Last updated on November 28th, 2023.
Embarking on a journey to become a certified yoga instructor begins with selecting the finest 200 hour yoga teacher training. These premier programs serve as foundational stepping stones for aspiring teachers, offering comprehensive curricula, experienced instructors, and immersive experiences. From in-depth yoga philosophy to hands-on teaching practice, the best 200 hour teacher trainings provide a holistic education that equips trainees with the skills and knowledge needed to guide others on the path of yoga with confidence and authenticity.
What is the 200 hour yoga teacher training?
The 200 hour yoga teacher training is a standardized program and sort of a staple in the yoga world. It is designed to equip individuals with the necessary skills and knowledge to become certified yoga instructors. This training is typically the first one that an aspiring yoga instructor engages with. It is around 200 hours of study, practice, and instruction, and it's commonly considered the foundational level for those who want to teach yoga professionally.
Here are some key aspects of a typical 200 hour yoga teacher training program:
Yoga techniques and practices. Trainees learn a variety of yoga postures (asanas), breathing exercises (pranayama), meditation techniques, and relaxation practices. These form the core of their personal practice and what they will eventually teach to others.

Yoga philosophy and lifestyle. Participants learn the philosophical and historical aspects of yoga, exploring concepts from ancient texts like the Yoga Sutras and the Bhagavad Gita. They also learn about the ethical principles (yamas and niyamas) that guide a yogic lifestyle.

Anatomy and physiology. Understanding the human body is crucial for teaching yoga safely and effectively. Trainees learn about the anatomy and physiology relevant to yoga postures and movements, as well as potential precautions and modifications.

Teaching methodology. This section covers the principles of effective teaching, including class sequencing, demonstrating poses, giving clear instructions, observing students, and offering appropriate adjustments.

Practicum. Trainees get hands-on teaching experience by leading classes under the supervision of experienced instructors. This helps them develop their teaching style, gain confidence, and refine their skills.

Ethics and professionalism. Aspiring yoga teachers are introduced to the ethical responsibilities of teaching yoga, including maintaining professional boundaries, respecting students' needs, and upholding the integrity of the practice.

Business and marketing. Some programs touch on the business side of teaching yoga, including how to market oneself, set up classes or workshops, and handle administrative aspects.
Completion of a 200 hour yoga teacher training program often leads to a Yoga Alliance certification, which is a widely recognized credential within the yoga community. However, it's important to note that not all yoga teacher training programs are registered with Yoga Alliance, and there are various styles and approaches to teaching yoga. Keep in mind that the specifics of the program might vary based on the yoga school or studio offering it, as well as the particular yoga tradition or style being taught (such as Hatha, Vinyasa, Ashtanga, etc.).
What makes the best 200 hour yoga teacher trainings for 2023?
Accreditation. Accreditation is crucial to ensure that your yoga certification will be recognized by potential employers and yoga studios. The Yoga Alliance (YA) is a well-known international organization that sets standards for yoga teacher training programs. Ensure the program you choose is accredited by the YA or a similar reputable organization.

Comprehensive curriculum. A great YTT program should cover essential topics such as yoga philosophy, anatomy, alignment, sequencing, and teaching methodologies. Additionally, it should offer in-depth training in various yoga styles such as Hatha, Vinyasa, and Yin.

Experienced instructors. Your online YTT program should be led by experienced and knowledgeable instructors who can effectively teach and guide you through the curriculum. Look for trainers who have extensive experience in both practicing and teaching yoga.

Support and mentorship. Learning to teach yoga can be a challenging process. A great online YTT program should provide personalized support and mentorship to help you hone your teaching skills and navigate any challenges you face during your training.

Flexible schedule. One of the main advantages of online YTT is the flexibility it offers. Choose a program that allows you to complete the training at your own pace, with options to attend live classes or access pre-recorded content.

Interactive learning environment. An engaging and interactive learning environment is essential for a successful online YTT experience. Look for programs that offer live classes, group discussions, and one-on-one sessions with instructors to ensure a well-rounded learning experience.
The 6 Best 200 hour Yoga Teacher Training for 2023
Here is a quick overview of our top choices for 200-hour yoga teacher training programs for 2023:
To read more details about the list, continue below.
1. Movement Wisdom Yoga: 200 Hour YTT
Discover Movement Wisdom Yoga by Jess Rose – an all-encompassing online 200 hour yoga teacher training that seamlessly integrates modern movement science and ancient yogic wisdom. This exceptional program not only enhances your yoga practice by teaching you a little-known method to avoid incorrect poses and improper alignment, but also immerses you in four distinct yoga styles – Hatha, Vinyasa, Yin, and Restorative. By completing this training, you'll gain access to insider secrets and missing cues, enabling you to achieve poses you once deemed impossible.
Become more than just a skilled practitioner; Jess Rose Yoga transforms you into a dynamic yoga teacher with a fool-proof system, capable of elevating the physical practice of each individual in the room, including yourself. Your comprehensive understanding of yoga philosophy and movement science sets you apart, making you a sought-after teacher for studio owners seeking versatility and expertise.
Embracing Jess Rose Yoga's powerful yogic mindset tricks, you'll evolve into a radiant human being, transitioning from cynicism to compassion and centeredness. The course nurtures your overall well-being, providing a robust library of personal practices that promote health, fitness, and stress-free living for life.
What you'll get
Complete Yoga Anatomy, Philosophy, Teaching, and Subtle Body Courses

Personal Growth Course, 16 Meditation Tutorials, 12 Breathwork Tutorials

117 In-depth Pose Workshops

Certification as a 200hr Yoga Teacher

Business Of Yoga Basics Course

30 Special Yoga Classes

Access to the Yoga Q&A

10+ Hours of Live Teaching Practice
Why we love it
Jess Rose Yoga stands out by combining both Movement and Wisdom, encompassing both the physical and spiritual aspects of yoga. Merging modern movement science with ancient teachings unlocks the transformative potential of this practice, offering a unique and comprehensive training experience.
Fee and length
Enroll now to take advantage of the reduced training price, making this 200 hours of transformative training accessible to all passionate about yoga. Invest in these 200 hours and witness life-changing results that extend far beyond your yoga practice, impacting every facet of your life. Sign up today for $945.
Reviews (as of September 27, 2023)

"

I learned so much about individual differences, body reading, and making poses accessible to everyone. Modifications and advancements every step of the way for every pose. The course gave a great explanation of Yoga Philosophy, and encouraged you to make your own opinions about it…I'd highly recommend Movement Wisdom, especially if you have a schedule that doesn't work well for in person YTTs."

-RossElliottYoga RYT 200 (Yoga Alliance review)
"This was the perfect program for me with a thoughtful blend of virtual lectures, "in-person" sessions, and readings. I got so much out of this program and would highly recommend it!" -Kelsey Bartlett RYT 200 (Yoga Alliance review)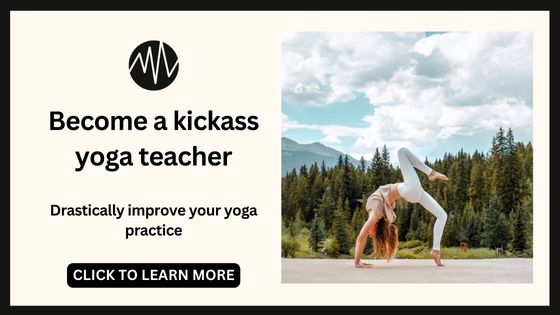 2. My Vinyasa Practice: 200 Hour Yoga Teacher Training
My Vinyasa Practice offers a comprehensive online yoga teacher training program with a strong emphasis on Vinyasa flow. This program is designed to provide students with a solid foundation in yoga practice and teaching techniques. Accredited by Yoga Alliance, graduates are eligible to register as Registered Yoga Teachers (RYT).
Key features:
Yoga Alliance accreditation. Ensures credibility and recognition within the yoga community.
Diverse curriculum. Covers a broad spectrum of topics, including yoga philosophy, anatomy, alignment, sequencing, teaching methods, and different yoga styles such as Vinyasa, Hatha, and Yin.
Expert instructors. Led by a team of experienced and passionate instructors who provide high-quality instruction and support throughout the training.
Self-paced learning. Students can complete their training at their own pace with the flexibility to attend live classes or access pre-recorded content.
Personalized support. My Vinyasa Practice offers individualized support and mentorship, assisting students in developing their teaching skills and overcoming challenges during their training.
Reviews (as of September 27, 2023)

Pro: "

Sometimes the universe brings you towards the right things, and this is what happened with me in finding MVP."

-Stefi Rodella Wigelsworth from Yoga 4 Every Body (Google review)

Con: "The main reason I put the "Would I recommend this YTT?" a little lower is because I really did miss the feeling of training in person. There's no way to replace that. However, the self-paced flexibility of this program worked for me at the time and opened a door I would not have been able to walk through otherwise." -Annie Fox (Yoga Alliance review)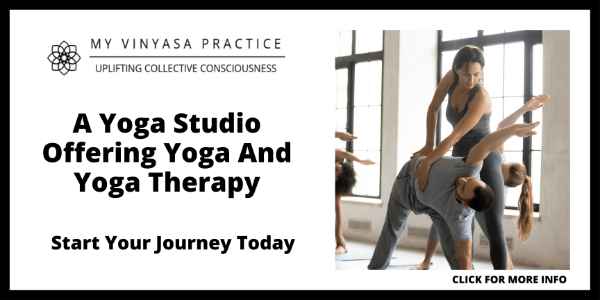 3. Brett Larkin Yoga Uplifted: 200 Hour Yoga Teacher Training
Brett Larkin's Uplifted Yoga Teacher Training is an online program that combines yoga instruction, teaching methodologies, and personal growth. With Yoga Alliance accreditation, this program aims to equip students with the skills and confidence to become accomplished yoga instructors.
Key features:
Skilled instructors. The program is led by Brett Larkin, an experienced yoga instructor with a passion for teaching and personal growth, supported by a team of knowledgeable instructors.
Yoga Alliance accreditation. 

Ensures graduates meet professional standards in the yoga industry.

In-depth curriculum.

Covers essential topics such as yoga philosophy, anatomy, alignment, sequencing, teaching methods, and various yoga styles, including Vinyasa, Hatha, and Yin.

Focus on personal growth. 

Uplifted Yoga emphasizes personal development, providing students with tools to deepen self-awareness and establish a strong foundation for their teaching practice.
Reviews (as of September 27, 2023)

"

Very well put together program. Teachers were wonderful and I loved all the access to the videos, zoom calls, small group discussions and the constant feedback during my training."

-Shari Stelzer (Yoga Alliance review)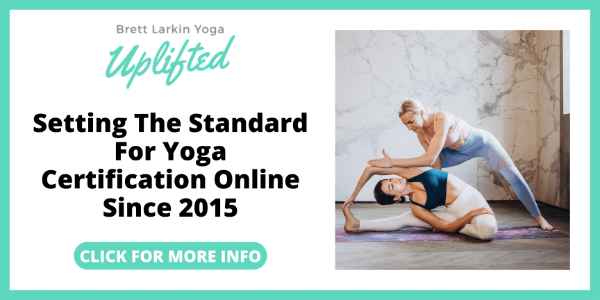 4. YogaRenew: 200 Hour Yoga Teacher Training and Certification
YogaRenew offers a 200 hour yoga teacher training program that provides students with a comprehensive and well-rounded education in yoga practice and teaching techniques. As a Registered Yoga School (RYS) with Yoga Alliance, graduates of this program are eligible to register as Registered Yoga Teachers (RYT-200).
Key features:
Yoga Alliance accreditation. 

Ensures that graduates meet the highest professional standards in the yoga community.

Extensive curriculum. The program covers a wide range of topics, such as history and philosophy, yoga anatomy, asanas, pranayama, meditation, yoga business and marketing, mudras, sequencing and structure, chakra therapy, and different styles of yoga.
Experienced instructors. YogaRenew is led by a team of dedicated and knowledgeable instructors who provide high-quality instruction and support to their students.
Flexible learning.

The program allows students to complete their training at their own pace, with options to attend live weekly Zoom calls or access pre-recorded content.
Reviews (as of September 27, 2023)

Pro: "

The amount of education and resources available was truly amazing and quite shocking! The support and feedback I received (and continue to receive) kept me on track when I needed it and helped along the way."

-Jason Macdonald (Yoga Alliance review)

Con: The program was lacking the spiritual approach that is crucial and inherent to the practice of yoga, the anatomy part was great but the curriculum lacked important text studies such as introduction to the Gita or Upanishads, or older texts other than Patanjali's sutras. I also would have liked a course on cultural appropriation and white washing within the yoga industry." -Blandine Crepin (Yoga Alliance review)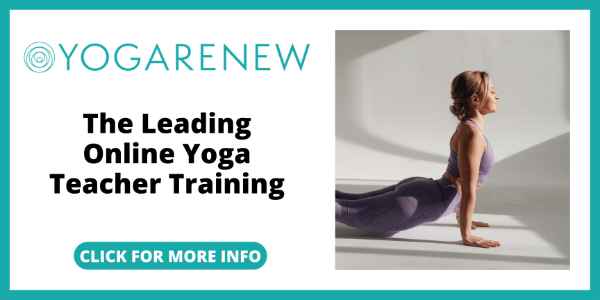 5. The Peaceful Warriors: 200 Hour Online YTT Pathway
The Peaceful Warriors certified online yoga teacher training program allows you to refine and deepen your practice while finding your unique yoga voice. Learn the art of teaching yoga while exploring yogic teachings and philosophy. Use code MITM25OFF for 25% off at checkout on The Peaceful Warriors' website.
Here are some of the course highlights:
Internationally accredited and provides the necessary credentials to teach yoga worldwide.

One of the most affordable Yoga Alliance Accredited programs available, offering great value for money.

Instructors are passionate about yoga and offer a comprehensive and life-changing experience.

Flexible and modular, allowing you to customize your journey based on your preferences, availability, and budget.
Why we love it
The Peaceful Warriors' 200 hour Online YTT pathway is designed to accommodate your pace and schedule. It includes community, live interaction, and teamwork, similar to in-person training. You will have instant access to the course content upon purchase and lifetime access, allowing you to revisit any part of the program whenever you like. 
Join The Peaceful Warriors to connect with your best self and embark on a life-changing yoga journey.
Reviews (as of September 27, 2023)

"Well thoughtout 200hr YTT course outline. Beside the usual asana labs, there were workshops to try other forms of yoga! Their approach to history and philosophy of yoga was also well balanced, without being too spiritual."

-Sylvia Chen (Google review)

"More than a Yoga Teacher Training! The programme is filled with interesting subjects that will prepare you for teaching yoga yourself and the teachers are awesome. Also, the daily morning practices are truly inspiring. Somehow it doesn't stop there though. You'll leave as a slightly better version of yourself, with a new yoga family and an experience you'll probably cherish forever. Can definitely recommend The Peaceful Warriors!

" -Tina Liu Madsen (Google review)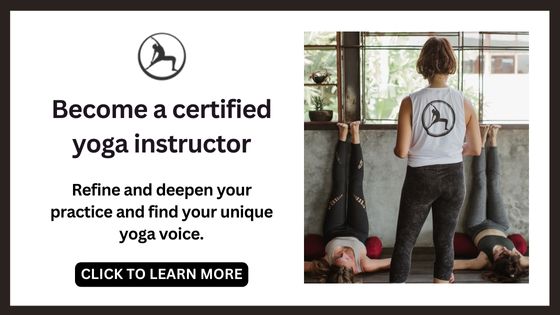 6. Yoga Bliss: 200 Hour Yoga Teacher Training Course
Yoga Bliss offers a holistic approach to its 200 Hour Yoga Teacher Training that's not just about perfecting poses; it's about deepening your understanding of yoga's history, philosophy, and the anatomy of your own body. It's an opportunity to fuse this newfound knowledge into your practice and teaching. Whether you're into Vinyasa's flowing sequences, Ashtanga's rigorous discipline, or the classic Hatha style, this course might be designed for you.
The course comprises four core modules:
Yin yoga. Explore the Meridian Theory of Traditional Chinese Medicine and master 25 Yin Yoga poses and various breathing techniques. You'll discover how to adapt these poses for different body types and seamlessly integrate Yin Yoga into your daily life.
Restorative yoga. Learn the physical and mental benefits, and how to practice and teach it safely. Daily pranayama and meditation practices become second nature, and you'll gain the skills to set up and lead restorative classes.
Philosophy. Understand the eight limbs of yoga, review the concept of koshas, and grasp what it means to lead a yogic lifestyle.
Anatomy. Helps you understand how your body moves by examining joints. You'll recognize your unique physical limits and get to know the fundamentals of anatomy, and the skeletal, muscular, respiratory, and nervous systems.
Build a strong foundation
Beyond mastering the physical aspect, you'll learn how to sequence classes, prevent injuries, adapt poses for all levels, and hone your communication skills.
Nourish the mind and spirit
Techniques like kriyas, mantras, and mudras add depth to your practice, and a variety of pranayama and meditation techniques encourage daily practice.
The course is led by Lisa Nelson (E-RYT500 & YACEP) and Gwendoline Ferreira (E-RYT500 & YACEP), and earns you a 200 hour Yoga Teacher certification. You will also be giving back – a portion of your course fee supports local communities and environmental conservation in Nusa Lembongan. This course is an incredible opportunity for all yoga practitioners and certified teachers.
Reviews (as of September 27, 2023)

Pro: "

Yoga Bliss is a beautiful school with a traditional approach to yoga – one that truly respects the origins of this sacred practice. The lead teachers are extremely knowledgeable on the history, the philosophy, and the modern applications of yoga. They stress the importance of understanding that yoga as a practice extends far beyond yoga asana."

-Monica Charlton (Yoga Alliance review)

Con: The only thing I missed was more about alignment or guiding the asanas. This was done very well in the Yin Yoga module, but I would have wished for Yinyasa Yoga as well. But I felt very confident in the area of ​​lesson planning. Overall, I would recommend the training at any time." -Melanie Storch (Yoga Alliance review)
What do the best 200 hour yoga teacher trainings have in common?
The best 200 hour yoga teacher training programs share several common characteristics that contribute to their quality and effectiveness. While each program might have its unique strengths, here are some key factors that tend to be present in top-tier training programs:
Experienced and knowledgeable instructors. The training is led by experienced and well-qualified yoga instructors who have a deep understanding of yoga philosophy, techniques, anatomy, and teaching methodology. They should ideally have a strong background in the style of yoga being taught.

Comprehensive curriculum. The curriculum covers a wide range of topics, including yoga philosophy, anatomy, teaching methodology, ethics, and practical teaching experience. A balanced curriculum ensures that trainees are well-rounded and equipped to teach yoga safely and effectively.

Hands-on teaching experience. Effective teacher training programs provide ample opportunities for trainees to practice teaching under the guidance and supervision of experienced instructors. Practical teaching experience is essential for building confidence and refining teaching skills.

Emphasis on alignment and safety. The training places a strong emphasis on proper alignment, safe sequencing, and modifications to accommodate different bodies and levels of flexibility. Safety is paramount in yoga teaching.

In-depth anatomy and physiology. A solid understanding of human anatomy and physiology as it relates to yoga practice is essential for teaching postures safely and intelligently. The best programs provide comprehensive education in this area.
Remember that the best program for you might depend on your personal preferences, goals, and the style of yoga you're interested in. Researching multiple programs, attending open houses or information sessions, and speaking to graduates can help you determine which 200 hour yoga teacher training aligns with your aspirations and values.
I have just gotten certified, what's next to start teaching yoga?
Congratulations on completing your 200 hour yoga teacher training! Here are some steps to help you transition into your new role as a yoga instructor:
Register with Yoga Alliance. If your YTT program is accredited by Yoga Alliance, be sure to register as a Registered Yoga Teacher (RYT). This will give you professional credibility and make it easier to find teaching opportunities.

Create a professional website and social media presence. Develop a professional website and social media presence to showcase your skills and connect with potential students. Share your teaching schedule, workshop offerings, and any other relevant information.

Network with local yoga studios. Reach out to local yoga studios and inquire about teaching opportunities. Be prepared to share your resume, teaching philosophy, and any relevant certifications.

Develop your teaching style. As you begin teaching, focus on developing your unique teaching style. This will set you apart from other instructors and help you build a loyal following.

Seek continuing education opportunities. Stay up-to-date with the latest trends in yoga and teaching methodologies by attending workshops, conferences, and online courses.

Build a supportive community. Connect with fellow yoga instructors and students to build a supportive network. Share experiences, challenges, and successes, and learn from one another.
Final Thoughts on the Best 200 Hour Yoga Teacher Trainings for 2023
200 hour yoga teacher training programs offer a flexible and accessible path to becoming a certified yoga instructor. By choosing a program with a comprehensive curriculum, experienced instructors, and an interactive learning environment, you can ensure a successful and rewarding training experience. Once certified, focus on building your professional presence, networking with local studios, and developing your unique teaching style. Embrace the opportunity to share the benefits of yoga with others and continue to grow as a teacher and practitioner.
In an increasingly digital world, 200 hour yoga teacher trainings are more accessible then ever and are here to stay. By understanding the factors that make a great online YTT and the steps to take after certification, you'll be well on your way to starting your journey as a skilled and knowledgeable yoga instructor.