Last updated on August 29th, 2023.
Professional development is a phrase that is commonly used in the education field to refer to the importance and responsibility of teachers being lifelong learners. Many teachers struggle with fitting this in with everything else they must do. To be an effective teacher, it is necessary to stay current with the latest research on best practices in the classroom. 
Make learning as a teacher easier on yourself by taking an online accredited course.  There are many great resources out there online, and many of them are widely accepted and accredited by the various states and school districts.
The 5 Best 3 Credit Courses for Teachers Online are:
To discover which courses will provide you with three credits and can be taken online depends heavily on what topic you wish to learn about. Keep reading to find out about five of the best three-credit courses for teachers online.
What Are CEU Credits for Teachers?
CEUs, or Continuing Education Units, are earned through educational training after completing a degree and entering into a career. These courses allow teachers to stay up-to-date on the latest educational practices, so they are teaching to the best of their ability.
In most of the United States, teachers are required to earn a certain amount of CEU credits to renew their licenses. This practice ensures that they continue to learn various teaching methods that will help them in the classroom.
It is important to note that continuing education units, or CEUs, were developed as a way for teachers to participate in professional development activities that are then converted to license renewal requirements. 
CEUs are measured by what is referred to as contact hours. It is essential to understand that one CEU is the equivalent of ten contact hours. This means they earn one contact hour for every hour a teacher spends on the professional development activity.
The purpose of developing CEUs that educators must earn for renewal is to ensure that newer developments in the education world make their way into the classroom. This was a way to develop a nationwide effort to ensure educators are learning new strategies instead of depending on doing what they have always done in the classroom.
How Do Teachers Get CEU Credits?
In most states, earning these credits is often referred to as professional development and is sometimes offered through the local school districts. In some states, teachers must seek additional knowledge through other means, which often requires them to look elsewhere to find professional development courses.
Remember that CEUs are not specifically transferable to earn college credit; however, college courses can earn CEU hours. Teachers should always check with their local school district or state agency to verify that any professional development they participate in will be approved for credit.
Teachers can participate in professional development courses to earn CEUs either in person or virtually, depending on their preference. While many districts give credit hours for the yoga teacher training they have teachers participate in throughout the year, they may also ask teachers to look for other methods of earning them.
Many states offer CEU courses through the district, local colleges or universities, or even education service centers. In recent years, there have been many ways to earn these credit hours online through accredited organizations.
Earning these credits can often be in your benefit, as it makes it easier to renew your teacher license when the time comes. Occasionally, classes that count as CEUs can also be used towards your master's degree if they are taken at an accredited university. A master's degree can mean a nice monetary raise as well.
The 5 Best 3 Credit Courses for Teachers Online
For many teachers, earning credit hours that are required can be challenging since this often means that they have to take off work. Taking a day off as a teacher means that they have to secure a substitute teacher and prepare lessons and materials that will be done in their absence. 
Finding courses, they can take online means that they may not have to take the day off but may participate in these courses on their conference times or off days. Of course, some online courses require live participation to earn credit but are still more convenient for busy teachers.
Since more and more CEU courses are being offered online, many teachers wonder which ones are the best for earning the credits they need. In addition, many of these courses provide a wide variety of topics that teachers can choose from.
Read on to find out about the 5 best 3 credit courses that are available for teachers online.
1. Learners Edge - Connection and Calming Strategies for Today's Teachers
Learners Edge is a company that provides various types of courses to teachers interested in continuing their education. Classes are offered to teachers who are working to gain CEU hours required for license renewal and those who are attempting to gain hours to secure advancement opportunities.
With a wide range of courses offered for various grade levels, this particular course, Connection and Calming Strategies for Today's Teachers, is the perfect course for the recent pandemic world educators live in today. This course is designed to help teachers learn to cope with the new ways of teaching.
The course instructors are tuned into the fact that many educators today are struggling with the stresses of keeping themselves and their students safe from illness while at the same time trying to stay up-to-date with the best instructional strategies to help students grow.
The course is offered online only for teachers from PreK through 12th grade. Teachers will have the opportunity to earn three credits for the self-paced class with six months to complete the course.
The course cost is $459, which includes a hard copy of the textbook and a plethora of online resources to help guide teachers through the coursework. Learners Edge partners with many universities as academic partners to bring current and relevant information to teachers who choose to take the course.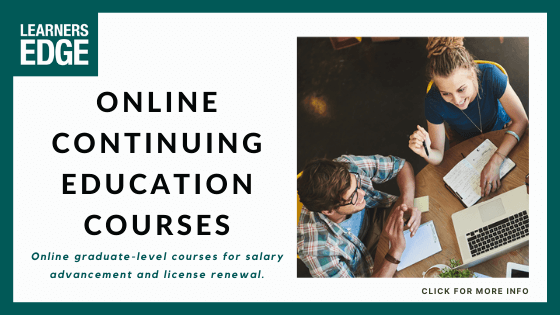 2. Credits for Teachers - Basics of Differentiation
Credits for Teachers, or CFT, is an organization that provides professional development courses to teachers throughout the United States. These courses are offered through academic partnerships with various colleges and universities.
The Basics of Differentiation course is a foundational level class designed to educate teachers on the importance of differentiation in the classroom filled with students with many learning differences. The course provides various strategies teachers can use to ensure that the instruction reaches all students.
Teachers who sign up for courses with CFT will choose the university or college they wish to partner with for the particular course. Through reading assignments, video lessons, and reflections on each, teachers will be given a thorough understanding of what it means to differentiate their tasks in the classroom.
Through online study, this course is offered to teachers at any level of experience or grade and content area. This course is self-paced and provides six months to complete. At the end of the course, educators will earn three credits that can be used as CEU hours for certification renewal purposes.
The cost of the course can vary depending on the academic partner the educator chooses; however, for most, it is offered at $189. CFT offers a no-risk guarantee for up to 30 days after the purchase of the course with no questions asked.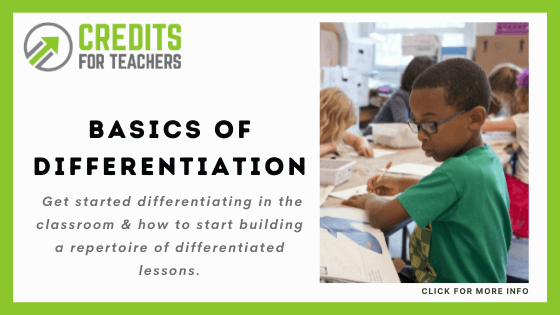 3. Teacher's Learning Center - Distance Learning
Teacher's Learning Center, or TLC, offers a variety of professional development courses for teachers to take depending on their area of expertise or interest. The courses are offered online by expert instructors who support teachers throughout the class.
Distance Learning: From Construction to Instruction is designed to help teachers attempt to navigate the world of distance learning as a part of the new standard many educators are living in today. The course is set up to help teachers navigate the difficulty of setting up an effective online learning environment.
This course is accredited by Colorado State University-Pueblo and provides an independent study format that makes it easier for busy educators to complete. The instructor provides students opportunities to design their own online classroom with helpful strategies and structures that will simplify the transition from in-person to online.
The course, which is offered entirely online, allows educators to start at any time and work at their own pace. Additionally, teachers will earn three credit hours that can be used to meet the requirements of CEU credits needed for the renewal of their teaching license.
The cost of the course, which includes all course materials, is $425 and is payable through major credit cards and PayPal. Teachers will follow a syllabus designed to take them through the course sequentially for better understanding.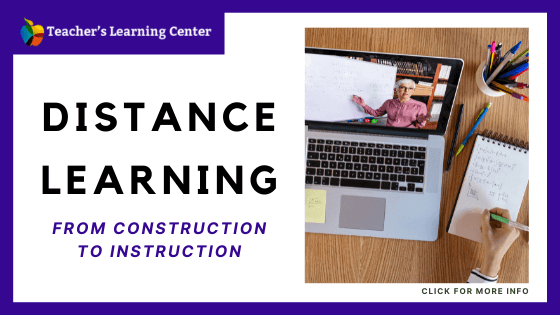 4. Beyond Behavior Management: The Six Life Skills Children Need
ArmchairEd provides online professional development opportunities for educators across the United States. The courses offered through this company are accredited by several colleges and universities that are academic partners with them. 
Beyond Behavior Management: The Six Life Skills Children Need teaches educators that children of all levels and backgrounds can benefit from various social-emotional skills. These skills will help them journey through their life not just in school but beyond. 
This course is set up for educators to work online through a variety of assignments and activities designed to give them strategies and knowledge to teach students the various skills needed in life. The course is based around the book with the same title by Jenna Blimes.
Educators who take this course will work at their own pace by reading the book and responding to various multiple-choice questions and are also responsible for writing two essays. Teachers are given a variety of options to choose from concerning their essay topics.
The cost of the course is $305 and includes a syllabus to guide the learning process. At the completion of the course, educators will receive three CEU credits that can be used for advancement opportunities or for license renewal within their state.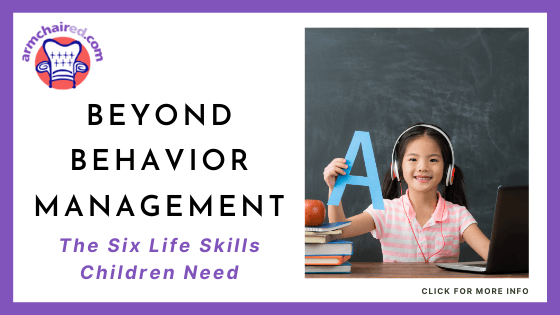 5. Continuing Education Associates - Strategies for Reaching At-Risk Students
Continuing Education Associates is an organization that offers professional development for K-12 educators to gain CEU credits for renewal and other state requirements. Accredited through various universities, the company provides a variety of courses that earn different CEU credit hours, depending on personal needs.
Strategies for Reaching At-Risk Students is a course designed to help educators identify at-risk students and develop strategies and programs to get them involved and up to speed in the classroom. Teachers will learn how to create a plan that will incorporate research-based ways to reach students in a variety of ways.
The course is intended to allow educators to learn at their own pace in an online format that provides the flexibility needed by busy teachers. Educators can sign up for the course at any time throughout the year. While most teachers finish the course within four to five months, the time it takes to complete can vary depending on the individual.
Teachers will learn through a variety of methods that will allow them to participate in reading activities, online learning, and various research opportunities to learn more about community programs that are in place for at-risk students.
The cost of this course is $350 and includes all the materials needed to complete the requirements outlined in the course description and syllabus. By the end of the course, educators will better understand how to work with students who may be identified as at-risk within the school environment.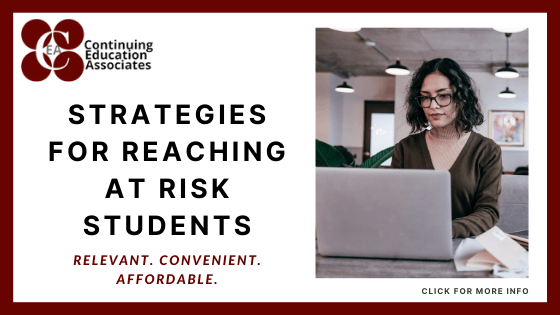 Overall, educators across the country need to ensure that they are staying up to date with the most available instructional strategies. This means those strategies that are not only current but relevant and research-based.
While most states require teachers to take professional development courses to earn CEU credits for renewal and advancement, other educators choose to learn from these various courses for their own development purposes.
Since the pandemic created a new way of learning for students and educators, professional development must be offered in new ways. This is why many organizations and websites develop courses and partner with colleges and universities across the United States.