Last updated on December 8th, 2023.
As the world shifts to online and employers decide to go remote indefinitely, colleges are doing the same. Online classes were common before the worldwide pandemic as they provided students with much more flexibility in their schedule as well as affordability.
The 7 Most Affordable Online Colleges out there are:
Since it can be overwhelming to figure out where to start looking, you can get a head start learning more about online college as well as the seven most affordable online colleges below!
What is an Online College?
Today, many students prefer completing their degree from the comfort of their home since over a year of virtual learning via Zoom and other digital platforms has provided students with the same quality education they would obtain in person.
The only issue that may arise, especially for incoming freshmen, is how can new students or those looking to transfer find which online college will provide them with the most affordable, quality education?
First, let's go over the basics for those who are not familiar with online colleges. An online college allows students to access class materials and lectures through the internet rather than sit in a face-to-face classroom. It is all up to the student whether they'd want to learn virtually or traditionally. Pros to online college include:
More flexibility with the student's schedule
Less costly when excluding costs in room and board, textbooks, and traveling
Technological advancements provide convenience in learning
Although many with a busy work schedule may prefer online classes, some may prefer traditional classes online to enhance the education and network experience. Cons to online include:
Lack of social interaction with professors and peers
Lack of amenities such as study halls and other resources found in university
Time management may become more difficult with a lack of time dedicated to studies
Depending on the school, online college can provide many resources that will prevent these cons. For example, technological advancements in video conferencing platforms such as Zoom help professors easily schedule a one-on-one with students, and although the students and faculty are not in the same room, they are only an email away.
Professors also have the flexibility to use eLearning platforms that may help with class interaction and tutoring purposes. Some of these platforms include:
WizIQ
Podia
Teachable
Ruzuku
Are Online Colleges Legit?
Of course! Legit online colleges will include accreditation, which is a quality assurance process where the school is evaluated to meet educational standards. Some important functions of accreditation include:
Assessing the quality of academic programs
Creating a culture of continuous improvement of academic quality
Involving faculty and staff in the assessment and planning
Establishing criteria for professor certifications
Students can learn more about a specific university's accreditation process through student support on the school's website. It is also important for the student to research other factors such as admission rates, employment rates, graduation rates, and the faculty that teaches their required courses.
(Here is an article on 5 reasons why online college is worth it)
Online college is cheaper than attending university in person when it comes to certain costs previously mentioned, such as room and board, textbooks, and travel costs. Overall, online colleges tend to offer cheaper tuition prices, which is an important factor in many students' decisions to earn their degrees remotely.
According to an OnlineU study, 80% of public schools offer lower rates for online out-of-state students, and 96% of private schools have cheaper tuition. This is due to these universities not having to pay extra staff and therefore can cut down online program prices.
Although online college tends to be cheaper, it can be challenging to find the most affordable, accredited colleges when there are thousands to research. Fortunately, the seven most affordable online colleges are listed below and once you've selected the next step is to pay for online college!
The 7 Most Affordable Online Colleges
Here's your head start of the most affordable online colleges, and be sure to visit the college websites if interested in learning more!
Great Basin College, located in Elko, Nevada, is acknowledged as a top affordable online college. GBC's website already makes it easy to do your research as the home page directs you to all you need to know about their online classes just by clicking, "I am Interested in Fully Online Programs Only." GBC prides itself as being "a pioneer in long-distance education and online education delivery."
GBC is accredited by the Northwest Commission on Colleges and Universities, a non-profit membership organization that oversees performance, integrity, and quality to justify accreditation for 156 institutions.
GBC offers both online associate and bachelor programs with 21 associate degrees and ten bachelor's degrees. Fully online programs for both associate degrees and bachelor's degrees include Associate of Arts, Associate of Science, and Associate of Applied Sciences. GBC also offers fully online certificate achievement programs, which helps prepare students for specific job skills quickly.
GBC has a 100% acceptance rate with a 2020 graduate rate of 43%. During GBC's September 2020 accreditation visit, it was quoted that GBC's "administrators, faculty, staff, and students alike exhibit a deep sense of pride for this institution, its people, and its mission.
Tuition: $3,128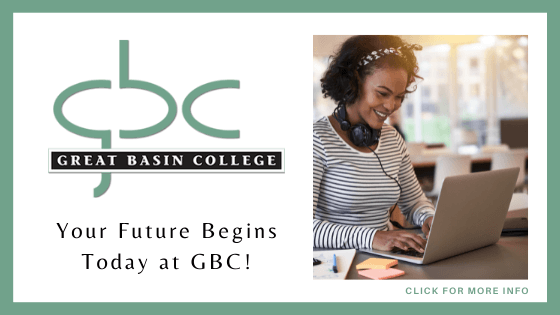 Brigham Young University- Idaho, located in Rexburg, Idaho, makes meeting student's unique needs a priority as BYU-Idaho works with BYU- Pathway Worldwide to provide the resources to help students obtain their degrees.
BYU-Pathway Worldwide offers flexible, online courses built by BYU-Idaho, including seven associate degrees, six bachelor's degrees, and 39 certificate programs. BYU-Idaho also provides over 50 accredited online certificate programs. BYU Idaho's acceptance rate is 97%, with a 2019 graduate rate of 49%.
Tuition: $4,118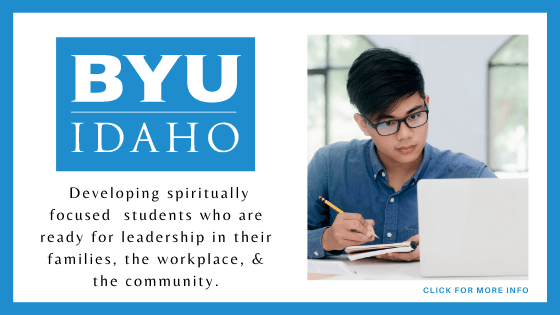 3. California Coast University
California Coast University provides all the stats that make it a top affordable, accredited college that has been a pioneer in distance learning since 1973. Located in Santa Ana, California, CCU's mission is to provide affordable and quality online programs for associate, bachelor's, master's, and doctoral degrees. CCU is nationally accredited by the Distance Education Accrediting Commission.
CCU has an open admissions policy with an acceptance rate of 100%. According to reviews and statistics, 98% of students at CCU reported they achieved their career goals with courses, and 99% were satisfied with their online studies.  
Tuition: $4,613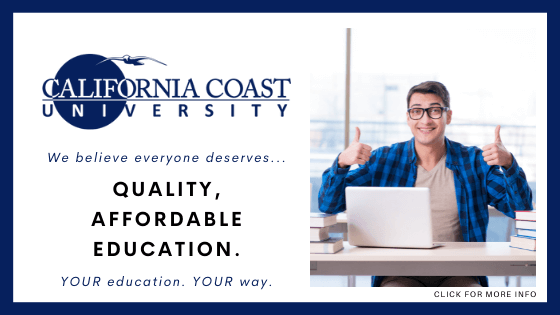 4. Western Governors University
Western Governors University, located in Salt Lake City, Utah, prides itself as a top accredited, online college with over 60 bachelor's and master's degrees. Western Governors' popular degrees reside in teaching, IT, business, and healthcare and nursing. The university has been coined as a "Best Value School' for the past seven years.
Statistics prove that WGU's annual tuition rates are 57% less than the national average, and 78% of WGU students stated they experienced an improvement in career prospects after earning their online degrees. WGU's acceptance rate is 100%, with a graduation rate above the national average at 50%.
Tuition: $6,070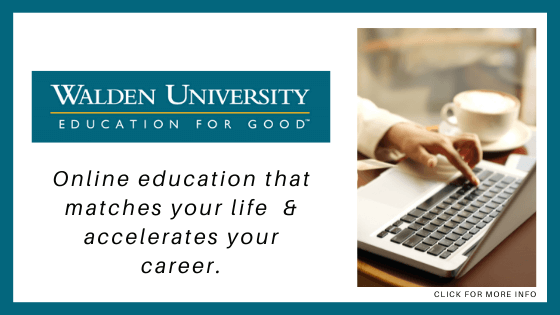 5. American Public University
American Public University is accredited by the Higher Learning Commission with a "mission to provide high-quality education with a focus on educating the nation's military and public service communities," according to their website.
It is important to note that 82% of the student community at APU has a military background, including U.S active-duty service members, National Guard members, Reservists, and even online degrees for Veterans. APU's top ten programs include:
Intelligence Studies
Sports and Health Sciences
Homeland Security
Business Administration
Nursing
Information Technology
Emergency and Disaster Management
Criminal Justice
Management
American Public University has an acceptance rate of 100% and a 50% referral rate.
Tuition: $6,880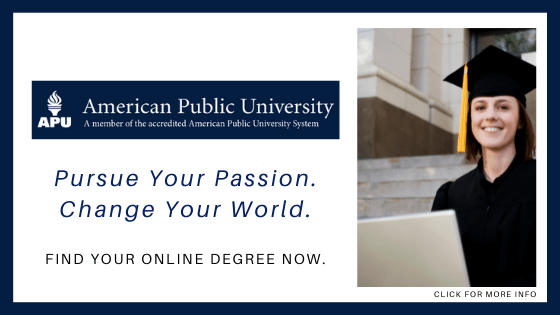 6. Minot State University
Minot State University, located in Minot, North Dakota, is also accredited by Higher Learning Commission and provides 20 online degree programs with popular degrees focused on Criminal Justice, Marketing, Cybersecurity, International Business, Nursing, and Human Services. Minot State offers online undergraduate degrees, graduate degrees, and certificates.
Minot State has an acceptance rate of 74% and a 41% graduation rate as of 2019. Minot State also offers a 12:1 student-faculty ratio for online classes so that professors can be more accommodating with students and their academic needs one-one.
Tuition: $7,064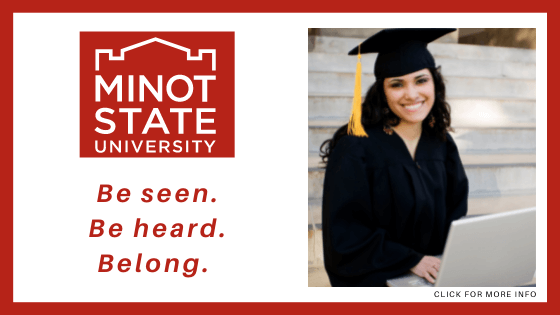 Chadron State College, located in Chadron, Nebraska, focuses on an accelerated accredited education with a 24/7 student helpline. CSC also offers flat-rate tuition, so there is no increased price in out-state-tuition or any other add-ons. CSC is accredited through the Higher Learning Commission of North Central Association of Colleges and Schools.
CSC offers both bachelor's and master's degrees with popular programs in Business, Education, and Science. The online college has a 100% acceptance rate and a 40% graduation rate. CSC was also ranked #11 as the Best Value College in Nebraska, as well as ranked the 9th best online college in Nebraska.
Tuition: $7,384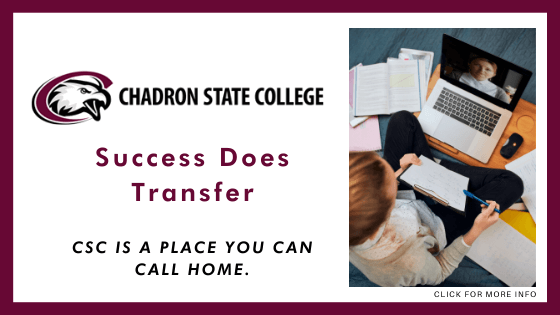 Do Employers Look Down on Online Degrees?
Today, most of us are all online professionally. There are tons of employment websites, professional networking platforms, and now many employers have moved their offices to online with the rise of a global pandemic. With this increased online presence, employers should be more accommodating with online degrees than ever before. Were they ever not?
A Northeastern University study done in 2019 suggests that employers tend not to look down on online degrees if the institution is accredited. In fact, 61% of HR leaders believe that online learning is of equal or greater quality to more traditional methods, and 71% of employers indicated that they hired a job applicant with an online degree in the past 12 months.
Obtaining an online degree is a preference that should not be looked down upon, considering the busy lives of students working toward their degree and the increasing popularity of online degrees in general.
There are many advantages to online degrees as The Department of Education found that students perform better than average online than students learning the same material in person. This could be due to advanced eLearning platforms that better fit student's specific educational needs than the same approach professors may take to teach that same material.
So, the answer is no! Employers do not look down on online degrees. Online degrees are a more flexible and convenient way to finish your degree, all why receiving a quality education. If the college is accredited and offers programs that fit into your career goals, you are well on your way to stepping up your career.
An online college is a fantastic option for those that want to earn a college degree that is right for you but need to customize their education plan. While online college was once a luxury learning opportunity that wasn't widely available and cost a small fortune, students wanting to attend online college now have plenty of options financially, as well as program-wise.