Last updated on September 24th, 2023.
There are many yoga companies in the world. As with any business, they are constantly shifting and changing. One of the most prominent brands is Alo Moves. If you've never heard of them before, you might wonder – who is Alo Moves? Are they worth your time and money?
Alo Moves is a quality yoga group with plenty of items for interested users. From their massive library of information to their professional workouts, you will find it all with Alo Moves.
If you're interested in learning more about this company, you've come to the right place. Read on to learn more about who Alo Moves is, how they got started, and other critical information. The more you know about the company, the better you can determine if it's the right choice for your life.
Check out this article to learn more about online yoga teacher training.
Alo Moves is an online fitness company that specializes in creating a way for people to take on yoga at home. They offer fitness, yoga, and meditation options for those who want to avoid working inside a studio. Alo Moves is an option for those who have never tried yoga and individuals who are experts in the craft.
At Alo Moves, you can:
Work on your yoga skills
Explore many types of workout formats and techniques
Shop for various products
Work with quality instructors
There's a lot to do with Alo Moves.
Alo Moves is a popular choice among those who want to work with yoga online. If you're interested in the company, it helps to understand a little more about who they are and where they came from in the world.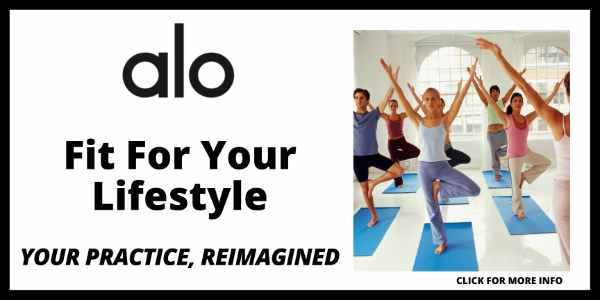 How Did Alo Moves Get Started?
Alo Moves is a project from the Alo Brand. Alo Yoga first came to life in 2007, founded by Co-CEOS and best friends Danny Harris and Marco DeGeorge. They combined everything into one unique brand, from the clothes yoga lovers wear in public to the workouts they perform in the privacy of their homes.
The duo began the brand with the goal to:
Reach every individual interested in yoga, from beginners to experts
Bring transformation to various lives through yoga
Elevate yoga to something that moves beyond the studio
They are a force to be reckoned with in the yoga industry.
Alo Moves has undergone many changes over the years, but there are a few items they are known for in the industry.  Let's talk about the items that make Alo Moves, Alo Moves.
What Is Alo Moves Best Known For?
Although Alo Moves offers everything from athleisure to beauty products, they are best known for their online yoga courses. They stream these right to the homes of interested yogis to provide a seamless experience for those attempting new and old moves in the comfort of their homes.
Alo Moves is in the process of pushing other items forward in their company. They also offer:
Athleisure wear
Quality instructors
Beauty supplies
These aren't as popular, but they help extend the brand further than traditional studios.
Alo Moves is a popular company that specializes in the online yoga world. As the pandemic came to life, this company grew in popularity. However, it hasn't always been known as Alo Moves. Let's talk a little more about the deep history of this company to help you understand what it offers.
What Did Alo Moves Used to be Called?
Alo Moves has always been part of the Alo branch. However, it has adopted companies along the way. One of the most prominent companies to join forces with Alo Moves was Cody. This company attached itself to the brand in 2017, working with them due to their belief in clean practices and ethical yoga choices.
Alo was the parent company. Cody was the method they used to create a vast yoga world, taking a market Cody already had under its belt and transforming it into something with incredible potential. 
It's common for companies to become acquired by larger parent companies, and the choice was a wise one for Cody. By teaming up with the creatives in Alo, they paved the way to extensive internet access for interested users. If you're interested in joining this company for all your yoga needs, you might wonder – how much does it cost?
How Much Does Alo Moves Cost?
To use the features offered through Alo Moves, you must become a member. This membership means paying a fee. Unfortunately, there aren't many choices for Alo membership. You have two options if you want to dip your toes in the water.
They offer the following choices for Alo Moves membership:
Free trial

: Alo Moves offers a two-week free trial for those who want to test the site before making a payment.

Membership

: The standard membership is $20 a month or $199 a year for additional savings. 
These allow access to everything offered.
If you take the free trial, you will pay the standard fee after the trial period ends. If you love it, the price is decent for all the items you receive in your membership. They are built to enhance your yoga experience, right from the comfort of your home.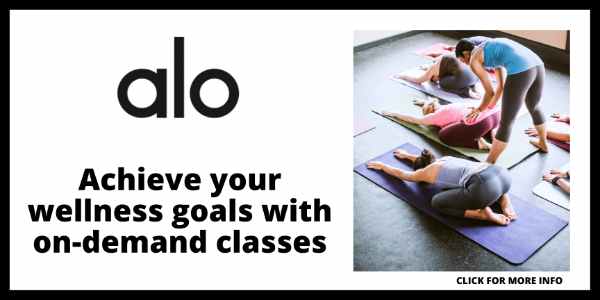 The Alo Moves Subscription
The Alo Moves subscription offers plenty of bang for your buck. It allows you to take all aspects of a professional yoga studio and transfer them to your home. Plus, there's more than simple yoga offered with an Alo Moves subscription. 
Here are the items that come with an Alo Moves subscription:
Thousands of class options
Quality instructors with plenty of training
Recommendations daily for your wellness
Videos weekly on their site and application to keep things interesting for yogis
These will provide an incredible opportunity for an interested yoga instructor.
If you're unsure about Alo Moves, the best route is to take on the free trial to determine if these offerings work for your life. You can then take on the paid subscription and move forward if you fall in love. Alo Moves has plenty to offer for interested yogis, beginners and experienced alike.