Last updated on November 28th, 2023.
In recent years, astrology has seen a significant resurgence, with more individuals seeking to understand this celestial language and the insights it offers. Whether you're drawn to the stars out of curiosity or a desire for self-discovery, embarking on a journey to learn the fundamentals of astrology can be rewarding. This article will explore some of the best beginner astrology courses for those looking to learn astrology for the first time.
The 7 Best Beginner Astrology Courses Online
Here is a quick overview of our top choices for beginner astrology courses online:
Please continue below if you would like to read more details about the list.
1. Annie Botticelli: Astrology Basics & Beyond
With Annie Botticelli, an internationally-renowned YouTube personality and astrologer, as your guide, you'll receive over two decades of diverse experience as a spirit-preneur, mentor, and teacher. Her book, "Planetology ~ How to Align with the Natural Rhythms of the Universe," is a testament to her expertise in astrology and self-development. Unlock the cosmic language of astrology and gain valuable insights by mastering the following elements in just six easy steps:
The wheel. I'd like you to please understand the representation of the birth chart wheel and learn how to interpret its significance.
Planets.

Explore each planet's ruling signs and houses, uncovering the lessons and opportunities they bring and maximizing their potential.

Houses. I'd like you to please discover

each house's unique qualities and representations and how they relate to planets and signs.

Signs.

Grasp each zodiac sign's energetic qualities and potential, learning to bring out the best in their attributes.

Aspects.

Unravel the mathematical relationships between celestial bodies in different charts, comprehend their impact on experiences and lessons, and calculate the timing of events.

Transits.

Gain insights into the effects of planetary movements on individuals and the world, and learn to anticipate upcoming events and experiences based on transit patterns.
What's included
Audio and video lessons.

Engage with interactive audio and video lessons to enhance your understanding of astrology concepts.

Visual aids.

Access visual aids to reinforce your comprehension and practical application of chart reading techniques.

Quizzes.

Test your knowledge through quizzes to ensure a thorough grasp of the course material.
Why we love it
Annie's comprehensive courses empower individuals to embrace the positive manifestations of astrological potentials, promoting grace and fulfillment in their cosmic journey.
2. Karni Zor's Holistic Astrology School: Casting & Understanding Charts
Are you new to astrology? No worries! This course is designed for beginners, providing a solid foundation to delve into astrology. The course, led by the esteemed astrologer Karni Zor, encompasses approximately 4 hours of engaging video content. You'll learn from an expert with over two decades of experience in astrology consultation and teaching.
Course highlights
Accessible anytime, anywhere.

Once you enroll, enjoy unlimited access to the course across all your devices, allowing you to learn at your own pace.

Self-paced learning.

Start the course whenever you're ready and progress through the material at a pace that suits you best.

Money-back guarantee.

If the course isn't meeting your expectations, reach out within 14 days for a full refund.
Who is Karni Zor
Founder of the holistic astrology center.

Karni's expertise has led her to establish the renowned Holistic Astrology Center, where she imparts her cosmic knowledge and wisdom.

Creator of holistic astrological cards.

These cards, available in multiple languages, have been embraced worldwide for readings and healing sessions.

Author of astrological books.

Karni is the gifted author of "Stories of Ancient Astrology" and "A Healing Journey with the Astrological Frequencies."

A globally acclaimed speaker.

Karni captivates audiences worldwide with her insightful lectures and astrology workshops.
Begin your astrological journey with Karni Zor and become a certified astrologer through her accessible and enriching courses. Gain cosmic insights, unlock the mysteries of the stars, and earn your certification in the magical science of astrology from the comfort of your own space and time. The course is priced at $150.
If you desire an alternative introductory course, check out Karni Zor's Reading Astrological Charts here!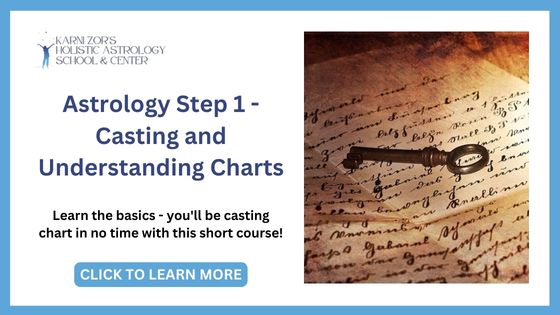 3. Astrology University: Intro to Astrological Symbols
Unveil the celestial secrets and interpret astrology charts confidently in this beginner astrology class led by the esteemed Kelly Surtees of Astrology University. Starting from the very basics, you'll delve deep into understanding houses and signs, including modes and elements, all while exploring the underlying philosophies of astrology in live discussions. Kelly's Level 1 course introduces you to the essential components of a birth chart, empowering you to identify dominant houses and the influence of zodiac signs on various aspects of your life.
What you'll get
Access to pre-recorded video and audio recordings for instant learning and review.

Personalized feedback on homework and reading assignments from Kelly herself.

Handouts and reading materials to reinforce your comprehension.

Non-expiring online access to course lessons, allowing you to learn at your own pace.

An online course platform that tracks your progress, ensuring seamless continuation from where you left off.

Engage in discussions in the online course community area, fostering a supportive learning environment.

Six 90-minute classes with recorded Q&A sessions, providing ample opportunities for interaction and clarifications.
About Kelly Surtees
A counseling astrologer and writer with over 15 years of private practice experience.

Known for her inspiring teaching style, Kelly's passion for astrology shines through her courses.

Kelly emphasizes grounding ancient astrological philosophy into modern life, helping you express the language of the sky clearly and purposefully.

Her clear and accessible teaching approach ensures that learning astrology with Kelly is enjoyable, insightful, and transformative.
Fees
Begin your journey into the fascinating world of astrology with Kelly Surtees and acquire the skills to understand the celestial language and its impact on your life and those around you.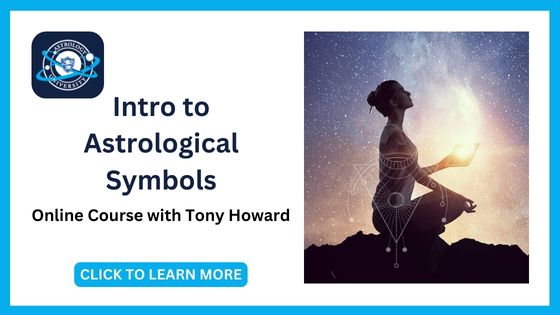 4. Rebecca Gordon Astrology: Beginners Astrology Class
Embark on an enriching astrological journey with Rebecca Gordon's Beginners Astrology Class, where you'll learn to read birth charts, understand planetary cycles, explore relationship dynamics, and harness the power of planetary timing. Engage in live Zoom classes, access weekly on-demand content, and join interactive study groups. 
In this comprehensive online course, you will
Learn to read birth charts and gain insights into personality traits and life events.

Understand planetary cycles and optimize their potential impact on your daily life.

Explore the dynamics of relationships, including romantic, business, and group interactions.

Harness the power of planetary timing, working with new moons and significant alignments for

future guidance

.
How the class works:
Engage in live Zoom kickoff and closing classes with expert instructor Rebecca.

Access weekly on-demand class content, including videos, PDFs, and assignments.

Join an interactive private community group for questions and connections with fellow students.

Participate in 4-person "Constellation" study groups to practice reading charts and exchange ideas.
Learn the art of astrology
Enjoy bi-weekly office hours with Rebecca for personal guidance.

Receive support from a professional astrologer mentor during study halls.

Access exclusive content, workshops, and additional resources.

Benefit from lifetime access to course materials, replays, and all media via the school portal.
Why we love this course
Enjoy lifetime access to course materials for $1,440 for the 12-week class.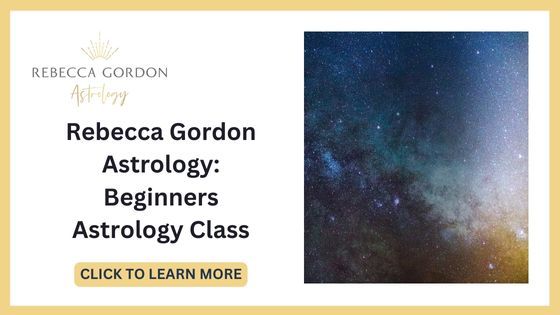 5. Kathryn Hocking: Foundations of Astrology
The Foundations of Astrology course by Kathryn Hocking is a captivating journey that unlocks the secrets of astrology. From exploring its rich history to understanding the significance of each element on your birth chart, this course clarifies diverse astrological applications. 
Kathryn is a Business Astrologer and Astrology Teacher, working primarily with soul-led women. Her practice is built on three core principles: honesty, integrity, and quality, and with a background in professional training and certification as a Soul & Energy Medicine Practitioner, she brings a wealth of knowledge and expertise to all of her courses. If you have ever tried to learn astrology through books or online searches but found it too complex and gave up, then this course is perfect for you.
Highlights
Learn how to generate your personalized birth chart and the 4 Angles

Uncover the complex Zodiac Signs and their unique personalities

Explore the influence of the Houses on different aspects of life

The Advanced Astrology Concepts section introduces Aspects, Transits, and Progressions, giving valuable insights into dynamic planet relationships and their impact on your life.

While primarily focused on theory, this course offers step-by-step videos and a visually stunning PDF workbook for practical application. 
Led by a practical and down-to-earth astrologer, these teaching methods are designed to be effective for online learning. You can expect high-quality and visually appealing training materials and the opportunity to ask endless questions and receive support as you progress in your learning journey. 
Whether you are a beginner seeking a more approachable way to understand astrology or someone looking to enhance their existing knowledge, this $197 course offers a supportive and enriching environment to help you confidently grasp the intricacies of astrology and deepen your connection with the cosmos.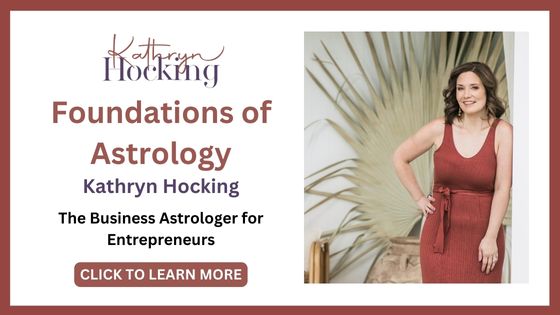 6. YogaRenew: Introduction to Astrology
Unlock the cosmos' mysteries and explore astrology's depths with an Introduction to Astrology by YogaRenew. This course primarily caters to newer individuals but covers all levels of familiarity with astrology, whether you are an eager novice or possess some prior knowledge. YogaRenew goes beyond theory, providing the participants with practical tools to connect with the cosmic energies in their daily lives. 
Key areas of focus

Four Elements: Earth, Air, Fire, and Water.

Four fundamental building blocks in astrology represent distinct energies that shape our personalities and experiences. Earth is grounding and stable, Air is intellectual and adaptable, Fire is passionate and creative, and Water is emotional and intuitive.
Three Modalities.

In astrology, the three modalities – Cardinal, Fixed, and Mutable – define how the zodiac signs initiate, stabilize, and adapt to change. Cardinal signs are initiators, Fixed signs are stabilizers, and Mutable signs are adaptors, each contributing unique qualities to the zodiac wheel.
Twelve Signs.

The zodiac wheel consists of twelve signs, each representing a distinct archetype with traits and characteristics. From Aries to Pisces, the signs offer insights into our personalities, strengths, and challenges, shaping our individuality and life paths.
Sun/Moon/Rising Trinities.

These form a powerful astrological trinity, representing the essence, emotional needs, and outward presentation of an individual, respectively. Understanding this trio provides profound insights into our self-awareness and personal astrological journey.
Through mini-meditations and guided journaling, participants will foster a sense of self-reflection and personal growth. The additional takeaway practices will empower you to gain greater fluency in astrology, integrating cosmic wisdom into your daily decisions and relationships. Enroll in the Introduction to Astrology course today!
For a deeper understanding of Birth Chart Basics, check out this course from YogaRenew.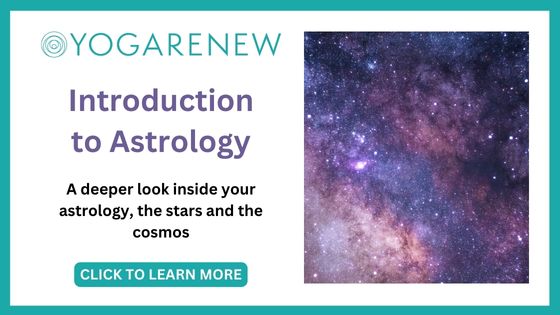 7. mindbodygreen: Astrology Fundamentals
Learn how to harness ancient wisdom to shape the life you desire. Introducing the Astrology Fundamentals course from mindbodygreen, guided by the renowned Ophira and Tali Edut, famously known as The AstroTwins. This course unveils the secrets of taking control of your destiny and mastering your relationships. It is tailored to those curious about astrology beyond the ordinary daily horoscope.
Enrolling opens the door to the essential knowledge that equips you to read birth charts, recognize elemental influences on your strengths and weaknesses, and transcend the superficial understanding of sun signs. You can leverage a supportive community where you can seek guidance and connect with fellow learners. Also, lifetime access allows you to use the material at your convenience, whether on your computer, phone, tablet, or even streamed to your TV.
Course Outline
Getting started with astrology fundamentals

Using your chart to see what is in store for you

Using astrology for wealth, prosperity & abundance

Using astrology to time big decisions & events

Quick tips from The AstroTwins

Decoding the symbols in your birth chart

Use your chart to identify natural talents, strengths & challenges

Use astrology to find fulfillment in love & elevate your relationship

Continuing your cosmic journey
Enrollment benefits
nine modules and 38 video lessons

A comprehensive astrology workbook

A deep dive into the history of astrology

Lifetime access to stream from your computer, phone, or tablet
This course empowers you to harmonize celestial energies, steering your life's journey toward alignment and fulfillment. Take advantage of this $90 course and forge personal growth, enrich your financial prospects, and cultivate harmonious relationships through the wisdom you'll gain.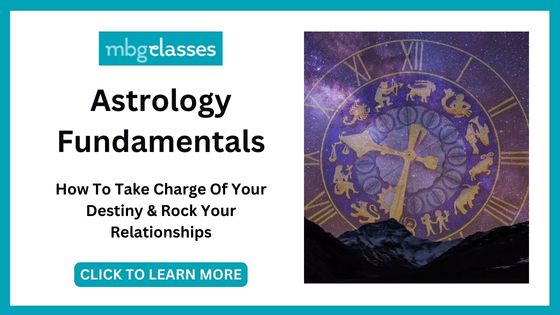 Astrology for Beginners: Reading a Birth Chart
Concluding Thoughts on the Best Beginner Astrology Courses
Selecting the best beginner astrology course is a personal journey that largely depends on one's learning style, goals, and resources. Finding a course that provides a solid foundation in astrological principles and resonates with your unique interests and preferences is essential.
The key is to stay committed, explore different perspectives, and embrace the transformative power of astrology. With dedication and a sense of wonder, astrology can become a fascinating and rewarding lifelong pursuit.