Last updated on August 29th, 2023.
Becoming a registered dietitian can be a fulfilling career choice for those passionate about nutrition, health, and wellness. But is it worth the investment of time, effort, and money? This article will explore the benefits and challenges of pursuing a career as a dietitian, the career outlook, and the best degrees and online programs available to help you make an informed decision.
If you're just dabbling your toes into the water of a dietitian career you can also look into the available online certifications for becoming a dietitian.
Is becoming a registered dietitian worth it?
Becoming a registered dietitian can be a rewarding career for many reasons:
Job satisfaction: Dietitians play a crucial role in improving people's health and well-being. They help individuals make informed food choices, manage chronic conditions, and lead healthier lives.

Diverse career opportunities: Dietitians can work in various settings, such as hospitals, private practice, public health organizations, schools, and the food industry. This diversity allows for a wide range of job opportunities and career growth.

Competitive salary: According to the Bureau of Labor Statistics (BLS), the median annual wage for dietitians and nutritionists in 2020 was $63,090, with the top 10% earning over $90,000 per year.

Job stability: The demand for dietitians is expected to grow as the population becomes more health-conscious and the importance of preventive healthcare becomes more recognized.
However, there are challenges to consider, such as the time and financial investment required to complete the necessary education and training. Ultimately, whether becoming a registered dietitian is worth it depends on your passion for nutrition and your commitment to the profession.
Can you actually study online to become a dietitian?
Yes, there are accredited online programs that allow you to study and earn a degree in dietetics or nutrition. These programs offer flexibility for students who need to balance work, family, and other commitments. However, it's essential to ensure that the program you choose is accredited by the Accreditation Council for Education in Nutrition and Dietetics (ACEND) to meet the requirements for becoming a registered dietitian.
What is the career outlook for dietitians?
The career outlook for dietitians is promising. According to the BLS, employment of dietitians and nutritionists is projected to grow 11% from 2020 to 2030, faster than the average for all occupations. This growth is driven by an increased awareness of the role of food and nutrition in preventing and managing diseases, as well as the growing demand for personalized nutrition advice and services.
This career not to be confused with Dietitian as a dietitian vs nutritionist are different. 
Which degree is best for a dietitian?
To become a registered dietitian, you need to complete a bachelor's degree in nutrition, dietetics, or a related field from an accredited program. Some universities also offer master's and doctoral degrees in dietetics, which can further enhance your knowledge and career prospects. When choosing a degree program, consider factors such as accreditation, curriculum, faculty expertise, and opportunities for practical experience.
The 5 Best Dietitian Degrees Online That Are Accredited
1. Arizona State University:
ASU's online Bachelor of Science in Nutrition (Dietetics) program is ACEND-accredited and covers a variety of topics such as food science, community nutrition, and medical nutrition therapy. The program includes courses like Nutrient Metabolism, Life Cycle Nutrition, and Food Production Management. Prospective students can find more information and apply through ASU's online portal.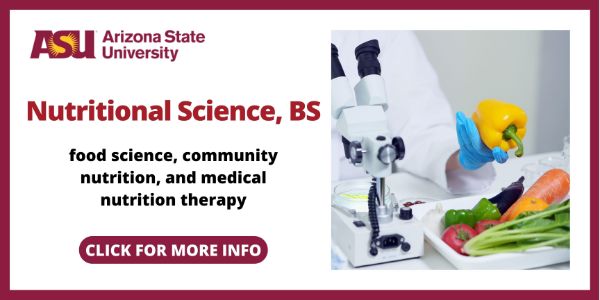 2. Kansas State University:
K-State's Global Campus offers an ACEND-accredited online Bachelor of Science in Dietetics. This comprehensive program prepares students for careers in clinical, community, and foodservice management dietetics with courses like Medical Nutrition Therapy, Community Nutrition, and Food Production Systems. To learn more about the program and admission requirements.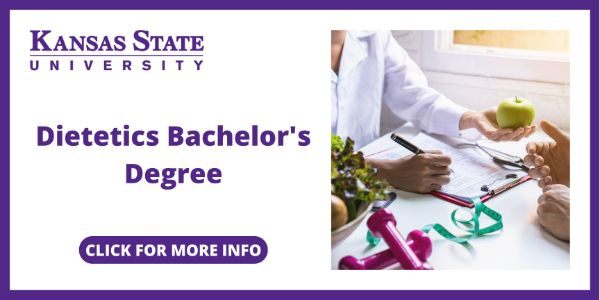 3. University of Alabama:
The online Bachelor of Science in Nutrition Sciences (Dietetics) program at UAB is ACEND-accredited and focuses on nutrition science, medical nutrition therapy, and foodservice management. Some courses included in the program are Nutritional Assessment, Medical Nutrition Therapy, and Food Systems Management. For more information about the program and the application process.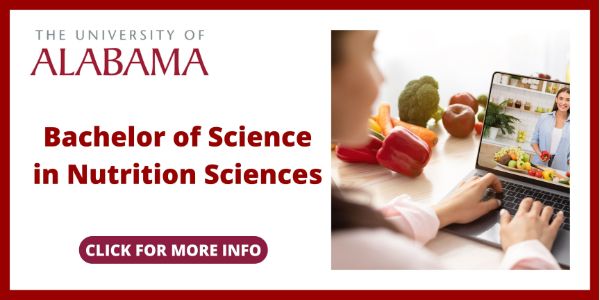 4. Eastern Michigan University:
EMU's online Coordinated Program in Dietetics (CPD) combines a Master of Science in Dietetics with the required supervised practice experience. This ACEND-accredited program prepares students to take the Commission on Dietetic Registration (CDR) exam upon graduation. Courses offered in the program include Advanced Nutrition, Nutrition Counseling and Education, and Management of Food and Nutrition Services. To learn more about the program and how to apply.
5. University of Northern Colorado:
UNC offers an ACEND-accredited online Master of Science in Dietetics program for students who have already completed a Didactic Program in Dietetics (DPD) and are seeking to advance their education and skills in the field. The program includes courses such as Advanced Clinical Nutrition, Nutrition and Metabolism, and Nutrition Education and Counseling. For more information on the program, admission requirements, and application process.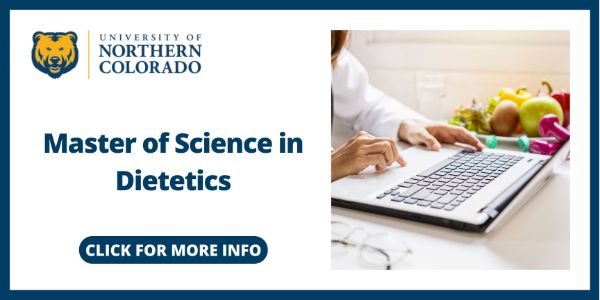 Final Thoughts on the Best Dietitian Degrees Online
Becoming a registered dietitian can be a fulfilling and rewarding career choice for those passionate about nutrition and health and as you learn more about what a dietitian does if it really calls to you. With the increasing demand for nutrition professionals, job stability and growth are promising. 
Studying online is a viable option for those seeking flexibility, but it's crucial to choose an accredited program to meet the requirements for becoming a registered dietitian. By carefully considering the benefits and challenges, you can decide if pursuing a career as a dietitian is the right path for you.