Last updated on November 18th, 2023.
An online degree in cybersecurity is possibly the best investment you could ever make. It is a fun, challenging, and arguably one of the fastest-growing fields in recent times. In cybersecurity, an online degree can be as academically rewarding as an on-campus alternative. But with so many choices, you might be wondering what the best online degrees in cybersecurity are.
Considering the most important factors such as course duration, tuition costs, location, as well as the overall rating of the institute, the best online cybersecurity certification courses are offered by:
Keep reading to learn more about everything you need to know before pursuing an online degree in cybersecurity, the challenges you may face, and what you should consider before making your decision.
Is Online Cybersecurity a Good Degree?
Degrees in cybersecurity are gaining popularity every day. Online degrees are a wonderful option for anyone, from working professionals to full-time students. Online degrees in cybersecurity are amongst the best-voted degrees in the country, with many awards across multiple institutes.
What Degree Is Best For Cyber Security?
To start a career in cybersecurity, it is highly recommended to have a degree in IT or cybersecurity. Look for tips to help you decide what degree is best for you. However, many other degrees would also aid the career path of an individual looking to enter cyber security, such as:
Database management: All the information collected by a company is stored in the database. This information is vital to the success of the business. When a hacker strikes, it's the database they go for first. It's a key element to protect in cybersecurity. Should you choose this degree, you'll gain the knowledge and skill necessary to manage databases correctly and protect them from attack
Computer Science: This program introduces learners to every aspect of computing, teaching both the principles and theories needed to advance in cybersecurity. Students will gain a broad understanding and knowledge of computing systems and software.
Information security and Assurance: This degree in information security focuses on protecting systems and their data from unauthorized individuals. Only those with proper authority should be able to access the data, both digitally and physically. Users need reliable access to the data necessary for their success. You will acquire the knowledge needed to protect, detect, and react to security threats. You will be taught how to configure access controls and prevent leaks and the destruction of data
Computer Programming: This is a high-demand skill no matter what industry you plan to go into. If your heart lies in the software side of things, this program is for you. You'll learn about the important algorithms and the problem-solving skills vital to your everyday success.
Network Administration: Through this degree, you will learn how to upgrade, repair, and maintain security software. Network administrators keep a watchful eye over the software, connections, and functions between and on devices. You will research, develop and make suggestions for improvement within the network.
Computer Forensics: As a forensic analyst, you will learn how to collect data, as well as how to analyze and preserve it. You will learn how to recover data, and how to recover it from various formats. You would be the crime scene investigator of the digital world. You will also be taught criminal law and may even get called in as an expert witness one day!
How Fast Can I Get A Cyber Security Degree?
Earning a degree in cybersecurity can take as little as 1.5 years, and as long as 10! This depends on many factors, such as the institute, your chosen degree (associates, bachelor's, or master's), and how many previous college credits you have acquired.
Is Cybersecurity A Hard Degree?
Cybersecurity has a slightly above average difficulty than what a non-research-based degree would have. However, if you have a knack for computers, you may find this to be a rather easy degree to study and obtain. 
Here are some courses you can expect to learn while pursuing your degree:

• Data Analysis
• System Administration
• Introductory Programming
• IT Systems Components
• Cyber Defence
• Detecting and defeating cyber threats
• Security Design Principles
• Information Assurance
The 5 Best Online Degrees in Cybersecurity
When it came to choosing our top picks, we considered a few important details: The institutes acceptance rate, the course length and the overall rating of the school. These are our top contenders for the best affordable online colleges with cybersecurity degrees.
Norwich University offers a highly customizable Bachelor of Science in Cybersecurity program that can be completed on average in 18 months, as well as a Master of Science in Cybersecurity degree. Ranked #2 by the Ponemon Institute for cybersecurity in the U.S. Norwich University has been consistently voted as one of the best institutes for cybersecurity education. Norwich University has a higher than average standard for GPA scores, which has resulted in an acceptance rate of just 74%.
Iowa State University has offered courses in cyber security since 1995 and is one of the largest programs in the country. Degrees can be obtained in a traditional on-campus setting or through an online program, allowing for flexibility. Iowa State University is ranked as the 5th best institute in the nation for cybersecurity and boasts an impressive 91% acceptance rate.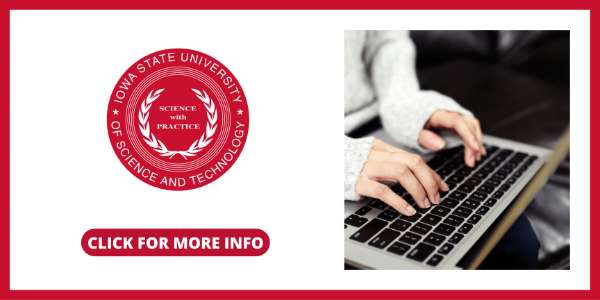 The University of Arizona offers a fully online Bachelor of applied science in cyber operations, which has been voted #2 public and #5 overall in the latest U.S. News & World Report rankings, making it a top choice for many students. The University of Arizona has an 83.9% acceptance rate.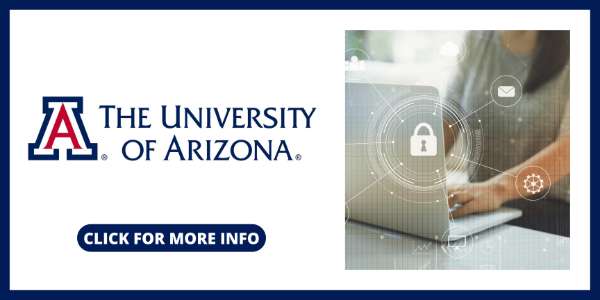 Champlain College offers an online cybersecurity bachelor's degree designed to help students develop critical skills in both the technical and critical skills required by today's cybersecurity experts. Champlain College was voted as the Best Cybersecurity Higher Education Program by SC Magazine Excellence Awards for 2021. With an 85% acceptance rate, Champlain College is one of our favorite institutions.  If you're looking for more of a supplemental skill or are crunched for time consider a certification like these Higher Education Certifications.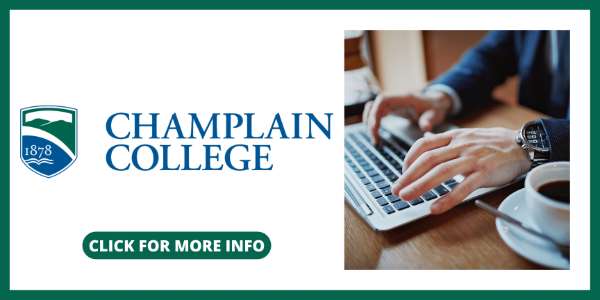 Liberty University offers a 100% online Bachelors in Information Assurance Degree. The classes have no set meeting times, which offers flexibility to students working full time or who have other responsibilities. Liberty University's Online Cyber Security program has been ranked by Niche.com as one of the top 5 online schools in America, Liberty University admissions however is extremely selective, with an acceptance rate of just 51%.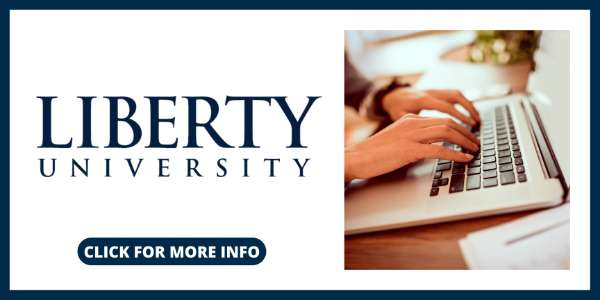 Cybersecurity is an excellent field to pursue with limitless work and growth opportunities.  You can begin with an associates or certificate, learn the cyber security fundamentals and then expand from there.  Whilst better suited to individuals with a natural skill for IT, anybody could learn the required skills to be incredibly successful in this field. Online study is without a doubt the best approach to this degree thanks to its time and cost-efficiency. Cybersecurity can often be a stressful and challenging field, but it is also ever-changing and keeps one engaged at all times. Happy studying!