Last updated on August 29th, 2023.
Whether you want to pen the next great American novel, get work as a freelance writer, or hone your writing skills for your pleasure, taking an online writing course may be for you. With so many courses out there on the internet, how do you find the ones that are best suited for you and your experience level?
Finding the best online writing course to fit your needs can seem overwhelming, especially if you are not sure where to look. Depending on what type of writing you are interested in, you can find many free and paid courses that are completely online with just a little research.
The 7 Best Online Writing Courses out there are:
Knowing the best online writing course depends entirely on your personal preferences, writing style, and genre you wish to focus on. Keep reading to learn whether taking online writing courses are worth it and what the 7 best courses are.
What is an online writing course?
An online writing course is a virtual educational program that provides instruction, resources, and assignments to help individuals improve their writing skills, explore different writing genres, and enhance their understanding of various aspects of the writing process.
Are online writing courses worth it?
Assessing the value of online writing courses hinges entirely on your underlying goals. If your aim is to enhance skills for professional writing endeavors, such as freelance work, online classes can prove highly valuable. Others have enrolled in these courses to refine their writing abilities, even if not pursuing a professional writing path. Whether seeking personal growth or marketable skills, the worth of an online writing course varies based on individual objectives.
Any online course that facilitates the acquisition of a new craft or the refinement of existing talents warrants consideration. However, if your intention is not professional use, it might be prudent to explore free classes before committing to a costly course.
What does an online writing course entail?
Online writing courses encompass a wide spectrum, ranging from fundamental concepts to in-depth subjects, contingent on the course's nature. Those offering comprehensive content typically delve into a diverse array of skills and often demand an extended time commitment.
Certain online writing courses concentrate on refining proofreading and editing proficiencies. These modules typically encompass grammar, mechanics, conventions, and related elements aimed at facilitating the creation of eloquent, well-crafted written pieces.
Alternatively, some courses cater to distinct writing genres or specialized vocations. Among these are workshops tailored to fiction and nonfiction writing, freelance authorship, business communication, blogging, and various other forms of written expression.
Irrespective of your writing preferences, you're likely to find an online course that aligns with your objectives. Whether you're seeking free options or are open to paid alternatives, a plethora of courses awaits your consideration.
While online courses serve as valuable tools for honing your writing acumen, it's important to recognize that the most effective means of improvement stems from consistent writing practice. The more you write, the more your skills develop. Concurrently, engaging in multiple courses enhances your understanding of writing techniques and fosters the discovery of your unique talents.
The 7 Best Online Writing Courses Out There
Numerous online writing courses are available in the market, catering to a variety of topics that align with your desired area of study. From foundational writing classes to those tailored for specific genres, the array of options is extensive.
The identification of top-tier online writing courses hinges upon a set of criteria, encompassing factors such as comprehensiveness, covered subjects, instructor credentials, and more. It is advisable to conduct a thorough evaluation of your motivations for enrolling in a writing course before committing to one.
Before embarking on an online writing course journey, consider the following questions:
Are you eager to start writing but uncertain about how to begin?
Do you currently write but struggle to define your unique writing style?
Does writing bring you joy, despite challenges in grammar and mechanics?
Is crafting a children's book your aspiration?
Do you aspire to write a novel, yet find it challenging to select a genre?
Are you interested in getting into the realm of ghostwriting? Although not exhaustive, these questions provide a foundational framework for assessing the suitability of an online writing course. By taking the time to reflect on your objectives, you can make an informed choice that aligns with your aspirations and needs.
If you're prepared to embark on the journey of discovering the perfect online writing course, explore the information below.
MasterClass is a well-known platform of courses for various crafts including writing on a wide variety of genres and topics. These courses are taught by famous authors who are successful in their field of writing.
Whether you want to hone in on specific skills concerning a genre you are interested in or just want to improve your basic writing skills, MasterClass has the course for you. Each of the courses is broken down into manageable chunks designed for the busy professional to learn.
The courses on MasterClass include hours of video lessons with authors such as Malcolm Gladwell, James Patterson, Judy Blume, Shonda Rimes, and more. The courses are self-paced which means you can take them on your own time.
The cost for MasterClass depends on what type of membership you want to have. An individual subscription is billed annually for about $180 and includes the use of the courses on only one device. You can also enroll in the Duo subscription for about $240 which includes one account on two devices, or the Family plan which includes one account and up to six devices.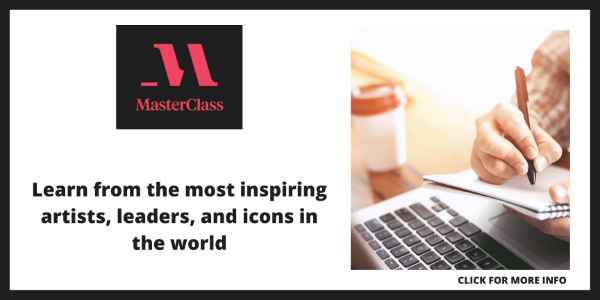 2. Economist Education - Professional Communication: Business Writing and Storytelling
Professional Communication: Business Writing and Storytelling is an online short course offered by The Economist. This course is designed to assist business professionals in effectively communicating with broad audiences through various written formats. Drawing from The Economist's editorial practice, this six-week journey explores the craft and purpose of writing and storytelling, equipping participants with the confidence to engage and communicate with partners, employees, and clients. Enhance your business writing skills and learn the art of crafting accurate, engaging, and impactful pieces of writing for professional contexts.
The course takes a practical approach to grammar, providing the tools necessary for constructing cohesive sentences and paragraphs. It also highlights the impact and clarity that can be achieved through elements such as word choice, punctuation, and structure. Participants will delve into techniques for accurately sourcing information, strengthening arguments with data visualizations, and embracing constructive and collaborative editing.
Is this course for you?
Professionals seeking to enhance their business writing and storytelling abilities.

Individuals who aim to communicate with conviction and craft narratives that engage and convince readers.

Those looking to develop practical skills in sourcing, writing, and editing content, along with effectively using data visualizations.
Key course details and fees
6 weeks (excluding orientation)

Professional Communication: Business Writing and Storytelling

Offering: The Economist

One-time payment of $1,912
Additionally, participants will have unlimited access to the official Economist Education alumni group on LinkedIn and 2U's Career Engagement Network, offering exclusive resources and events to support professional growth and career advancement.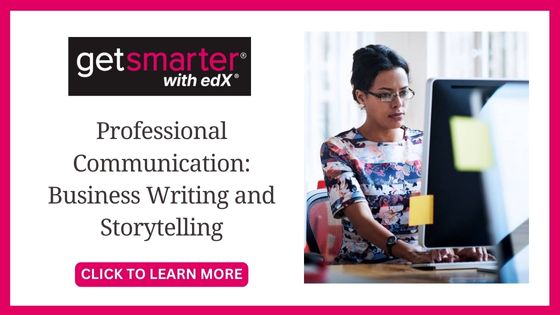 CreativeLive is similar to MasterClass except instead of being taught by famous authors, the courses are taught by other professionals in the fields of blogging and other types of writing. The videos for these courses are recordings of a live teaching session including an audience to give you an overall classroom-type feel.
The video sessions are broken down into manageable chunks to give you time to practice what you have learned. Additionally, along with the videos, you have access to downloadable resources such as a workbook and various practice pages.
The courses in CreativeLive are designed to be self-paced and are perfect for those who want to hone their skills in the areas of fiction and nonfiction writing as well as blogging. Whether you are a beginner or an expert, there is something to learn on this educational platform.
While the cost of the courses varies, many courses are offered to start at about $20 and increase from there. The price is dependent on how extensive the course is and what a student will learn within it.
In addition to the price per course, you can also subscribe to CreativeLive to gain access to a wide variety of online writing courses and more. Subscription costs are as low as about $12 per month which is billed annually, or either $15 per month, billed monthly with an annual commitment. There is also the option to pay $39 monthly with no commitment.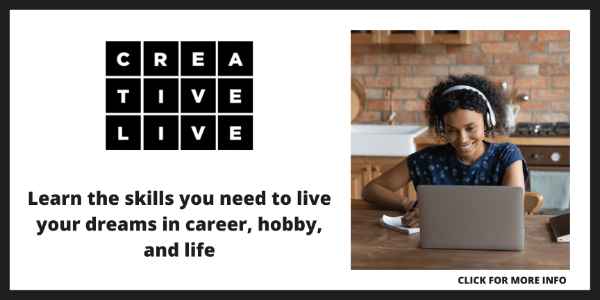 If you desire to write a novel, then The Novelry may be the perfect course for you. This creative writing school helps authors go from the conception of the idea to the finished product with step-by-step instructions.
As noted on the website, this is the course that is recommended by literary agents from around the world. In fact, after taking courses in The Novelry, you can send your completed manuscript to them.
The Novelry is focused on helping budding authors complete their manuscript in about 90 days to be ready for a literary agent or even a publishing house. They focus on teaching the skills needed to develop characters and hone your novel writing skills.
The cost of The Novelry depends on the course plan you decide to go with. Starting with the Classic Course which is about $365 for 12-month access to the Silver Plan, or the Novel Kickstarter which is about $1690 annual membership. The Gold plan or Finished Novel course currently costs $5215 which includes all of the bells and whistles needed to get your novel published.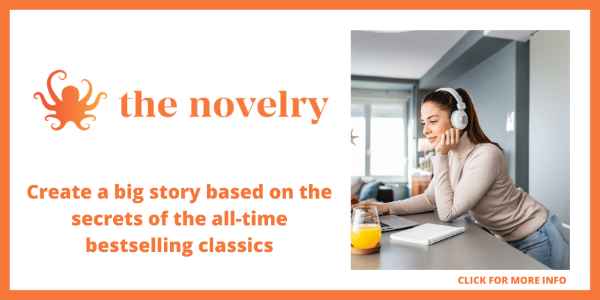 5. Gotham Writers Workshop
Gotham Writers Workshop is designed to assist writers in honing their writing craft from the basics to the more advanced writing skills. Having been in the business of teaching writing for more than 20 years, the instructors in these courses offer a wide range of skills and levels.
While these courses are not self-paced, they offer the flexibility of taking them at the time during the week that is best for you. The courses are not live, however, they do move forward week after week. This means that while students can choose when they complete the work, they should do so within the period recommended in the class.
The classes range from 4-week seminars to 6-week classes and 10-week workshops and are divided into various topics to fit your writing style and genre. The website for Gotham Writers includes a video tour to allow you to see what the courses look like so you can decide if this is the one for you.
The cost of these courses includes a registration fee of $25 and the course fee for online classes at about $405. This of course depends on the class you sign up for and includes all the materials needed to be successful.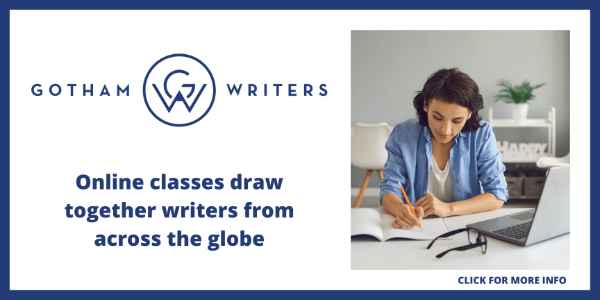 6. Writer's Digest University
Writer's Digest is a well-known magazine that is designed specifically with the writer in mind. They have been publishing writing information since the 1920s and also offer Writer's Digest University for those who desire to hone their writing skills.
The courses offered through this website, although they are offered within a timeframe, are completely flexible for students. This means that while they can access the course within a certain timeframe, they can adjust their schedule according to their busy schedule.
The cost of the courses depends entirely on the specific class you choose to take and can cost anywhere from $80-$600 or more. The price also is dependent on what the course entails and how long it is due to last.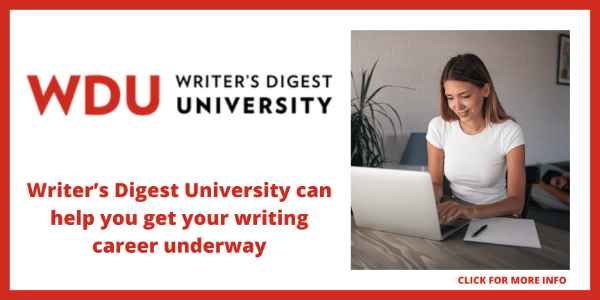 7. Coursera: Creative Writing
Coursera has become known as a platform that hosts a wide variety of courses that are offered through colleges and universities around the world. If you are interested in taking a creative writing class, this course offered through Wesleyan University may be the one for you.
The course covers various aspects of the creative writing genre including narrative essays, memoirs, and short stories. It is designed for beginner students and has a flexible schedule that should be easily completed within six months.
This specialization course covers five individual classes to give students a thorough experience in writing. While the cost of the course is not clear, they do offer financial aid to help students who cannot cover the enrollment fee.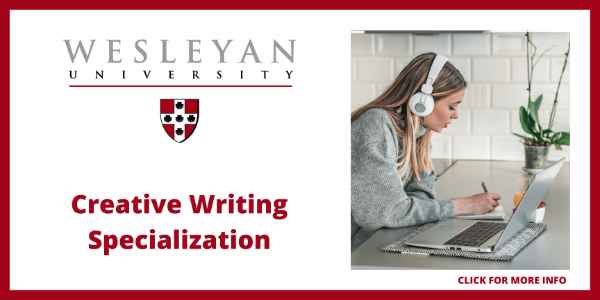 Final Thoughts on Online Writing Courses
The realm of online writing courses offers a diverse and enriching landscape for individuals seeking to enhance their writing prowess. The selection of the best online writing courses is guided by a myriad of factors, including the depth of content, the expertise of instructors, and the relevance to individual goals. With an array of options tailored to different writing styles, genres, and objectives, aspiring writers can embark on a transformative journey that aligns with their creative aspirations. 
As you consider the 7 best online writing courses presented here, remember that each course has the potential to empower you with invaluable insights and skills, nurturing your growth as a confident and adept wordsmith. Whether you're taking your first steps into the world of writing or aiming to refine your expertise, these courses stand as beacons of knowledge, ready to guide you towards a brighter future in the realm of written expression.