Last updated on December 1st, 2023.
Reaching your personal money goals can be very difficult, especially if you don't have any particular finance training. Saving, spending, and keeping your money in check is the name of the game if you want to reach your financial goals. And with the help of personal finance classes, you can learn to do exactly that.
Where can I take personal finance classes?
Today, you can more easily than ever take a personal finance class online and we think that is the best place to start. That's why we created this list of:
The 5 Best Personal Finance Courses Online:
So if you are looking to manage your finances better, we have gathered five of the best online personal finance classes. These classes will go over all of the essentials that you need to jump-start better financial management. 
The Five Best Personal Finance Courses Online

So without further ado, here are the five best online classes for personal finances.

1. Family and Personal Financial Training
Starting off with the course by the University of Florida, the Family and Personal Financial Training course may be just the thing that you are looking for. It focuses on various concerns and topics that you would usually face with financial management. Over the nine-week course, you will learn everything about how to manage your expenses in the United States.
Meet the Instructor
The course will be headed by Michael S. Gutter. He is an Associate Professor for the Department of Family, Youth, and Community Sciences at the University of Florida. He received his Ph.D. from Ohio State University in Family Resource Management, specializing in finance. In 2010, he won the Outstanding Conference Paper Award for the financial planning and counseling education. Therefore, it is safe to say that Michael knows what he's talking about.
Course Curriculum
The course goes on for nine weeks and covers a variety of different topics that surround personal and family finance. Each week between one and two hours' worth of content that includes videos, various documents, and quizzes.
The first-week deals with understanding personal finance and the path to financial security. From there, consecutive weeks will cover:
Budgets and financial statements
Income tax basics
Credit basics and managing credit
Insurance overview and managing risk
Investment fundamentals
Creating a personal investment plan
A personal plan of action
Bonus Module
All of these courses come with videos and documents that you can view and check to prepare for the quizzes. It is a great course that does not overstay its welcome and has reasonable course material.
Time To complete. 9 weeks
Sections. 9 sections for each week
Course access. unlimited
Upon completion: Certificate
Instructor.

 

Michael S. Gutter, PhD
Course contents. videos and documents
Web browser-based. yes
Price. $49 (subject to change)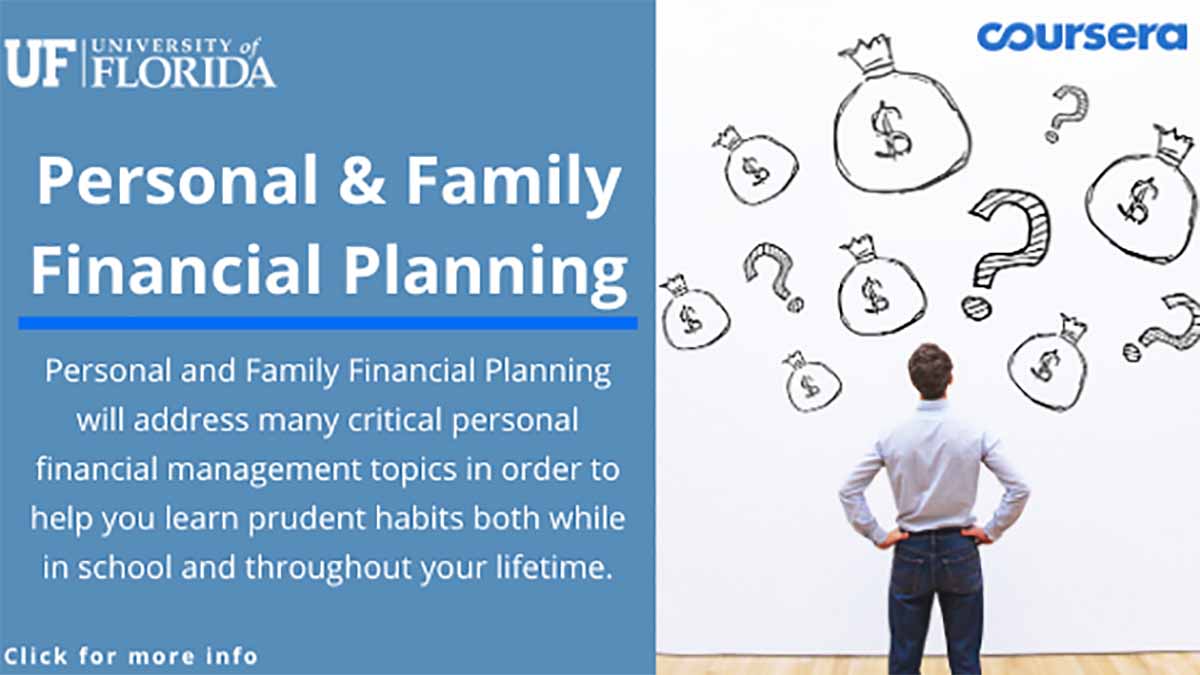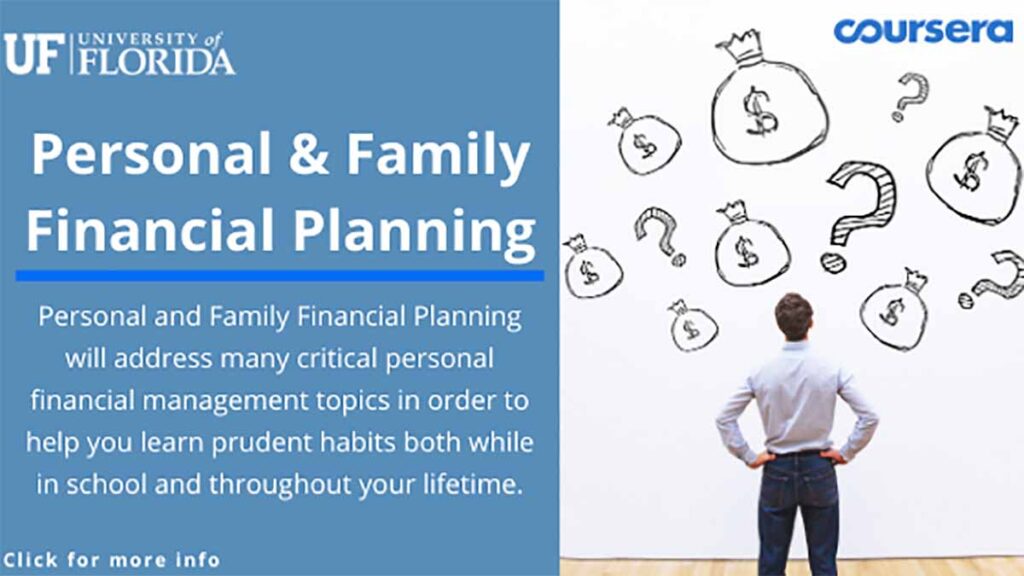 2. Financial Peace University
Financial changes can be hard to deal with, especially if you are not particularly experienced. Well, Financial Peace University is here to help you with your financial troubles. As a yearly membership, Financial Peace University provides a proven personal finance plan that can help you live a more financially sound life. It is a comprehensive guide that offers a lot to its users in terms of videos and various resource materials.
Meet the Instructor
Dave Ramsay will be leading this particular course as he gets you through the rough patch in your life. As an avid Radio host, Dave made his personality as a businessman into one of his greatest assets. From businessman to radio host and author, Dave has shared his secrets to financial improvement for a long time through various books and his radio show. With Financial Peace University, he teaches people how to transform their lives with his personal finance classes.
Course Curriculum
This is not much of a course as much as it is a life-changing experience. The membership program offers an incredible value with its nine video lessons, interactive online workbook, a budgeting app, forums, Q&As, and live streams. At close to $129 every year, you can easily use all of these features and make the most of your financial dreams. You also get an emergency fund planner, investment calculator, and debt pays off tool to help implement the various things you have just learned.
Time to complete: self-paced
Sections: 9 video lessons
Course access: unlimited
Upon completion: Certificate
Instructor: Dave Ramsay
Course contents: videos, documents, and apps
Web browser-based: yes
Price: $129/year (subject to change)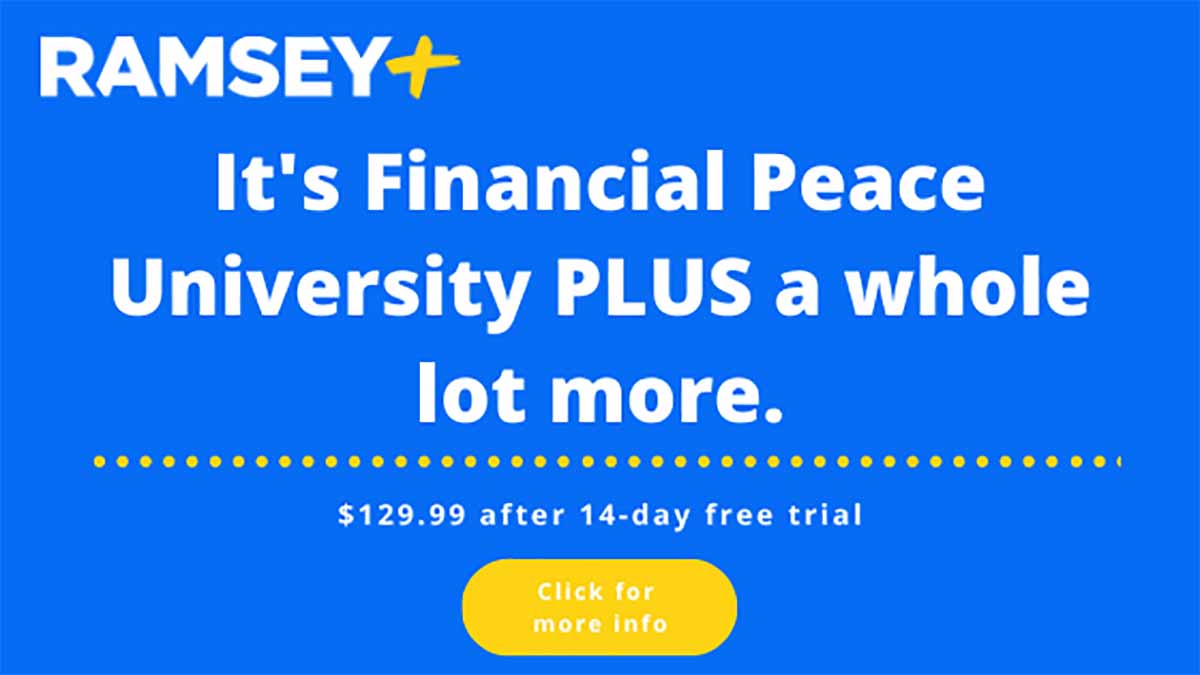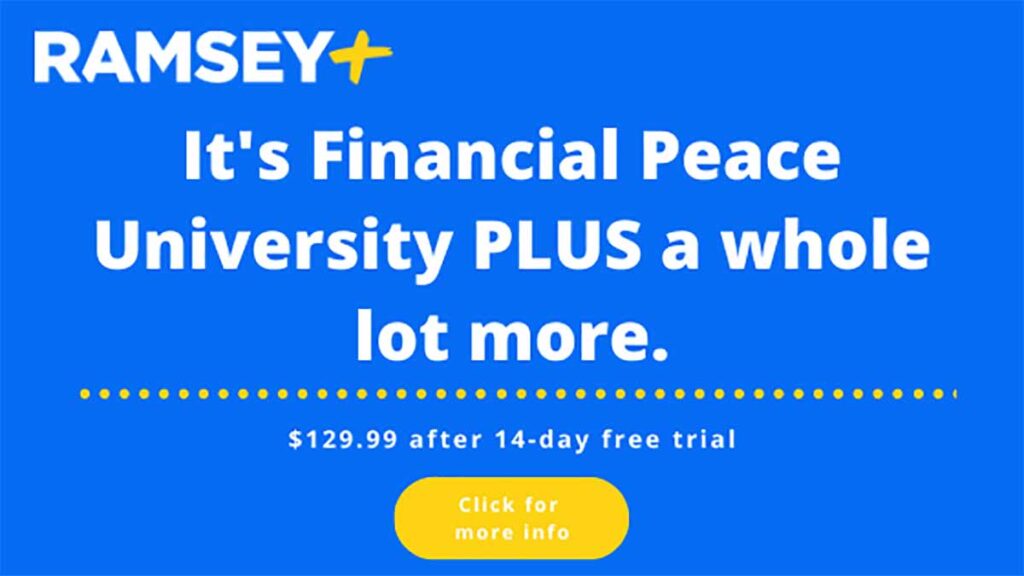 3. Financial Planning for Young Adults
Millions of young adults will move out of their parents' homes and live an independent life. Soon, they will learn how difficult managing finances can be. Directed towards young adults, particularly, this course called Financial Planning for Young Adults takes all of the necessary steps to ensure a financially safe future. It is a beginner level course containing everything that a young adult needs to learn about financing.
Meet your Instructor
There are three different instructors for this course, each of whom offers their unique insight into finance as a whole. As an associate professor at the University of Illinois, Nick Paulson teaches business planning and small business finance through undergraduate courses. On the other hand, Kathy Sweedler teaches individuals about consumer economics programming, while emphasizing especially on financial management. And finally, Dr. Charles R. Chaffin offers oversight and guidance for nearly all programs registered with the CFP across the United States. All three professors teach at the University of Illinois.
Course Curriculum
Spread throughout a four-week window, the course will go over various essentials of personal financing that young adults should know about. Each week will cover two modules. This adds up to eight modules that will contain videos, documents, and quizzes for you to solve. The modules will go over the following topics:
Orientation
Exploring the meaning of personal finance
Budgeting and its importance in financial planning
Strategies to save money (Learn more ways to save money in that article!)
Time value of money
Understanding debt and credit
Investment terms and strategies
Managing risk
A career in financial planning
These topics make for a very comprehensive course that teaches young adults everything that they need to know about finance.
Summary
Time to complete: 14 hours
Sections: 8
Course acccess: unlimited
Upon completion: Certificate
Instructor: Nick Paulson, Kathy Sweedler, and Dr. Charles R. Chaffin
Course contents: videos and documents
Web browser-based: yes
Price: $49 (subject to change)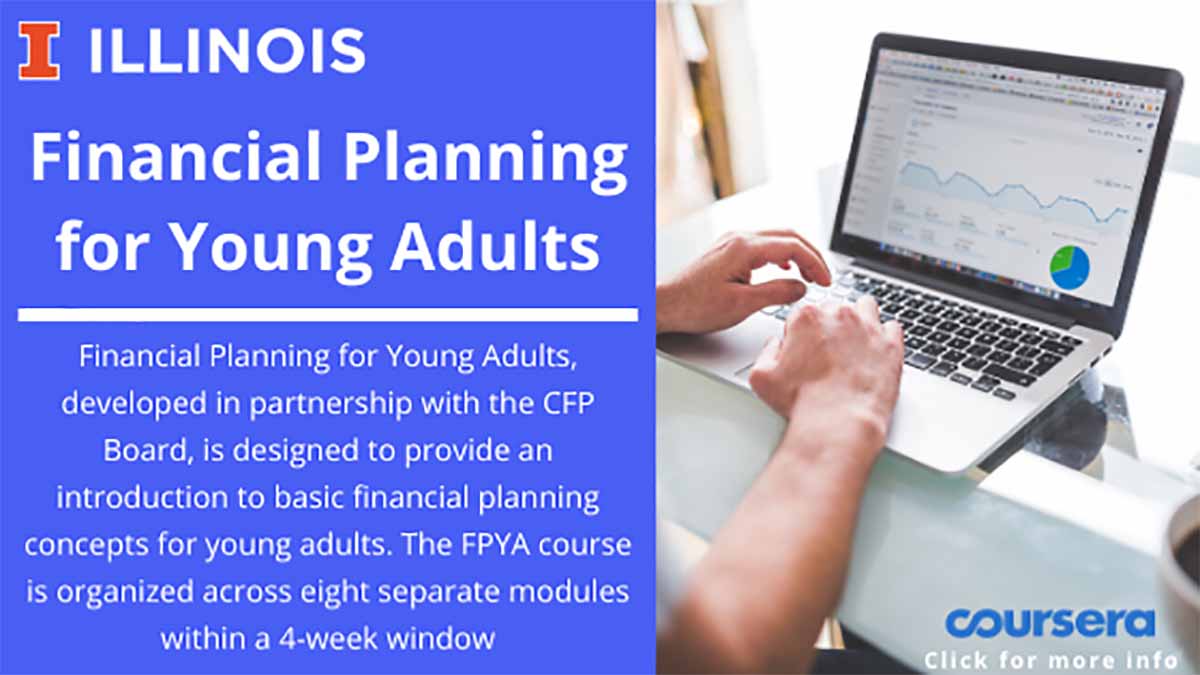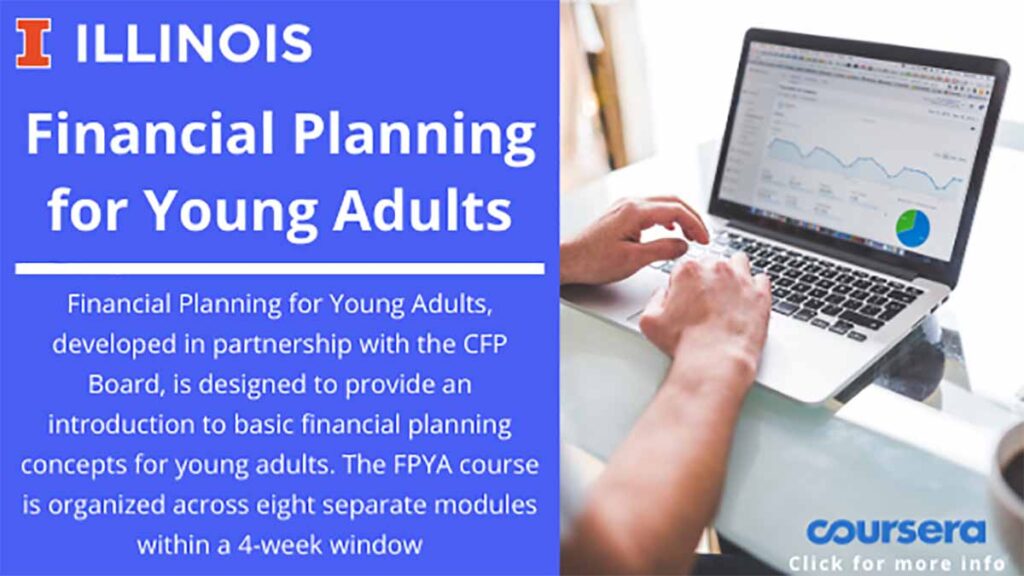 4. Make Your Money Work For You
You may have had a fantasy of not working a day in your life, and being able to make a lot of money. Well, you are not alone in this dream, as a lot of people want their money to work for them instead of the other way around. And with this course, you can get one step closer to that dream, mainly by managing your finances better. Suze Orman takes you on an educating ride as she teaches you about how you can make your money work for you.
Meet Your Instructor
Suze Orman is a very well established financier in the United States who became famous for the Suze Orman show. She is also an established author, writing multiple books on helping people improve their financial selves. She also has a radio show, along with a podcast, where she engages with her audience members regularly.
Course Curriculum
The course curriculum consists of a total of seven lessons, all of which act as stepping stones towards a brighter and more financially independent future. Each lesson teaches you how to solve a specific issue that you might be dealing with, such as loans or buying a house. Here are the seven lessons that this course offers:
Financial obstacle and how to overcome them
Eliminating debt
Rules for retirement
Understanding investment and its opportunities
Buying a home or a car
Bringing your family into finances
Insurance and must-have documents
All of these factors combine to create an incredible experience that teaches you how to better navigate the many financial obstacles in life.
Summary
Time to complete: self-paced
Sections: 7
Course access: unlimited
Upon completion: no certificate
Instructor: Suze Orman
Course contents: videos and documents
Web browser-based: yes
Price: $54 (subject to change)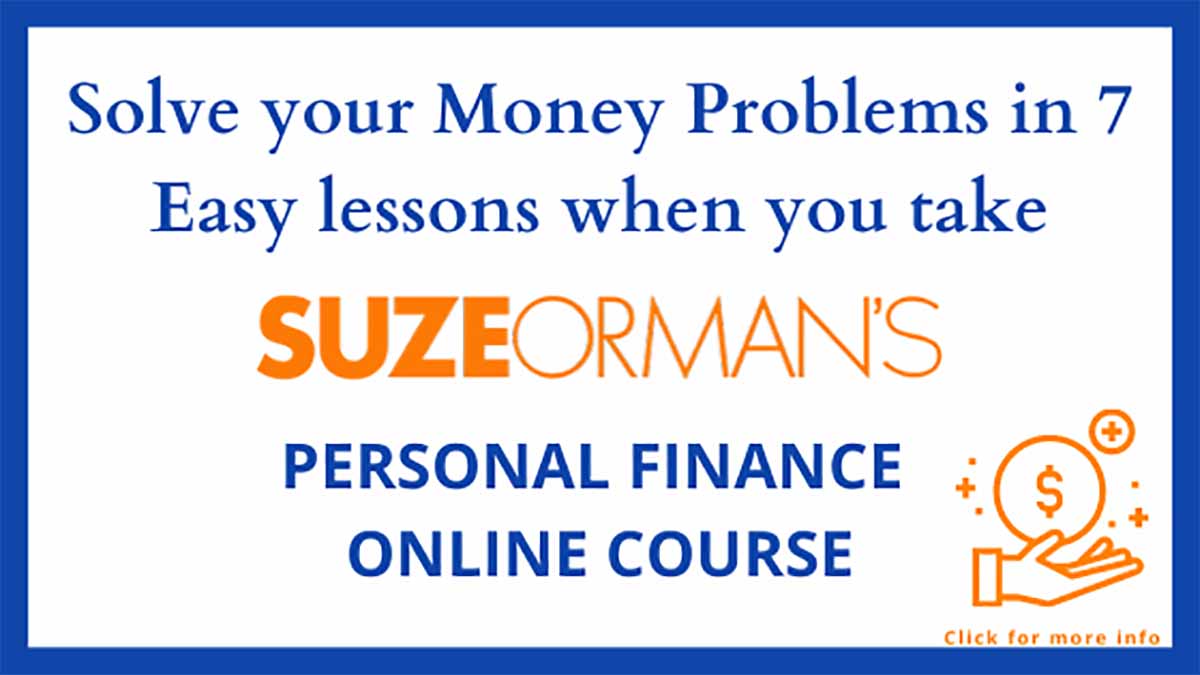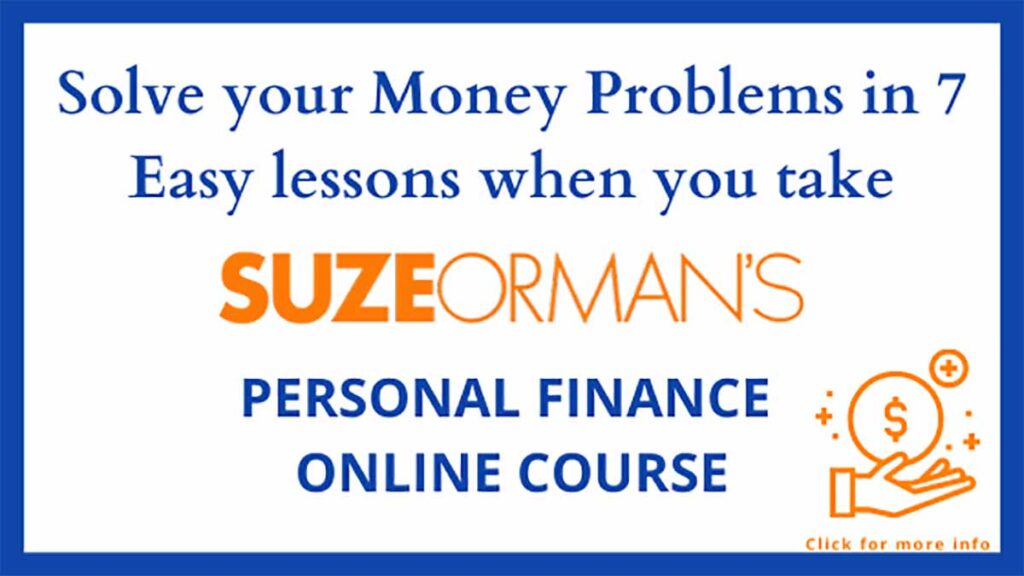 What is a personal finance course?
A personal finance course often consists of sections and lessons to help improve the way you spend your money. These courses are generally for people with any type of salary and will help them make build a better life. The objective of these different personal finance classes is not to make the student financially independent per se, but rather to help them prioritize where, when, and how they spend their money.
For many, the contents of a course may seem a bit obvious. But they are there to reinforce various ideas that the course teaches. And while you could certainly look up various tips and tricks to improve your finances, these personal finance classes are a more in-depth look into managing your money as well as personal experiences from various gurus and professionals.
What is taught in a personal finance class?
Personal finance classes often include a very detailed look into how to manage personal expenses and how to save money. Of course, these two are the bare minimum of every course. Other courses can also include various other things, such as how to invest, how to calculate your net worth, setting goals, and budgeting. All of these combine to make an effective learning experience that allows you to better navigate various financial obstacles.
If you're looking to get the knowledge you need for a better financial future but don't want to spend too much time on long courses, Acorn's Guide to Personal Finance is just the course for you. With the help of these personal finance classes, you will be able to learn various fundamentals without investing too much time.
Meet Your Instructor
Jennifer Barret is heading this course with her incredible knowledge and experience in finance. She is currently the editor in chief of Grow, a digital money magazine published by Acorns. Throughout her career, she has spent a lot of time reporting and writing about money, as she worked for the Wall Street Journal and CNBC as a finance journalist. And with her many years of experience throughout the financial journalism field, she brings her insight and experience into this personal finance course.
Course Curriculum
With the help of these personal finance classes, Jennifer Barret goes over all the basics in an astounding one-hour course. All of the videos do not go longer than a minute, and she manages to fill her videos till the absolute limit with information in an easy to understand manner. Of course, videos are not the only thing that you get with this course, as she offers over 20 different downloadable resources to help you learn better and faster.
Here are some of the things that you will learn throughout this course:
Setting goals
Calculating your net worth
Starting a successful side hustle
Basics of investing
Cutting expenses effectively
And much more
Summary
Time to complete: self-paced
Sections: 7
Course access: unlimited
Upon completion: certificate of completion
Instructor: Jennifer Barret
Course contents: videos and documents
Web browser-based: yes
Price: $19 (subject to change)
These courses are an incredible way for you to fill out the time and improve your finances considerably. The best part about some of the courses that we mentioned earlier is that they are very short, allowing you to learn essential life skills without spending too much of your day on it. In conclusion, take some time out this quarantine to learn some essential financial skills that are sure to help you live a better life.