Last updated on September 22nd, 2023.
Yoga is a transformative practice, and it becomes increasingly beneficial when you can fully immerse yourself in it. Yoga retreats are a great way to dedicate yourself to yoga, improving your knowledge and relaxing your mind. If you are interested in a yoga retreat, you may find yourself wondering which are the best ones in the USA.
All of these places have their own distinct characteristics, but they are similar in that they offer an immersive yoga experience in some of the most beautiful places in the United States. Keep reading to learn more about the features of each retreat and how you can decide which one is right for you.
What makes a great yoga retreat?
As more people get into yoga, yoga retreats are an increasingly popular way to participate in the practice beyond just taking classes. When you participate in a yoga retreat, this means that you are dedicating a certain number of days to yogic practice and wellness, which goes beyond a standard yoga class and truly makes it part of your life.
Despite this, not all yoga retreats are created equally. While all retreats will be different, a great yoga retreat should have the following aspects:
Experienced instructors. A knowledgeable yoga instructor will help you improve your practice and see the most benefits from your experience. Retreat instructors should have certifications and extensive experience with practicing yoga.

Peaceful location. Whether it is in a city or on a mountain, a good yoga retreat should at least be peaceful. Yoga harmonizes the body and mind, and this is impossible to do when you are in a noisy or unwelcoming environment. Many great yoga retreats also choose to integrate the natural world into the retreat, holding outdoor practices for yogis.

All-inclusivity. Having to cook your own food and drive back and forth can ruin the immersion of your yoga retreat. A great retreat should be all-inclusive, meaning you are getting everything you need from the location, such as meals and accommodation. This will give you more time and energy to dedicate to your practice.

A clear schedule. Great yoga retreats will be organized, with objectives in mind. Although there should always be some flexibility so you can learn organically, you will want to know what your days will look like on average.

A sense of community. At most yoga retreats, you will be interacting with other yogis and instructors. For this reason, a great yoga retreat should foster connections between people and build a sense of community. Yoga is an internal journey, but it is also extremely valuable when shared.
A yoga retreat that meets all of these criteria will be more successful than one that does not. Whether you are a beginner to practicing yoga or an expert, you can expect to find satisfaction and growth in a welcoming and organized retreat.
What happens at a typical yoga retreat?
Again, not all yoga retreats are the same, but they often rely on some of the same key pillars to guarantee their participants a fulfilling experience. If you have never been to a yoga retreat before, it is completely natural to wonder what your average day will look like.
Most yoga retreats include the following things:
Yoga practice. This seems obvious, but yoga retreats will of course have some hours dedicated to yoga each day. Depending on the retreat, these may be different styles of yoga or yoga with different aims and intentions.

Meditation. Yoga enriches the mind as well as the body, and most yoga retreats incorporate mindfulness and meditation on their schedule to encourage this growth.

Outdoor activity. If you are in a beautiful natural area, there may be some organized outdoor activity each day that allows you to connect with your surroundings and spend time in the great outdoors.

Meals. All-inclusive yoga retreats will feed you throughout the day. This usually means communal meals where people can sit together and talk about their experiences and lives.

Other excursions or features. Depending on the type of retreat and its location, you may have access to fun or relaxing experiences like surfing or a spa day. Additionally, you might have time to explore the local area.
Almost all yoga retreats follow a healthy schedule that encourages balance and growth. Yoga retreats will typically give you a sense beforehand of the activities you can expect to do during your time there.
The 10 Best Yoga Retreats in the US
Having gained insight into what a yoga retreat entails, your curiosity might now lead you to discover the premier options available within the USA. In the subsequent sections, we will dive into various retreats, exploring their distinctive attributes and offerings.
This stunning retreat led by the Esalen Institute in Big Sur, California offers immersive yogic practice on some of the most beautiful coastal land in the world. Their all-inclusive retreats happen year round for a variety of durations, and feature a schedule that prioritizes yoga, meditation, and spirituality.
They also focus on work-study and research programs, so if you find that your interest is piqued beyond a retreat, it could be a good option for you.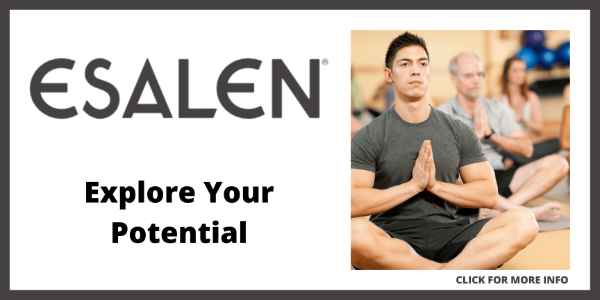 2. Garden of Dreams Wellness
Also in California, the Garden of Dreams Wellness organization will allow you to practice yoga and meditation in the breathtaking Yosemite valley. Meals are catered, and the experience also includes hiking in the national park and surrounding areas.
Guests will stay at a ranch with spa amenities and can enjoy a variety of schedules taking place year round.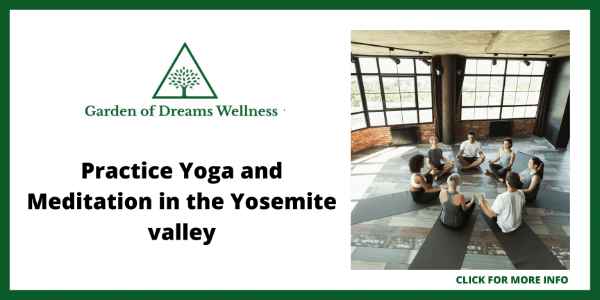 3. The White Lotus Foundation
If you have ever wanted to stay in a yurt and practice yoga, the White Lotus Foundation retreat could be the right fit for you. This Santa Barbara-based retreat will allow you to spend time in the great outdoors and practice yoga and meditation.
All meals are vegetarian, and they offer a variety of retreats starting at a short, 3-day option. Guests will also be able to enjoy other fun activities like hiking and swimming.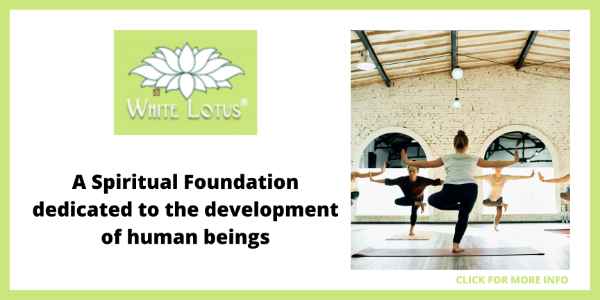 Moving to a more central part of the country, Big Sky Yoga Retreats offers yoga retreats in different places throughout spectacular Montana. They offer a week-long yoga retreat twelve times throughout the year and feature exciting sports like horseback riding and hiking.
Beyond this, these retreats are also renowned for their exceptional food and wine offerings.
For East Coasters, the Omega Institute is conveniently located in the Hudson Valley of New York. Lots of people go to this retreat to take a break from city living and take part in yoga workshops and wellness activities.
This retreat is appealing for those looking for a shorter option, as there are retreats starting at just two days in length.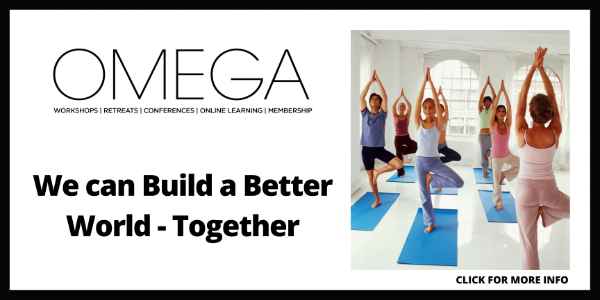 There is no greater place to connect with nature than the Hawaiian islands, and Lumeria Maui will offer you the chance to practice your yoga here. Located on the North Shore, guests will meditate and practice yoga in a remote natural space.
Lovers of sport and relaxation alike can take part in the following activities, too:
Swimming

Kayaking

Surfing

Spa treatments

Massages
For those looking for flexibility, they offer both all-inclusive options and retreats that only provide accommodation.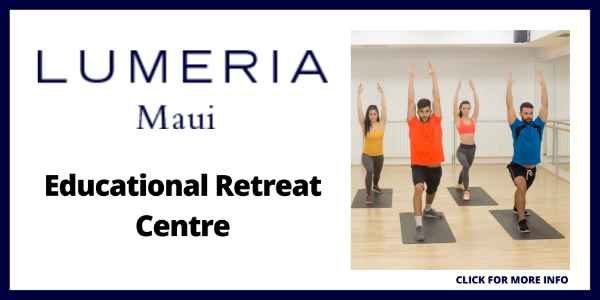 7. Shambhala Mountain Center
The Shambhala Mountain Center is located in the Rocky Mountains of Colorado, and offers a focus on traditional yogic philosophy along with meditation and outdoor activities.
Participants can have the opportunity to rent a dorm room if they wish to save money or stay in private suites. Either way, this is an all-inclusive experience with a variety of durations throughout the year.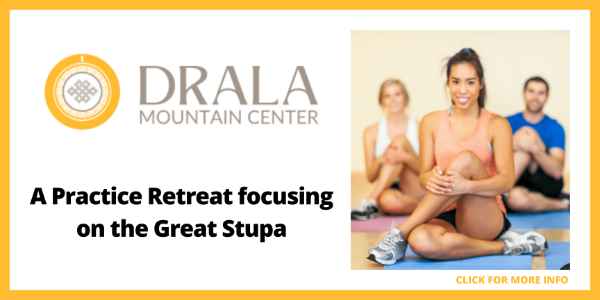 8. Santosha on the Kennebec
This coastal Maine retreat by Santosha offers 4-day programs that can start at any time of the week or year. Nestled near a small fishing village, participants can enjoy a rustic way of living and experience the great outdoors through a variety of warm- and cold-weather activities.
Participants also love this option because it offers independent time for self-guided reflection or exploration of the surrounding area.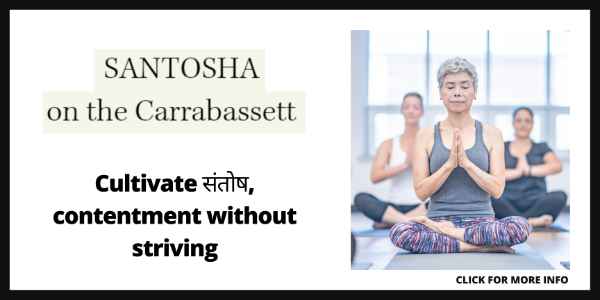 As the name suggests, this yoga retreat by Blisstopia will harmonize your mind and body and help you grow in your practice. Set in the deserts of Arizona, participants can expect a full schedule of yoga and meditation, as well as some more high-octane activities like HIIT classes.
Because of the emphasis Blisstopia places on connectivity to the natural world, participants in this retreat will be off the grid, making it an excellent choice for nature lovers or those looking to disconnect.
Retreats are typically five days and there are a variety of different lodging options to accommodate different budgets.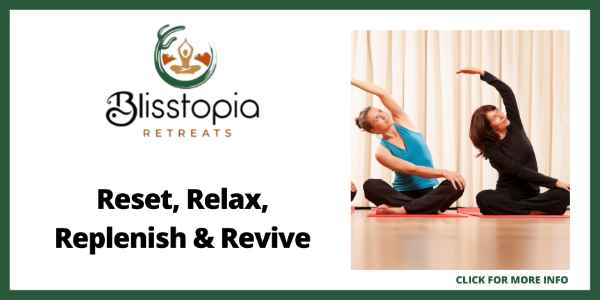 10. The Kripalu Center for Yoga and Health
For those looking for a retreat styled to their tastes, the Kripalu Center offers customizable retreats, as well as more traditional package deals. This renowned center focuses on health and wellness and truly cuts the frills, encouraging a minimalist environment with a focus on meditation and introspection.
Their beautiful location in Stockbridge, Massachusetts will allow yogis to take advantage of outdoor adventures, like hiking trails and lake activities, while focusing on growing a uniquely holistic mindset. They also offer training programs for those looking to become qualified in yoga and wellness. 
Programs are all-inclusive and offered throughout the year, with different options for budgetary needs. However, it is worth noting that there is a minimum stay of two days for any program.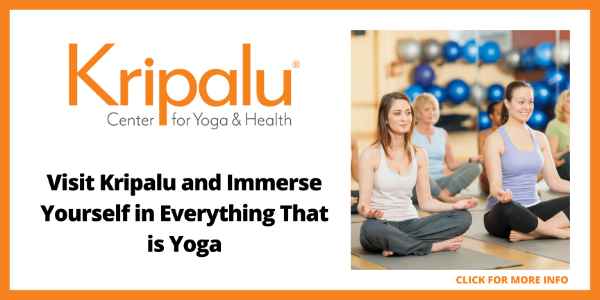 How much do yoga retreats typically cost?
Cost is an important factor for many in deciding if they can attend a yoga retreat, and which one. The cost of the yoga retreat can vary a lot, taking into account the following factors:
Length. Yoga retreats occur for a variety of lengths, and in general a week-long yoga retreat will be much more expensive than if you only go for a day or two.

Level of inclusivity. Most yoga retreats will be inclusive to an extent, but the more inclusive ones that offer services such as spa treatments or airport pickups will be more expensive than others.

Location. A retreat in an exotic or hard-to-access location will cost more. This is because of the cost of the property, but also because of the difficulty of bringing supplies in if it is in a remote location.

The instructors. A retreat with celebrity instructors or renowned people will be more expensive to attend as you are paying for their expertise.

Frills. Some yoga retreats are down-to-earth and less expensive, whereas others might include glamorous assets such as five-star meals or luxury accommodations. The luxuriousness of a retreat will go a long way in impacting its cost.

Time of year. Attending an Alaskan retreat during the touristy summer months may be more expensive than off-season.
There are a lot of different things that impact price, but in general yogis can expect to spend anywhere from a couple of hundred dollars to thousands of dollars for retreats.
Final Thoughts on the Best Yoga Retreats Are in the U.S.
The U.S. offers a diverse and enchanting array of yoga retreats that cater to every seeker's quest for tranquility, self-discovery, and holistic well-being. From the serene coastal havens to the serene mountain sanctuaries, these retreats provide a gateway to rejuvenation and self-care amidst the backdrop of the country's stunning landscapes.
Whether you're a seasoned yogi seeking to deepen your practice or a novice embarking on your first wellness journey, the U.S. holds a myriad of options that seamlessly blend the ancient wisdom of yoga with modern comforts. These retreats not only offer physical rejuvenation through yoga and meditation but also foster connections with like-minded individuals and provide moments of introspection in an atmosphere conducive to growth.
As you explore the possibilities offered by these top-tier yoga retreats, remember that each one holds the promise of transformative experiences that extend beyond physical postures. Whether in the lush forests, on the tranquil shores, or amidst the rugged mountains, these retreats beckon you to embark on a voyage of self-discovery, inner balance, and profound serenity. Embrace the path of wellness and embark on an unforgettable journey toward harmony and wholeness in the heart of the U.S.