Last updated on November 23rd, 2023.
When it comes to finding a yoga studio that offers a serene environment, skilled instructors, and a wide range of classes, Queens, New York, has an abundance of options. Whether you're a seasoned yogi or just starting your yoga journey, this borough has something for everyone. In this article, we will explore the five best yoga studios in Queens, providing you with detailed information on their offerings, ambiance, and what sets them apart. Get ready to embark on a blissful yoga experience!
The Yoga Room, established in 2003, initially opened its doors in Astoria, New York. Over time, the studio expanded into two larger spaces in Astoria and Long Island City, offering over 200 weekly classes. Additionally, sister studios called Workout Factory and PilatesWorks were introduced. However, the COVID-19 pandemic led to a year-long closure and the unfortunate permanent loss of two studios. Despite these challenges, The Yoga Room has reopened its Astoria location for in-person classes and now provides a diverse range of offerings including hot yoga, hot Pilates, Vinyasa flow, renatal yoga, restorative practices, and Barre Fit.
The instructors at The Yoga Room bring their own unique teaching styles, blending tradition and creativity to provide students with a wealth of knowledge and the ability to develop a practice tailored to their individual needs. Whether you're a beginner or an experienced practitioner, The Yoga Room offers a warm and welcoming environment to explore the potential of the body and find balance amidst the bustling city. The studio takes pride in its longstanding members who have been with them from the start, as well as the new practitioners who join each day. The Yoga Room invites you to become part of their community and looks forward to meeting you.
Body & Brain Centers have been dedicated to utilizing a distinctive system of mind-body exercises, empowering individuals like yourself to experience improved health, happiness, and inner peace. By combining meditation and exercise, their transformative Body & Brain practice revitalizes the brain, fostering a stronger mind-body connection and enhancing overall well-being. Their highly skilled instructors employ accessible yet potent techniques suitable for individuals of all ages and backgrounds, creating a welcoming environment for everyone to embark on their mind-body journey towards optimal health and contentment.
Radiant Lotus Yoga is dedicated to empowering individuals through the practice of yoga. Led by passionate instructors, this studio offers a unique blend of traditional and contemporary yoga styles. From dynamic Power Yoga to gentle Hatha Flow, their classes cater to all levels and interests. The studio's emphasis on mindfulness and self-care creates a nurturing space for personal growth and rejuvenation.
4. Blissful Being Yoga Studio
Blissful Being Yoga Studio embodies its name by providing a blissful sanctuary for yoga enthusiasts. Known for their skilled instructors and comprehensive class schedule, this studio offers a range of styles, including Iyengar, Bikram, and Hot Yoga. With state-of-the-art facilities and a focus on alignment and technique, Blissful Being Yoga Studio ensures a fulfilling experience for practitioners seeking physical and mental well-being.
Om Shanti Yoga Haven is a hidden gem in Queens, New York, offering a serene retreat from the bustling city. With a dedication to creating a sacred space, this studio offers a variety of classes, such as Gentle Flow, Meditation, and Prenatal Yoga. Om Shanti Yoga Haven stands out for its commitment to holistic healing, incorporating Ayurvedic principles into their practice. The experienced instructors and welcoming atmosphere make it a haven for those seeking balance and harmony.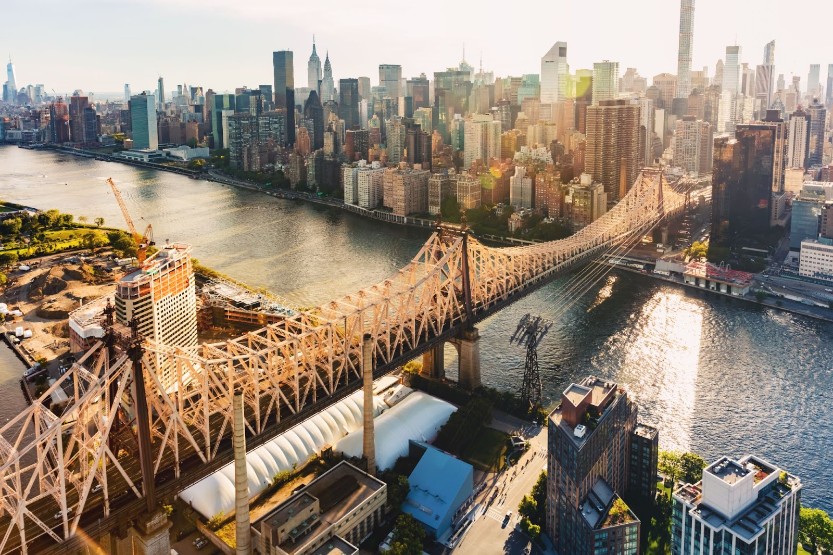 Background on Queens New York
Queens is one of the five boroughs of New York City, located on the western portion of Long Island. It is the largest borough in terms of area and the second-most populous, with a diverse population representing various cultures and ethnicities from around the world. Known as the "World's Borough," Queens offers a vibrant blend of cultures, cuisines, languages, and traditions.
Queens is home to diverse neighborhoods, each with its own distinct character. Astoria, known for its Greek heritage, offers a bustling arts scene and vibrant nightlife. Flushing, with its large Asian population, is renowned for its authentic Asian cuisine and bustling street markets. Jackson Heights is a multicultural hub, known for its South Asian, Latin American, and LGBTQ+ communities.
With its convenient transportation links and proximity to Manhattan, Queens has become a popular residential choice for many New Yorkers. It offers a mix of residential neighborhoods, commercial centers, and green spaces. The borough has a thriving economy, with diverse industries ranging from healthcare and education to technology and manufacturing.
From its cultural diversity to its vibrant neighborhoods and rich history, Queens stands as a testament to the melting pot that is New York City. It offers a unique blend of traditions, experiences, and opportunities, making it a dynamic and exciting place to live, work, and explore.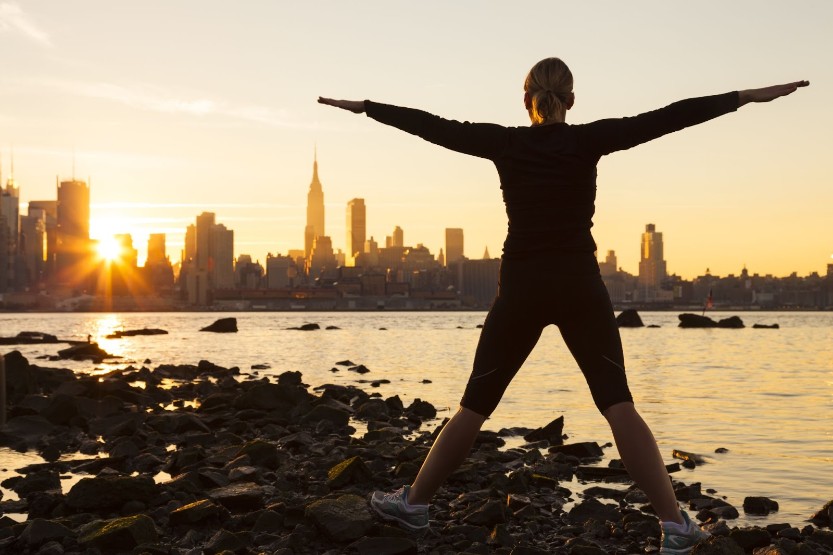 What are 3 reasons to practice yoga in Queens New York?
Diverse Yoga Community: Practicing yoga in Queens, New York offers the benefit of being part of a vibrant and diverse yoga community. Queens is known for its rich cultural heritage and its residents hail from various backgrounds and traditions. This diversity is reflected in the yoga studios and classes available, providing practitioners with the opportunity to explore different styles, lineages, and teaching methods. Engaging with a diverse community can broaden perspectives, foster cultural exchange, and create a welcoming and inclusive environment for practitioners of all backgrounds.

Accessible and Convenient Locations: Queens, as one of the five boroughs of New York City, provides convenient and accessible locations for yoga practice. Whether you reside in Astoria, Long Island City, or other neighborhoods within Queens, you'll find numerous yoga studios and wellness centers scattered throughout the borough. This means you can easily find a yoga class that suits your schedule and preferences without having to commute to Manhattan or other boroughs. The accessibility and convenience of locations in Queens make it easier to incorporate yoga into your daily routine, promoting consistency and regular practice.

Tranquil and Serene Environments: Despite being part of a bustling metropolis, Queens also offers pockets of tranquility and serene environments that are conducive to yoga practice. Parks like Flushing Meadows Corona Park, Astoria Park, and Forest Park provide natural settings where outdoor yoga classes and events are often held, allowing practitioners to connect with nature while engaging in their practice. Additionally, many yoga studios in Queens are designed with serene and calming atmospheres, providing an escape from the busy city life and creating a peaceful space for self-reflection, relaxation, and inner exploration. These tranquil environments can enhance the overall yoga experience, fostering a sense of peace and mindfulness during practice.
Practicing yoga in Queens, New York offers the benefits of a diverse yoga community, accessible locations, and tranquil environments, making it an ideal place to embark on your yoga journey and cultivate physical, mental, and spiritual well-being.
Concluding Thoughts on the Best Yoga Studios in Queens
If you're searching for the best yoga studios in Queens, New York, these five establishments are guaranteed to provide you with a fulfilling and transformative experience. Whether you're seeking physical strength, mental clarity, or spiritual growth, these studios offer a range of classes to suit your needs. Take the leap and embark on a yoga journey that will nurture your mind, body, and soul. Visit one of these top-rated studios and immerse yourself in the ancient practice of yoga, finding peace and tranquility amidst the vibrant energy of Queens. Or, if you want to explore New York's other boroughs be sure to check out the best yoga studios in NYC. Namaste!