Last updated on September 26th, 2023.
For centuries, people have been practicing yoga for its physical, mental, and spiritual benefits. Today, an estimated 300 million people around the world take to the yoga mat, and in the US alone, there are approximately 36 million yoga practitioners. Guiding these throngs of yogis on their wellness journeys are yoga teachers, and the best ones have certifications from yoga schools like Yoga International.
With over 300,000 members, Yoga International is a premier online yoga resource for practitioners of all skill levels. In particular, certifications from Yoga International, such as the ayurvedic yoga and restorative yoga teacher certifications, are game-changing ways to expand your career in yoga.
Whether you are a yoga teacher seeking to expand your class offerings or will be leading your own group of yogis for the first time, earning a certification from Yoga International is not only an effective way to grow your skill set, it can also boost your credibility and visibility as a teaching professional in the yogic arts. Here are 5 great certifications from Yoga International to expand your career.
What Is a Yoga Certification?
A yoga certification is an attestation or accreditation from a governing body, such as Yoga Alliance, for instance, that a particular school, program, course, or instructor meets specified standards for instruction, safety, integrity, accountability, equity, and transparency.
Put another way, a yoga certification serves as a seal of quality for the particular yoga curriculum that is being taught and it signifies that the recipient of that certification is competent to lead and instruct others in a teaching environment. The same can be said for teachers who are accredited RYTs (Registered Yoga Teachers) as this represents that they have:
Completed

minimum coursework (either 200 for an RYT 200 credential or 500 hours for an RYT 500 credential)

With the successful completion of additional requirements, an RYT can register as an E-RYT (

Experienced Registered Yoga Teacher

) and become qualified to teach Continuing Education courses and lead training for RYT candidates

Are satisfying

continuing education requirements

on an ongoing basis (more on this later)
In terms of credibility and trustworthiness, a yoga certification can go a long way toward demonstrating that you are duly qualified to teach a particular yoga discipline while expanding your career opportunities.
Do Yoga International courses count for Yoga continuing education?
Like many other professions, such as medicine, accounting, and law, certified yoga teachers are required to adhere to continuing education requirements in order to maintain their accredited status. For example, RYTs and E-RYTs who are registered with Yoga Alliance must comply with the following continuing education requirements every three years from the date of their original registration:
75 total hours

of continuing education (CE) credits must be completed during each 3-year cycle

Of the 75-hour total,

45 hours must correspond to teaching yoga

Of the remaining 30 hours, a maximum of

20 hours may be allocated to non-contact hours

and a minimum of

10 hours must be contact hours
In addition to providing various certifications for different yoga programs, Yoga International's courses also provide CE credits to RYTs that need them to comply with their continuing education requirements. For instance, their ParaYoga Nidra class qualifies for 10 continuing education hours with Yoga Alliance.  YI has some many courses like this as well as an annual membership.  There are plenty of options to choose from.
5 Great Certifications From Yoga International To Expand Your Career
With over 1,000 offerings in its vast catalog of classes and courses, Yoga International is an invaluable resource for any yogis looking to enhance their skill sets. But if you are a yoga teacher, earning a certification from this respected site is a great way to expand your career and these 5 courses are the best place to get started.
1. iRest Yoga Nidra Meditation
This innovative course is a modern take on the ancient art of meditation. Yoga International's iRest Yoga Nidra Meditation program meshes traditional meditative principles with fresh, new ideas to provide 30 hours of instruction for yoga teachers and alternative medicine professionals to integrate into their teaching materials.
Upon successful completion of this program, you can expect to receive the following credentials:
Eligibility to identify themselves as having "

iRest L1 Teacher

" status

Recognition on the

iRest official website

as a "Level 1 iRest Teacher"

Inclusion in the official

iRest provider directory
If you are seeking to grow your meditative practice, having an iRest teacher certification is a great way to add an exciting new dimension to traditional techniques.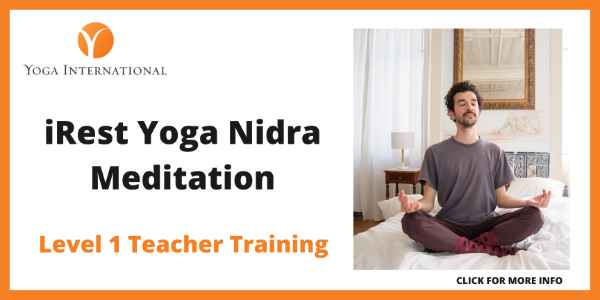 2. Myofascial Release Training
Particularly as techniques become more advanced and poses more physically demanding, a deep understanding of connective tissue and the important role they play in injury prevention is vital to achieving complete mastery of the yogic arts.
Myofascial Release Training is a 55-hour course that, upon completion, will award you Yoga International's certificate of completion as well as Yoga Medicine's certification (you will need to pass their online quiz first). In addition, this program can also be used toward Yoga Medicine's 500-hour and 1000-hour teacher training requirements.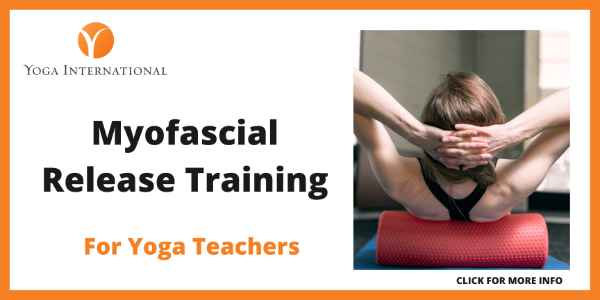 3. Restorative Teacher Training
While trendy forms of yoga like Bikram and Vinyasa may pack studios full of eager students, the value of a discipline like restorative yoga cannot be underestimated. Particularly for people who are recovering from injury or have physical limitations, mastering the fundamentals of restorative yoga through Yoga International's 6-hour course can greatly expand the scope of your yoga practice.
Upon completion of this course, you will receive a digital certificate and six CE credits can be applied toward your continuing education requirements.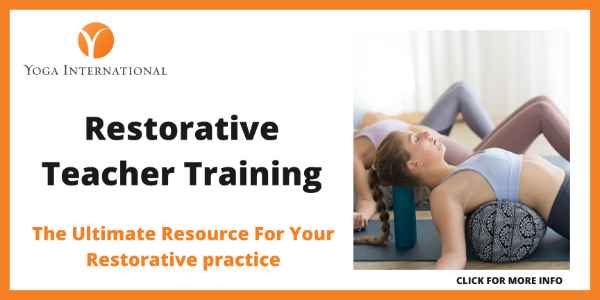 4. Ayurvedic Yoga Specialist Training
With 120 hours of instruction, Yoga International's Ayurvedic Yoga Specialist Training provides comprehensive instruction in the ancient art of Ayurveda, widely viewed as a perfect complementary practice to yoga. Students enrolled in this intensive course can expect in-depth training in:
Key principles of leading an

ayurvedic lifestyle

The role of

asanas (poses)

and

pranayama (breathing)

in Ayurveda

Ayurvedic dietary

concepts and recipes
Once you complete this course, you will earn a credential as a Certified Ayurvedic Yoga Specialist and recognition from the National Ayurvedic Medical Association (NAMA) as a qualified instructor in the ayurvedic arts.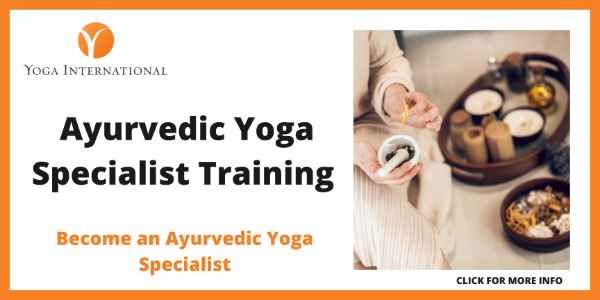 5. Awaken the Teacher Within
Yoga International's Awaken the Teacher Within is a comprehensive program that trains students in the Mazé Method of yoga instruction. This unique yogic discipline combines elements of Vinyasa yoga with targeted sequencing and meticulous attention to proper body alignment. 
With over 235 hours of video lessons, this course is ideal if you want to take your passion for yoga to the next level and transform it into a career by leading others on their yogic journeys.
Upon completion of this challenging but potentially life-changing program, you can expect to earn a certificate of completion from Yoga International and become eligible to register with Yoga Alliance for its 200-hour teaching credential.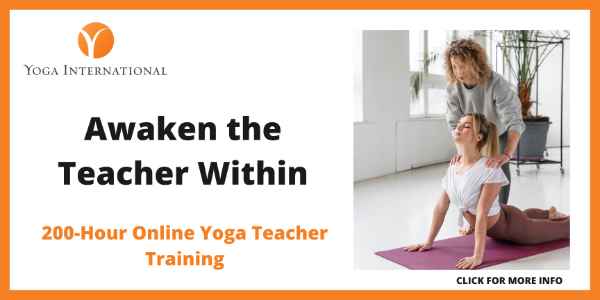 With millions of practitioners in the US and worldwide, yoga is a global phenomenon that has never been more popular. Yoga instructors play a vital role in assisting these enthusiasts on their yogic journey, and with a certification from Yoga International in any number of yoga specializations, you can greatly further your yoga career.