Last updated on September 19th, 2023.
MasterClass is an online educational site that offers classes on different subjects on a subscription basis. MasterClass is set apart from all other online learning platforms because you learn creative courses taught by celebrities who excelled in those fields. They differ from the rest of the courses online, where you learn from a teacher rather than someone who's had years of experience working in what they're teaching.
5 Fun and Creative Classes MasterClass Offers
The lessons in MasterClass are thought-provoking, and the video quality is very high. Watching a class from their website will make you glued to your device all day, wondering how captivating it is. Additionally, it is impressive when you learn from masters in the fields they are teaching.
MasterClass is excellent for creatives looking to learn and also get inspired by their icons. During the course, you will get video lessons, feedback, and a course workbook. The videos are highly engaging and will make you understand more, and the workbooks will help you reflect on what you've learned.
What Types of Classes Does MasterClass Offer?
MasterClass, unlike other online courses, focuses on the fun part of learning. You won't get a certificate, but you'll develop skills and techniques that only people who are masters in your industry can offer. Not all of us can afford to pay Ramsey to learn the art of cooking a perfect-classy meal, but taking a MasterClass is cheaper, and you can learn from other professionals too.
MasterClass offers classes about cooking, singing, writing, sports, acting, photography, gardening, business, politics, among other fun classes.
The courses in MasterClass generally last between two to five hours. All the lessons come with an instructional video that can last for at most ten minutes. The other activities like a class workbook, assignments, and activities are included in each topic covered.
5 Fun and Creative Classes MasterClass Offers
You can choose many classes when it comes to MasterClass, and here are some of the classes that I think would be the most fun.
1. Ron Finley Teaches Gardening
Ron Finley is a self-proclaimed gangster gardener. In his course, he teaches you how to use regular items in the house for gardening. Finley is famous for appearing in TED talks discussing guerilla gardening.
His type of gardening is modern, allowing you to grow and keep alive beautiful plants that could help lower your grocery bill and make your space look prettier. Finley takes you through items in your house that you probably don't use anymore and explains how you can turn it into a planter. He also advises on what containers and materials you should avoid when planting edible food.
Finley is passionate about gardening, and he is the one who fought for people to grow food in their curbs in Los Angeles.
With Ron's class, you will grow any plants at home and consume them. Additionally, his teaching style is laid back and easy to follow, and he doesn't drag. He will explain a concept fast and clearly, leaving you without any questions.
What the course covers
How to create fertile soil for your plants– In this course, you will learn how to turn the sterile part of your garden into a bush of herbs and vegetables. To turn this soil into fertile ground, he walks you through various methods to decompose and mix your soil. You will learn how to decompose and multiples methods to help your compost take less time to decompose completely.
How to grow and keep plants healthy– Ron Finley teaches you how to grow vegetables and plants using other plants rather than buying a plant. You'll learn how to regrow and check the climate in your area. All this will help you know what plants to grow and how to take care of them. Additionally, he teaches about pruning, deadheading, and the correct way to water your plants.
Different tools and how to create planters– Ron Finley turns just about anything into a planter. He teaches you in this course how to use various tools to turn regular items like old shoes or drawers into a planter. He also takes you through different tools that you might need when gardening and how to use them.
In his final classes, he explains what encouraged him to pursue his gardening passion and how it can help everyone eat healthier, avoid fast foods and revolutionize our view on health. If you're enthusiastic about gardening, this is the course you should pursue.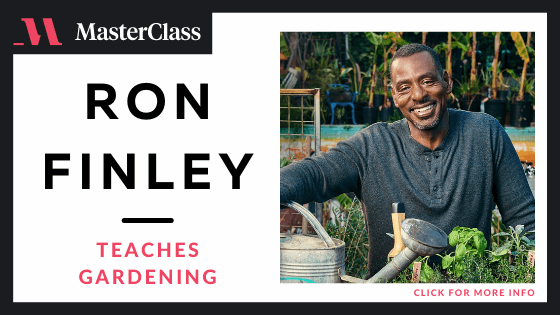 2. Lynnette Marrero and Ryan Chetiyawardana Teach Mixology
Everyone aspires to be the light of the party by making bomb cocktails for everyone. But this isn't something we all get to learn, not unless you become a bartender. This course by Lynnette Marrero and Ryan Chetiyawardana will teach you how to mix all types of drinks and make them delicious and colorful.
They will teach you how to make a drink that matches your palette and how different flavors go hand in hand. You will also learn how to make syrups, how different types of glasses impact your drink, and how to mix the sweet and sour flavors.
Anyone can grab a book full of cocktail recipes and make recipes, but this class explicitly teaches more about the "why" of creating recipes. You will know why different recipes are designed the way they are.
The course will teach you about the man ingredients you may need to set up your home bar and multi-functional components. All these will help you create cocktails at your home. The course will also offer you a coursebook with cocktail recipes.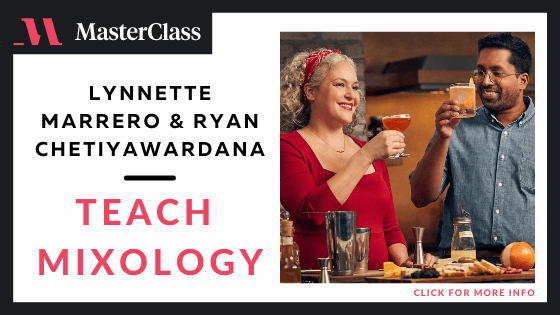 3. Tan France Teaches Style For Everyone
Who doesn't want to have a personal style and look fabulous in it? Tate France is the best person to learn from someone since his style is impressive and shows personality. Tate France teaches the class to help anyone, no matter the size, religion, and background.
His classes enlighten you to discover your style as he describes how having a style you're comfortable with can help you have more self-esteem and reflect on other aspects of your life.
Tate France also shows you items that everyone needs in their wardrobe that can turn your style to be iconic. These items don't matter whether you're male, female, or non-binary. He also demonstrates how you can style them to fit different events throughout your day. By learning from Tate France, you'll realize that you don't need hundreds of clothes to have a good style. Only a few essential items combined differently could make you look and feel amazing.
You will also learn how to mix and match different color patterns to achieve a good look—additionally, learning what color goes with the other and which ones don't look good together.
Tate is passionate about fashion and style, and you can see this from the beginning of his class to the end. He also uses relatable models in his class to visualize how to embody a style. If you need to discover your style and embrace it, this course by Tate France is the closest you'll ever come to learn from a real-life fashionista trusted by hundreds of people whose styles he helped achieve.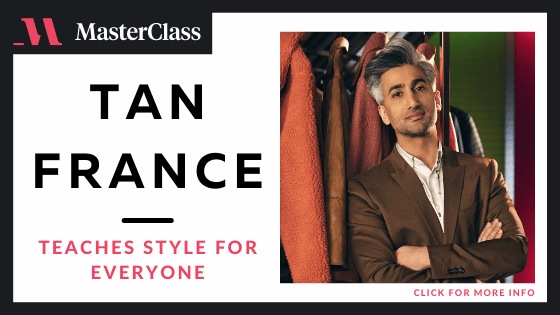 4. Apollonia Poilane Teaches Breadmaking
Since quarantine became a typical situation, we all decided that being home chefs was the way to go. This course by Apollonia Poilane will teach you how to make good bread at home. The most fun thing about her classes is they're suitable for home cooking. You don't need particular types of equipment or ovens to make bread.
For a beginner who knows nothing about breadmaking or sourdough, this is the course you need to pursue. She shows you common mistakes one can make during breadmaking, offers you an example of the results of such a mistake, and explains how to avoid it. This demonstration would benefit a beginner as it shows you where you went wrong to prevent it next time.
In this course, she also shares a vegan bread that took her ten years to develop. She also explains the science behind every one of her ingredients and why they work the way they do.
Since she expounds on every ingredient and how it works to make the bread as perfect as it is, it makes it easy for anyone to play around with these ingredients at home and come up with a workable recipe.
Since you'll probably have loads of bread from her classes, she shows you how bread is more than just a pastry. She explains and shows you how to use bread as an ingredient when cooking. Apollonia shows you how to use every type of bread despite its condition to prevent wastage. Her recipes for using bread as an ingredient aren't tight and leave space for you to experiment with quantities and flavors.
Her teaching is clear and capturing. You won't be left wondering what she means or what you should do. Breadmaking is an art that very few have adapted and excelled at it. Getting to learn from someone whose generation comes from breadmakers is a delight and a rare opportunity not many will get.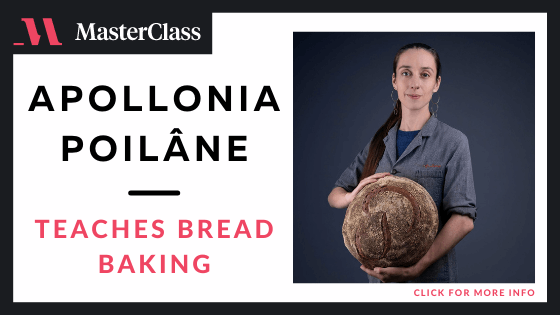 5. Christina Aguilera Teaches Singing
If you're an up-and-coming musician, you might be looking for a worthy course that will teach you how to utilize your voice better. The best lessons come from a singer who has been making hits and performing for over thirty years.
This course will primarily be very beneficial to pop and rock music enthusiasts. In her course, she teaches you how to warm and get ready to sing, when to warm up, and her warming up techniques. Additionally, she explains why warming up is essential.
Christina Aguilera also shares secrets to how she maintains her throat lubed. Such secrets are ones you couldn't get anywhere apart from an artist who has done it herself for years. Additionally, she shares secrets on how to increase your vocal range.
Christina also demonstrates examples using her songs to hit specific vocal cords and how they changed the song. She also illustrates how different instruments can be helpful to your music and change the song.
Christina's classes are in-depth and could take up to six weeks. But, they're self-paced, and you can learn for as long as you need to master some of the skills she shares.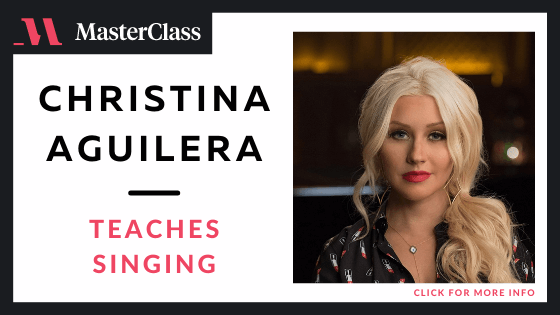 How Does MasterClass Membership Work?
MasterClass allows you to pay an all-access fee of $180. Paying this fee means that you'll access all the courses on their site for a whole year. The advantage of this membership is you can have all the courses available rather than paying for a course at a time which can be very expensive.
The platform has hundreds of courses that you can access at your pleasure throughout the year. Here is a list of best masterclass classes you will have access to! There is no way you can go unsatisfied with so many courses available. You will also get wisdom from renowned icons. It is a trivial price to pay for what you'll get in return.
There are many classes you can take advantage of if you pay for your MasterClass membership. Having a membership will be your opportunity to get encouragement from successful people and advice on how to improve your skills.