Last updated on September 22nd, 2023.
The cultural significance of massage therapy unveils a fascinating tapestry of practices, beliefs, and customs from across the globe. This ancient healing art has left its indelible mark on diverse societies, shaping their approach to health, well-being, and interpersonal connections. From the Ayurvedic massages of India, rooted in the balance of life forces, to the Japanese shiatsu emphasizing energy flow, and the Swedish massage focused on relaxation, each culture has woven its unique philosophy and techniques into the fabric of massage therapy.
Massage therapy serves as not just a physical remedy, but also a reflection of cultural values and societal roles. It is an integral part of rituals, celebrations, and communal gatherings, reinforcing bonds between individuals and fostering a sense of community. In some cultures, massage is associated with spiritual practices, invoking sacred elements to promote healing and balance. By exploring the cultural significance of massage therapy, we gain profound insights into the human experience, the interconnectedness of civilizations, and the enduring quest for holistic well-being that transcends time and borders.
Ritualistic and Spiritual Aspects
Throughout history, massage has held not only physical and therapeutic significance but also spiritual and ritualistic meaning in various cultures. The ritualistic and spiritual aspects of massage encompass beliefs, practices, and customs that go beyond the physical benefits of touch. 
Sacred healing tradition.

In many cultures, massage has been deeply intertwined with spiritual and religious beliefs. Massage rituals were often performed by specialized individuals, such as shamans, priests, or healers, who were believed to possess spiritual powers and connections. These rituals aimed to restore balance and harmony within the individual and the community, addressing physical, emotional, and spiritual imbalances.

Energetic and spiritual alignment. The ritualistic approach to massage recognizes the existence of energy systems or life forces within the body. Techniques such as acupressure, energy meridian work, or chakra balancing are employed to stimulate the flow of energy and restore spiritual equilibrium. Practitioners may invoke prayers, mantras, or intentions during the massage to enhance the spiritual connection and healing process.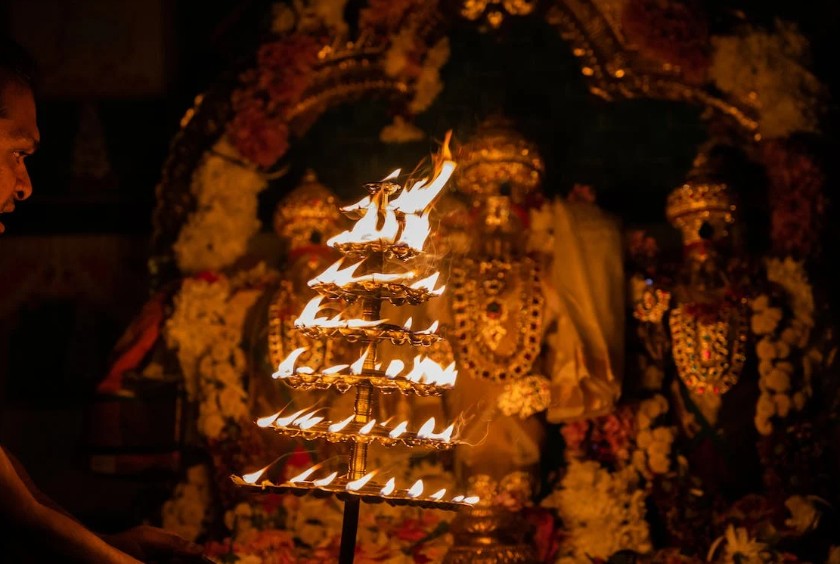 Symbolic elements and objects.

Ritualistic massage often incorporates symbolic elements and objects to enhance its spiritual significance. Sacred herbs, oils, or incense may be used to cleanse the space, purify the client, or create a sacred atmosphere. Ritual tools, such as feathers, crystals, or singing bowls, may be employed to invoke specific energies or vibrations during the massage.

Intentional and mindful presence.

Ritualistic and spiritual massage emphasizes the importance of being present and mindful during the treatment. Practitioners cultivate a heightened state of awareness, focusing on the needs of the client and creating a safe and sacred space. The intention behind the massage is imbued with spiritual significance, promoting healing, transformation, or spiritual growth.

Connection to nature and the divine.

Many spiritual massage traditions draw inspiration from the natural world and its connection to the divine. Elements such as earth, water, air, and fire may be invoked symbolically or through the use of natural materials during the massage. Clients are encouraged to connect with their own inner nature and the universal energies present in the environment.

Ritualistic cleansing and purification.

Pre- and post-massage rituals involving cleansing and purification may be performed in certain spiritual practices. These rituals aim to clear negative energies, release emotional blockages, or prepare the body and mind for spiritual healing. Practices like smudging with herbs, ritual bathing, or energetic clearing techniques may be employed as part of the massage experience.
The ritualistic and spiritual aspects of massage provide a deeper and more holistic understanding of its practice. These elements acknowledge the interconnectedness of the physical, emotional, and spiritual aspects of a person's well-being. By incorporating rituals, symbolism, intention, and a mindful presence, massage can become a sacred and transformative experience that goes beyond mere physical touch, facilitating spiritual growth, and promoting a sense of wholeness.
Massage in Traditional Medicine
Massage has played a significant role in traditional medicine systems around the world. In traditional medical practices, massage is viewed as a therapeutic modality that supports the body's natural healing processes and promotes overall well-being. 
Traditional Chinese medicine. Massage is an integral part of TCM, known as Tui Na, which dates back thousands of years. Tui Na involves various techniques such as kneading, pressing, and stretching to stimulate energy flow, balance Yin and Yang, and harmonize the body. Tui Na is used to treat a wide range of conditions, including musculoskeletal disorders, digestive issues, and emotional imbalances.
Ayurveda.

In

Ayurvedic

medicine, massage is known as Abhyanga and is considered an essential part of maintaining health and preventing disease. Abhyanga involves the application of warm oils and rhythmic strokes to balance the doshas (Vata, Pitta, and Kapha) and promote detoxification, relaxation, and rejuvenation. Ayurvedic massage is believed to improve circulation, enhance the immune system, relieve stress, and promote overall well-being.
Traditional Thai medicine.

Traditional Thai Massage, also known as Nuad Bo-Rarn, is an ancient healing practice that combines acupressure,

yoga-like stretches

, and energy line work. It is based on the concept of energy flow through the Sen lines in the body. Thai massage aims to release blockages, improve flexibility, relieve muscle tension, and restore balance in the body and mind.

Indigenous healing traditions.

Many indigenous cultures have their own unique forms of healing massage. These practices often incorporate spiritual elements, rituals, and the use of natural materials, such as herbs or plant oils. Indigenous massage aims to restore harmony, balance energy, and address physical, emotional, and spiritual imbalances.

Unani medicine.

Originating from ancient Greece and popular in the Middle East and South Asia, Unani medicine includes massage as part of its therapeutic approach. Massage techniques like Dalk and Raqqa are used in Unani medicine to promote blood circulation, relax muscles, and relieve pain. Unani massage is often combined with herbal remedies and dietary interventions for comprehensive healing.

Indigenous traditional medicine.

Various indigenous cultures around the world, including Native American, Polynesian, and African traditions, incorporate massage into their healing practices. These practices often involve unique massage techniques, including the use of specific oils, stones, or spiritual rituals. Indigenous massage is connected to the cultural and spiritual beliefs of these communities, aiming to restore harmony and connection with nature.
Massage in traditional medicine systems is based on a holistic understanding of the body, mind, and spirit. It is used to promote balance, stimulate energy flow, release blockages, and support the body's innate healing abilities. By incorporating massage into their therapeutic approaches, traditional medicine practitioners aim to address the root causes of illness, restore harmony, and optimize overall health and well-being.
Massage in Sports and Performance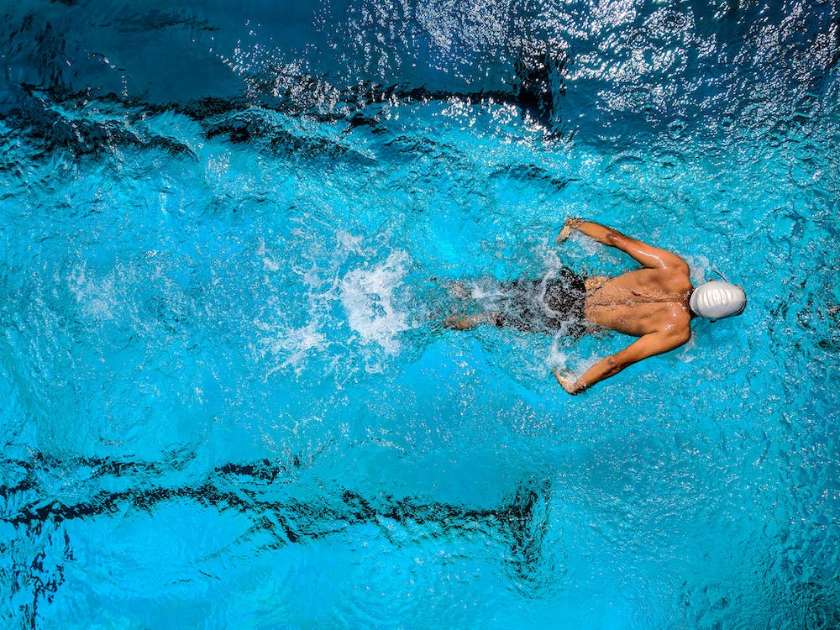 Massage therapy plays a crucial role in sports and performance enhancement, helping athletes and individuals involved in physical activities optimize their performance, prevent injuries, and promote recovery. Here are key points about the use of massage in sports and performance:
Pre-Event preparation.

Massage therapy is often utilized before sporting events or performances to prepare the body for optimal performance. Techniques such as brisk compression, stretching, and joint mobilization are applied to increase blood circulation, warm up muscles, and improve flexibility. Pre-event massage aims to enhance range of motion, activate muscles, and mentally focus the individual on their upcoming performance.

Injury prevention and rehabilitation.

Deep tissue massage,

myofascial release, and trigger point therapy are employed to address muscle imbalances, reduce tension, and improve tissue flexibility. Regular massage sessions help identify and address potential areas of concern, preventing overuse injuries and promoting optimal musculoskeletal function.
Performance enhancement.

Sports massage can help athletes prepare for intense training sessions and competitions. Massage aids in reducing muscle fatigue, improving circulation, and enhancing the removal of metabolic waste products from the tissues, resulting in improved performance.

Post-Event recovery.

Techniques like effleurage, petrissage, and lymphatic drainage are applied to reduce muscle soreness, alleviate inflammation, and promote tissue repair. Post-event massage helps to expedite the removal of metabolic waste products, reduce muscle tension, and restore normal muscle function.

Rehabilitation and injury management.

Cross-fiber friction, gentle stretching, and scar tissue mobilization aid in breaking down adhesions, improving range of motion, and promoting tissue healing. Massage also helps manage pain, reduce swelling, and improve circulation to facilitate the recovery process.

Maintenance and performance optimization.

Regular massage sessions are utilized by athletes and active individuals as part of their ongoing training and performance optimization. Massage assists in maintaining muscle health, preventing imbalances, and enhancing overall physical well-being. It promotes relaxation, stress reduction, and mental focus, which are essential for athletes and performers to achieve peak performance.
Massage therapy in sports and performance is tailored to meet the specific needs and goals of athletes and active individuals. By employing various techniques and modalities, massage therapists aim to enhance performance, prevent injuries, facilitate recovery, and promote overall physical and mental well-being in the context of sports and performance activities.
Massage in Mental and Emotional Well-being
Massage therapy has proven to be beneficial in promoting mental and emotional well-being. Beyond its physical effects, massage can have a profound impact on reducing stress, relieving anxiety, improving mood, and enhancing overall mental health. Here are key points about the use of massage in mental and emotional well-being:
Stress Reduction. The gentle, rhythmic strokes and comforting touch of massage activate the body's relaxation response, reducing stress hormones such as cortisol and promoting a sense of calm. Regular massage sessions can help manage chronic stress, improve sleep quality, and enhance overall resilience to stressors.

Anxiety and Depression Relief.

Through the release of endorphins and the reduction of stress hormones, massage promotes a sense of well-being and relaxation. Studies have shown that massage therapy can reduce anxiety levels, improve mood, and alleviate symptoms of depression.



Emotional Release and Body-Mind Connection.

The physical touch and nurturing environment of a massage session can create a safe space for individuals to relax and let go of emotional stressors. Massage also helps foster a deeper connection between the body and mind, promoting self-awareness and emotional balance.



Mindfulness and Present Moment Awareness.

By focusing on the sensations and experiences of the body during the massage, individuals can cultivate a greater sense of mindfulness and present moment awareness. This can help reduce rumination, improve cognitive functioning, and promote a more positive outlook on life.



Self-Care and Self-Nurturing.

Taking the time to prioritize self-care through massage sends a message to oneself about the importance of well-being and self-worth. This can have a positive impact on self-esteem, self-compassion, and overall emotional well-being.



Body Image and Body Acceptance.

The nurturing touch and positive regard from the massage therapist can help individuals develop a greater appreciation for their bodies. By experiencing a non-judgmental and accepting environment during the massage, individuals can foster a more positive relationship with their bodies.



Trauma-Informed Care.

Massage therapists trained in trauma-informed care can provide a safe and supportive environment for individuals who have experienced trauma. By using trauma-sensitive techniques and respecting boundaries, massage therapy can help individuals gradually reconnect with their bodies and promote healing.
Massage therapy is a valuable tool in promoting mental and emotional well-being. Its ability to reduce stress, alleviate anxiety and depression, foster emotional release, enhance body-mind connection, and support self-care contributes to a holistic approach to mental health. Integrating massage into one's wellness routine can provide significant benefits for overall mental and emotional well-being.
Understanding Cultural Significance of Massage Therapy
Massage therapy has spanned across civilizations and epochs, reflecting the universal human need for healing touch and relaxation. From ancient times, where it was revered as a sacred practice to classical civilizations that recognized its holistic benefits, massage has consistently been woven into the fabric of diverse cultures. Its evolution through modern times, with standardization, research, and integration into mainstream healthcare, further underscores its importance in addressing physical, mental, and spiritual well-being.
The practice of massage therapy not only promotes physical health but also reflects cultural beliefs, values, and traditions. It has been a means of communication, expression, and connection within communities, emphasizing the profound role of human touch in fostering empathy and healing. Whether it's the Ayurvedic massage of India, the Thai massage of Thailand, or the Swedish massage of the West, each culture's unique approach to massage embodies a wealth of knowledge and understanding of the body-mind connection.
Today, as we continue to embrace and appreciate the cultural significance of massage therapy, we honor the wisdom of our ancestors while embracing its versatility and adaptability in modern society. Massage therapy serves as a bridge between past and present, connecting us to our shared human heritage and reminding us of the power of touch as a transformative and healing force. Its enduring presence throughout history reaffirms its timelessness and its crucial role in promoting wellness, harmony, and connection across cultures and generations.