Last updated on September 23rd, 2023.
You can acquire an early childhood education certificate by becoming an online student in an accredited college in this field. Early childhood educators help youngsters to learn and develop.
The best early childhood education certificate programs offer a comprehensive student plan and cover many areas. It would be best to determine the focus of your study. The school that provides quality education for the job you are interested in is the right school for you.
When you earn a certification in early childhood education, you can be anything from a pre-school or kindergarten teacher to a full-time nanny. Take a look at the data below to find out the five best online Certification programs for the instruction of young children ages below eight years. 
What is Early Childhood Education?
Early childhood schooling is the time of learning that occurs with children from onset to eight years old. There are many types of early education programs. These include the following:
State-funded
Federal funded
Privately funded
When you are earning a certificate in an early childhood education program, you have some options for what you will apply it to. For example, you can teach or manage a daycare center. Another option is that you can be an at-home caretaker for children.
When working in this field, you will be responsible for helping children develop cognitively and emotionally. If you have visions of becoming a teacher or want to work with kids, obtaining an early childhood education certificate is for you.
What Can You Do With an Early Childhood Education Certificate?
You can do many things with an early childhood education certificate. It is contingent on the kind of atmosphere you want to work in and the type of job you want.
Some of the different paths you can choose for a career in early childhood education include the following:
Pre-school teachers help youngsters understand basic concepts. They allow interaction with other children and getting ready for kindergarten
Kindergarten teachers integrate children into a learning environment and prepare them for first grade. They also work closely with parents to monitor progress and guide children.
Caretakers or nannies take care of children while their parents are not with them. They help with cooking, cleaning, and bath time.
Childcare center directors supervise childcare workers and pre-school teachers. They hire and train people to work with children
School counselors guide children in elementary schools. They diagnose learning disabilities and work with students to help get them acclimated to the school system.
Special education teachers assist grade school students with special learning needs. They serve as both educators and advocate for these students.
Being an early childhood educator is an essential job. You will be helping to mold the minds of youngsters who will count on you for your leadership and support.
What Are the 5 Best Online Early Childhood Education Certificate Programs?
The finest early childhood education online certification packages will afford you choices regarding the job you wish to pursue and how far you want to go in your teaching. You will also want to consider how well the particular school you choose is rated.
The following includes the 5 Best Early Childhood Education Certificate Programs:
1. Wiregrass Georgia Technical College
This college offers a good selection of online courses. You can earn a degree online through associate schools. Currently, this college offers three different certificate programs in childhood education. These include the following:
Child Development Specialist
Early Childhood Curriculum Administration
Early Childhood Education Precertification
All certificates require test scores from within the last 60 months. These certificate programs have the lowest net cost of all the programs assessed.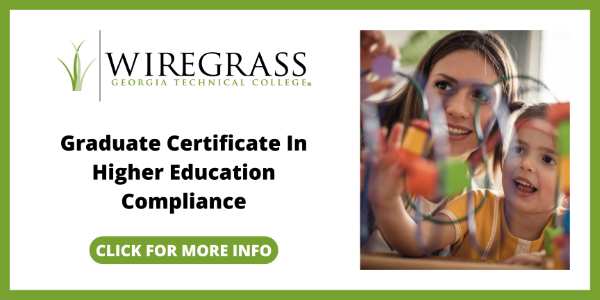 2. Stanley Community College
This college offers a wide range of the following:
Degrees
Diplomas
Certificates
General education
Occupational training
Literacy training opportunities
There are many different degrees and certificates offered online from this school. The first-year retention and graduation rates are also higher than in most schools. The three early childhood education certificates provided by this school online include the following:
Early Childhood Education
ECE Administration Advanced
ECE Infant/Toddler
Students can participate in a certificate program and then earn an undergraduate degree. The undergraduate degrees include the following:
Human development
Early childhood education
Child/Family Development
With all three certificates, you will need 18 credit hours for achievement. You have the option of diploma or associate degree programs.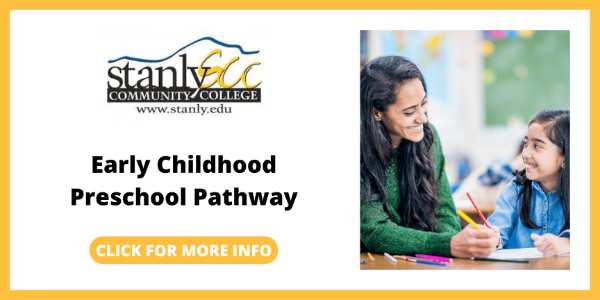 3. Eastern Wyoming College
The college itself is an excellent choice for those students who require more learning support. It is a small college that can offer one-on-one instruction from the teacher. The online course for early education certificate in child development.
It is a 24-credit course that can be completed in two semesters. It is the most comprehensive learning program out of all the ones on this list.
You can continue the course with 90 hours of classroom experience to earn Child Development Associate. The CDA is a highly regarded designation for childcare workers.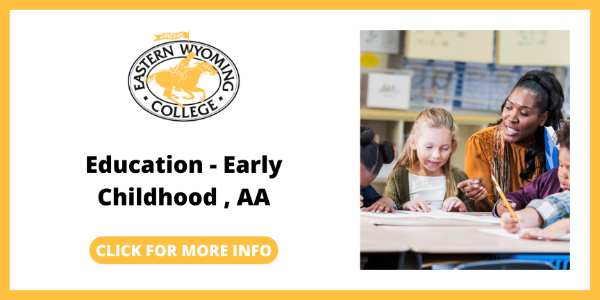 4. Northeast Wisconsin Technical College
This college offers several online classes and degree programs. It currently offers the following certificate programs for early education include the following:
Inclusion
Autism
Licensing Basics for Children 0 – 2 and 3 – 5
Infant/Toddler Care
Pre-school
The certificate programs vary from 9 to 18 credit hours. They help students get ready for taking a job in childcare.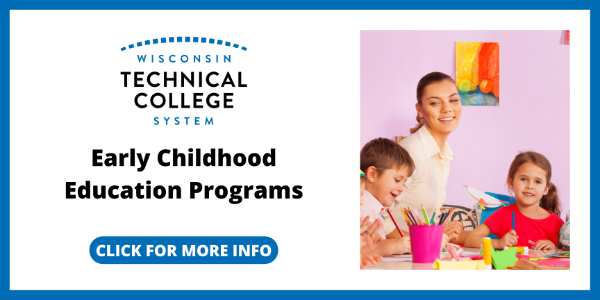 5. Community College of Aurora
This college offers two online certificate programs for early education. These include the following:
Early Childhood Education, highlighting Director Roles
Early Childhood Education, highlighting Teacher Positions
The teacher certificate is for 21 credit hours, and the director certificate is for 33 hours. If you earn a certificate for a director role, you can become the director of a childhood daycare center in Colorado.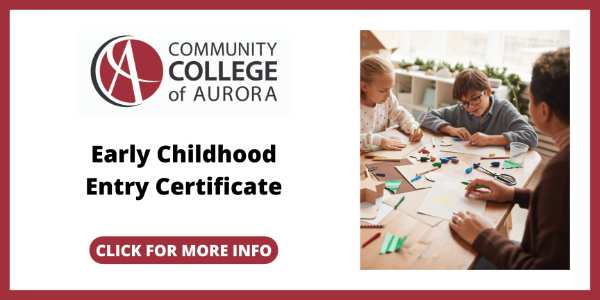 There is no more extraordinary privilege than helping to make the lives of children brighter and providing them with enrichment and education. A career in the education of young children is fulfilling for anyone who loves children and wants to teach or care for them.
If you want a profession in this line of work, you need to find the right school. The above online certificate programs are excellent options if you are looking to pursue a career in early childhood education.