Last updated on November 25th, 2023.
Being a teenager is already tough enough on its own. Your body and mind are changing almost as rapidly as your environment. More is expected of you, meanwhile you're just starting to figure yourself out. Throw mental health struggles into the mix and things can get overwhelming. It would be nice, therefore, if there was effective online therapy specifically for teens.
There are plenty of excellent online therapy resources directed specifically at teens. These range from well known services like BetterHelp to cutting edge platforms like Online Therapy.
Whether you're a teenager yourself or the parent/guardian of one you're concerned about, this article is for you. This is about healing, growth and building your teenager's self esteem.
In our guide below we will discuss everything from why teens should consider seeking online therapy to how effective it really is. We will even provide you with a list of services so you have a good starting point to get the ball rolling. With that, let's dive right in!
As a digital publisher, we may receive compensation from BetterHelp, Online Therapy, Talkspace or similar programs if you purchase products or services through the links provided.
Why Should Teens Seek Online Therapy?
Before we dive into some effective online therapy services for teens, let's first address the question of why they should seek out these services in the first place. 
Below we've listed a few of the biggest reasons why teens would benefit from seeking online therapy:
Online therapy is convenient and private: Teens can feel more comfortable knowing that they can access their therapist without leaving their home. In fact, in a study from 2015 teens said they felt more comfortable discussing some sensitive issues over the computer rather than in person, likely due to the privacy and convenience.
Online therapy is familiar: Teens are already used to soaking in information digitally. This medium allows for a certain novelty that might make them more likely to become engaged.
Online therapy provides more choice: If you're a teen in a small community, you probably have limited options for who you can see in person. Online however, you'll be able to pick from an endless line of therapists until you find the one that perfectly matches your personality.
Online therapy is affordable: In person therapy can really empty out your wallet fast. Online options like BetterHelp only cost around $60 to $90 per week. Plus they have programs for those who may not be able to afford their rates directly.
Though these reasons are each important, we've decided to save the most important two for last. Below we go into more detail on the two most fundamental reason's online therapy is good for teens.  
Being a Teenager is Tough
At the end of the day, being a teenager is tough. Your parents expect more of you than ever before, while at the same time your own thoughts and feelings are rapidly changing.
Having someone like an online therapist who you can reach out to at any time can be instrumental in your growth as a teen.
Seeking Online Therapy is Easy
Fortunately in today's world, seeking online therapy is as easy as having an internet connection. You simply need to choose between the various services offered online, create an account and get matched up with a therapist. It is far easier and more cost effective than finding a therapist in your area and just hoping they're a good match.
Is Online Therapy Effective for Teens?
So these benefits sound great and all, but are they actually real or are they just a marketing gimmick? Is online therapy actually effective for teens? What does the research say?
Below we've outlined some of the major studies that suggest online therapy is not just a passing fad but rather an effective means for reaching out to teens:
72% of teens say they would access online therapy: An Australian study found that 72% of teens said they would access online therapy if it was available to them. This shows a willingness that can be hard to compete with in in person therapy settings. One of the main reasons was because of the lack of stigma.
A 2018 meta analysis found high rates of satisfaction: According to a 2018 meta-analysis from the Journal of Anxiety Disorders found that most participants had a high level of satisfaction from their online services. This just goes to show how effective online therapy can be.
Teens are more likely to open up about sensitive issues: We mentioned this 2015 study previously. Still it bears diving into more detail. According to the study teens were more likely to open up about sensitive issues like sexuality if they were receiving therapy online.
According to the data teens are willing and ready to try out online therapy.  When they do try it, it seems that they are more likely to open up about sensitive issues they might otherwise sweep under the rug, and they have a good chance of achieving a high level of satisfaction. A good note is: to review things you should not say to your therapist for a better and more effective therapy session. 
Now let's shift gears and take a look at some of the popular services available online.
Does BetterHelp Work With Teenagers?
The most well known online therapy service has got to be BetterHelp. BetterHelp is known for helping adults but can it help teens as well?
BetterHelp absolutely does work with teenagers. In fact, they offer resources specifically for teens and their parents on their website.
Great Online Counseling Resources for Teens
Below we've outlined three of the most reputable online therapy services so you can know which one is right for you or your teen:
BetterHelp is sort of the gold standard when it comes to online therapy services. You or your teen will be able to choose from thousands of licensed therapists till you find the right one.
You can take part in individual therapy sessions or even get into group sessions. Group sessions are often recommended for teens so they can build positive relationships and feel less alone as they struggle with becoming an adult.
TalkSpace is another excellent option for online therapy services. In recent years they've put out more resources specifically for teens.
With TalkSpace, your teen can be matched with and communicate with a counselor through text, audio, video, or a combination of them all. This makes it far easier to fit into a teens busy schedule.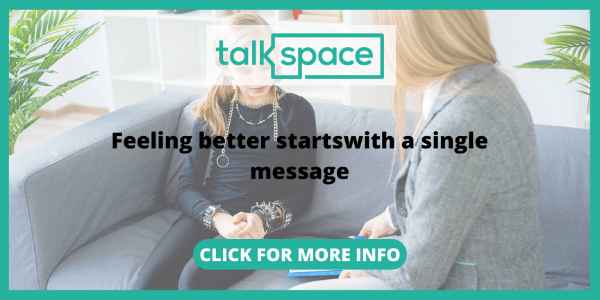 If you're looking for the whole package, look no further than Online Therapy. Online Therapy is a service that will not only match you with a therapist, but will provide you with tools like worksheets and calendars as well.
This is great for a teen, as it can not only help them work through their current issues, but learn how to work through future ones as well.
So Really, What is Effective Online Therapy for Teens
Online therapy has proven to be effective for teens because they are more likely to want to use it, have a greater degree of familiarity with the medium and will find it easier to open up.
Just like there exists couples therapy online, there are plenty of great services out there that offer online therapy for teens. We recommend going with BetterHelp if you want a wide variety of options on who your teen's therapist is. If you want easy round-the-clock access then TalkSpace may be the way to go. Finally, if you want more than just sessions, consider checking out the service Online Therapy.