Last updated on November 29th, 2023.
So you've decided to get your integrative coaching certification, but you're stuck on where to find the best school. With so many programs out there, it can be overwhelming to decide your future. Luckily we've already done all work for you by finding the top 5 places to get your coach certification.
Overall, we have determined the top 5 places to get your integrative coaching certification include the School of Positive Transformation, the Institute for Integrative Coach Training, Saybrook University, the University of Arizona, and Duke Integrative Medicine.
All schools and programs have been selected on certain aspects, like their quality of education, diverse professor pool, and success of students after certification. However, before we get ahead of ourselves, let's take a look at what exactly integrative coaching is. Keep reading to see if it's right for you.
What is integrative coaching?
Integrative coaching is a profession that is hard to conceptualize, as it involves a broad range of topics. At its base, integrative coaching, also known as integrative health and wellness coaching, involves mentoring or educating clients on how to holistically approach their health and well-being.
In traditional medicine, health issues are simply diagnosed and treated. Patients do not work together with their health care team to get to the root of the issue and to solve the problem once and for all. Instead, they are given a temporary solution to a larger problem and are sent on their way.
Moreover, in the traditional medicine realm, mental health wellness is not a main focus, often overlooked for more obvious ailment and physical issues that can be treated concretely. Integrative coaching was created to transform this negative experience.
Integrative coaches help guide clients on their path to true health and wellness, working closely with them to address all aspects of a human being, including:
Through this integrative approach, coaches focus on self-care to push you towards your health and wellness goals, healing you from the inside out.
You can take a look at the careers for an integrative coach in that article!
Which integrative coaching certification is best?
If the core beliefs of integrative coaching resonated with you, it's now time to decide where you want to study to make your certification goals come to fruition. From our top 5 list, there is one school that particularly stole the spotlight from the others: the School of Positive Transformation.
We've picked this school as our top choice for an array of reasons. For one, their staff of 14 faculty members is hard to beat. With a team of 14 world-leading trainers, there is an expert for every aspect of transforming into the best coach you can be, including:
Psychological foundations
Communication
Listening
Goals
Positivity psychology coaching
Cognitive-behavioral coaching, and more!
The best part? All professors work together to teach the certification course, lending their expertise on a topic and giving real-life advice and guidance.
This school is fully online, meaning anyone can sign up and begin their journey from anywhere in the world. Students can log in and learn whenever they find the time, and advance through the course around their schedules. The course is broken down into 15 modules, each providing video lessons, readings, activities, and more.
The most important aspect of the School of Positive Transformation is its accredited standing, receiving both the Accredited Award in Coach Training (AACT) from the AC (Association for Coaching) and Continuing Professional Development (CPD) accreditation. This guarantees that your certificate will be recognized in your field, and will lead you to success.
The Top 5 Place to Get Your Integrative Coaching Certificate
By scouring the internet focusing on our list of must-haves, we've identified the top 5 places to get your integrative coaching certificate:
The Institute for Integrative Coach Training
To choose these integrative coaching programs and schools we have focused on a few key aspects that make any school successful, including:
Class format (online/in person)
Quality of education
Student success
Faculty
Price
Bonus features
If these characteristics are important to you as well, any one of our top picks would be a great option!
1. The School of Positive Transformation
Our top choice, The School of Positive Transformation is an amazing option. this institution provides quality education with a team of 15 professors, all experts in their fields. Classes are provided all online, giving students the flexibility to work anytime and anywhere.
The entire certification process consists of 15 modules, each of which includes:
Three video lectures by an expert professor on the topic.
Exercises and activities to put into practice what you have learned.
Readings from the coursebook and articles, both scientific and non-scientific.
Written reflection activities.
Discussion board where you can ask questions, and build rapport with the course director and fellow students.
Each module also comes with recorded demonstrations, allowing students to visual real interactions with clients. These modules come with all the tools you need to be successful in each aspect of coaching and allows you to build a community with your professors and other students in your certification course.
Modules are released weekly, and by the end of the 15 weeks, all will be available to you for completion at any time. Students who have the time and commitment can complete the entire certification course in those 15 weeks, but many students opt to move slowly through materials throughout 4, 12, or even 24 months.
The original price tag for the course starts at $2,150. However, the institute often runs special price offers. For these specials, prices are slashed down to as low as $990! When you compare price to value, this is the best option out there.
2. The Institute for Integrative Coach Training
Our next top pick is the Institute for Integrative Coach Training. The institute made our list for many reasons, including its personalized approach to learning. While in other online environments students move through materials individually, at the Institute for Integrative Coach Training you get to know your instructors personally.
Students not only work together with their instructors to set personal goals and visions for their future, but the professors also create a personalized learning environment to get you there. By working together to set concrete goals, the team of instructors ensures that your individuality is not thrown into the wayside.
Furthermore, to ensure personal mentoring and learning, students get to work closely with a coach of their choice! Classes are capped at 12 students, allowing instructors to not only teach but mentor each student, imparting expertise and real-world skills. 
Once students have completed these portions of their certification process, they receive their Certified Professional Integrative Coach certificate, which is accredited by the International Coach Federation. 
While the overall price for the certification is a little steep, clocking at about $10,000 total, what you get for the money makes it all worth it. With three steps to the process (foundational, advanced concepts, certification) students are set up for success inside the classroom and outside when they begin their careers as a coach.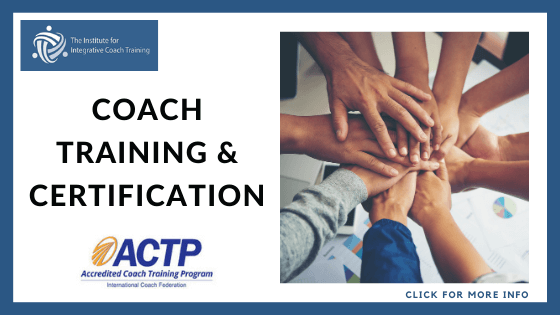 Another fantastic opportunity for certification can be found at Saybrook University. The university offers quality education, taught by an all-star group of PhD-holding professionals. The university has a strong foundation of learning outcomes and skills that guide students to success. These skills include:
Critical-thinking using evidence-based theory and practice.
How to assess and differentiate the needs of clients to build a personalized and tailored wellness plan.
Comparing and contrasting wellness coaching approaches to reach high success at both a client and business level.
Understand and apply the ethical practice in the field of coaching.
To prepare their students and teach them these foundational skills, Saybrook University offers a series of courses. These courses slowly advance through the most essential aspects of being a successful coach and build a foundation for a triumphant future. Courses are as follows:
88 contact hours are required before certification is possible, ensuring that students are ready to get started in their coaching careers. The certificate is not only recognized by the International Coach Federation (ICF) but is also an Approved Transition Program by the National Board of Health and Wellness Coaching (NBHWC).
Prices for the certification are on a per-credit. Each credit comes in at $1,200, meaning that the price for the entire certification comes in at about $11,000 total. For the quality that you get, and the expert guidance of instructors, it's a small price to pay.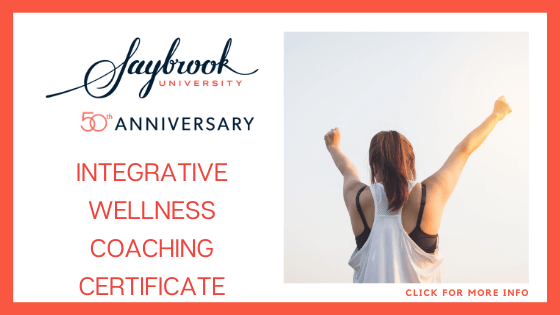 4. The University of Arizona
The University of Arizona is our next top choice for an integrative coaching program. The university is especially intriguing for its two option-paths, allowing students to choose between an Integrative Health Coach or an Integrative Wellness Coach certification. The program offers a perfect blend of online and synchronous instruction.
The 6-month training program incorporates other important aspects, including:
Online curriculum, which you can complete at your own pace and on your own time.
Instructor-led online training sessions to help improve your understanding of coaching best practices.
Mentor support, to help guide you through your coaching journey and to provide essential feedback. Mentoring is both in groups and individually, with practical assessments.
On average, students will have to be prepared to commit at least 8-10 hours per week during the 6-month certification process. This may be more difficult for students who have a full-time job, or who are also studying for another degree. However, there is some degree of flexibility in terms of weekly assignments and workload.
To be awarded a certificate, students must meet requirements, including:
Passing score on both individual coaching sessions and coaching evaluation.
Approved portfolio of work.
Proficient score on MITI.
Passing score on the final exam.
70 logged coaching hours
After successful completion of these tasks, students are awarded their certificate, which is approved by the National Board of Health and Wellness Coaching. The total tuition fees come to around $6,000, a great deal when compared to other programs. The University of Arizona also offers payment plans and scholarship opportunities.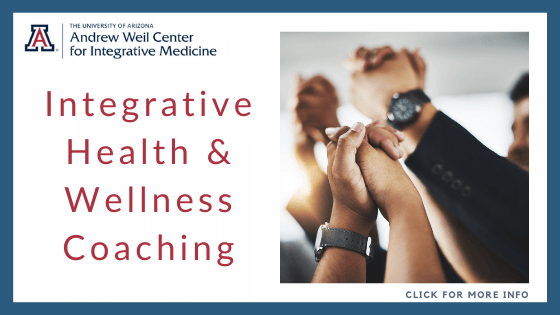 5. Duke Integrative Medicine
Last but not least, we have chosen Duke Integrative Medicine as one of our top choices. The course takes place over 10 months, during which students acquire knowledge from science and evidence-based practice. They will explore psychology and neuroscience to better understand their profession, and how to be successful in coaching.
Duke currently conducts their full program online. The foundational course includes:
Instructor-led, weekly 3-hour seminars. These seminars range from simply live instruction to demonstrations and practice.
Online work completed at the student's pace. These include modules, video lessons, readings, and short quizzes to assess progress.
Once students have completed the Foundation Course, they are not eligible to tackle the Certification Course. During certification, students are mentored by an expert in the field and are required to apply the skills they have learned through experiential learning and skills assessments.
Upon successful completion students will earn Certificate of Completion, Continuing Education Units, and International Coach Federation Continuing Coach Education (CCE) Credits. The certification is also recognized by The National Board for Health & Wellness Coaching (NBHWC).
Coming in at $4440.00, this course is one of the cheapest on our list while still upholding high standards of education. There's not much to dislike about this option.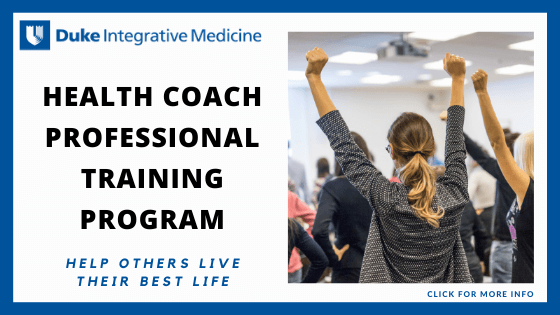 What does an Integrative Coach do?
While we have discussed the certification process for becoming an integrative coach, we must also take the time to consider what exactly an integrative coach does daily? How do coaches interact with their clients? What exactly is a typical day in the life of a coach?
An integrative coach is a resource for clients who are looking to reach their full potential and be the best version of themselves. Coaches collaborate and discuss with clients to determine goals, and then provide concrete ways and methods to attain them. Stepping away from traditional medicine, integrative coaching focuses on the whole person.
By incorporating all aspects of a human being, including mind, body, and soul, Integrative coaches ask thought-provoking questions to help you understand more in-depth where you are looking to improve. After just one session you perhaps will have discovered and set new goals together.
Once goals are set, coaches work closely with you to determine a correct method of success and collaborate with you to provide support along the way to ensure that you do not waiver. An integrative life coach doesn't focus on one single aspect of your life but incorporates all to achieve a truly holistic approach.
These professionals provide expert advice and guidance, functioning as mentors, friends, and counselors all at the same time.
Integrative coaches provide an essential service for those looking to make real-life changes and become the best version of themselves. If you have decided that this is your calling, too, there are many options of programs to choose from- our top 5 choices are a great place to start your search.
While our top choice was the School of Positive Transformation, all of our other top picks are comparable in quality and value. Factors that may determine your pick of the program may come back to price, and bonus features. One thing is for sure: whatever you choose will put you on the path to success, and helping others be successful, too.