Last updated on November 29th, 2023.
Becoming a Kundalini Yoga teacher is a multifaceted journey driven by diverse motivations. Individuals are often drawn to this path due to the profound personal transformation that Kundalini Yoga offers. Kundalini Yoga strongly focuses on self-awareness, well-being, and spiritual connection. By becoming a teacher and specializing in this ancient practice, individuals can help others experience growth and self-discovery. Moreover, for those who wish to share the wisdom and techniques they have gained through their practice, teaching Kundalini Yoga to others allows instructors to share their learnings and wisdom with others while positively impacting the quality of other people's lives.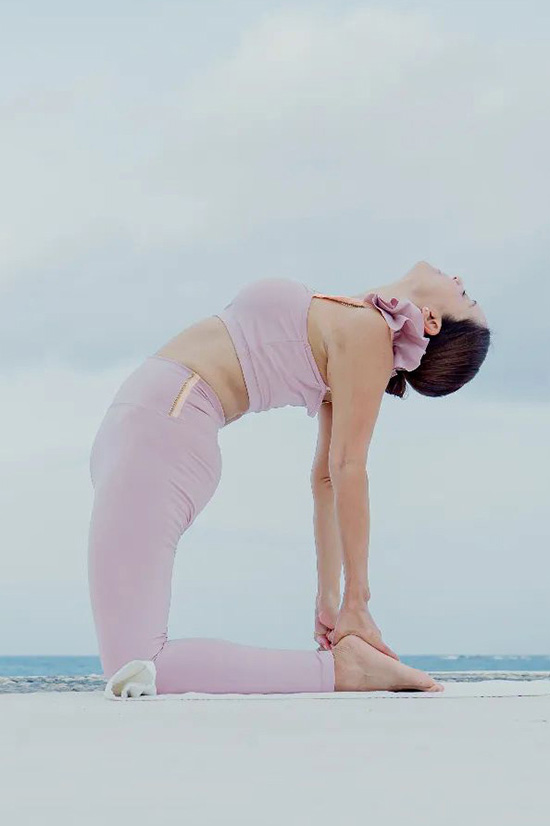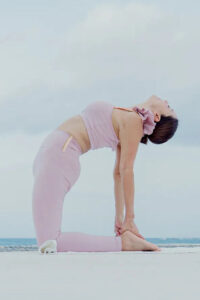 The desire to help others is a powerful motivator behind becoming a Kundalini yoga teacher. Kundalini Yoga is well known for its ability to help fight and reduce stress while promoting healing. Teachers get to guide students toward well-being, leaving teachers with a tremendous sense of purpose. Overall, teaching Kundalini Yoga can be a rewarding and fulfilling career choice for those seeking personal growth, the ability to teach and share knowledge with others, and the opportunity to impact other people's lives positively.
Through physical postures, breathwork, mantra chanting, and meditation, practitioners learn to harness the powerful energy of kundalini and guide it along the chakras, creating heightened awareness, inner balance, and spiritual connection. In studies, Kundalini has demonstrated a positive impact on depression and is known to reduce stress and anxiety. Some practitioners even use kundalini yoga to increase lung capacity and practice deep relaxation.
Kundalini Yoga is a blend of movements known as Kundalini Mantras, which focus on breathing, chants, and meditations that open spiritual awareness while bringing body and spirit into focus as one unit.
Understanding Kundalini Yoga Teacher Training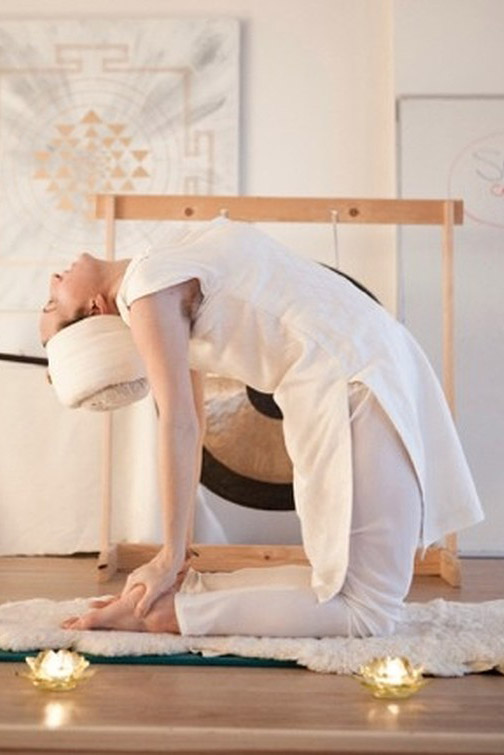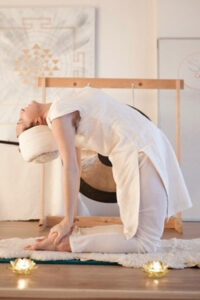 During a typical Kundalini Yoga teacher training program, participants will gain a strong understanding of the theoretical and philosophical aspects of Kundalini Yoga while likely undergoing their own personal transformation. Trainings encourage self-reflection, introspection, and students typically report the positive benefits of deep exploration. Teacher trainers teach future Kundalini instructors how to create and lead Kundalini yoga classes and how to alter and adjust programs to fit the unique needs of students from all different backgrounds. Courses go well beyond physical postures and typically focus on the spiritual aspects of Kundalini yoga as well, encouraging students to embrace the connection between the mind, body, and spirit.
Kundalini yoga is a journey that requires dedication
Embarking on a Kundalini teacher training journey requires dedication, discipline, and an open heart and mind. Aspiring teachers often find themselves immersed in a supportive community of like-minded individuals, all seeking to unlock the full potential of Kundalini energy. Beyond the Kundalini certification, the experience serves as a catalyst for personal growth, self-awareness, and a profound connection to the ancient wisdom that Kundalini yoga embodies. 
Graduates of Kundalini teacher training programs often leave with a sense of purpose and a deep desire to share the transformative power of Kundalini yoga with others.
The Best Kundalini Yoga Teacher Training Online
More and more people have started to practice Kundalini courses online in the comfort of their home. Online classes are available for every skill level, from new to advanced, and even teacher trainings are available. Each of the courses below will provide you with the resources necessary to learn, practice and teach kundalini yoga. These courses are all top rated and are widely known as some of the best yoga teacher trainings in the world. The primary focus and skill level of each course is different, so make sure to choose a course that is the right fit for you.
Here is a brief overview of four of the best Kundalini Yoga Teacher Training programs:
 Continue reading on for detailed descriptions of the courses.
1. Brett Larkin Yoga Uplifted: Kundalini Demystified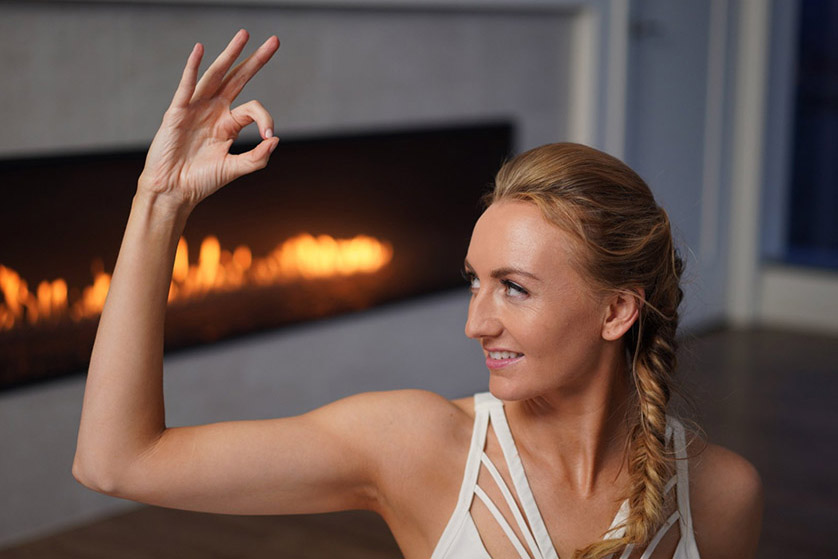 Brett Larkin's Yoga Uplifted platform has a 30-hour course called Kundalini Demystified for Kundalini beginners and teachers who seek to understand the why behind Kundalini. This course provides beginners with a comprehensive foundation, ensuring they perform movements correctly and exploring the fundamental principles of Kundalini Yoga. Presentations are also given inside the Kundalini Demystified course that covers the origins of Kundalini Yoga, Sikhism, and the sexual abuse allegations that swirl around Yogi Bhajan.
Kundalini Demystified includes a short course on teaching Kundalini Yoga and how to incorporate this anciet practice into your current yoga practice. The purchase of this course gives students a credit toward Brett Larkin's 200-hour accredited yoga teacher training.
What is Kundalini University?
Brett Larkin is the founder of Kundalini University, a registered yoga school with the Yoga Alliance. Kundalini University is a 200-hour university-level training in kundalini yoga co-led by Brett Larkin and Guru Singh. The program is designed to deliver intimate and personalized training to aspiring kundalini yoga practitioners and instructors all in an online format. Guru Singh has over 50 years of kundalini practice and puts every drop of his knowledge into this online university training.
While many feel skeptical that Kundalini Yoga can be properly experienced outside of a group setting, students have raved about this training and it's highly regarded as a top kundalini teacher training program. This curriculum uses a video format with an interactive community to bring Kundalini Yoga practitioners together to refine their practice together.
You will get access to video replays, live training dates, and a vibrant, interactive community when you choose to enroll in Kundalini University.
Why we love it
Built for practitioners who wish to increase their skills as experts and teachers
Also appropriate for all skill levels, including those who do not have a desire to teach
Fulfills continuing education requirements for 200-hour RYT, Yoga Alliance and YACEP Continuing Education
Receive a certificate of completion
To participate in this training, you must have:
A computer with a good webcam for interactive live classes
A steady internet connection that can handle high download and upload speeds for interactive classes
Access to Google Docs for documentation and testing materials
Price
$595 for the teacher edition

$395 for the student edition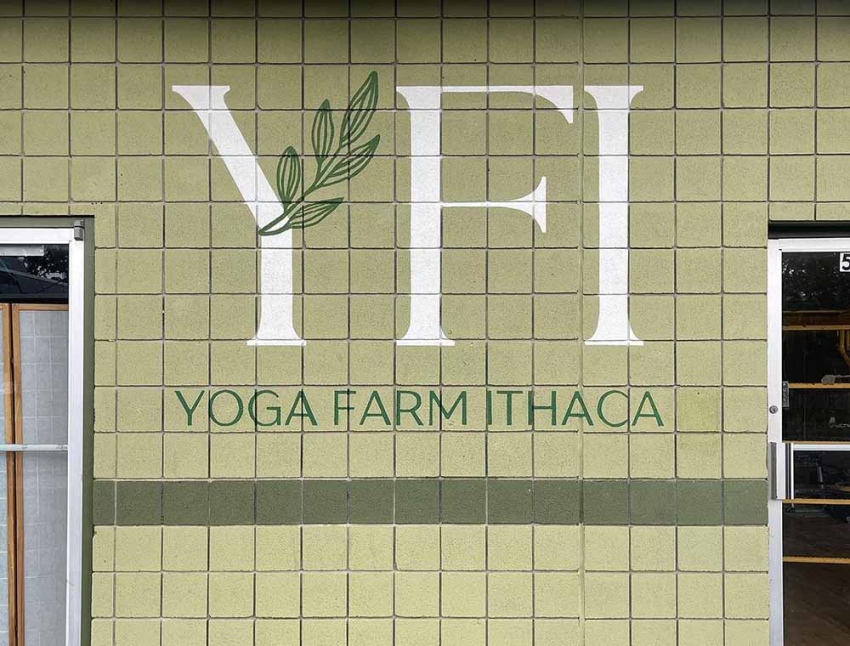 This Kundalini Warrior Yoga Teacher Training program is a 12-week, live taught online YTT led by the instructors at Yoga Farm Ithaca that certifies its students to teach kundalini yoga. Yoga Farm Ithaca has established itself as a place for all ages, body types, and experience levels, all of which shines through in their Kundalini YTT. 
When you complete Yoga Farm Ithaca's Kundalini Warrior training, you will be qualified to teach Kundalini Yoga. With teachings that go all the way back to the 6th century and have now been backed by modern science, you can be sure you will be getting the best training available. In this program, you will learn from experienced teachers. You will have access to them not only during the course, but also beyond your training through office hours and kriya rehearsals that are all part of your program.
While this course is loaded with great material, it also prides itself on not having all of the answers. The team at Yoga Farm Ithaca provides their students with the opportunity to journey deep within themselves to find answers to questions that they are asking. This course will teach you to learn how to hear your own voice and listen to your own unique experiences.
One of the things that we love about kundalini is that it's an accessible practice for all body types, ages, and experience levels. It's also part of Yoga Farm's mission as a nonprofit to ensure that no one experiences barriers between themselves and yoga practice. 
This course also offers a very accessible format and includes:
Live online classes that occur thre times per week and for three months
Optional office hours as well as bonus classes and workshops
Replays available for all sessions
Up to six months from the end of live classes to complete the certification
After completing this program, you will not only be prepared to train yourself and others in Kundalini Yoga, but you will also be prepared to take on whatever life throws your way.
Price
$1,899 one-time payment 
or $399/month for 6 months
or $179/month for 12 months
3. Full Circle Yoga School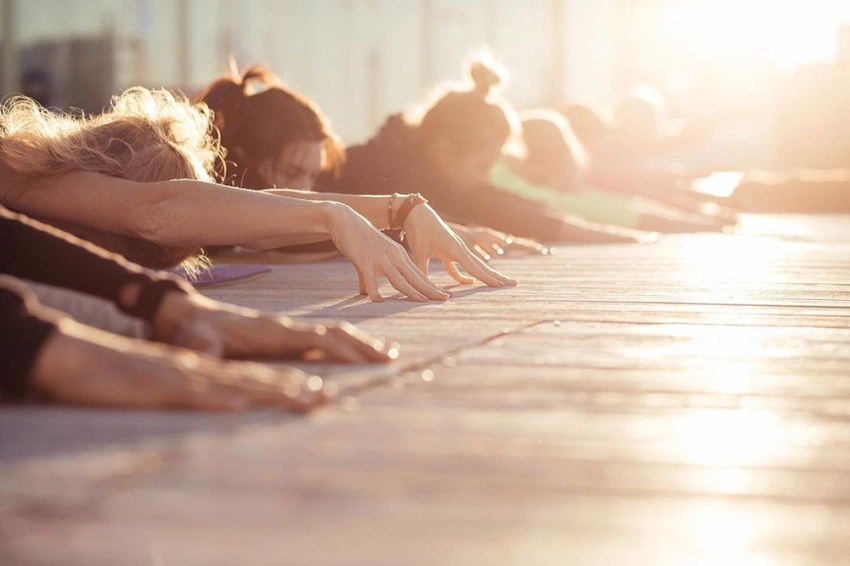 Elevate your mind, body, and spirit with Full Circle Yoga School's Yoga Alliance-accredited 200-hour Kundalini Yoga Teacher Training, available online. Their program is meticulously crafted for those who seek to harness the power of yoga to reveal profound truths, foster well-being, and facilitate healing.
Continue your education with Full Circle Yoga School's Online Kundalini Yoga Teacher Program and become certified to teach Kundalini Yoga. Enroll in the course and receive lifetime access to your teacher, so that you can forever go back and ask questions. Your instructor Jolie Willson has studied and practiced yoga, meditation, and intuitive arts for over 20 years in many styles. Jolie believes these practices are the greatest gifts we can give ourselves and others. 
You will build your spirituality and awareness through this program while also learning the basic concepts of Kundalini Yoga. You will learn all of the Kundalini Tantra philosophies, cleansing exercises, meditation, joint movement, Kundalini rituals, and Kundalini anatomy.
Upon successful course completion, you'll earn certification and a 200-hour Yoga Alliance credential through Full Circle Yoga School, an officially recognized Registered Yoga School (RYS).
Price
This 200 hour Kundalini Yoga Teacher Training teaches everything you need to know about Kundalini Yoga in this affordable program. You will walk away knowing more than just Kundalini Yoga and you will also learn several other types of yoga, meditation, and the anatomy of the human body. 
Upon successful completion of this course, you will earn an accredited certification and gain the valuable skills necessary to embark on your own journey with your own clients. You will be well-prepared to initiate your classes, work with individual clients, teach online sessions, or choose the teaching style that aligns best with your preferences. This course not only equips you with the proper methods to unleash Kundalini energy but goes a step further by exploring the intricacies of the body's anatomy.
If you are looking for a course that will teach you everything you need to know about Kundalini yoga, then this course by Vinyasa Yogashala is the perfect one for you. Sign up today and learn all about Kundalini Yoga and so much more to help you in your career.
Price
This is the lowest price course offered in this list at $390 USD
Concluding the Best Kundalini Yoga Teacher Trainings
Kundalini Yoga serves as a gateway to unlock the latent energy residing deep within your spine. The objective is to release this energy through a combination of movement, specialized breathing techniques, and more.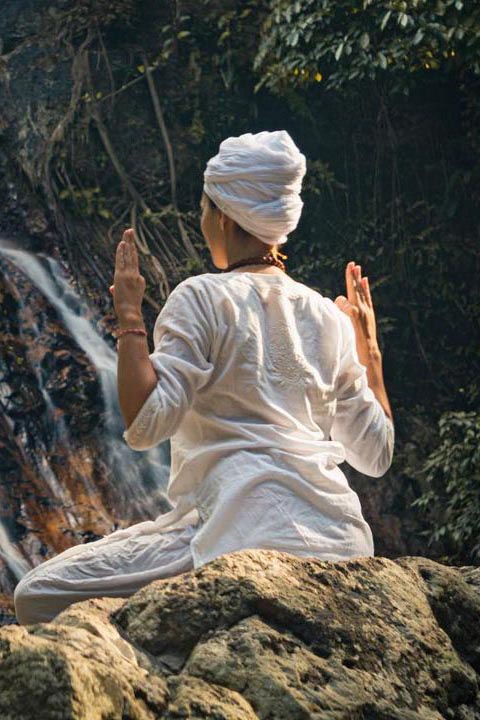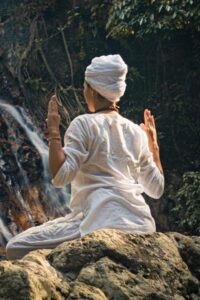 The path to becoming a Kundalini Yoga teacher is a profound journey that offers both personal transformation and the opportunity to guide others on their own spiritual quests. The best Kundalini Yoga teacher training programs, as explored in this overview, provide a solid foundation, encompassing traditional wisdom and modern techniques.
Each program has its unique strengths, allowing aspiring teachers to choose the one that resonates most with their values and teaching style. Beyond certification, the true essence of a Kundalini Yoga teacher lies in their authentic embodiment of the practice, nurturing the well-being of their students, and creating a community of like-minded individuals seeking self-discovery. Ultimately, embarking on this path is not just a career choice; it is a calling that enriches one's life while facilitating a positive impact on the lives of others.