Last updated on December 8th, 2023.
For every field and discipline, there are important figures who serve as trailblazers, helping to clear the path for others to follow. Meditation is no different, and the millions of people around the world who practice this ancient art of self-care have a handful of thought leaders to thank for making meditation accessible to the masses.
While meditation has had many influential advocates throughout its long history, figures like Thich Nhat Hanh, Jack Kornfield, Deepak Chopra, Charlie Knoles, and Alan Watts have been particularly impactful as modern thought leaders in the meditative arts, especially for Western practitioners.
Meditation has been practiced for many centuries throughout Asia, but it was not until modern times that Western cultures were first exposed to this ancient art. Keep reading to learn about the following iconic figures in the world of self-help, without whose dedication and leadership, the practice of meditation would be much different than it is today.
Meditation Is Back. An Old Practice Catching Fire in the West
According to data gathered by the Centers for Disease Control and Prevention, the practice of meditation is one of the fastest growing health trends, with a participation rate among adults in the U.S. that tripled from 2012 (4.1% participation) to 2017 (14.2% participation). 
Meditation is becoming more and more popular with children as well, with a ninefold growth in participation from 0.6% to 5.4% over the same six-year period. Not only are meditative practices gaining significant traction among adult practitioners but younger practitioners are flocking to them as well.
What these numbers demonstrate is that the meditative arts, which can be traced to ancient Indian texts that date as far back as 1500 BC, are enjoying a resurgence in popularity across a broad swath of age groups.  Modern practitioners, particularly those in Western cultures, have the vision and effort of pioneers in the field of meditation to thank for this.
What Is the Name of a Person Who Leads Meditation?
Because meditation has such a strong introspective element, its practice differs from that of yoga. It is also taught differently. People who are highly trained in the meditative arts and who lead meditation practices serve more as guides on a journey than instructors in the everyday sense, and they go by several names:
Meditation coaches
Meditation facilitators 
Meditation guides
Regardless of their title, people who conduct a meditation session play an indispensable role in ensuring that all participants get the most out of their meditative journey. When referring to persons of great influence on a broader scale impacting scores of practitioners, the term thought leader is a fitting one.
5 Modern Thought Leaders in Meditative Practices
The following five figures are stalwarts in modern meditative practices. They have accomplished far more than teaching others how to achieve inner calm and tranquility through meditation; they have elevated this ancient art to a global stage and through their teachings have encouraged millions to seek personal peace for themselves and peace for the greater good. 
Known as the father of the movement known as Engaged Buddhism, Thich Nhat Hanh is a greatly revered figure in the modern practice of meditation. He is widely credited with popularizing the notion that mindfulness is not just a means of achieving peace with oneself, but also a way to connect with others and implement positive change to benefit the greater good.
Thich Nhat Hanh's list of accomplishments and achievements in the field of meditation is a long and distinguished one. Here are some of the highlights:
Thich Nhat Hanh has written over 100 books and articles on the topics of meditation, mindfulness, and Engaged Buddhism
He has lectured and taught at distinguished U.S. academic institutions including Princeton University and Columbia University
He is credited with establishing 11 monasteries and numerous meditation centers throughout the U.S., Europe, and Asia
So impactful was Thich Nhat Hanh through his writings and presentations that none other than Dr. Martin Luther King, Jr. (whom he had met during a trip to the United States in 1966) nominated him for the Nobel Peace Prize.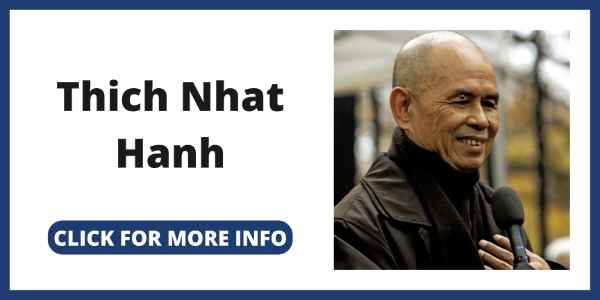 A distinguished figure in Western meditative practice, Jack Kornfield received formal training as a Buddhist monk during his time in India, Myanmar (Burma), and Thailand, following his undergraduate studies at Dartmouth College.
As a founding member of Spirit Rock meditation center in California, Jack Kornfield's expertise lies in the discipline known as insight meditation, which emphasizes the here and now and teaches practitioners how to disconnect themselves from outside distractions and turn their focus inward to achieve a heightened sense of self-awareness.
In addition to his teaching roles at Spirit Rock and other renowned meditation centers, Jack Kornfield is a prolific writer whose books on Buddhism, mindfulness, and Buddhist psychology (he has a Ph.D. in Clinical Psychology) have been translated into nearly two dozen languages and more than one million copies sold.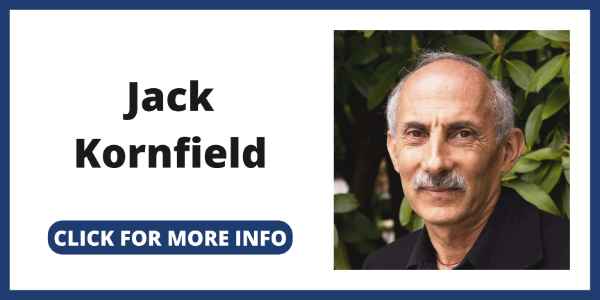 Despite being an MD and having taught Family Medicine and Public Health at the University of California, San Diego, renowned meditation expert Deepak Chopra is considered one of the most impactful figures in the field of alternative medicine. His medical background has not only lent credibility to his teachings in the meditative arts but it has also bridged Eastern and Western healing philosophies.
Among the meditative practices that Deepak Chopra has championed is visualization meditation, which trains the practitioner to form a mental image of a mind-body collective that is fit, strong, and thriving. By combining the power of meditation with positive thinking, desired outcomes can be achieved. 
Like other thought leaders in the meditative arts, Deepak Chopra is a prolific author, having written over 90 books on various meditation and well-being subjects.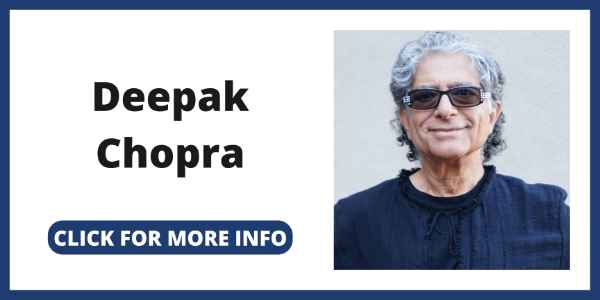 4. Charlie Knoles (The Veda Center)
Vedic meditation is a discipline that incorporates wordless sounds into meditative practice to guide the mind into a state of calm and contemplation. It is considered one of the oldest, if not the original, forms of meditation, and Charlie Knoles is credited with popularizing it with scores of people from all backgrounds, including powerful corporate leaders, influential public figures, and stay-at-home parents.
Having trained in Vedic meditation from the tender age of four (his father Thom is also a renowned Vedic meditation expert), Charlie Knoles is a lead instructor for MindBodyGreen and the director at The Veda Center. To date, thousands of people have benefited from his approachable and inclusive teaching style that emphasizes Vedic meditation as a lifestyle practice rather than a daily task.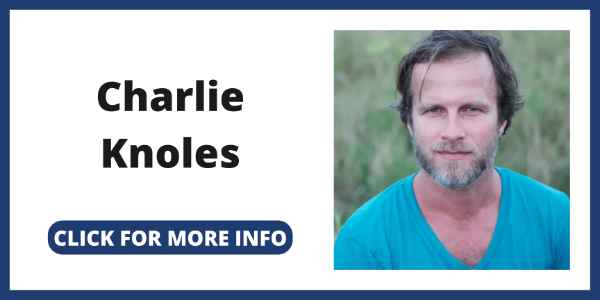 Alan Watts is widely considered to be one of the founding fathers of the modern meditation movement and is largely responsible for introducing the meditative arts to the West starting in the 1950s. He became a hugely popular figure during the spiritual and social awakening that took place during the 1960s and he remained an influential figure in the field of self-help until his passing in 1973.
One of Alan Watts' core themes in his meditative teachings is embracing and appreciating the here and now of the present moment rather than meditating with any goals or objectives in mind. Only by doing so, according to Watts, can a practitioner achieve the level of mental clarity that is necessary to reap the life-changing benefits of meditation.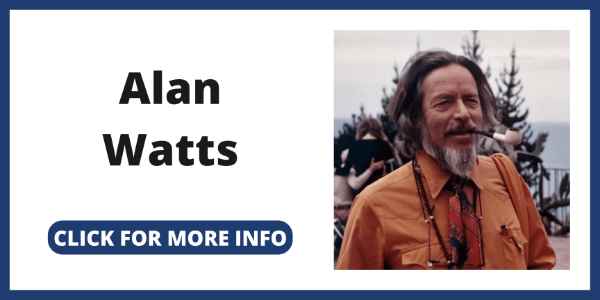 Without the vision and pioneering spirit of the aforementioned thought leaders, modern meditative practices would not be as inclusive and approachable as they are today. Thanks to their collective efforts, the ancient art of meditation has grown from its origins in the Far East to become a global phenomenon that is enjoying a particularly strong resurgence in Western cultures.