Last updated on August 14th, 2023.
Have you ever wanted to learn something new without spending a fortune or putting yourself in debt just to learn a new skill? Well, there is an affordable and immersive way to learn from the industry's finest instructors. What better person to teach you something that you're interested in than a person who has created a profitable career out of it themselves? Masterclass is an online experience brought to you by well-known and popular instructors and celebrities.
Taking a Masterclass is a great way to learn a new skill, as taught by one of the most well-known experts in the field. The Top 10 Best Masterclasses include:
Here we will discuss the top 10 masterclass classes, how much a masterclass subscription is, and the benefits that the platform can offer you. With the platform of 90 + classes masterclass offers and adding to their database every month, choosing where to start can be overwhelming for some, and that's where this list will come in handy. Keep reading as we dive into the start of the list. 
In today's age of technology, we have the ability to stream anything with nothing but the touch of a finger. We are able to stream movies, and television shows that interest us, audiobooks and have conversations with friends and colleagues with the use of one platform. The classes that are offered span across a wide range. From gardening or being the best at poker to cooking five-star meals or learning how to become a novelist.  
Another thing that we are able to stream with little to no effort are courses that pique our interest. You can now learn almost anything while you are on the go. This eliminates a lot of obstacles that might otherwise prevent you from taking a class that's just for fun.
Masterclass is an online learning platform specifically designed to stream a wide range of different lessons instructed by masters of that particular craft. Masterclass officially launched in the year of 2015 and quickly gained 30,000 users, and that number of users continues to grow now in 2021.
The platform has gained a high level of popularity from the different skill levels that it caters to, the types of classes that are offered, and the inspirational teachings from the instructors that head the courses. 
It has never been easier to take up a new hobby or to gain inspiration to give yourself a complete professional overhaul. There comes a time when we want to test the waters of
potential hobbies or check something off of our bucket list, and Masterclass makes that fairly simple and affordable.
Examples of the Categories on Masterclass
There's not much you can't learn from a masterclass, especially when it's taught by one of the most well-known gurus in a subject area. Here are some of the categories a few categories that you would find within the application would be:
Food
Arts and Entertainment
Music
Writing
Sports and Gaming
Design and Style
Business
Science and Tech
Homes and Lifestyle
Community and Government
Wellness
This is one platform that is able to portray itself as the statement, "anything is possible, and the possibilities are endless."
If you have ever wanted to take a private cooking lesson from Gordon Ramsay, learn how to garden from Ron Finley, experience more about the exploration of space from Chris Hadfield, or even have tested the waters of adventure photography with Jimmy Chin, Masterclass has now made that possible. 
The Complete List of the 10 Best Masterclass Classes
Ready to take the plunge and commit to being an expert? Then it's time to sign up for a Masterclass! Here's a complete list of the ten best Masterclass classes.
1. Gordon Ramsey Teaches Cooking
If you are a curious foodie, a chef just starting out, an established chef, or you're just looking for a way to impress your friends or family with your newly gained cooking skills. This is the perfect class for you. Everyone knows Gordon Ramsay, and if you don't know, he is a British chef, restauranteur, writer, and popular television personality.
In this class, you will learn how to properly prep, plate, and different pair recipes to impress any guests that you could have. You will go through 13 restaurant-inspired dishes that were specifically made for excellent home cooking, and to top it all off. You will learn how to build elevated courses from appetizer to dessert.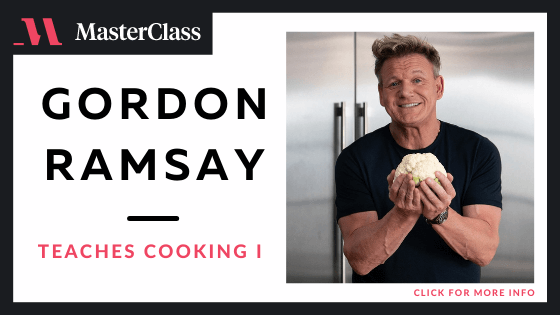 2. Malcolm Gladwell Teaches Writing
For all of you aspiring writers, with this class, you will learn how to grasp complex ideas, captivate different audiences, craft characters, and how to curate powerful narratives through your own verbiage.
Malcolm Gladwell is a renowned storyteller and a bestselling author, so what better way to learn how to not only write what you want to write but how you can market yourself as a writer and become more confident as to such?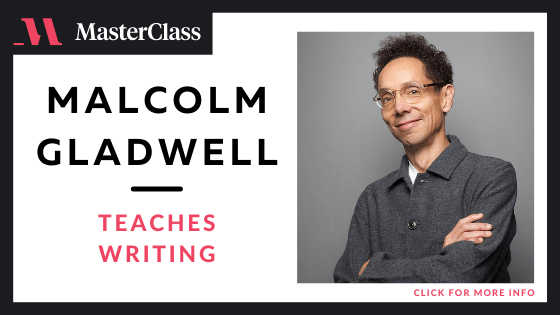 3. Daniel Pink Teaches Sales and Persuasion
If you are a Sales Rep just getting started in the industry or thinking about starting a startup, or you just want to sharpen your sales and persuasion skills, Daniel Pink is the most influential voice you want to have in your ear. In his class, you will learn different tactics to achieve better outcomes in any interaction that you may have, whether you're at home or at work.
You will gain the different tools that you may need to frame the message that you want to deliver, you will learn how to pitch ideas and products, and you'll learn basic negotiation and persuasion skills. Negotiation and persuasion are both vital in networking. To learn other skills needed for networking, check out that article.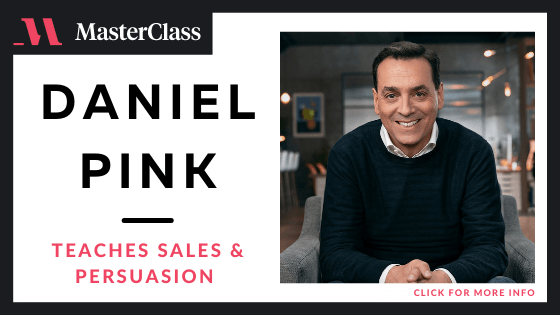 4. Kelly Wearstler Teaches Interior Design
If you have a knack for decorating, want to start your own interior design or decorating business, or you're just interested in the topic in general, Kelly Wearstler is the person that you want to learn from. Kelly Wearstler is a world-renowned interior designer, and if you think of her, you can't help but to think happy thoughts. That is exactly what you get from this class.
You will learn how to make spaces feel larger and how to properly choose colors and materials. You will learn the art of curating different collections and how to cultivate your own style.
5. Daniel Negreanu Teaches Poker
If you are a poker enthusiast or are thinking about competing in poker competitions, who wouldn't want to learn from six-time World Series of Poker bracelet winner Daniel Negreanu? With this particular class, you have the opportunity to learn the ins and outs of the game from a master of this particular skill himself.
"Kid Poker" shows you that even the most complex poker concepts can be learned, and he does this in a relatable way while sharing his knowledge and experiences with the viewer.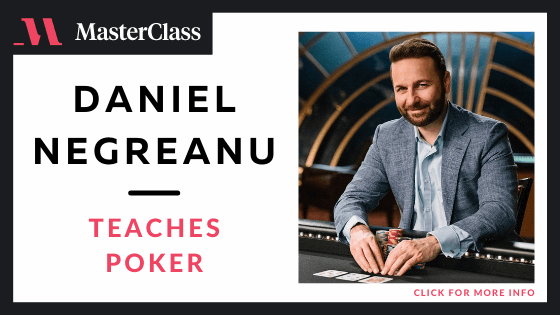 6. Chris Voss Teaches the Art of Negotiation
Chris Voss is a former FBI lead international kidnapping negotiator. For those people who are interested in perfecting their negotiation skills, this class was made and tailored specifically for you.
Successful negotiation and collaboration skills are rooted in empathy, per Mr. Voss, and he uses this course to teach the art of negotiation to the viewer while expressing his passion for de-escalation and deliberation.
Here you'll learn his field-tested strategies that will help you in everyday negotiations. This does not mean that you have to be negotiating the return of a kidnapped victim.
What you will learn in this course can be used in any type of negotiation, such as asking your boss for a raise or even in simple conversations in relationships that you have that might require some type of negotiation know-how.
You will gain stronger communication skills and a deeper insight into human nature from this particular instructor.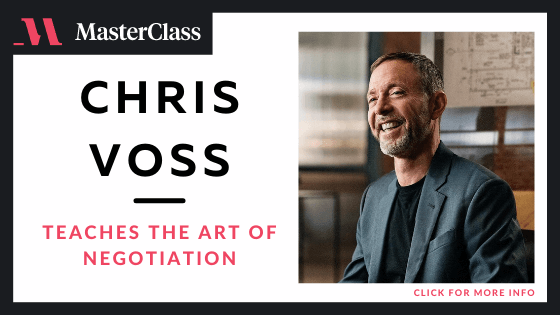 7. Sara Blakely Teaches Self-Made Entrepreneurship
For many people, starting your own business is the dream. Sara Blakely is a self-made billionaire and is also the founder of Spanx, which is the largest selection of slimming intimates and body shapers in the world of apparel. Blakely created this empire, making these types of apparel options for both men and women, and she has since shown to be very insightful about what she has created.
If you are interested in learning more about starting your own business or getting your new invention off of the ground, this class was made for you. You will learn how to navigate through the processes of setting out onto the path of entrepreneurship, especially if you're bootstrapping as an entrepreneur with little to no starting capital, and how to better make and market the products that you create.
(If you enjoy that course, you will love these entrepreneur courses online!)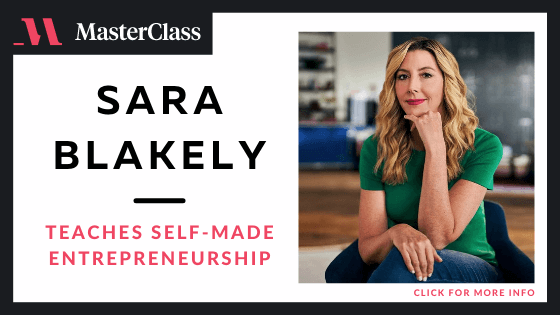 8. Paul Krugman Teaches Economics and Society
Believe it or not, Masterclass also offers courses based on economics and society. Paul Krugman is a Nobel Prize-winning economist, and in this particular course, he covers issues that you may come across in everyday headlines or on your local news channel. He will provide you with tools to help you make sense of all of the news that you take in every day.
You will learn the principles that shape social and political issues, from healthcare and tax debates to globalization and political polarization. If you are ready to strengthen your understanding of economics in societal structure, this is where you will learn how to approach and decipher different aspects of the economy.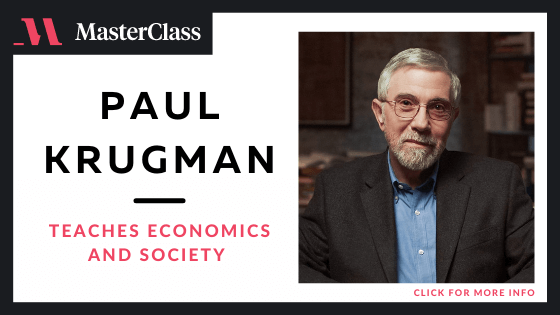 9. Bob Woodward Teaches Investigative Journalism
If you are a hungry journalist or just interested in the topic of investigative journalism in general, this is the perfect class that will provide you with the answers to all of your questions, or at least most of them.
If you don't know who Bob Woodward is, you may be able to somewhat recall the work that he did regarding his Watergate reporting with Carl Bernstein that helped to expose the corruption within the Nixon presidency.
Mr. Woodward has won two Pulitzer prizes and has published 19 bestselling books. This is definitely the person that you want to learn the fundamentals of investigative journalism from. Within this class, you will learn how to properly investigate a story and
interview the sources that you have. You will also learn how to understand how to write news that will reach all types of people.
If you are interested in potentially becoming the next widely known journalist in the nation, it could all start with this class.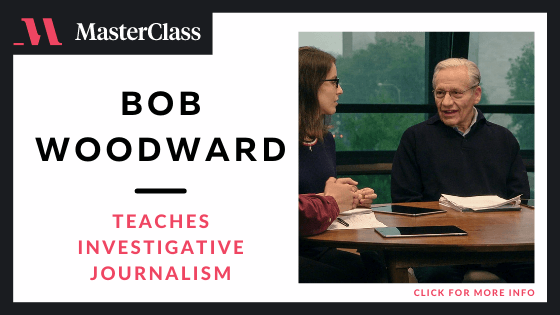 10. Neil Gaiman Teaches the Art of Storytelling
If you are interested in writing, hoping to make a career change into the professional writing niche, or just enjoy writing for fun, you would more than likely enjoy a class on the art of storytelling.
Neil Gaiman is one of the most notable storytellers today. You will learn why he loves to teach and how he plans to encourage not just you but other aspiring or already established writers.
You will learn how to find your own voice and how to develop your ideas in a way that will allow you to produce relatable content. You will learn how to build on the characters that you hope to create and maybe even find a voice that you never knew you had.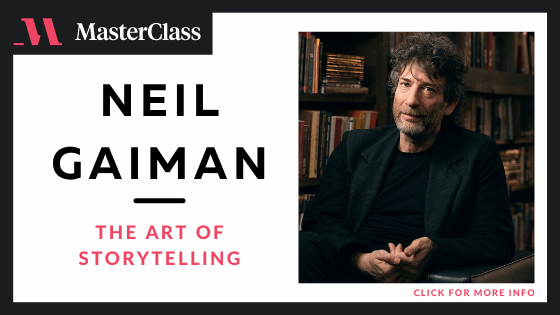 How Much Is a Subscription to Masterclass?
You may be wondering how much all of this costs. You have the option to take professional courses from world-renowned industry leaders and celebrities such as Billy Collins, Issa Rae, and Gordon Ramsay, so it must be expensive, or so you would think. Actually, a masterclass subscription only costs $180 annually, which equals out to be just $15 per month. 
With a subscription, you get unlimited access to all of the classes that the platform offers, and you can cancel your subscription at any time, even though you'll have the access for a year. Being able to have useful information and reliable content at your fingertips for less than $200 is valuable in a few ways.
You can gain new skills without putting yourself into debt, without breaking the bank in general, and let's not forget that a subscription-like this could make for a perfect gift for someone, if not yourself. 
With a masterclass subscription, you have the opportunity to give the gift of continuous learning for a year to anyone or to yourself. Another perk about a masterclass subscription is that you can try it risk-free for a week. Having that 7-day free trial is a comforting pro about the platform because you are able to give it a try and to see if it's going to be a useful tool for you to purchase. 
All of the features that MasterClass offers, such as the workbooks, pre-recordings, and all of the audio materials, are at your disposal throughout the time frame of your subscription.
It is important to note that MasterClass only offers an annual subscription and not monthly, but when broken down, it only equals out to $15 a month even though you pay it all in one sum. This is definitely where the free trial comes in handy for many people because you get to give it a test run. 
The platform is continuously growing, and new classes are actively added every single month, so if you decide to purchase an annual subscription, your learning opportunities will continue to be progressive, and you will find that you always have the choice of quality content delivered by well-known and trusted instructors.
Given that many of these classes are delivered by celebrities, you may find that a lot of the information and content that you have access to is more inspirational instead of something practical that you can apply right away. It's important to note that inspiration and practicality can be intertwined and that sometimes all you need is an inspiration to be able to dive deeper into something that you're interested in. 
Masterclass provides you with the fundamentals to be able to get started in something that you love or are curious about. The classes are not programs that you sign up for to become certified at the end of it. The purpose is to provide you with a basic understanding of different topics, to inspire you to try something different and to enhance your knowledge about a specific topic, or to provide you with a point of view from an industry professional. 
All of the classes, although pre-recorded, are not delivered in the same way, and that is intentional. Every instructor has their own teaching style or delivery method, and they do so in a way that they feel will be the best way to reach an audience. MasterClass provides a very unique, accessible, and intimate way of learning. Any other questions about  MasterClass can be answered in this MasterClass review.
If you want the accessibility and affordability to take on new skills from your bed, backyard, or while you're on the beach, then a masterclass subscription might interest you. If you're willing to take the plunge, click here to get started. With this particular platform, just like the name, you actually have the opportunity to master any class that you take. Happy learning!