Last updated on December 7th, 2023.
There are plenty of yoga classes available worldwide. As you gain a deeper understanding of yoga and progress in your journey, you may feel drawn to the idea of actually teaching yoga to others. But, how can you be sure you have all the tools to offer the best yoga classes to your students?
Loka Yoga School offers all the tools that seasoned and prospective yoga teachers alike need to become the best in their field. They offer in-person courses in Bali, Indonesia, as well as a variety of online courses available to students across the world. 
Below, we will discuss more information on Loka Yoga and the yoga teaching courses they offer. Keep reading to learn everything you need to know!
The Loka Yoga School offers comprehensive yoga teacher training, both locally and online. Their internationally-accredited certification programs combine ancient yoga techniques with the latest research, offering students an opportunity to improve their understanding of the history, traditions, and context of yoga as a whole. 
The Loka Yoga team is made up of dedicated practitioners specializing in different types of yoga, including:
Breathwork

Yoga for children and teenagers
Loka Yoga teachers strive to guide others along their yoga journey, helping experienced yogis and beginners alike deepen their understanding of this ancient practice. 
Where is Loka Yoga School Located?
Loka Yoga offers online training courses, as well as in-person certification programs in beautiful Canggu, Bali. Their venue is close to Bali's famous surf beach and offers easy access to Bali's vast coastline, cafes, and shops to allow students to soak up the spirituality of the area.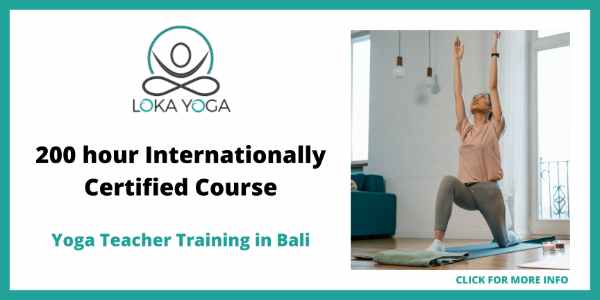 What Does Loka Yoga School Offer?
Loka Yoga School offers a variety of training programs, geared toward individuals of various skill levels and interests. All of their programs are certified by the Yoga Alliance, the world's leading registry of yoga teachers and schools. 
Loka Yoga offers in-person certification programs, as well as online programs suitable for yogis across the globe. Each offers a completely interactive experience to allow you to gain the deepest possible understanding of the yoga practice.
Loka Yoga's in-person certification programs are held throughout the year in Bali, Indonesia. They offer two types of yoga teacher training:
100 Hour Teacher Training

200 Hour Teacher Training
While both classes offer a similar approach to training, the class that will work best for you depends on your unique understanding of yoga techniques.
100 Hour Teacher Training
Loka Yoga's 100 Hour Teacher Training course is great for anyone who wants to go deeper in their yoga journey, or those who need just a little more help before they feel comfortable teaching yoga to others. Throughout this in-person, retreat-style training course, you will strengthen your skills and build your confidence in teaching through teachings on:
The knowledge you gain during this course will give you a stronger understanding of yoga and how it relates to the human body. By the time you finish your course, you will have the necessary information to guide an experimental yoga class and use hands-on techniques to make adjustments to your students' poses.
200 Hour Teacher Training
Like the 100 Hour Teacher Training course, Loka Yoga's 200 Hour Teacher training helps you take your yogi skills to the next level through a retreat-style experience. This internationally-certified course fuses ancient spiritual knowledge with modern science, allowing students to explore the depths of different yoga techniques. 
As part of this 200-hour course, you will receive a comprehensive syllabus that includes a teaching toolkit and information on advanced philosophy and anatomy. Each class consists of just 16 students and three different teachers, ensuring personalized attention throughout your journey. If you're looking to learn the most advanced teachings from leaders in the yoga world and deepen your understanding of yoga as it relates to the human body, this is the perfect course for you.
If a trip to Bali doesn't fit into your schedule, you can still enjoy the Loka Yoga School's teachings from the comfort of your own home. Some of the online courses available include:
Below, we will highlight the unique techniques offered by each of these three classes.
Yin Yoga Teacher Training
The Yin Yoga Teacher Training is a self-paced, 50-hour course offered online through video lectures and presentations. When you sign-up, you will also gain access to a teaching toolkit and a downloadable workbook you can use as part of the Yin Yoga classes you teach moving forward.
This online training course is perfect for yoga teachers of all skill levels. Throughout the 50 hours of training, you will learn everything you need to know about teaching Yin Yoga specifically, as well as the healing qualities this technique offers.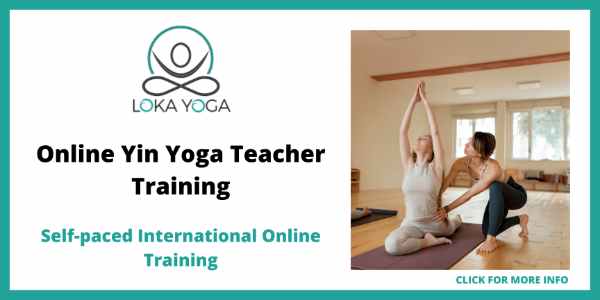 The 20-hour Breathwork Training is another self-paced online course offered by the Loka Yoga School. Through a combination of video-based classes, presentations, and guided practices, you will learn 24 different ancient pranayama and modern breathing techniques to incorporate into your yoga classes. 
Yogis believe that you can use different breathing techniques to do anything from reducing your stress or anxiety levels to releasing bad energy to live your life in the highest alignment. The techniques you learn here will help you and your students:
Relax the body

Stimulate or energize the mind

Heat or cool the body

Release negative energy
Here, you will learn all the fundamentals to utilize the healing qualities of different breathing techniques. 
Kids Yoga Teacher Training
The way you teach yoga to children and teenagers will differ from the way you teach it to adults. If you already have experience teaching yoga to adults and would now like to venture into a more child-friendly environment, this could be the perfect course for you.
This 80-hour, self-paced training course will help you teach your younger students:
Resilience

Self-confidence

Community values

Emotional intelligence
Through an array of video lectures, presentations, and reading materials, you will learn safe techniques for instilling these important values that help children process their thoughts and feelings. By the time you finish, you will be fully equipped to teach yoga to children of various physical and mental capabilities, ranging from ages 3-17. 
Why Take Yoga Teacher Training with Loka Yoga School?
Loka Yoga School offers nearly every training course that budding and experienced yoga teachers alike need to deepen their understanding and offer their students the best classes possible. They offer in-person certification programs in Bali, as well as online courses to students across the globe. All of their programs are recognized by the Yoga Alliance, ensuring you get the best experience possible and all the tools you need to succeed.