Last updated on November 24th, 2023.
Meditation is no longer a New Age fad; even healthcare professionals own up to its benefits when practiced regularly. Those benefits include managing stress, increasing self-awareness, reducing negative emotions, pain management, etc. Nowadays, there is a plethora of resources on mediation, from podcasts to news articles to books; perhaps the best way to get into the practice is through a retreat.
The seven best meditation retreats in the United States are as follows:
Let's delve deeper into the idea of mediation before getting into the specifics of the top seven retreats.
Is a Meditation Retreat Worth it?
Taking time off work and spending hard-earned money can feel like a real gamble, especially if it's a new experience. A meditation retreat may sound intriguing, or you may be at a place in your life where you need a jump start in your daily practice.
Yes, a meditation retreat offers an immersive experience that focuses on self-care, self-love and provides you with a tool belt of practices to help you in your daily life, deal with everyday stresses and enhance your daily happiness.
Let's look at what other factors may come up when considering a meditation retreat.
What Happens On a Meditation Retreat?
Meditation retreats can seem otherworldly, especially depending on the activities and location. Luckily, most retreat activities are entirely voluntary, and while some may challenge your comfort zones, they don't impose on your free will.
Meditation retreats combine teaching their meditative method or style with practice and various activities to enhance the experience and train your brain to be more positive. Activities could include yin yoga, hiking, gardening, art, etc. Some retreats double as a spa and offer wellness practices like massages, wraps, facials, etc.
Now that you know what could happen on a meditation retreat, let's look at the price tag attached.
How Much Do Meditation Retreats Cost?
You may be itching to set some time away for yourself to reconnect to your inner life and awaken your meditation practice, but you're concerned about the cost. Price is dependent on a few different factors: Location, duration, accommodations, food, and service.
Meditation retreats can cost anywhere between a hundred dollars to almost ten thousand. Luckily, many locations offer a sliding payment scale based on the individual's financial means. In other words, they are willing to work with you to have the experience you desire without breaking the bank.
Seeing a range of prices sure to fit into any individual's budget, let's break down the top meditation retreats in the United States.
7 Best Meditation Retreats in the US
When you're looking into meditation retreats, the one you choose is incredibly important.
1. Insight Meditation Society
Located in the lush 400-acre woodlands of Barre, Massachusetts, Insight Meditation Society is top of the list for several reasons. Not only does it offer a sliding scale for payments, making it one of the more economical options, but the instruction is unparalleled. Suitable for any experience level, the teachings are based on Vipassana and loving-kindness meditation.
Vipassana is known as insight meditation for the uninitiated, focusing on your inner self through non-judgmental self-observation. So, instead of focusing on an image or task, as you would in other techniques, you observe the inner life without attempting to control the experience.
Retreats are anywhere from a single weekend to several months in length. The price varies according to the duration, starting at $435. Single room accommodation and nutritious vegetarian dishes (including dairy and eggs) are provided. Courses are customized to your individual needs and experience level— and offer you the option of group or personal sessions with teachers.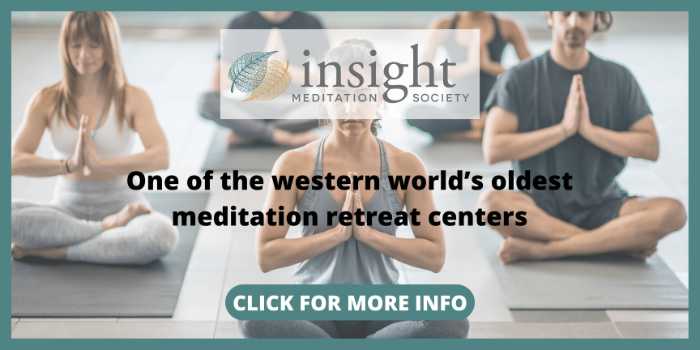 Located near the beautiful ocean views of Big Sur, California, Esalen Institute offers a variety of experiences, from retreats specifically for lawyers to ones focused on music, technology, or modern life. You get the added benefit of a community farm and garden, natural hot springs, and a breathtaking cliffside bathhouse.
Retreats are typically conducted over the weekend, but they do have five and seven-day options. Cost is primarily based on accommodations, anywhere between $900 and $8000. Meals are vegan or omnivorous, depending on individual preference. Instruction can include yoga or forest bathing and mindfulness, and self-love meditation.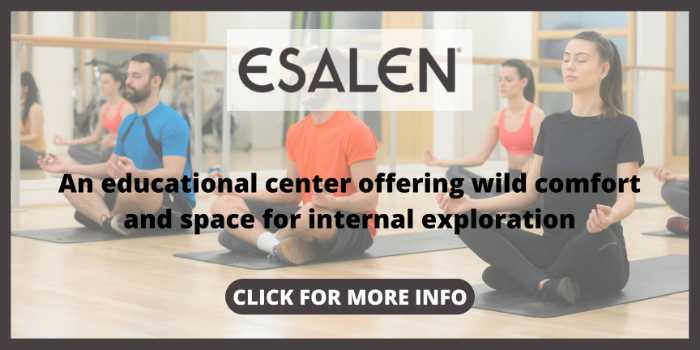 3. Green Gulch Farm Zen Center
Located on an organic farm in Muir Beach, California, Green Gulch Farm Zen Center offers a unique experience in Japanese Soto Zen meditation, including working in the gardens and learning about the Japanese tea ceremony. There are also online options for those who can't make it in person.
Japanese Soto Zen meditation is taught in a year-round instructional format. The three different meditation methods include sesshins (traditional), zazen (sitting meditation), and kinhin (walking meditation).
Retreats are anywhere from one to seven days and start at $180. Accommodations are single or double occupancy rooms in the Japanese guest house. You are given the option of extending your stay for several months if desired.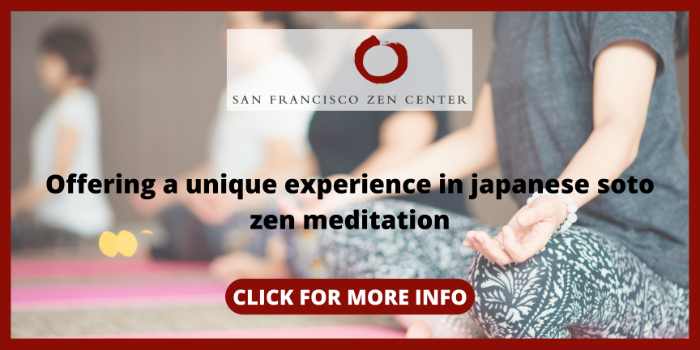 Located in the gorgeous Red Feather Lakes of Colorado, Drala Mountain Center makes the top seven because of its plethora of courses for beginners, its sliding scale for payment, and its family retreat option.
Retreats fall under three options: two or three-day, and week-long. Shambhala has one of the more economical costs, starting at just $100. Their retreats focus on guided meditations for all experience levels to reduce stress and increase mental clarity through various methods, including yoga, play, and outdoor activities like kayaking and hiking.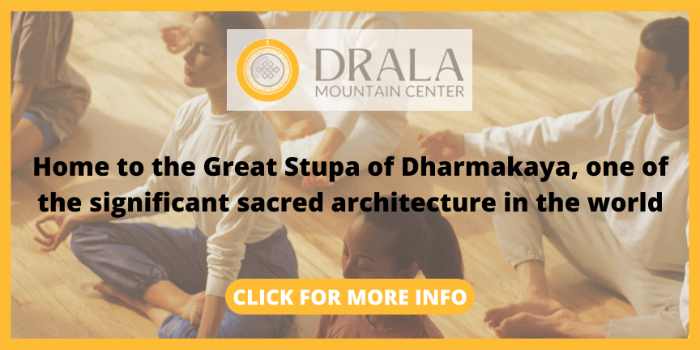 5. Spirit Rock Meditation Center
Located in the rolling hills of West Marin County, California, Spirit Rock Meditation Center stands out for its flexible retreat durations— anywhere from 2-hour drop-ins to months-long stays— their sliding scale payment option, and their retreats focused specifically on LGBTQ+ individuals or silence.
Retreats prices vary between $200 and $2,450. Accommodations are simple and cozy one or two-bed occupancy rooms. Programs offer varying methods, from the teachings of Buddha (Dharma) to loving-kindness meditation and Vipassana (Insight Meditation).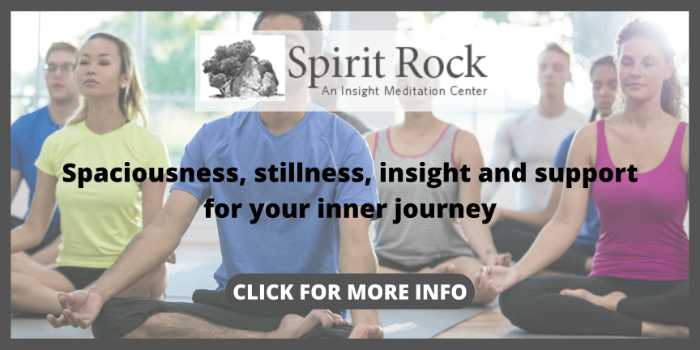 Located in the desert oasis of Arizona, SpiritQuest Retreats offers one of the largest ranges of retreats on this list— from shamanic, vortex, and wellness to healing, yoga, and meditation. Coupled with a spa, you can get individual instruction from master practitioners and pamper yourself with a massage. They also offer couples and family retreats.
There are three, five, and seven-day personal retreats in various focuses and two and three-day group retreats. Group retreats are typically $795, while the individual specialized retreats range from $2,413 to $8,208. Accommodations are available but not specified on their website. Any retreat can be extended and customized with a long list of add-ons.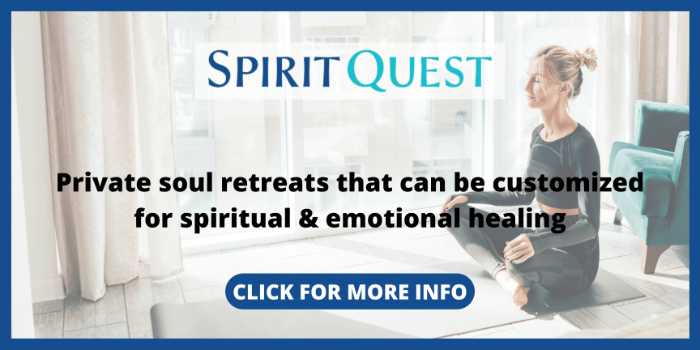 7. Zen Mountain Monastery
Located on 250 acres of woodlands near Tremper Mountain in New York, Zen Mountain Monastery makes the list for its immersive experience. Retreat participants will focus specifically on The Eight Gates of Zen instruction by John Loori, including zazen, liturgy, art, body and work practices, Buddhist study, etc.
Retreats can be as little as one day or as long as one month. Prices depend on whether you're a student, practicing member of the monastery, or an outside individual— starting at $45 but usually ranging between $150 and $350. They also have several online options, priced on suggested donations if you cannot make it in person.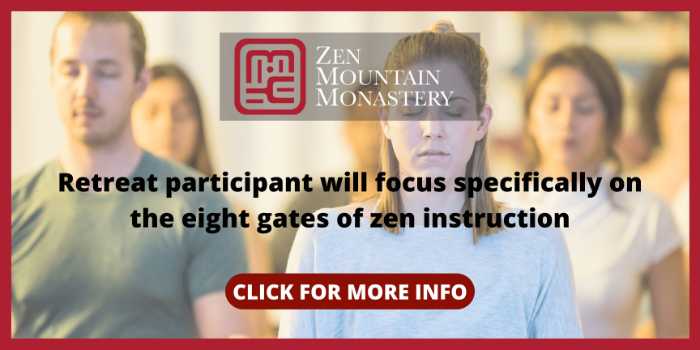 No matter your location, preference, or price range, there is a retreat on this list for you. Set your intentions and expectations, and start your journey.