Last updated on November 23rd, 2023.
The genre of self-help has been around for a long time. It started as a way to advise the hard-working men and spread ideas to benefit society. Self-help is now more geared toward the pursuit of self-improvement.
There are many self-help books to choose from. You can read everything from Tony Robbins to books about men and women's relationships. "He's Just Not That into You" ushered in the self-empowerment movement of the early 2000s. Self-help is a unique genre with a lot of variety.
You may still be able to find some of the older self-help books in your local bookstore. If you want to discover the seven most influential self-help books of all time, check out this article.
What Makes a Book a Self-Help Book?
There are distinct criteria for what makes a book a self-help book. There are self-help books that cover diverse topics. A self-help book should empower and motivate the reader towards positive change. Self-help books will encourage you to take responsibility for your situation in life and give you advice concerning moving forward.
Self-help books show you how to prioritize your goals and your life in general, as they are prompting you to act concerning your current circumstances and start your journey toward a better life. They want you to let go of your self-limiting attitude, be positive, and do the work you need to do to change.
What Topics Do Self-Help Books Cover?
There are a wide variety of topics that self-help books cover. Self-help books tend to cover topics that are popular and will generate broad interest:
Abuse- Everyone who is abused should get help to know it is not their fault
Addiction– People with addictions need to learn self-control and learn coping skills
Anger Management- People with anger management need to get to the root of their anger and learn how to control it
Anxiety- People who are anxious need to learn how to relax and stress less
Bipolar Disorder- Bipolar- disorder is a serious condition that requires insight into the mind of the person afflicted
Change & Personal Growth- If you want to change, you will need tools to help steer you in the right direction
Cognitive Behavior Therapy– Learn how to get control over your moods and your life
Financial Problems – The actual value of money and how to budget
Grief and Loss- Learning how to cope with death or loss in an appropriate manner
Happiness- Experiencing the joy of living your best life
Bad Habits- Finding out ways to break unpleasant habits
Mindfulness – Learning how mindfulness can help with your mental health
Obsessive-Compulsive Disorder – How to not let OCD take over your life
Parenting- How to give your kids the parents they deserve
Relationships- Love, marriage, and family
Self-Esteem- How to overcome low self-esteem and love yourself
Sex Addiction- Confronting this behavior and changing your life
Stress- Limiting and managing your stress
Suicide- Talking about the pain of the people left behind
Time Management- Using your time wisely and not procrastinating
Willpower – Walking away from bad decisions for good
These topics are just a smattering of what self-help books offer. You can find a self-help book on almost any subject.
When Did the Self Help Book Craze Start?
The " self-help " genre gets its name from the 1859 best-selling book by Samuel Smiles, which was called Self-Help. This book was about success in life, coming not from material gain but through arduous work and the application of unique gifts or talents. If you maintain a good attitude and keep your head high, you will succeed. Good things come to those who put in the time and effort.
Smiles' stories came from hard-working men with modest backgrounds who are strong-willed in character. Samuel Smiles was a Scottish writer and a government reformer. He believed that people in the world needed a better mindset for progress and new ideas to thrive instead of simply making new laws.
He despised materialism and wealth, as well as poverty in equal measure. The book's central theme was that self-control is necessary when it comes to finances, but hardship often comes from irresponsibility. He was also very liberal. He championed independence, the right to vote, and women's suffrage. The book made Smiles a successful author and an influential teacher of his time.
The book was not only considered the Gospel of the self-help genre, but it also made these books more mainstream and popular. Self-help books were in existence before it, but his book ushered in the self-guided improvement book obsession.
How Do the Older Self-Help Books Hold up?
Most of the older and historically relevant self-help books are still in existence today. For example, Carnegie's writings "How to Win Friends and Influence People" came about an entire generation after Smiles' best-selling book. It became one of the most important self-help books in history. It foreshadows many of the self-help books that are popular today.
"The Art of War," which should be referred to as the businessman's bible, has made a resurgence in the contemporary self-help genre and has created a mass following from eager professionals looking to get a leg up in the big game. Self-help books represent the time in which they are written. The older self-help books of the early 1900s were more concerned about the working man, and women were not considered.
It was not until the later 1950s or early 60s that there was a wide array of self-help books for everyone to choose from, per the dawn of the sexual revolution. In 1969, the bombshell book "Everything You Wanted to Know About Sex but Were too Afraid to Ask" was groundbreaking. Today, it is almost laughable.
Today's self-help books have a wider variety, and of course, celebrities write many self-help books. It would peeve Samuel Smiley to see what the self-help book genre has become, as they are more concerned with personal benefits than society's betterment.
What is the Number 1 Self-Help Book?
"Think and Grow Rich," authored by Napolean Hill, was published in 1937. It sold 80 million copies. In the book, Hill shares with readers his philosophy of success. It has inspired millions of people to become entrepreneurs and have their own success stories. Hill talks about the critical elements to achieving success and winning in business and life in the book.
The 7 Most Influential Self-Help Books of All Time
There are plenty of self-help books you can choose from, and many of them are classics. Self-help readers tend to believe that their books have the power to change their lives, and there is nothing wrong with that. The right self-help book will influence the reader to make the necessary changes to benefit their life. 
"How to Win Friends and Influence People"
In the year 1936, author Dale Carnegie wrote this gem. It became one of the best-selling books of all time. If you choose to read it, you will not be disappointed. It will help to improve your social skills, as well as teach you how to communicate better. It can assist you in your quest for success and prosperity. The book sold over 30 million copies, and it became the standard for many of the self-help books that came after it.
The book is separated into four sections. In each section, Carnegie explains how you can successfully communicate with others. He cites various people who practiced these principles and got results. He also teaches readers how to be a leader and take charge of situations. Carnegie, who had a career that revolved around public speaking, is the best educator on the subject.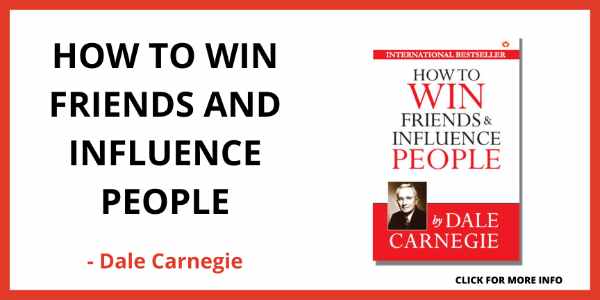 As mentioned above, the book authored by Napolean Hill, "Think and Grow Rich," was published in 1937, during the Great Depression. It came onto the scene a year after Carnegie's book, titled  "How To Win Friends and Influence People." which helps you see you can succeed in any line of work.
If you are motivated enough to do the job, you can be whatever you want. Napolean Hill made more millionaires with his book than any other book ever has. He was one of the very first authors who was genuinely devoted to encouraging the personal success of others. It outlines the moves you must make and even the ones you need to avoid if you want to achieve financial freedom and personal development.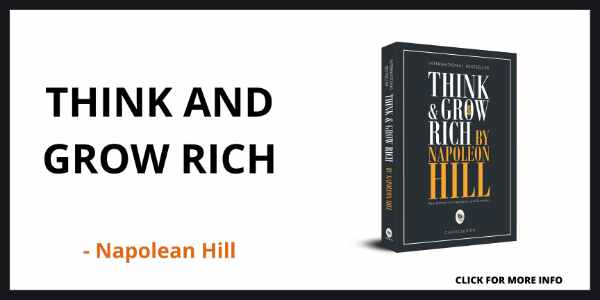 "Men Are from Mars Women Are from Venus"
Author and marriage counselor John Gray discusses the differences between men and women and how they live on different "planets." The book concerns the successful communication between the sexes, such as verbal and non-verbal language. The book's goal is to teach both men and women to acknowledge and accept the differences between each other and live together peacefully.
The book indicates that the main issue between men and women is that there are significant psychological differences between them. This book sold over fifteen million copies and became synonymous with the relationship health niche of self-help. The book was published in 1992, and it was the most popular work of nonfiction of the 1990s.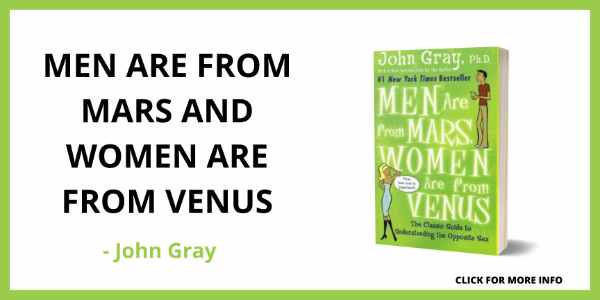 "The 7 Habits of Highly Effective People"
Steve Covey authored this book, and it was published in 1989. The book helps you learn how to be more productive at work. The habits that the author talks about in the book are focused on self-mastery and becoming more independent. Being willing to collaborate with a team is encouraged, and the reader is taught how to utilize their communication skills properly.
The book encourages the reader to utilize the discipline necessary to arrange your daily activities based on what is most significant rather than most urgent. We must act according to our values and not allow instant gratification to be the immediate response. Time magazine named Stephen Covey one of the twenty-five most influential people. His book has sold more than thirty million copies worldwide.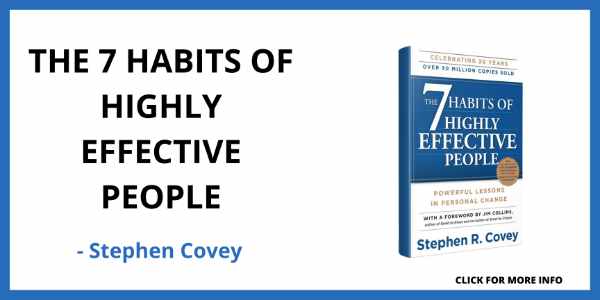 "The Power of Positive Thinking"
"The Power of Positive Thinking," authored by Norman Vincent Peale, who was a minister. It was published in 1952. It quickly became an international sensation, selling over twenty million copies worldwide. The book explains how to achieve an optimistic approach to living. The secret to success comes from controlling your mind. The book provides case histories by utilizing a biblical approach.
The book encourages letting go of negative thinking, which will bring in the positive energy that comes from God. The techniques taught in the book are meant to bring the reader a better quality of life. The book was not popular with intellectuals and health experts, but it became a phenomenon among the general public.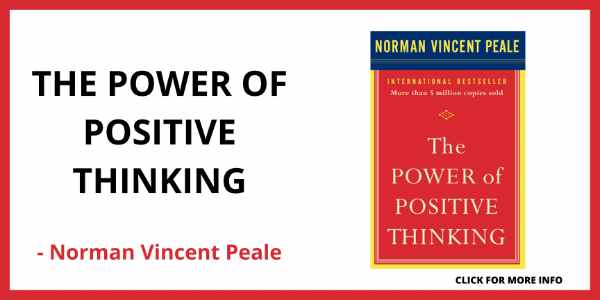 "Awaken the Giant Within"
"Awaken the Giant Within" was written by self-empowerment coach Tony Robbins in 1991. In the book, Robbins gives you step-by-step instructions to find your true purpose and control your life. It is how you live consistently that matters, not what you sometimes do. Robbins teaches you how to conduct yourself in every situation.
The author encourages the reader to adjust their belief system and adopt a more positive, go-getter attitude. The book demonstrates a plethora of strategies to accomplish this. The book made Tony Robbins famous for his powerful messages and motivational seminars. Even though this book was published over 30 years ago, it still holds relevance today.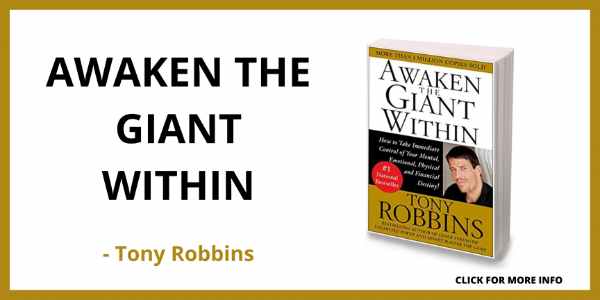 "He's Just Not That into You"
The truth was never told so accurately in this 2004 self-help book authored by Greg Behrendt and Liz Tuccillo. This tough-love advice is for women asking themselves and their girlfriends over cocktails the age-old question, "Is he into me?" The book encourages women to stop making excuses for the men who:
Ghost them
Do not give them the attention they deserve
Will not leave their girlfriend
Will not leave the friend zone
The book became a movie in 2009. Heavy hitters like Drew Barrymore, Scarlett Johannson, Bradley Cooper, and Jennifer Aniston all play significant roles in the film. Both the book and the movie were major hits, especially with women. The book has topped the bestseller charts internationally.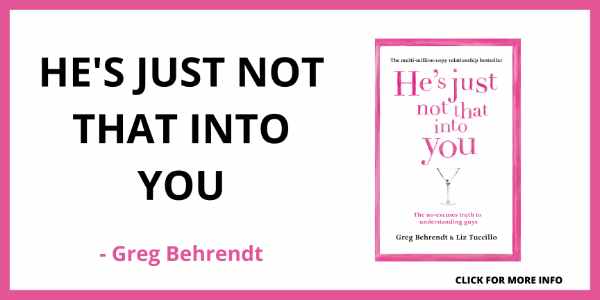 Want to Learn More About Personal Development and Self-Help?
You can always learn more about personal development and self-help. Personal development is an important learning area that is taught by self-help books. If you want, you can go to personal development and take a gander at all the different articles about the subject.
If you go to the website, click on the second page, and you will see articles on Tony Robbins' motivational speaking and helping audiences with their personal development. His messages focus on how to get ahead in business and how to improve interpersonal relationships. The site also features various Tony Robbins books, as readers can benefit from his guidance and self-help wisdom.
The self-help genre was born at a time when liberalism was first becoming popular. Eventually, it grew into a booming multi-million-dollar industry that influences people worldwide. Self-help books are meant to help you improve your life. The next time you are in the book store, you can try to find some of these books and see if they may be able to help you with your current situation.