Last updated on August 29th, 2023.
Online certifications have become rampant these days. Online certification is a confirmation of completion, like a degree or certificate. Anytime someone wants to add more knowledge in a certain area, the next best thing to do is pursue a course that these days you can easily pursue in your free time from the comfort of your home. As online certifications become rampant, the next most asked question is whether or not they are legit, which solely depends on the institution you're studying at. 
If you're thinking of pursuing online courses, you might be wondering which one will pay well in your career field, and we have a list of the best ones. Specific careers tend to be high paying compared to others. Naturally, this depends on how saturated the market is with the specific career you're choosing to study. These online certifications that we mention here are ones that will guide you to more pay. 
Are Online Certifications legit?
Obviously, we can't vouch for every online certification that is being offered on the internet. Since online courses have been on the rise in recent years, it is normal to find a few courses that aren't legit or even recognized by any institutions. There are different ways you can use to gauge whether the online certification is legit or not. 
The first way to realize whether your certification is legit is by checking whether the institution you're studying at is accredited or not. An accredited certificate will be acceptable to all employers, while non-accredited certifications are frowned upon. While some employers will accept unaccredited certificates, others will accept them without issues. If you're unsure whether your employer will want an accredited certification or not, check with them, and you'll be sure to see it in their requirements. 
When searching for online courses, another way to recognize scammy institutions is if they have a name similar to a recognized institution, only to add another name in the middle of the end. This is common and makes many people fall for it thinking it's part of the accredited university or institution they know. It sure is a scam if you're studying a long-term course and the institution asks for all the money upfront. Universities or colleges, first off, have an admission criterion. Once you're admitted, you must pay each semester's fee after completing the previous one and are ready for the next one. 
If you ever feel like something is too good to be true, it's a sign of a scam. For example, if you notice that earning a degree seems way too easy, it's probably a scam. Online reviews are the most detailed things that should let you know if something is valid or a fraud. If there aren't any reviews or negative ones, then that should be a red flag. All legit universities and institutions always have reviews all over the internet for you to countercheck and decide if you'll join or not.
What kinds of certifications are available online?
More online certifications are available daily, and each one of these serves different purposes. You can choose to pursue an online certification for various purposes. Which include: 
Continuing education certificates
Continuing education units (CEUs) allow people to keep learning new things that have come up in their industry of practice. This also allows employers to see that their employees' certifications are upto date. Most institutions offer their CEUs online so that students don't have difficulty keeping up to date with their education. 
Professional certifications
It is common these days to find colleges and universities offering degrees online upon completing their courses. Some rules need to be followed when offering such, like accreditation from supervising bodies. University officials must approve such courses to ensure they have all the required material that makes them valid. 
Product-based certifications
Products-based certifications show that an individual has the knowledge to use or operate a specific product. For example, if one has a software certification, you'll be able to employ them so they can help you build your software. 
Most companies have online courses where upon completion, an employee gets awarded. Such courses allow employees to show that they've completed their onboarding process or have now acquired a new skill to help the company further. Employee certifications enable employees to see their employee's growth and performance. 
6 Online Certifications That Pay Well in Their Career Field
Computer science is an essential skill that most, if not all, employees consider an added advantage. Since the world is moving into an online space, having computer science skills puts you in a good place. This certification teaches computer science, basic theory, and technical programming skills. It also helps build specific software skills. It's a good stepping stone for those wishing to enter this field of computer science or those with relevant certifications or degrees who want to increase their knowledge further. It currently is among the best online certifications that pay well. The job options for this certification include Business Analyst, Software Developer, and Operations Manager, among others. The average yearly income for this is $61,040.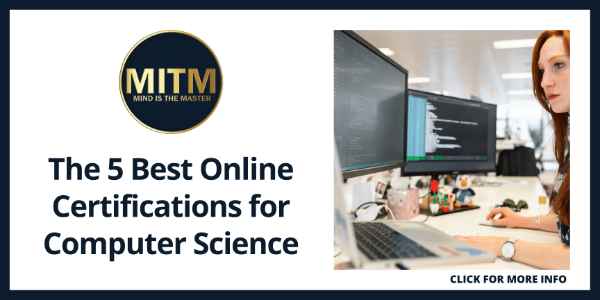 Finance and accounting are the most valuable skills you need in the business world. Earning a finance and accounting certification could be your ticket to a higher-paying job. Advancing your knowledge in this manner makes your employer see your dedication, motivation, and commitment. Such a certification could make you easily earn promotions, bonuses, or raises. Often taking this certification will land you a job where you'll be responsible for publicly reporting a company's financial status. The average annual salary of a financial accountant is $56,320. This number keeps going up if you have more experience in the field.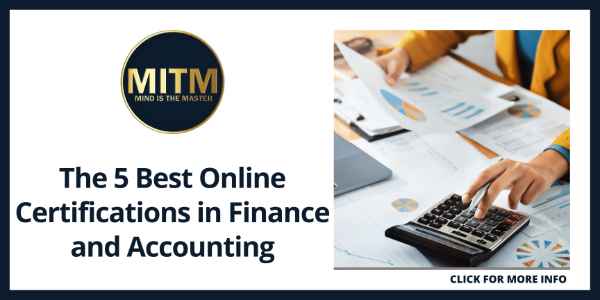 Most people's dreams shape others' lives while still pursuing something you love. The role of a high school teacher is to guide students and educate them, preparing them for college or the job market. To become a high school teacher, you must earn a degree's major in the subject you wish to teach, complete an internship, apply for a teaching license and start checking for open teaching positions in your area. The median annual teacher's salary, according to the US Bureau of Labor Statistics in 2018, was $60,320. Some teachers earned upwards of $97,500. There is expected to be a job growth of 4% through 2028. This will be an excellent certification to pursue if you're passionate about teaching.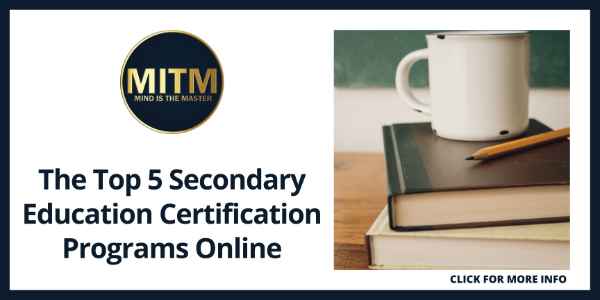 With the rise in online stores and businesses, the requirement for a product manager keeps increasing. Product management includes learning communication, economics, marketing, statistics, public relations, advertising, and management. The role of a product manager is to use marketing and promotional skills to advance a product from the early stages of inception to when it reaches the hands of consumers. According to The US Bureau of Labor Statistics, this career line will grow by 7% through 2029. If you have other skills relevant to this certification, your chances of getting a job and earning, even more, are high. A relevant certificate could be in the industry where you want to manage their products, like agriculture or technology. According to the Bureau of Labor Statistics, promotion and advertising managers earned around $141,490 in 2020.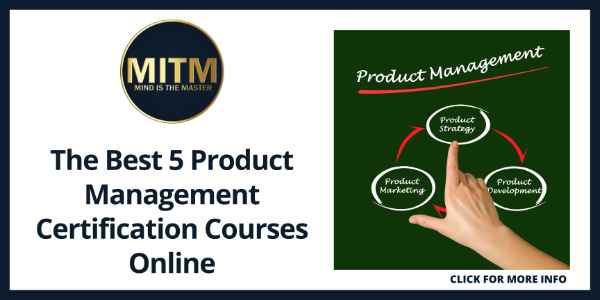 A digital marketing certification offers knowledge of practical ways one can lead a company's digital marketing. This certification provides real-time skills that your employers need you to have so you can perform efficiently at work. A digital marketing course will teach analytics and data insights, business strategy, content marketing, display advertising, and E-commerce. Earning digital marketing certification will allow you to work as an SEO manager, digital marketing specialist, search director, social media marketing analyst, and other roles. Digital marketers can earn between $40,000 and $97,000 per year. The amount of money you earn as a digital marketer depends on your skills, experience, personal reputation, job position, country, and qualifications.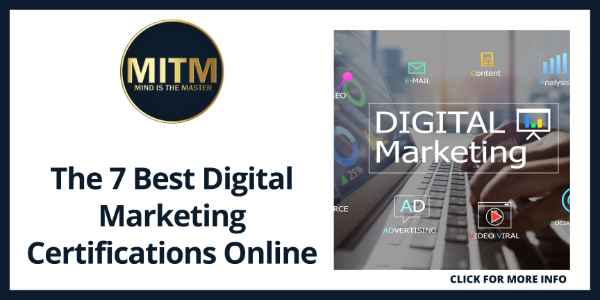 A higher education certification is the most basic qualification that a student can gain in higher education. If you take on full-time study, you will get this certification within a year, while part-time takes two years of study. Earning this certification can boost confidence and support career change or progression. A higher education certification helps you progress career-wise and pursue other degrees you couldn't otherwise.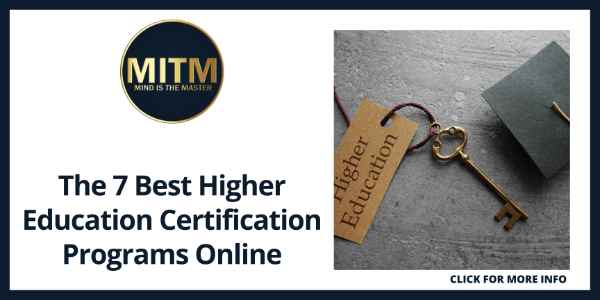 When looking to advance your career and get paid more, adding an online certification to your portfolio adds much value to your career. Above, we mention online certificates that pay well in their career field. These certifications will help you if you're looking to change your career or if you want to advance your current career and CV. These certifications will add a lot of value to your career and money in your bank.
Here is an article about highest paying online degrees.