Last updated on December 8th, 2023.
Mental health is finally reaching the forefront of mainstream consciousness. More than ever, Americans recognize the importance of their psychological well-being and seek professional guidance for conditions ranging from situational depression to chronic anxiety to the often exaggerated schizophrenic malaises.
Counselors are taking advantage of internet-based technologies to increase client accessibility. These services provide patients access to mental health specialists from the comfort of their homes:
There is still a lot of confusion about online healthcare, though, and potential patients approaching a mental health expert for the first time are bound to find themselves daunted by the details. So read on for a quick, introductory explanation of the world of online mental health services and to learn about three great online counseling services.
What Types of Things Does Health Insurance Typically Cover?
One of the first questions many new mental health patients ask is, 'Will my insurance cover it?' And the answer is, unfortunately, complicated. The realm of health insurance can be complex and difficult to navigate. Minimum coverage requirements will vary depending on your state and who your insurance provider is.
For starters, all health insurance policies certified by the Health Insurance Marketplace are required to cover the following services under the Affordable Healthcare Act (ACA):
| | |
| --- | --- |
| Service | Details |
| Outpatient Hospital treatments | These are hospital services you would receive while outside of a hospital, e.g., ambulance services. |
| Emergency Medical Services | This category of insurance is for emergency medical treatment, such as emergency room services. |
| Hospitalization | This is coverage for any other reason one might need to use a hospital's services rather than just a single doctor. |
| Maternal Services | Insurance policies must cover pregnancy, maternity care, and the care of infants, as well as many related conditions. |
| Pediatric Care | Qualifying healthcare plans must cover medical care for children, including dental and vision coverage. |
| Preventative and Maintenance Care | This category addresses preventative and wellness services, like regular check-ups, as well as chronic disease management. |
| Mental Health Services | These health services include counseling, psychotherapy, as well as treatments for substance use and behavioral disorders. |
| Rehabilitative & Habilitative Care | This covers treatments and assistive technology designed to help patients gain or regain mental and physical skills. |
| Laboratory Services | This is coverage for analytic medical services, such as X-rays or blood tests. |
| Prescription Medicines | Certified insurance policies are required to provide coverage for medications prescribed by a doctor. |
As long as your insurance plan is considered qualifying under the Affordable Care Act, it is likely that your health insurance policy offers you coverage for mental health care expenses. However, some policies qualify without offering all of the above medical coverages.
Patients currently holding a health insurance plan that is not qualified under the Affordable Care Act may still have coverage for mental health services. However, you will need to either check through your policy or contact your insurance provider directly to confirm the extent of your mental health coverage.
What to Expect from an Online Counseling Service
Ultimately, the experience of each patient will be unique according to their needs. Online counseling services often give patients access to talk therapy, conducted on a schedule and by a method suitable for the patient. This may entail regular video chat appointments or simply access to your therapist via text chat on an as-needed basis. Those are  just some many benefits of online counseling.
The most important consideration for any new mental health patient considering an online counseling service is this: not every kind of mental health service is for every kind of mental health patient. Essentially, and especially for the administration of mental healthcare, the treatment applied must be tailored to the patient's individual needs.
This means that despite the convenience and affordability of online psychological health services, you or your provider may find that the experience is insufficient in addressing your mental health concerns. If that is the case, do not hesitate to request suggestions from your therapist or general practitioner for more suitable mental health services.
Check out this article to find out what happens during a typical counseling session.
2 Great Online Counseling Services That Take Insurance
Patients in possession of an amenable health insurance policy and interested in pursuing accessible counseling services will be happy to hear that their insurance company may be partnered with one or more online counseling services.
Make sure to check that you have coverage specifically for telepsychology services.
These services offer patients more flexible scheduling than traditional, in-person counseling, as well as an increased capacity for allowing patients to switch from one remote therapist to another. They also offer patients uniquely increased access to chat with a therapists online by taking advantage of instant messaging and live chat technologies.
Keep reading to discover three great online counseling services that take insurance.
Online-Therapy, an internet-based hub for mental health care providers offers a cross-platform service through which patients can access a professional therapist. Patients are also given access to a variety of assistive mental health resources, such as:
Educational materials
Worksheets and activities
Yoga Instruction Videos
Live chat messaging and video sessions with your therapist
However, this service focuses primarily on cognitive behavioral therapy (CBT) and behavioral conditions that can be treated with this kind of therapy. Patients in need of other forms of therapy or treatment specific to certain types of psychological malaise may not be able to find adequate treatment through this service.
This online service also requires that patients submit healthcare claims to their insurance providers independently, rather than sending these claims to insurance companies directly. However, they do offer some pricing flexibility: patients interested in this service can choose from three different subscription plans to suit their budget.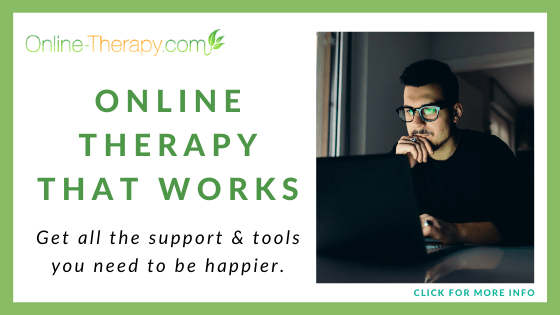 This online service also offers cross-platform access to mental health care professionals, with a unique matching process that considers the patient's needs as well as their treatment goals, demographic background, and personal preferences such as therapists of a specific gender, religion, or cultural identity.
However, patients are encouraged to request the assignment of another therapist via BetterHelp's matching process if their first matchup seems unsuccessful. They also provide details on each therapist's licensure and educational background so that patients may feel comfortable with the legitimacy of the care they receive.
Additional mental health services offered by this platform include:
Live chat messaging with your assigned counselor
Therapy sessions conducted via text, over the phone, or by video chat
Free access to regular group therapy seminars led by licensed therapists
Access to patient education programs and learning activities
BetterHelp online counseling also openly acknowledges the limitations of their treatment options. They suggest that patients diagnosed with one or more severe mental disorders, patients seeking treatment under the duress of a court order, and parents or guardians of underage patients consider investigating alternative mental health resources.
When Did Insurance Start Covering Counseling Services?
Prior to the outbreak of COVID-19, less than one percent of insurance claims were for remote healthcare services. Of these claims, primary care visits and mental health services were the most common healthcare categories to offer remote treatment through telecommunications technology.
After the COVID-19 pandemic was declared a public health emergency by the United States government, Medicare and Medicaid Services responded by offering temporary extended coverage to an extremely wide net of telehealth services. The private insurance market followed suit, expanding policies to include telemedicine benefits. This makes online counseling services more accessible than ever before.
While the number of providers extending their practices into telehealth services was already increasing before the pandemic, the steep increase in demand for telehealth services that resulted from the outbreak has led experts to project that remote medical service coverage may become a permanent staple on the health insurance market.  Certifications in Telehealth and a number have businesses have become the result.  
Currently, many health insurance providers are suspending public comment on the subject of continued telehealth coverage. At the same time, both the federal and state governments have yet to make significant announcements regarding the future of telehealth coverage requirements for Medicare, Medicaid, and private health insurance companies.
Do All Insurances Cover Counseling Services?
Unfortunately, not all insurance companies are required to cover mental health services. These insurance plans are not considered to meet the minimum healthcare requirements of the Affordable Care Act and are therefore not qualified by the Health Insurance Marketplace.
Individuals are no longer penalized for purchasing these policies; however, the federal government may still levy fines against employers offering inadequate health insurance to their employees. This means that coverage for mental health services may be included in your plan to meet minimum value requirements, but it may also not be.
Additionally, some insurance policies offer coverage for mental health treatments yet do not offer provisions for services administered through telecommunications. Furthermore, some policies may address remote psychological care in only some forms, such as covering phone counseling and not video call therapy.
Navigating the world of health insurance was marked as notably abstruse even before the advent of the COVID-19 pandemic. The addition of coverage options for telemedicine far alleviated the inaccessible pedantry of insurance jargon. Patients seeking affordable and accessible mental health services may be assured that their insurance likely covers remote consultations and treatments for mental health concerns.
After confirming that your health insurance policy covers online mental health services, consider seeking a provider through internet-based platforms such as TalkSpace, online-therapy.com, or BetterHelp. Remember that while remote mental health services may be convenient and increasingly common, mental health care has many forms. Consult your doctor or therapist about pursuing online mental health services.