Last updated on August 29th, 2023.
Secondary education is a rewarding and inspiring career, and if you are looking to get started, it is natural to wonder where you can pursue an online certification to begin working in this field. Secondary education almost always requires a certification to have access and eligibility for the teaching jobs of your dreams.
The best online secondary education certification programs include those offered by:
All of these programs are totally online and often offer affordable tuition options.
With a certification or degree from one of these online programs, your dream job in teaching is just around the corner. Keep reading to learn more about what makes these programs exceptional, along with some factors you can keep in mind when choosing the program that is right for you.
What Are the Best Online Secondary Education Certification Programs
As an aspiring teacher, you probably cannot wait to get started working with students and shaping their lives. However, you will need a certificate or degree in secondary education to be eligible to teach at most schools in the United States.
Fortunately, with the proliferation of online degree programs, this certification is something you can pursue from the comfort of your own home. The following sections will discuss some of the top secondary education programs online.
1. Western Governors University
Western Governors University is a standout option for those interested in a degree program online. It offers the following benefits:
Four degree certifications in secondary education, including specializations in certain subjects and age ranges.
Low-cost tuition starting at around $6,000 annually.
An extensive alumni network.
Students who choose to pursue a secondary education online degree at Western Governors University find that they are often able to complete the curriculum in one to three years, depending on their schedules and credit loads.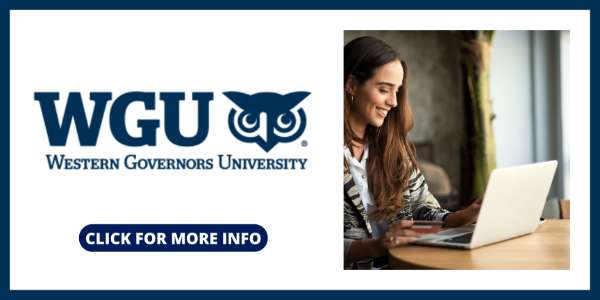 2. Grand Canyon University
This faith-based college is located in Arizona, but offers popular online programs for students all over the country and world. Like Western Governors University, Grand Canyon University also has four degree certifications that cover the following subjects:
English
History
Business
Math
If someone is interested in becoming a business teacher, this could be an especially appealing program considering business specializations are not as common as other core subjects.
With a price tag of around $17,000 per year, Grand Canyon University is a little more expensive than some of its counterparts, but still results in a high satisfaction rate.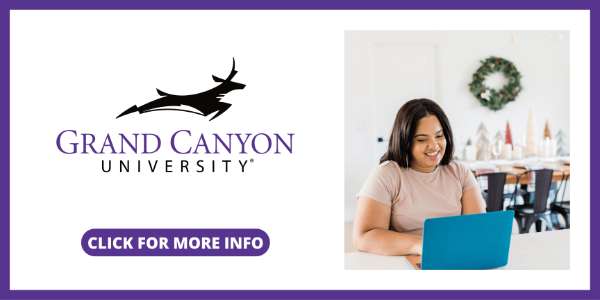 Iowa State University is a rigorous and prestigious institution that has begun offering more of its programs online. Currently, Iowa State University allows students to choose a field of their choice and then receive teaching certification in the area.
This can be done online, and also offers the flexibility to transition to in-person learning if a student wishes to do so. At Iowa State University, students will receive professional development and student teaching in their area of specialization.
Additionally, students may wish to keep in mind that, as a state university, Iowa state has different tuition rates for in-state and out of state students. Overall, the average net price each year for a teaching certificate from Iowa State University is around $13,000.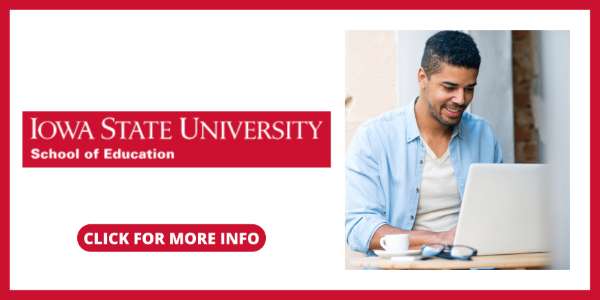 This Virginia-based college is a known favorite among those looking for online degree programs. At Liberty, students can specialize in middle school or high school education beyond their secondary education certification.
With a remarkable 7 degree programs in secondary education, students may find that this is the most customizable option for their learning, whether they are a continuing student or new to the university experience. The price for Liberty University is around $11,000 on average.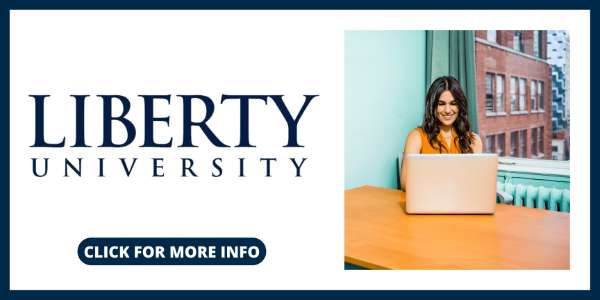 5. Murray State University
Murray State is a highly affordable option at around $10,000 per year. It offers many opportunities for specialization, and can also be flexible in the amount of time it takes students to complete their certification coursework.
Not only does Murray State emphasize a practical approach to teaching, but also informs itself with some of the best pedagogical practices as informed by research.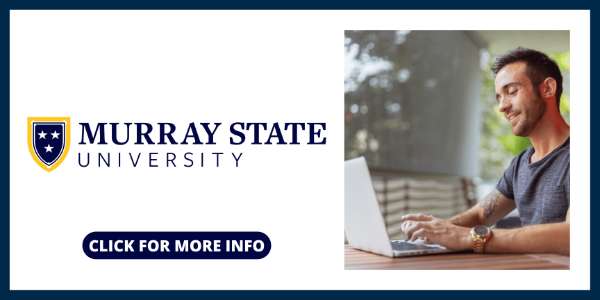 Why Should You Get an Online Certificate in Education
Now that you know the top schools, you may be wondering what the benefits are to pursuing an online teaching certificate program.
Though the benefits of in-person learning are often stated, online educational programs offer the following perks:
Flexibility: Students in online programs find that they can often do their courses whenever it works for their schedule, allowing them to have jobs on the side and more control over their daily routine.
Affordability: Many online certification programs provide students with a way to learn without the huge sticker price often associated with a college education.
Rigor: Although online degree programs may have been second to in-person experiences in the past, this is quickly changing. All of these certification programs are highly esteemed and will provide you with the knowledge you need to succeed in the field of education.
When you choose your online program of your choice, it is wise to keep in mind the area you would like to teach in, as well as the price. You may wish to set up an appointment with an advisor or professor in the program to see if the curriculum best aligns with your interests.
Beyond the personal benefits of teaching, this career field also promises a steady salary in a job field that is constantly growing. People will always need teachers, and with an online teaching certification, you will find that your path to success is easier and more convenient than ever before.
All of these programs have a combination of advantages such as areas of specialization, flexibility, and price, and all are easily accessible online. It may take a little research to determine which program is best for you, but you can rest assured that with a teaching certification from one of these online programs, you will soon be on your way toward a rewarding and exciting career as a secondary educator.