Last updated on September 23rd, 2023.
Yoga practice offers many benefits for the mind, body, and soul. When you choose to be a yoga teacher, you learn how to deliver this ancient practice to others through fantastic teaching skills and wisdom. Becoming a yoga teacher will lead you to the path of personal growth and enlightenment. Maybe you've been promising to join yoga teacher training and finally be a yoga teacher. But you've never had the guts to be one. It's finally your chance to do just that and take a leap of faith. 
There are many reasons to become a yoga teacher, and these ten reasons to study to be a yoga teacher in 2023 don't even begin to cover them. Hopefully, these help you make up your mind on choosing to become a yoga teacher. Becoming a yoga teacher is more of a passion; you can't do it without drive and passion. We have plenty of those if you need more reasons to become a yoga teacher. 
How do I become a Yoga Teacher?
Most people become yoga teachers without intending to. That's because it starts as a passion for yoga practice, then translates to years of practicing yoga passionately, helping close friends learn yoga, and finally craving to help more people get into yoga and get the benefits you have. Either way, it's a great thing to do for others and ourselves. Even though getting certified for yoga teacher training can seem daunting, it's not. There are various things you can do to become a yoga teacher. These include: 
Learn yoga-

Even though anyone can become a yoga teacher, you need to learn a craft that applies to yoga. There are different types of yoga and various yoga classes like vinyasa, Hatha, Bikram, and Ashtanga. Doing various types of yoga leads you to discover what you love and what you can dedicate your life to teaching. Learning yoga will also lead you to discover a teaching style you'd like to embody and what you'd like to avoid. 

Pick a teacher training course- If you feel ready to start teaching yoga, you will need a certification to teach worldwide. You can get this by taking yoga teacher training offered by a registered yoga school. Registered yoga schools are regulated by Yoga Alliance, a non-profit entity that ensures yoga teachers learn yoga the right way and teach it equally the same way. Yoga teacher training will enhance your yoga practice and equip you with tools to teach others yoga while keeping it safe. Here are

the ten best online yoga teacher training certification programs

. 

Register as a yoga teacher- Getting a registered yoga teacher certification shows that you're qualified and have met the least credentials required to teach yoga internationally. To get RYT, you must have met the minimum yoga training standards, 200-hour yoga teacher training. You will also pay a small application fee and annual fees. Registering under Yoga Alliance means you'll have to keep learning more about yoga teaching, known as continuing education, every few years. 
Practice teaching yoga- Getting your 200-hour certification doesn't mean you'll come from your YTT feeling confident and ready to teach yoga. That's why it's necessary to start practicing teaching yoga classes. Teach anyone that will listen to you. It could be your friends or family. Getting the teaching experience is an excellent step in the right direction and boosts your confidence as a yoga teacher. 
Decide the kind of yoga teacher you'd like to become-

While some yoga teachers take yoga classes in studios teaching anyone interested, others narrow down and focus on athletes, young kids, and institutions. Deciding where and how you'd like to teach yoga will help you find more opportunities to do what you enjoy. 

Start making money teaching yoga-

Making money teaching yoga is now a significant step you'll need to take. You can decide how to teach yoga in a studio or online. However, charging for yoga classes is every teacher's dream, and you should get onto tha bandwagon. Choose to teach yoga classes in places you enjoy, how you enjoy it. 

Get CPR certified-

If you're CPR certified, you can act in the case of an emergency, saving a student who needs resuscitation.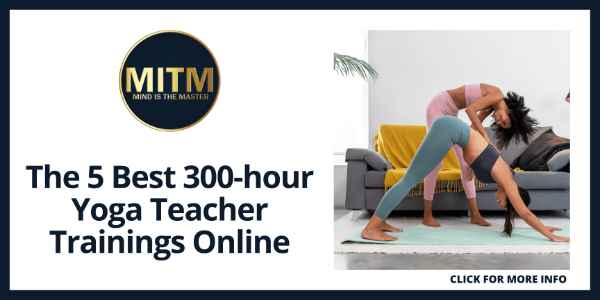 10 reasons to study to be a Yoga Teacher in 2023
If becoming a yoga teacher has been on your list for years, it's time you got fully into it and committed to achieving your goal. There are even more reasons to study to be a yoga teacher. These include:
1. Because it's probably something you want to do!
If you're reading this article, you're looking for more reasons to study and be a yoga teacher. Well, since you're here, you should get started today. Pick a yoga teacher training you love and start as soon as possible. The only way to fulfill your dreams of being a yoga teacher is by taking actions that will ultimately lead you in the right direction. When you're passionate about practicing yoga and teaching others this practice, then that's your cue to walk the plank. 
2. Grow in your own Yoga Practice
When you attend YTT, not only do you gain knowledge about teaching yoga, but most people report that their lives change for the better. You get awakened and grow spiritually and in practice too. Once you start teaching yoga, you'll also notice that you keep improving your practice. Your postures improve, you gain more flexibility, and you fall deeper in love with yoga. When you become a yoga teacher, this means that every year or so, you'll be taking one more teacher training class to expand your knowledge in yoga and practice too. By becoming a teacher, you choose to become a student, meaning you'll become a lifetime student and always learn something new about yoga. This means you'll deeply understand yoga philosophy, principles, and practices.
3. Connect to a Yoga community
Yoga teacher training and even teaching yoga allows you to interact with the yoga community in a way you can't when practicing alone at home and not teaching others. When you attend a yoga teacher training, you get a once-in-a-lifetime chance to mingle with people from around the world who share the same perspective and passion for yoga. Most times, these are the simplest people to interact with and build a community with. During yoga teacher training and even afterward, you get to keep a community of yoga-loving individuals who share your passion and who can lead you in the right direction if you're looking for advice about how to teach yoga or other business practices that you still don't understand about yoga. You can always learn something when you're in a yoga community, and even if you don't want to learn anything, you'll always have a community of like-minded people to hang out with, even if it's on an online platform. 
4. Moving your body feels amazing.
Yoga is a practice that makes you feel amazing every time you practice it. Need a mood lifter? Don't bother drinking coffee because yoga will offer you exactly what you need. Keeping the body in motion feels amazing and results in tremendous flexibility. So, as you keep on practicing and teaching yoga, you get to deepen your stretches and feel great in your body. Moving the body releases "feel good hormones," making the entire yoga practice magnificent. Body movement through yoga allows your energy (chi) moves through the body, unblocking your energy centers and reviving you. This can feel amazing and is a reward for showing up for yourself daily. 
5. Fill in the gaps in your Yoga Knowledge.
When you become a yoga teacher, you learn many things through yoga teacher training or practice. Teaching yoga allows you to learn different things you didnt know about the practice and yourself. On the other hand, yoga teacher training is a great tool that fills in the gaps in your knowledge. When you practice yoga for years, taking a YTT course wil to allow you to learn things you didnt know before. You get to learn new perspectives, tricks, and tips to do yoga without injury or further deepen your practice. Either way, new knowledge gets introduced to your mind and body.
6. Potentially start a new career.
Becoming a yoga teacher can be either part-time or full-time, depending on what you want. Many yoga teachers join a studio and teach part-time or teach in retreats. Most yoga teachers start as part-time teachers, realize what they want, build a clientele, and then pursue their dreams. Teaching yoga and making a living through it is every yoga teacher's dream, and you can achieve it, too, if you put your mind to it. 
7. Time spent doing yoga isn't time wasted
When you spend your time doing yoga to educate others or for personal practice, it's not time wasted. As an ancient practice, yoga is advantageous when you teach it to others or even practice it alone. It helps you see things from a new perspective, slow down, and even calm down and reflect on things. Never count yoga as time wasted; it truly elevates your life, makes you feel better, boosts your energy levels, and calms you down when you're feeling flighty. 
8. An excuse to get more fun yoga pants
It's always fun shopping for yoga pants. Being a yoga teacher gives you excuses for purchasing more yoga pants and staying comfortable all day. Yoga pants are honestly the most comfortable clothing item, and the privilege to wear them daily when teaching yoga is the best gift ever! As a yoga teacher, this should be one of the things you're grateful for. 
9. Meet like-minded people
Teaching yoga class allows you to interact with other teachers and yoga students who are like-minded. It is the place to find like-minded people with whom you can be friends forever and share this lifetime enjoying the art of yoga and other practices you all love. Interacting with like-minded people also allows you to find opportunities that you're looking for that align with what you love. This means you get to know of exciting yoga retreats that are up your lane.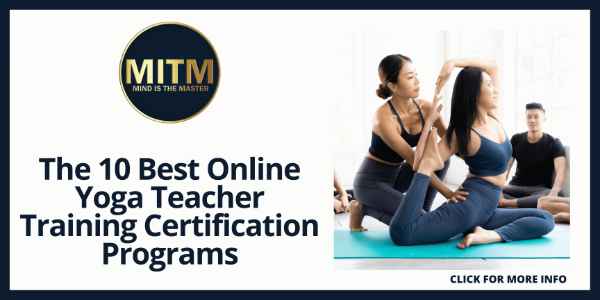 10. It's an enhancement to living the lifestyle you love
Teaching yoga will enhance your life by allowing you to live doing something you love and giving you life. When you love to practice yoga, teaching it is even better because you get to share something you love with people who need it and equally love this art form
If you're here, it means you're passionate about yoga and want to teach others how to practice this art form and fall in love with it as much as you have. The main reason to be a yoga teacher is passion. Passion drives lots of things, and it does the same with yoga. When you're passionate about teaching yoga, you can always make everything fall into place by consistently practicing and doing everything you need to do so you can get certified and practice teaching yoga.