Last updated on November 29th, 2023.
You want to run a small business for the first time, but you are unsure how to begin. You know, at least, that you would need to come up with a basis of what your business will be about, but that is it. Anytime you have tried to research basic instructions on how to run a small business, you become stumped.
The basics of running a small business include brainstorming, writing a business plan, determining the structure, and handling the financial side of your business to ensure that you are protected legally. However, you have to take the initial stage of wanting to start a small business.
Read more about the definition of a small business and the six basic steps of running a small business.
What's a Small Business Defined As?
So, what is the definition of a small business? A small business is defined as a business or company that employs fewer than 1,500 people. In contrast to a giant corporation, their revenue is lesser around $30 to $40 million. Various other factors can be incorporated into determining a small business, but the employment size and revenue are the most significant considerations.
However, for some, starting a small business can be intimidating and challenging because you are unsure whether your business can take off as you would want. But, some statistics show that you can start and succeed in having your own small business. Read more to learn about those statistics. You may find the information here helpful for Professional Development Goal Examples to refer whisle setting up your business.
Small Businesses are Challenging But Not Impossible!
Starting small businesses is challenging but not impossible. There is a chance of you being able to start your business from the ground up and succeeding with it. Various statistics show beginning a small business for the first time can be possible. Some of these statistics can include:
You can start a business within six days of idea consumption.
There are over 30 million small businesses in the United States and account for almost 100% of all firms.
Half of the small businesses are operated from home.
Women own over 12 million businesses.
Immigrants found over 50% of startup companies.
While this can be an excellent motivator for some to jumpstart creating a business, some still haven't a clue as to how to start a small business from start to finish. Read more about the basics of running a small business.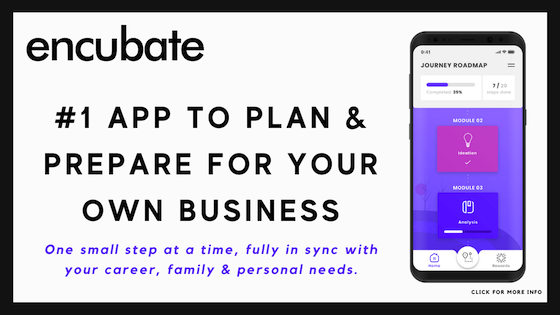 What are the Basics of Running a Small Business?
Starting a small business can be an intimidating task for many people. Although you are confident in the services or products you want to share, you are still unsure how to run a business, and there is a fear of messing up.
Read more about the six basic steps for running a small business.
Determine What Your Business Will Be
First, determine what your business will center around. Will it be a versatile business where you will be focusing on multiple ventures? Or will you focus on a single idea and not venture out? A business idea should be determined by your likes, hobbies, expertise, and how well you are willing to commit to your business idea.
Determining your business idea can give you a rough idea of how you may want to market and pitch your business and choose a name for it.
Conduct market research to determine your competition and potential target audience. Through market research, you are researching your target audience's likes and dislikes, which can select the type of strategy you want to conduct to appease your audience while standing out at the same time as your own business.
There are various ways to gather the information that you need. These can be collected through surveys, social media interactions, interviews, emails, etc.
While or before conducting your market research, it is now time to write a business plan. When writing a business plan, you need to ask yourself and answer various questions along the way. What is your target audience? What are your goals for your business and the purpose behind creating it? How are you planning to finance, and what will the startup costs be?
Writing a good, cohesive business plan will set a clear road map for you and your business's success. However, if there are bumps in the road, then having your business plan written out is an excellent reference to remind you of your goals.
Determine Your Business Structure
Determining your business structure coincides with the legal side of running a small business. Figuring this out will affect how much you will pay in taxes, filing paperwork, raising money, and personal liability. A few famous picked business structures include a sole proprietorship, partnership, and limited liability company (LLC).
A sole proprietorship means complete control over your business and is the easiest to complete for forms. Anyone who conducts a company is already considered a sole proprietorship. Business and liability assets are not separate from your investments. So if something were to happen to your business, you would be solely responsible.  
A partnership means two or more people own the business together. Under the umbrella of a partnership, there are limited partnerships and limited liability partnerships. The limited partnership means that one of you will have unlimited liability while the others are limited. A limited liability partnership means that every owner will have limited liability. Partnerships are typically recommended for businesses with multiple owners who want to test the waters before the business becomes more formal.
And a limited liability company is protective of your assets to prevent you from becoming at risk of your business facing bankruptcy and lawsuits. Still, LLC businesses are deemed self-employed and will have to pay a self-employment tax.
Register Your Business & Have a Federal and State Tax ID
After determining the name and location of your business, now it's time to register your business. As a small business owner, you can register the business name within your state and local government to register your business. There are instances where you may not need to register as a business depending on what it will be, but there would be benefits that you could miss out on because of that.
Get Funding, Insurance, Open a Business Bank Account, & Hire Employees
After registering your business, now is time to think about funding and insurance. Open a business bank account. This helps to keep the financing straight and preserves your bank account separate. To open a business bank account, you will need to provide the bank with basic information, a driver's license or social security card, a tax ID number, and any other documentation required.
Upon funding and opening a bank account for your business, think about hiring employees and how you will be paying them, their hourly rates, and how you will be paid yourself. And amongst all of this, getting business insurance is beneficial and essential. Business insurance helps with protecting your business and personal assets.
Check out this article to learn how startup funding works.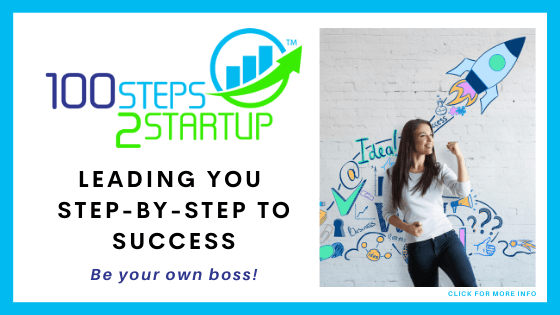 So, you have learned some basic steps about running a small business, along with some encouraging statistics that will help motivate you to take your idea and start running a business of your own.
Here's an article on some of the best online course to create and online business.