Last updated on December 1st, 2023.
Transcendental Meditation, or TM, is a meditation practice for over 5,000 years. This technique, introduced to the West by Maharishi Mahesh Yogi in the 1950s, is designed to promote relaxation, reduce stress and anxiety, and increase overall well-being.
With the rise in popularity of mindfulness and meditation, TM has become a widely recognized and respected practice and has even been recommended by healthcare professionals and researchers as a powerful tool for improving mental and physical health.
TM is offered through a certification program that provides comprehensive training, support, and guidance in the practice of Transcendental Meditation. Experienced teachers lead the program through programs via Maharishi International University (MIU), TM.ORG, and The Raj, trained to offer guidance, support, and answers to any questions that may arise during the practice. The program aims to provide individuals with the tools to incorporate TM into their daily lives and experience its benefits firsthand.
If you want to learn Transcendental Meditation (TM), a product of the Maharishi Foundation, below is a link to the actual university founded by Maharishi Mahesh Yogi:
Maharishi International University
YouTube Videos (further below in the article) to learn more about Transcendental Meditation and what the Maharishi Foundation has to offer:
Bob Roth on the Transcendental Meditation technique
Maharishi Mahesh Yogi's explanation of the mechanics of Transcendental Meditation 
John Hagelin's scientific perspective on TM.
Transcendental Meditation comes from the ancient Vedic meditation.  This form of meditation does not focus on chanting or breathing but encourages a peaceful state of mind beyond thinking. According to research, Transcendental Meditation relieves stress in adults and teens and reduces anxiety levels.
To learn more about transcendental meditation and receive proper training… Read below for more info on each of the courses mentioned above.
School of Positive Transformation - Certified Meditation and Mindfulness Teacher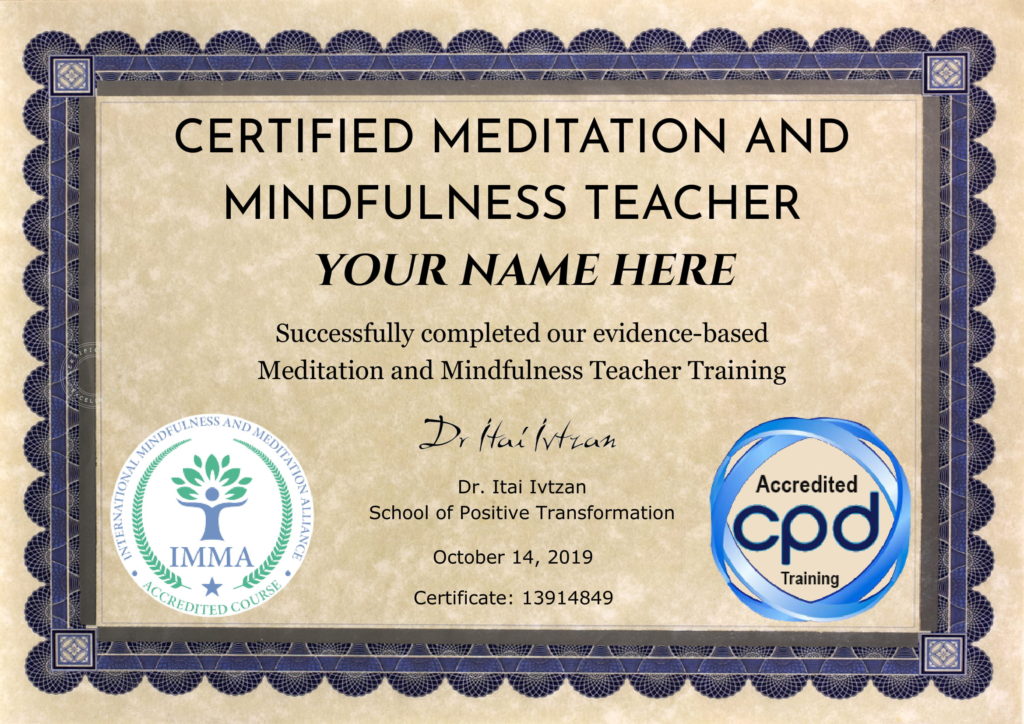 For a special 10% off training fees, use Coupon: MindMaster10
The Best Transcendental Training Courses Anywhere
There are a lot of resources available for Transcendental Meditation (TM), and to help you along your journey into mind-peace, we've taken some of the scattered anxiety and time searching out of it for you.  
If you're past the basics and ready for the next level challenge, you can check out our article on becoming a Certified Meditation Teacher. 
Maharishi International University (MIU) is a unique and innovative institution that provides a holistic approach to higher education. Established in 1973, the university is located in Fairfield, Iowa, and is based on the teachings of Maharishi Mahesh Yogi, the founder of Transcendental Meditation.
Some of the critical features of MIU and its course offerings include:
Holistic Approach to Education: MIU is known for its focus on consciousness-based education and personal development. This approach recognizes that a person's well-being, happiness, and success depend not only on intellectual knowledge and professional skills but also on their inner happiness, creativity, and higher states of consciousness.

Undergraduate and Graduate Degrees: MIU offers undergraduate and graduate degrees in various fields, including sustainable living, business, the arts, and humanities. These programs are designed to provide students with a well-rounded education that prepares them for meaningful careers and personal fulfillment.

Focus on Consciousness and Personal Development: MIU's programs are designed to help students develop a deep understanding of themselves and the world around them. This includes meditation, mindfulness, and self-reflection courses, as well as opportunities for students to engage in service-learning projects and other experiences that foster personal growth and development.

Sustainability: MIU is committed to promoting sustainable living and has established a Center for Sustainable Living to help students learn about and implement sustainable practices. The university offers a variety of courses and programs that focus on sustainable living, including courses in permaculture, renewable energy, and sustainable design.

Arts and Humanities: MIU offers programs in the arts and humanities that provide students with a broad exposure to the cultural, historical, and philosophical aspects of human life. These programs include courses in literature, history, philosophy, and the arts and opportunities for students to participate in artistic and cultural activities on campus.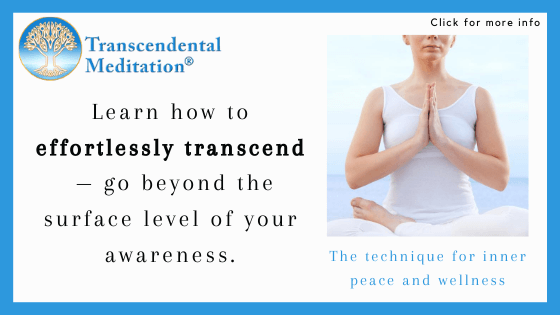 TM.org is the official website of the Transcendental Meditation (TM) program and the Raj, a worldwide organization dedicated to the teaching and practice of TM. Maharishi Mahesh Yogi founded the Raj to promote the widespread understanding and practice of this simple, effective technique for reducing stress, improving health, and enhancing inner peace and happiness.
At TM.org, individuals can learn about the benefits of TM, find a local teacher, and take part in certification courses to become a TM teacher and bring this life-enhancing technique to others.
The Raj offers comprehensive training programs for individuals who wish to become certified to teach TM and help others experience the benefits of this practice. With a focus on quality training, ongoing support, and a commitment to making TM available to all, the Raj is dedicated to spreading the transformative power of Transcendental Meditation worldwide.
This platform is the best and most authentic place to learn the TM course. If you want to go beyond the surface level of your awareness and learn the art of Transcendental meditation, enrolling in this course is the best decision of your life. 
You can find your local certified TM teacher here and attend a free introductory talk session to discuss related costs and schedules. The course improves your memory and brain function. Not only do you master the meditation art, but you also reduce your anxiety and stress levels to live a happier and healthier life.
After the introductory talk session, you can also plan a free meeting with your desired certified TM teacher. The course follows a 4-day plan with a follow-up session. 
Day 1: Features a one-on-one session. Students discuss the technique with a certified teacher.
Days 2 to 4: 1-hour or 90-minute small group sessions. Students receive instruction and additional guidance on the technique based on every student's personal experience. 
The 1-hour follow-up session involves a small group session, including a one-on-one 'tune-up' to guarantee that you become familiar with all the concepts of Transcendental Meditation training.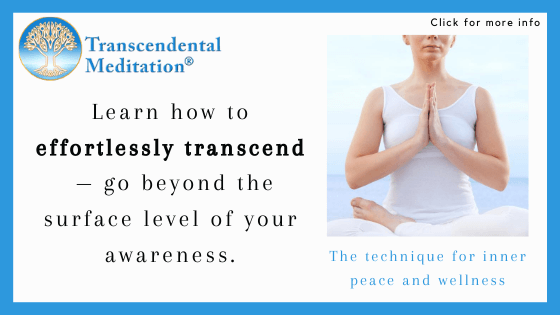 The majestic Raj in Fairfield, Iowa, offers a 5-day program to master the effortless meditation technique. You will enjoy a luxurious stay at a fantastic facility where you can indulge in daily yoga classes. You can access a massive Ayurveda DVD library besides learning Transcendental Meditation from certified teachers. 
The package includes impressive features such as a Continental breakfast, daily evening lectures, and single accommodation for six nights. The course also offers lifetime support from TV teachers in the U.S. Students can avail of other benefits such as day spa treatments and organic vegetarian meals.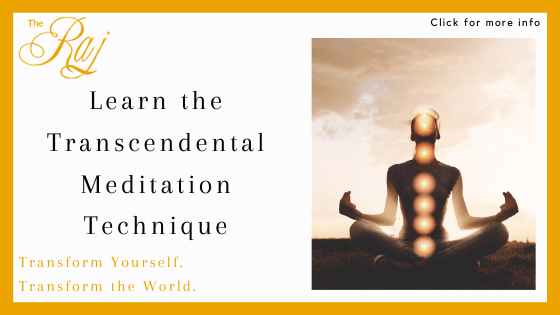 YouTube Resources to learn more about Transcendental Meditation (TM)
You can also learn much about Transcendental Meditation by checking out the following videos on YouTube. Here are a few of the best video resources you can find on the official channel of TM.org.
TM as a Revolutionary Meditation Technique
In this exclusive video, Bob Roth from TM.org discusses the revolutionary meditation technique in detail. Here, you can find out about this type of meditation in depth. You can also learn about the experiences you go through when you are meditating and the benefits you can accomplish through this technique.
TM as a Revolutionary Meditation Technique
Another valuable video that provides information about Transcendental Meditation is this timeless video in which Maharishi explains the meditation technique in detail. He explains why practicing Transcendental Meditation can make you feel alive and how important it is to awaken your conscious and unconscious mind.
TM as a Revolutionary Meditation Technique
Remember to check out another brilliant video from John Hagelin in which he extensively analyzes Transcendental Meditation. He elaborates on the benefits of this unique form of meditation and how it affects our brain to change how we think and live.
Final Thoughts on Transcendental Meditation Training
Advocates of TM reveal that this form of meditation 'transcends' the ordinary thinking process to replace it with a state of pure consciousness. The meditator accomplishes order, stillness, and stability. He does not stay confined to any mental boundaries. 
If you want to learn this unique form of meditation, you can check out their sites for availability, cost, and more information.