Last updated on November 29th, 2023.
At times, we all find ourselves stuck in various aspects of life, whether it's struggling with an unhealthy diet, coping with excessive stress, or battling to overcome a persistent bad habit. In such situations, the guidance of a wellness coach can be a game-changer. The demand for wellness coaches has been steadily increasing, particularly in recent decades. This surge in demand can be attributed to the alarming prediction that by 2030, half of all adults in America may be grappling with obesity.
While health and life coaches undoubtedly play crucial roles in people's lives, the need for wellness coaches persists because of their unique ability to adopt a holistic approach. Wellness coaches cater to individuals seeking lasting, comprehensive changes in their lives, addressing every facet of their well-being.
If you're considering a career in wellness coaching or looking to enhance your existing skills, exploring the best online wellness coaching certifications can be a significant step toward achieving your goals.
The demand for online courses and certifications has surged for several reasons. Becoming a wellness coach requires exceptional interpersonal skills, the ability to empathize without judgment, and a wholehearted commitment to helping individuals enhance their lives. What makes wellness coaching truly remarkable is its holistic approach; it addresses not just one facet of a person's life but recognizes the intricate interconnectedness of all aspects. As one area of a person's life begins to flourish, it often triggers a positive ripple effect across other dimensions. 
What certification is needed to become a wellness coach?
Becoming a coach doesn't strictly require certification, as the profession primarily involves guiding individuals towards their goals. However, holding a coaching certification can significantly enhance your credibility and reassure potential clients of your qualifications and experience. Many clients prefer to work with coaches they can trust and who hold recognized accreditations.
In the field of coaching, the International Coaching Federation (ICF) plays a pivotal role in regulating and upholding ethical and professional standards. When pursuing a coaching certification, it's advisable to ensure that the program is either registered with ICF or accredited by this esteemed organization. Coaching is a profession where continuous learning is essential, as even the most accomplished coaches continue to expand their knowledge.
To achieve various levels of coaching accreditation through ICF, you'll need to accumulate a specified number of contact hours. For instance, to attain an Associate Certified Coach (ACC) credential, you typically need over 60 student contact hours. For a Professional Certified Coach (PCC) credential, it usually requires 125 or more contact hours. Finally, a Master Certified Coach (MCC) credential is attainable after completing 200 or more student contact hours.
Continuing Coach Education (CCE) is another vital component for those seeking to renew their ICF credentials or those committed to ongoing professional development in the field of coaching.
Is wellness coaching a good career?
Becoming a wellness coach can be an incredibly rewarding career, especially if you have a passion for helping others enhance their lives. Wellness coaching encompasses various specializations, but it shares similarities with other coaching professions, except that wellness coaches don't prescribe medication to their clients. 
The media recognizes wellness coaching as an "emerging occupational trend," primarily driven by the pressing needs of our society. Many individuals today struggle to achieve their health and lifestyle goals, often grappling with unhealthy habits like smoking. This is where a wellness coach steps in, providing valuable guidance to help clients break free from such patterns.
If you're dedicated to assisting people in transforming their lives, a career as a wellness coach may be a natural fit for you. Moreover, pursuing wellness coaching certification online doesn't necessarily mean you're limited to coaching. It can also serve as a valuable stepping stone to expand your expertise in wellness practices. Whether you aim to enhance your role as a health coach or nutritionist, this certification equips you with the knowledge to support your clients in leading healthier and happier lives.
The 5 Best Wellness Coaching Certifications Online
The wellness industry has experienced a steep rise in the previous years as its demand has risen. Many people need help to get some aspects of their lives together, and we have put together a list of the best wellness coaching certifications online.
If you want to start off a career in wellness coaching, you should pursue the Wellness Coach Certificate Course Online by IAP College. Their program will introduce you to wellness coaching, what it is, and how to do it. You will also learn how to succeed as a wellness coach and how to get a job as a wellness coach after you've sharpened your skills. If you would also like to start your wellness coaching business, this program is best. 
This program is self-directed, and how fast or long it takes to complete the course is entirely up to you. You can take your time to complete assignments as long as it works for you. Typically, most people complete it in six weeks. IAP has created the course to encourage you to learn the course all by yourself without the help of a teacher. But if you need to ask any questions or have any concerns, you can reach a faculty member, and you'll get your questions answered during the period you're doing the course. 
IAP as an institution prides itself in offering courses that take short periods at an affordable price. Not only will you be able to complete the course online, but it will also be from a reputable institution that upholds itself to high standards.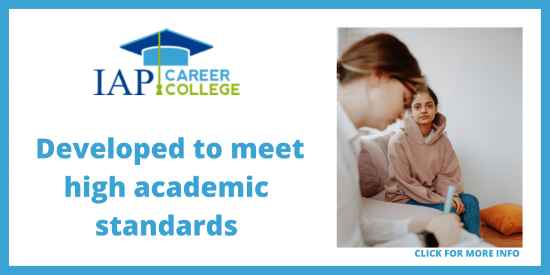 2. Primal Health Coach Institute
This Primal Health Certification Course was founded by Mark Sisson who is considered one of the pioneers of the ancestral health movement. The health, fitness, and nutrition in this course is based on Mark Sisson's books focusing on what our bodies are naturally designed to do: Eating, Moving, Living and Thriving.
The Primal Health Coach Institute offers the world's most comprehensive and up-to-date ancestral health education. Equipping you with the skills to become a successful coach and entrepreneur through: audio, video, text, webinars, and extra eBooks in 20 chapters of multimedia teaching tools . 
During this course, you will learn how to:
Coach clients toward fitness, lifestyle, and dietary choices that support their goals

Get the tools to start and run your own health business

strengthen your coach to client bond

The craft of intuition, collaboration, and mentorship

Understand health sciences and how the body works
Students have access to the Business Resource Center, which provides students with practical resources to assist them in starting their own businesses. Graduates also receive access to live monthly webinars, live events, and masterclasses on coaching and how to operate a successful business.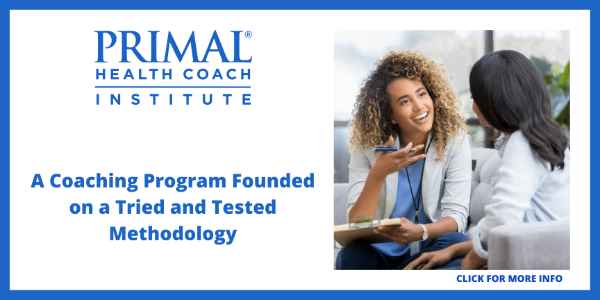 3. Health Coach Institute
If you're looking to grow your career or business in the health and wellness industry, this is the institute to get into. They have a Health Coach Certificate taught by health coaches with over twenty-five years of experience in the industry with success stories to motivate you to do better. 
As you pursue this course, you will learn about the five key areas of life on a holistic level (money, health, relationships, and career). You will also have an understanding of how to run a health coach business and how to integrate the knowledge you get from this program with any other career. As you keep learning, you will have 24/7 access to a private group that will help you feel supported throughout your journey. 
The Health Coach Institute is an institution that provides tools, training, and support to aspiring health and life coaches. Joining the institution will give you access to a global community of like-minded individuals who are on the same path as you of helping others make a living and transform lives simultaneously. In barely six months, you will be able to live out your dream.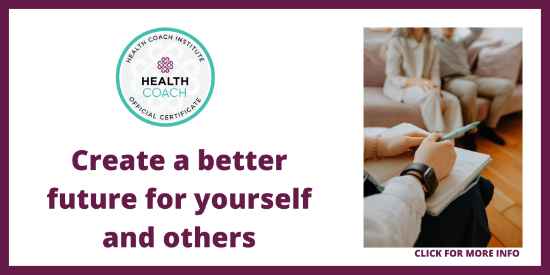 4. National Academy of Sports Medicine (NASM)
If you want to help your clients achieve positive behavior change with long-term values, you should take the NASM Certified Wellness Coach. This program uses evidence-based knowledge to help you learn how-to guide, support, and motivate clients to make lasting, lifelong changes. 
During the program, you will be taught using the state-of-the-art immersive experience empowering you to apply a holistic approach to wellness, guiding you through multiple real-world scenarios. You will also go through multiple coaching simulations to help you find different ways to maneuver problems your clients might have and help them conquer. 
NASM is a great institution to get your wellness coaching since it provides evidence-based certifications. The course is created by experts in the industry who have done coaching for years. The design by which the institution delivers its learning is like no other. You will be prepared for real-life experiences, which prepare you for success.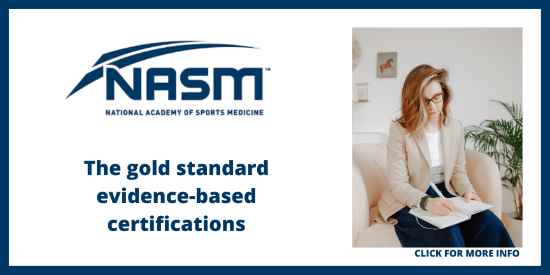 5. Cornell Wellness Counseling
If you're looking for a wellness certificate to integrate into your other profession with wellness coaching, then Cornell Wellness Counseling offers a certificate program for Wellness Counseling. This program will help ensure your success with the group you're helping by using specific communication tools and techniques you will learn. You will also learn how to be a great coach helping your clients turn their lives around and learning new habits that will last. 
During the program, you will get a chance to review and analyze the best practices of your field. You will also have live interviews and chats to help you learn how to interact with clients in a real-life situation. You will also acquire the skill to interpret your client's non-verbal cues, and by the end of the program, you will be able to use the research-based methods to help your clients improve their lives. 
Cornell is an institution that takes pleasure in personally developing the courses with the help of faculty experts to help everyone learn the most in-demand skills needed in today's market. All their courses and programs will set you apart from the rest since they are of an internationally recognized standard.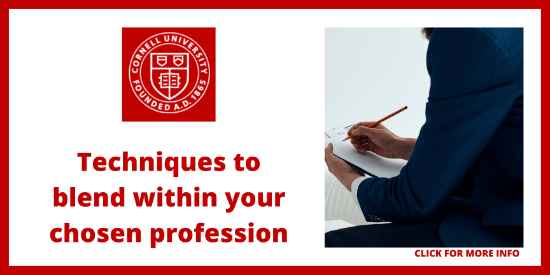 Concluding Thoughts on the Best Wellness Coaching Certifications
Wellness coaching offers an inspiring journey towards a career that can be deeply fulfilling. As we've explored the best wellness coaching certifications available, it's evident that there's a wealth of opportunities for those seeking to make a positive impact on people's lives.
These certifications provide not only the knowledge and skills needed but also the credibility and trust that clients seek in a wellness coach. From the International Coaching Federation (ICF) accreditation to specialized programs catering to diverse niches, the choices are diverse and abundant.
Whether you're a seasoned professional looking to expand your skill set or someone passionate about helping others on their wellness journey, these certifications offer the foundation to excel in the field. The well-being of individuals and communities is a shared responsibility, and wellness coaches play a pivotal role in guiding people towards healthier, more vibrant lives.
So, as you embark on your path to becoming a certified wellness coach, remember that your dedication, compassion, and commitment to continuous learning will not only transform your own life but also those of the clients you serve. Embrace the journey and the profound impact you can make, one wellness coaching session at a time.