Last updated on September 26th, 2023.
If you can get through life with bliss, even when your whole week makes you want to pull the hairs from your scalp, we all know what your little secret is, and that's yoga and meditation. There is a lot of bliss that comes with practicing yoga and making it part of your daily routine. If you have been immersed in the practice of yoga for years and would like to share this joy with the rest of the world, then you're in the right place. Yoga certifications enable you to pursue this practice on a deeper level, learn to understand your students, and possibly make a living out of it. Check this article to find the best studios to get your online yoga certification.
Ever since the "forbidden" happened, we have had so many certifications that were offered in person that are now being offered online because of travel restrictions. If you've been thinking about getting certified as a yoga teacher, you need not worry because you can now access these programs online and earn your certification. Yoga certifications allow you to teach almost everywhere in the world and spread that little joy you've been experiencing in your private life after each yoga session. To earn the certifications, there are concepts you must learn that will allow you to practice yoga on a deeper level and understand it better.
Why are there certification standards for yoga?
Yoga certification standards spell out training, qualifications, and experience, which allow your employer to be confident about your skills. Most studios in the US require a yoga teacher to have a certification to get hired. These yoga certifications vary from one to the other. They spell out how long you've been practicing yoga, your expertise level, and your area of expertise.
We can get into specifics if you still don't quite grasp this concept. For example, there are two primary designations that the Yoga Alliance will award you upon completion of your certification course, RYT-200, and RYT-500. The difference between these two certifications is in the number of hours of training. You can earn RYT-200 by completing 200 hours of classroom training. After completing the 200 hour training, you can decide to pursue the RYT-300, which offers you more intensive techniques and training. By earning both RYT-200 and RYT-300, you will also be earning RYT-500 certification because the hours of training add up. 
There is also a different type of designation that sets apart experienced teachers from recent graduates. A registered teacher with an E-RYT-200 title has over 1000 hours of teaching experience which Yoga Alliance recognizes. So, all these certification standards are excellent when recognizing the teacher's experience or expertise. Different studios will require you to have varying experiences that fit their needs. 
Yoga Alliance: The governing body for yoga standards
The primary purpose of Yoga Alliance is to establish the minimum standards one needs to become a yoga teacher. Even though this seems impossible, Yoga Alliance strives to ensure that most yoga schools meet these requirements. Yoga Alliance is a non-profit entity, which means it's there solely to ensure the fittest teachers teach this age-old practice. Currently, over 300 million people across the globe are practicing yoga, and it is necessary for there to be a body that ensures yoga is practiced in the safest and best way ever. 
For a teacher to get the RYT label next to their name, they need to have achieved specific "standards," which include topics and ethics taught and hours spent in class teaching students. So, you can study at a registered yoga school to get your certification. For a school to be registered under Yoga Alliance, it must create a curriculum and submit it for approval. Even though Yoga Alliance can't prove that they will follow this curriculum to the latter, they can only hope they will. 
To become a doctor, you need to go to medical school, so it's the same as being a yoga teacher. Even if you become a doctor solely by learning from a doctor who treats patients, it doesn't mean they will trust you. Other patients will trust their health to be in better hands once they see your medical degree, which applies to yoga too. You can become a yoga teacher and even have students partaking in your classes, but with a yoga certification, getting students to trust your expertise is even easier. 
Primary yoga certifications
200-Hour Yoga Teacher Training
This yoga teacher training is the first one that a beginner interested in teaching yoga can start with. To get a certification by Yoga Alliance, you need to complete all your contact hours in each topic and take all your topics or studies in one Yoga Alliance-approved institution. If you study in different institutions, there is no way to combine these hours to make up for the 200 hours. The topics you will study at your RYS should be recommended and approved by Yoga Alliance. 
As RYT 200, you should be able to teach yoga to anyone in the general public, which should be reflected in your class teachings. There are various topics you need to study that are mandatory according to Yoga Alliance. Each of these topics has minimum hours for classes divided into contact and non-contact hours that you need to follow. You can check our recommendations for  Online Yoga Teacher Training for a suitable 200-hour yoga certification program.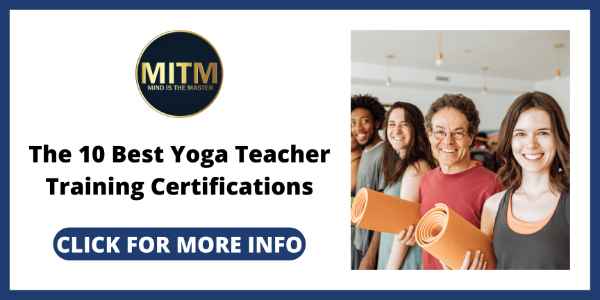 300-Hour Yoga Teacher Training
The 300-hour yoga teacher training is meant to expand further the fundamental concepts taught in the 200-hour yoga class. This yoga training introduces more advanced training and techniques for the RYTs to teach the same with more skill. There are various requirements for different educational categories as required by Yoga Alliance. To get your certification, you must study in RYS, which meets the minimum hours for studying, personal practice, and teaching. These will help you prove to have all the requirements needed. 
The 300-hour yoga teacher training is necessary, especially if you've already completed the 200-hour yoga program. It will help you attain the RYT 500 certification, which is quite a big step from RYT 200. With this certification comes more knowledge, advanced techniques, and a better understanding of yoga practice. If searching for a great 300-hour yoga teacher training, check out our list for the top 300-hour Yoga Teacher Training Online.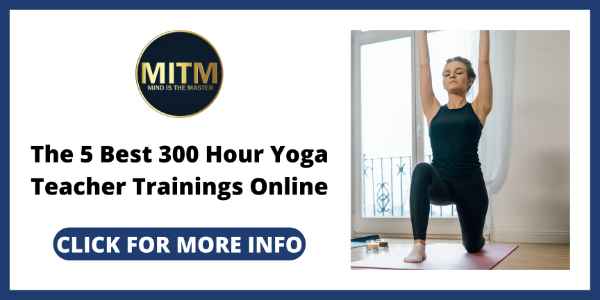 500-Hour Yoga Teacher Training
As a yoga teacher, you can register to get the RYT 500 title after you've completed a 500-hour yoga teacher training certificate with a registered yoga school. You can earn a 500-hour certification by combining a 200-hour teacher training with 300 hours of advanced training from RYS 300. Alternatively, you can go all in and earn a 500-hour teacher training from one institution and partake in all these hours of training.
To sign up for a 300-hour advanced teacher training, you need to complete the 200 hours of training required to certify you as RYT 200. To register for the RYT 500 title, you also need to submit 100 hours of teaching which you can partake in after your RYS 200 or 500 training. Without these teaching hours, you won't be able to get your certification because practice is required. If you want to jump ship and directly start with a 500-hour teacher training, here are some of the best  500-Hour Yoga Teacher Training Online.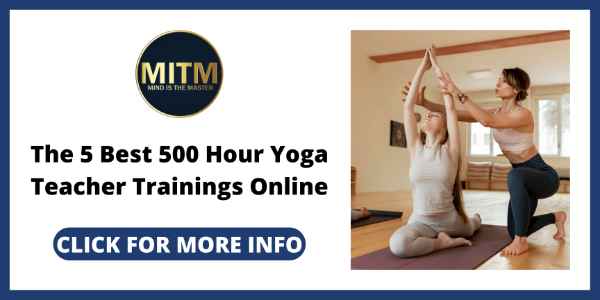 Specialty and Continuing Education Yoga Certifications
As a yoga teacher or aspiring, you may want to explore other specialty areas in yoga teacher training. This could mean teaching a specific type of yoga or groups like kids. You can also get certifications that will allow you to practice this efficiently. 
Yin Yoga Teacher Training Certification
Yin yoga, as we know it, is a slow kind of yoga that works to increase flexibility by stretching muscles and connective tissues. The purpose of Yin yoga is to work on unblocking your energy points in the body to allow for more energy movement in the body. You can also teach others how to practice this extraordinary form of yoga once you've attained your certification. To earn a Yoga Alliance certification, you must study Yin yoga in a registered yoga school. So, you can take Yin Yoga training to help with your continuing education hours and gain more knowledge. We've put together our list for the top Yin Yoga Teacher Training Online for your consideration.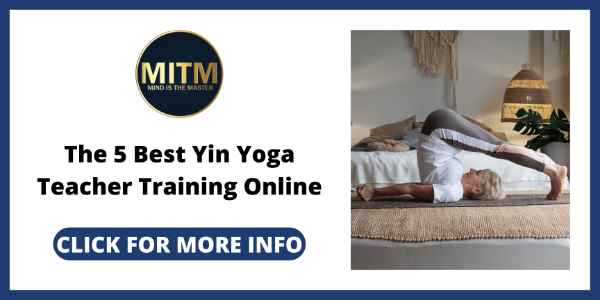 Yoga Nidra is a therapeutic and meditative practice. When practicing Yoga Nidra, students will go into a dream-like state where you'll guide them. To teach Yoga Nidra means helping your students deepen their mind and body connection and also improve sleep and mental health. If you'd like to share this practice with the world, you can choose to start your training today. You can study Yoga Nidra as part of your continuing education, which means these extra hours will be added to your certification. Here are the best Yoga Nidra Training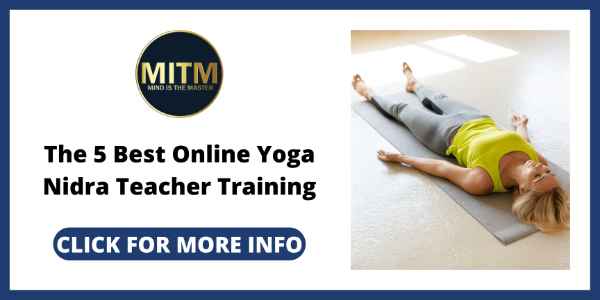 Adaptive Yoga Certification
Adaptive Yoga helps people in wheelchairs, those with injuries, or even those who can't support their weight in usual yoga practice. Adaptive Yoga poses allow everyone to practice yoga despite their physical capabilities. You will mostly find these yoga classes in rehabilitation centers and similar institutions. By learning about this, you can help everyone because you will be able to help all of your students no matter their disabilities and help them move through various asanas in a way that their bodies will feel the benefits of yoga. You can find a suitable program in our article on the Best Online Adaptive Yoga Teacher Training.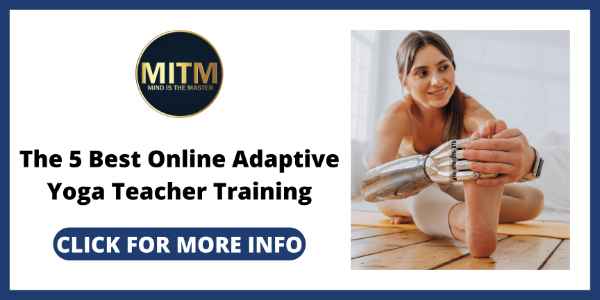 Kundalini Yoga Teacher Training Certification
Unlocking your Kundalini energy could be the most life-changing thing that has happened to you. What if you helped others do the same? You can study a Kundalini yoga program for 200 hours or even 30 hours, depending on whether you're doing it for additional CEUs or if you want to be a Kundalini Yoga teacher. In most schools in this  Kundalini Yoga Teacher Trainings Online, you'll find that the institutions teach the 200-hour program. But if you want to dip your toe in the pond, you take up a 30-hour teacher training which will add to your continuing education hours.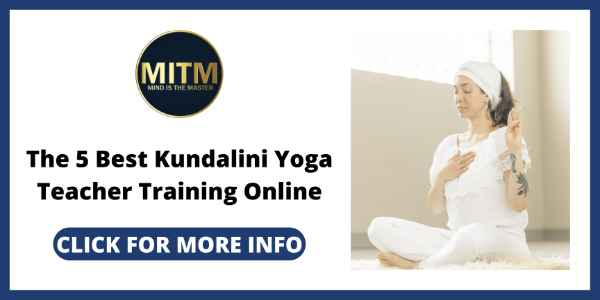 Children's Yoga Teacher Training
If you want to train kids, a special yoga program equips you with the skills you'll need. When training kids in yoga, you need to know how to capture their attention and lead them for the entire period your yoga class will last. It can be challenging to deal with children as they get cranky and can't follow instructions at times. By signing up for training, you'll be able to handle them comfortably and stoop to their level. Here are the Best Kid's Yoga Teacher Training Online that you can use to decide which institution you will join.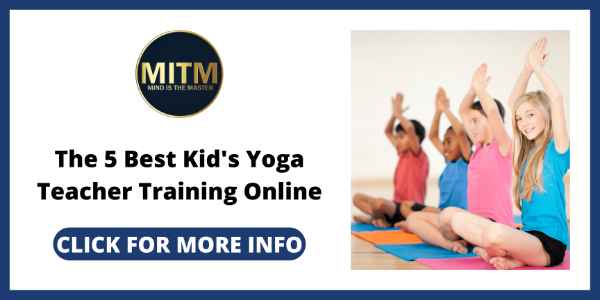 Restorative Yoga Teacher Training
To become a Restorative Yoga instructor, you may need to take an online course which Yoga Alliance will add to your continuing education hours. Restorative Yoga is gentle and slow, allowing you to breathe and hold postures for a while. You can take a course that offers the hours you need in your CEUs in Online Restorative Yoga Teacher Training. These programs will be of use when helping your students be more mindful and experience their breaths on a deeper level while stretching those tight muscles.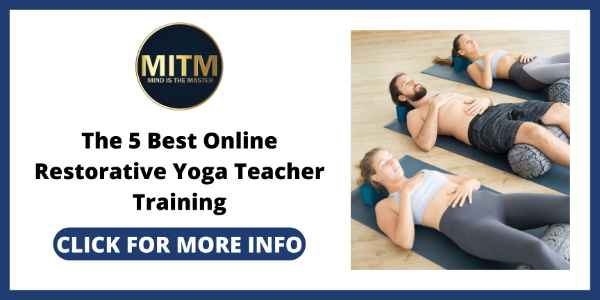 There are too many online yoga teacher trainings, and you must choose one that meets your needs and will help you guide your students better.  Cost is important of course because how much yoga teachers make by country varies so much.  What's amazing about the age of the internet and streaming media is you don't need to be physically present at the school to access your teacher training, unless you'd like the extra guidance and immersion. Otherwise, training online allows you to participate in other activities in your daily life and only fit your teacher training when you have time to spare.