Last updated on September 24th, 2023.
Nestled in the lush landscapes of Indonesia, Bali has emerged as a sanctuary for wellness seekers and spiritual wanderers alike. With its tranquil beaches, rice terraces, and ambiance, Bali offers an idyllic setting for embarking on a transformative journey of self-discovery and rejuvenation. At the heart of this haven lies a collection of exquisite yoga retreats, each weaving together ancient traditions and modern comforts to create an unparalleled holistic experience. In this guide, we get into the enchanting world of the best yoga retreats in Bali, where centuries-old wisdom and breathtaking natural beauty come together to provide a sanctuary for mind, body, and soul.
Here is a quick sneak peak of the best yoga retreats in Bali:
Firefly Resort
Udara Bali
5-Day Inner Child Healing, Mental Wellness & Nature Retreat
Floating Leaf
5-Day Healing Spa &Yoga Retreat
Yoga holds the power to heal the mind, body, and spirit, and Bali's picturesque landscapes provide a perfect backdrop. If you're intrigued by the idea of discovering the most exceptional yoga retreats that Bali has to offer, this article is your gateway to exploring the island's top sanctuaries for yoga.
Bali is an International Hub for Yoga
Bali stands out as one of the premier destinations for immersing oneself in a yoga retreat. The awe-inspiring landscape features mountains, beaches, and lush vegetation, all of which form the perfect backdrop for yoga. 
With approximately 600 yoga retreat options to select from on this island, Bali is a hub for learning from some of the most renowned yoga instructors. The island offers an opportunity to receive teachings from accomplished yoga gurus. Additionally, Bali's has over 10,000 temples and a multitude of religious festivals.
Among the exquisite locations for a yoga retreat in Bali are Canggu, Jimbaran, Kuta, Seminyak, and Ubud. These spots are distinct and perfectly suited for a yoga journey. For those considering a yoga retreat in Bali, the ideal time to visit is during the dry season between May and September.
What kinds of yoga retreats are in Bali?
Bali has the best yoga retreats to help you with yoga, meditation, proper breathing, nutrition, and exercise. 
Activities at a yoga retreat in Bali varies depending on the particular retreat:
Hiking
Swimming
Horseback riding
Working on craft projects
Massage
Health spas
The meals prepared at these yoga retreats tend to be exquisite. Many have healthy vegetarian food, and some feature exotic island cuisine. There is also fresh tropical fruit like pineapple and mango. 
The 7 Best Yoga Retreats in Bali
Bali has so many yoga retreats that it is difficult to narrow them down to just seven. When you come to Bali for a yoga retreat, expect to be healed in many ways you could have never imagined. The following includes the seven best yoga retreats in Bali:
1. Santosha Yoga Institute
Experience an exceptional yoga retreat that integrates yoga with surfing. Santosha Yoga Institute, a very reputable yoga school, offers an opportunity to trade the traditional mat for a surfboard, allowing you to harmonize your practice with the rhythmic waves. This retreat challenges your core and balance through various yoga styles practiced against the backdrop of sunrise or sunset on the stunning beach. Alongside this dynamic fusion of yoga and surfing, the retreat encompasses:
Guided meditation sessions for inner reflection.
Rejuvenation through traditional Balinese massages.
Six days of engaging and revitalizing activities, fostering relaxation and enjoyment.
Amidst this enriching experience, you'll enjoy the comfort of your own tropical haven and find solace in the picturesque beauty of the surrounding beaches, creating an unforgettable and transformative escape.
2023 + 2024 Bali Level 1 Course Dates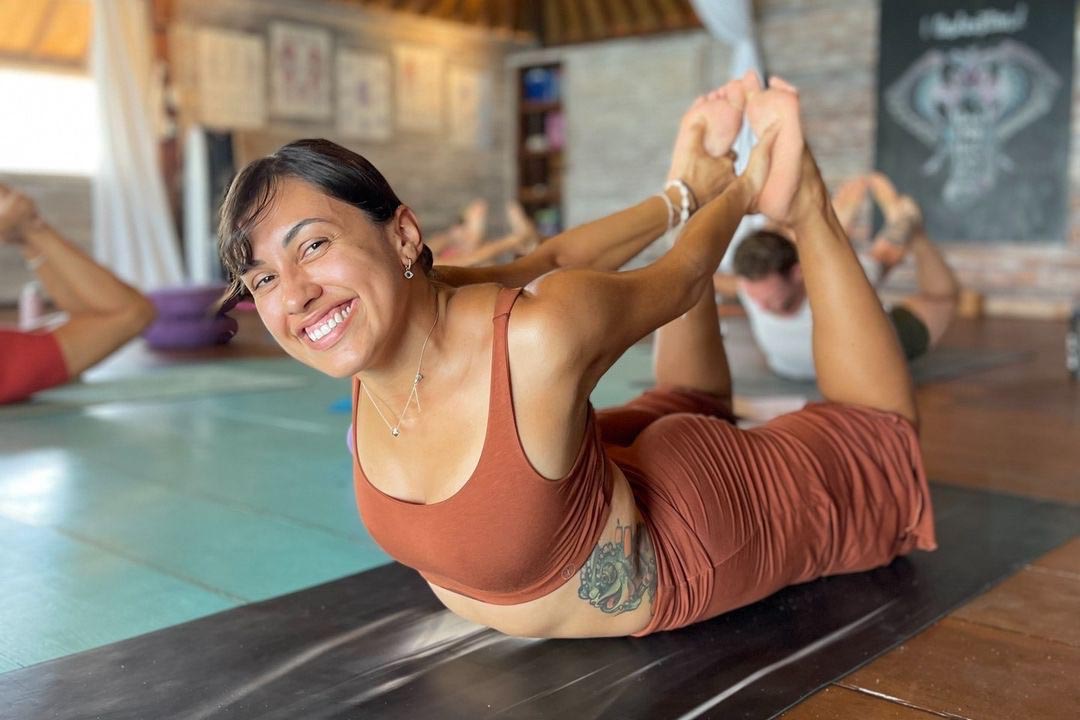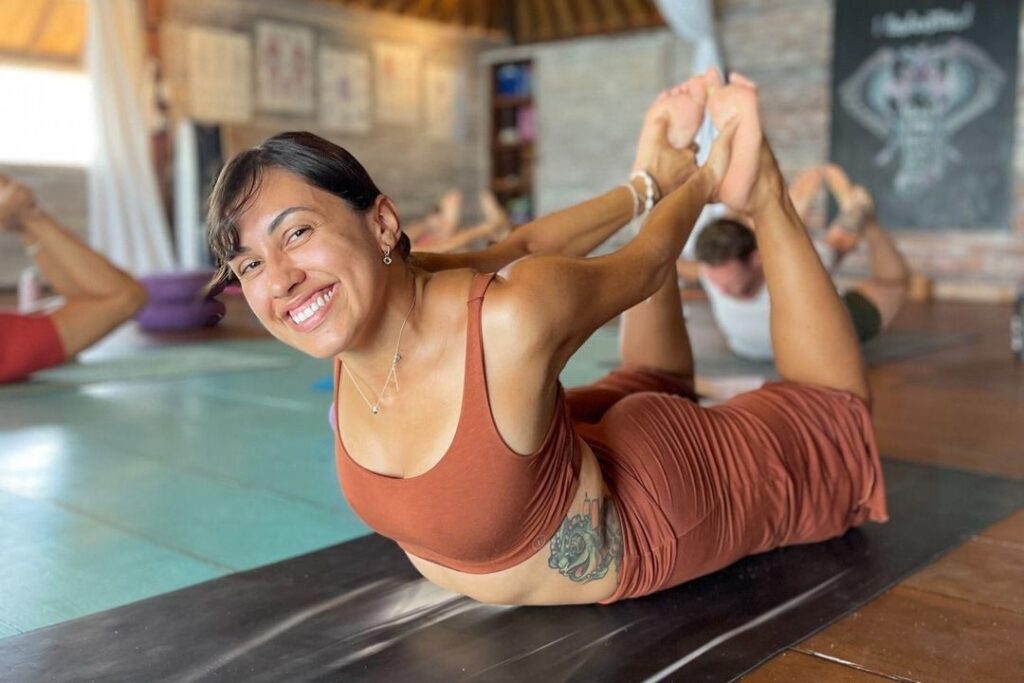 2. Full Circle Yoga School
Nestled within lush gardens and enveloped by stunning lotus ponds, the Subak Tabola Villa offers a serene escape where rice fields grace every corner of the property. Situated close to Besakih Temple and Tenganan Village, this location blends tranquility with cultural exploration. Offering an array of retreat options, from couples' retreats to those focused on anxiety and depression relief or Goddess transformation, the villa promises a diverse range of experiences. Dive deeper into the specifics of these retreats through our comprehensive Full Circle Yoga Review article for a more detailed understanding.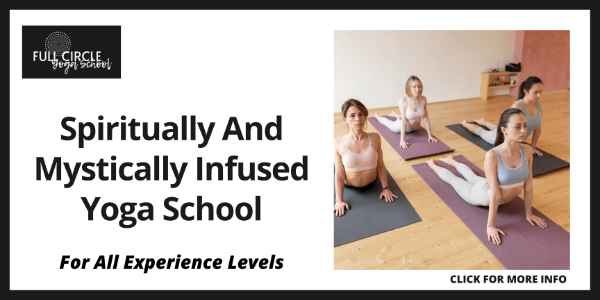 Escape to an affordable haven of yoga and relaxation at this budget-friendly resort, where the enchantment of yoga meets the beauty of a serene destination. Nestled amidst lush rice fields that transform into a mesmerizing firefly spectacle at night, the resort offers a tranquil setting for your retreat. Engage in an array of activities ranging from invigorating yoga classes to guided meditation sessions. Delve into various yoga styles including Hatha, Vinyasa, and Yin, enriching your practice with versatility. The retreat also presents opportunities to explore diverse interests, with highlights including:
Crafting your own herbal drinks and learning the art of herbal medicine-making.

Unleashing your inner chocolatier in a delightful chocolate-making class.

Experiencing evening yoga sessions accompanied by serene meditation.

Immerse yourself in Bali's vibrant culture with visits to local art shops and picturesque nature walks.

Participating in a traditional Balinese Hinduism ceremony, deepening your cultural understanding.

Embark on a culinary adventure with a hands-on cooking class where you prepare your meals and savor a daily coconut treat.
Nestled in the scenic haven of Canggu, this retreat presents an opulent beachfront escape, offering lavish accommodations within close proximity to Seseh Beach.
Experience a seamless fusion of relaxation and wellness as you enjoy an array of yoga classes that span the day—usually comprising five to six sessions. Delve into a diverse spectrum of yoga practices, including Aerial, Hatha, and Vinyasa, catering to various preferences. 
Moreover, the retreat extends access to rejuvenating spa facilities, featuring invigorating hot and cold pools, along with a revitalizing sauna. The steam room and jacuzzi further enhance your unwinding experience, while a 60-minute massage treatment adds an extra layer of pampering. The retreat also boasts a tranquil meditation cave, providing a serene space for inner reflection. To complete this holistic experience, indulge in wholesome meals that are thoughtfully curated—often adhering to vegan, vegetarian, or seafood preferences—ensuring your overall well-being.
Enjoy luxurious beachfront accommodations in the serene setting of Canggu, merely moments away from Seseh Beach.
Immerse yourself in a comprehensive yoga journey with unlimited access to multiple daily sessions, encompassing Aerial, Hatha, and Vinyasa styles.
Elevate your relaxation at the retreat's spa facilities, which include hot and cold pools, a sauna, steam room, jacuzzi, and a rejuvenating 60-minute massage.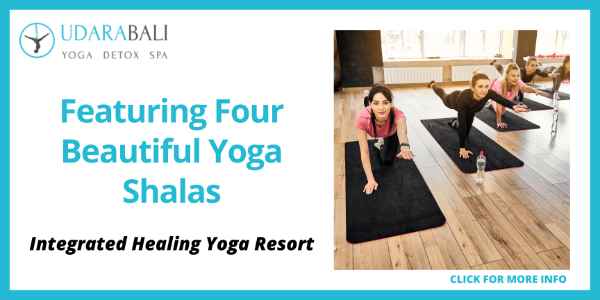 5. 5-Day Inner Child Healing, Mental Wellness & Nature Retreat
Embark on a transformative journey for both your body and soul through this retreat, dedicated to nurturing your inner peace and revitalizing your energy. Engage in enlightening spiritual guidance workshops, offering a holistic blend of activities including tai chi, dance, chakra healing, and meditation, all aimed at aligning your energies and restoring equilibrium within.
As part of the retreat's comprehensive wellness program, delve into a variety of yoga styles that cater to your practice preferences, encompassing Hatha, Vinyasa, and Yin. Embrace the serenity of guided meditation sessions that facilitate mindfulness and introspection. Immerse yourself in a plant-based food workshop, delving into the nourishment of nature's offerings. In a commitment to holistic well-being, the retreat prides itself on utilizing solely organic products, with many culinary delights sourced directly from the garden, fostering a truly wholesome experience.
Rejuvenate your body and soul with a retreat designed to restore inner peace and balance your energies.
Partake in spiritual guidance workshops featuring tai chi, dance, chakra healing, and meditation, nurturing both physical and spiritual well-being.
Discover an array of yoga styles, including Hatha, Vinyasa, and Yin, tailored to enrich your practice and enhance your holistic journey.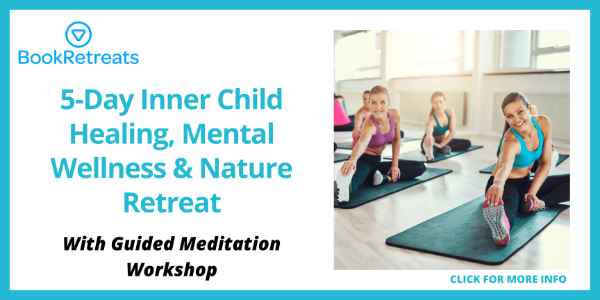 Experience an oasis of unparalleled luxury and relaxation, where the Melati Spa, yoga sanctuary, and rejuvenating pool converge to offer a haven of comfort and opulence.
Among the retreat's distinctive attributes, discover Balinese temples that exude cultural richness, enchanting koi ponds that add to the serenity, and vibrant permaculture gardens that emphasize nature's beauty. Find solace in private meditation sanctuaries, creating an intimate space for reflection and connection. Throughout your stay, bask in breathtaking views of the Indian Ocean and the revered Mount Agung volcano, elevating the retreat's dreamlike ambiance. Engage with spiritual healers and participate in cleansing ceremonies, delving into the realm of holistic wellness and growth. With daily offerings of yoga and meditation, indulgent massage and spa therapies, as well as revitalizing detoxification experiences, this retreat promises a comprehensive and transformative journey.
Indulge in ultimate luxury and comfort through the meticulously designed Melati Spa, yoga haven, and restorative pool.
Immerse yourself in the retreat's unique features, including Balinese temples, serene koi ponds, lush permaculture gardens, and private meditation areas.
Delight in panoramic views of the Indian Ocean and Mount Agung volcano throughout your stay, enhancing the retreat's ethereal atmosphere.
7. 5-Day Healing Spa & Yoga Retreat
Nestled in Tegallalang, this retreat seamlessly weaves together a diverse range of activities, offering a holistic and enriching experience. Immerse yourself in meditation sessions, invigorating aqua aerobics, refreshing nature walks, and transformative yoga classes. Rooted in the Hatha yoga system, these sessions are expertly guided by experienced instructors, focusing on asanas and breathwork to nurture your mind, body, and spirit. The retreat also extends opportunities for pampering, including indulgent organic facials and rejuvenating organic hair treatments, enhancing your overall well-being.
Located in Tegallalang, this retreat offers an amalgamation of activities within a single stay, encompassing meditation, aqua aerobics, nature walks, and yoga classes.
Embrace the nourishing embrace of Hatha yoga, guided by an experienced instructor, as you delve into transformative asanas and breathwork.
Luxuriate in self-care with options for organic facials and revitalizing hair treatments, all while enjoying the retreat's facilities, including the invigorating pool.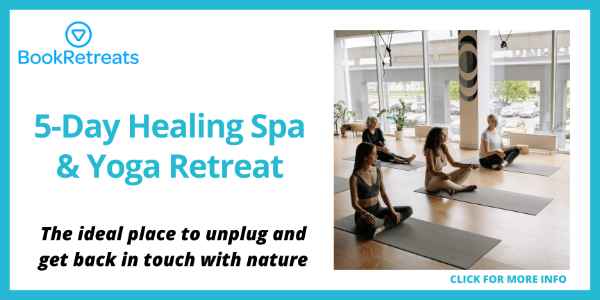 In Bali's enchanting landscapes, a world of transformative experiences awaits through the finest yoga retreats. From the soothing symphony of waves along pristine beaches to the tranquil ambiance of rice fields, these retreats offer a harmonious blend of serenity and self-discovery. Whether you seek to immerse yourself in yoga's spiritual essence, rejuvenate amidst organic gardens, or indulge in holistic wellness with spa therapies, each retreat paints a canvas of holistic well-being.
As you journey through the top yoga retreats in Bali, remember that this island's mystical allure adds an extra layer of enchantment to your quest for balance and rejuvenation. These retreats are not just escapes; they're gateways to unlocking your potential, healing your spirit, and embracing the union of body, mind, and soul. Embrace Bali's breathtaking vistas, immerse yourself in cultural wisdom, and cherish the moments of tranquility and growth that these retreats offer. Your voyage through Bali's best yoga retreats promises to be a transformative odyssey, where each breath, pose, and meditation session becomes a step toward a more fulfilled and balanced life.