Last updated on December 6th, 2023.
Mental health and well being is an essential aspect of life that everyone should take care of. We all probably need a therapist at some point in our lives, if we are being honest. Therapists are instrumental in showing us different perspectives in life and pushing us in the right direction. It doesn't matter whether you're struggling with mental health issues or not. A therapist is an instrumental person to have in your life.
An online therapist is a convenient way to get treatment. Online therapy makes it easy to access therapy no matter your location. This is especially beneficial if you live in a rural area where it can be too expensive to get therapy assistance because they aren't available. You might need to travel far to access them.
The 2 Best Therapist Resources Online we've found are:
It can be tricky sticking to a therapy session once weekly and driving to it. Online therapy sessions help save this time and bring you therapy at your comfort. All you will need is a device with an internet connection.
Online therapists, unlike traditional ones, are cheaper. You don't need to spend all your fortune on a session when you're doing it online. In the past, people have avoided going to therapy due to the prices. But with online treatment, there are so many options, even free ones, that can help you get your mental health in check.
Mental health is primarily unpredictable, and this is why online therapy sessions are convenient. When you have your therapist a phone call away rather than once a week at the office, you will better deal with your issues and heal faster. When you can talk to your therapist anytime, you will get further treatment than someone who only communicates once a week with their therapists.
Online therapy understands that you might have a mental health crisis anytime, and having a doctor a phone call away is convenient for any patient.
Can I chat with a therapist online?
When you have online therapy sessions, most websites allow you to chat with your therapist and have video calls. Unlike a physical therapist, you can always access the services of an online therapist whenever you need them.
Online therapists are professionals, and all your conversations are kept confidential. There's a list on recommendations on what you should not say to your therapist in your sessions. All your sessions follow all regulations, state laws, and HIPAA regulations. Most websites also allow you to create a nickname to avoid using your real identity if you are uncomfortable using your real identity. But otherwise, all the online therapy websites keep your information private.
If you want to chat with a therapist online, you need to find a site and pay a monthly fee that is primarily listed in a weekly format. However, some online counseling programs take insurance. These sites verify how much experience the therapists have and their credentials to ensure you will have the best services. No site would want to ruin its reputation by bringing in therapists without credentials. To find a worthy site, always check the platform's reviews and even reviews of specific therapists that you're thinking of having as your own.
A 2018 study was conducted to see how effective online therapy treatment can help patients with anxiety. There was a significant improvement in symptoms of anxiety disorders. Online therapy helps in the same sense as traditional therapy because the same methods of treatment are used.
Online therapy helps in treating stress, post-traumatic stress disorder, anxiety, and depression. Online treatment comes with the limitation of not going to a therapist's office and having a one-on-one conversation with them, but that doesn't mean that it isn't as effective as traditional therapy sessions.
Some online therapy platforms have physical doctors in some areas where you can see them for a while if you need a diagnosis or medication. It may be difficult to recommend medication to a patient online, and seeing a physical one may be necessary to make sure it is the correct diagnosis.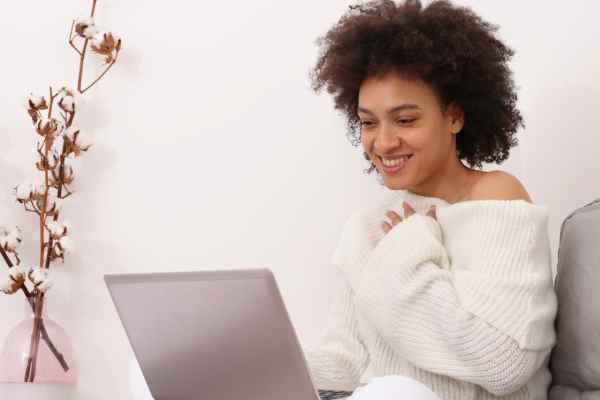 Doing therapy online can be a huge convenience, especially for people with social anxiety who prefer doing online sessions. It could save a lot of time too. Driving or taking a bus back and forth to the therapist's office can be tasking.
A 2013 study suggested that online therapy is better than face-face therapy. In the study, six therapists treated sixty-two patients who were suffering from mild depression. These patients were divided into two equal groups and assigned different therapy methods, one group online, the other face-to-face therapy.
By the end of the study, 53% of the patients undergoing online therapy couldn't be diagnosed with depression than 50% who did face-face therapy. Three months after treatment stopped, the depression in patients treated online further decreased while those treated traditionally showed a minimal decrease. No more depression could be found in 57% of those treated online and 42% of those treated physically.
What is the cheapest online therapy?
If you're looking for a site with some free aspects, 7 Cups is the best website. 7 Cups has trained volunteers who offer live chat where they offer emotional support. The services are 100% free, but you can upgrade your membership if you need more professional help.
The volunteers are categorized from advanced to newbies, and you get to choose who you'd prefer as your therapist. All the volunteers have to complete an advanced online course that trains them to conduct compassionate communication. The online course was created by 7 Cups.
The platform also has a chat room and forums for various issues, from addiction to relationship issues, and you can choose a platform to join and participate in. There are also mental health platforms dedicated to teens where their problems are covered. Cost is just one of the things to consider when looking for a "therapist near me."
3 Online Resources To Chat With A Therapist
There are many online resources where you can chat with a therapist. Finding the right online site to talk with a therapist can be helpful as it will determine your healing journey. We have done the research and put together the top three best sites to chat with a therapist. These sites are best in terms of services offered, price, and success rate.
Online-Therapy is a website that allows you to search for therapists from anywhere in the world and use their services. The site has the best-registered therapists from all over the world. Each therapist is well researched and has years of experience.
The site allows you to refine your search when looking for a therapist based on your religion, gender, location, specialization, and other options. Every person can find a therapist they desire, from teens to couples.
If you don't like online therapy, the website also offers traditional ones. The site allows you to find a qualified therapist near your area, and you can start seeing them. The site also has all types of emergency numbers you can use when you need them.
To ensure your information remains private and confidential, it all gets deleted after two years. You can also delete your account if you want to, and all your personal information goes with it. These are privacy precautions put in place to ensure you feel safe.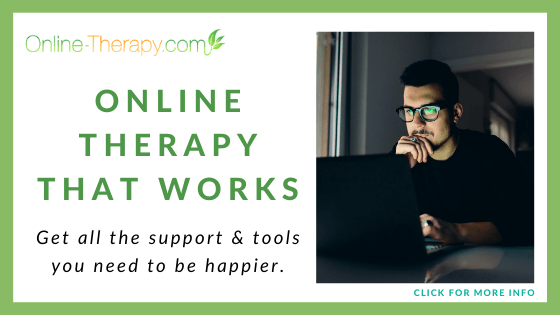 BetterHelp is currently the largest online therapy platform with over twelve thousand licensed therapists. The site has serviced over a million people who praise it and recommend the services.
BetterHelp  online counseling offers unlimited talk time between a therapist and patient. You can video call and chat with your therapist if you prefer that. Talking over the phone with your therapist is advantageous, especially for those who do not have a good internet connection.
BetterHelp also offers financial assistance to those that can't afford therapy. When working with your therapist, you will be given worksheets to answer to help with your treatment.
When signing into BetterHelp, you answer a questionnaire that will help determine the types of problems you need help with. After answering them, the site will retrieve from its database the best therapist to work with that deals with your specific needs. It might take up to twenty-four hours to get matched with a therapist.
BetterHelp allows you to sign up and pay for whatever plan you prefer. The plans range from $60 to $90 per week. The different plans offer different services, and you will choose one according to what services you prefer. The prices are quite affordable compared to traditional therapy.
BetterHelp has webinars on different topics such as depression and stress management daily. These tools are helpful to patients as they will gain more resources and tools to heal as they keep going.
If you need prescriptions, BetterHelp has a partnership with Brightside. If you're in a state where the services are available, BetterHelp allows you to see an in-person doctor and get prescriptions for depression and anxiety.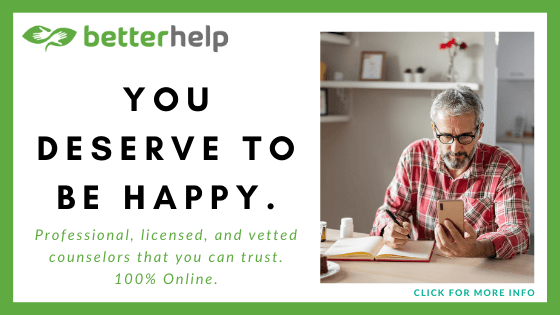 Therapy is something we all need. Online therapy revolution is a sound system that merges with our busy daily schedules by allowing you to access these services from your preferred location. If you need a therapist but are too busy to visit one physically, online therapy is your way to go. Choose one of the above sites to get you started on your healing journey.