Last updated on October 26th, 2023.
For as long as yoga and meditation have been around, breathing techniques have been a vital part of the equation. The benefits of breathwork can be measured in both physical and mental terms and they are finally receiving their rightful due. In fact, breathwork has developed into a standalone discipline that is popular in its own right, and leading the charge is the Jon Paul Crimi Breathwork program.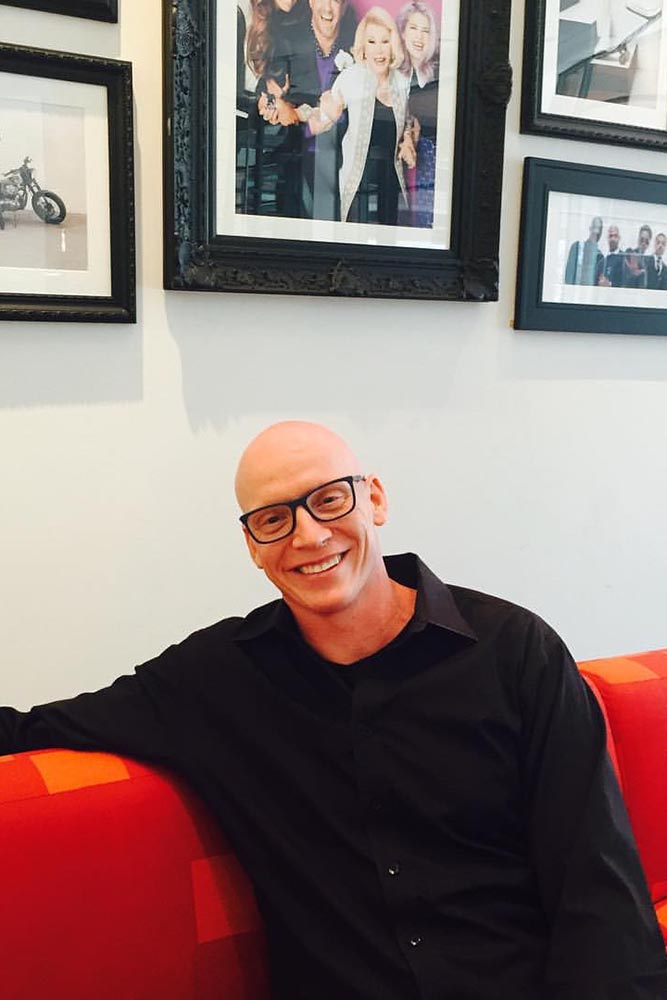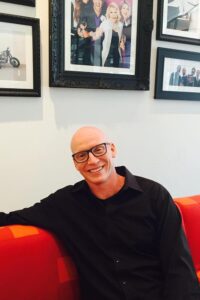 Jon Paul Crimi is a recognizable figure in breathwork with his signature bald head and larger-than-life personality. His courses are known for being decidedly not "new-agey" which is in keeping with his straightforward, no-nonsense approach to teaching his unique brand of breathwork techniques.
Maybe you are wondering what is breathwork training? Breathwork is a practice that is growing in popularity as people seek to experience for themselves the type of inner transformation that can heal old emotional wounds and infuse new life energy. Jon Paul Crimi Breathwork addresses different facets of mental and emotional well-being in a distinctly purposeful manner. Read on to learn more about the breathwork classes that everyone is talking about.
As a successful personal trainer and sobriety coach, Jon Paul Crimi became involved in breathwork instruction after experiencing an awakening while attending a session. Having refined his own breathwork techniques into a unique style, Crimi is credited with bringing this ancient art to the masses of the modern world, making it more relatable and impactful than any other form of breathwork.
With his signature hairless head and facial features, Crimi is a striking figure and his no-nonsense, down-to-earth approach runs counter to the perception of breathwork as a new-age activity appealing only to hippie types. Crimi's pupils come from all walks of life but they share the common purpose of cleansing and restoring their inner selves.
How did Jon Paul Crimi get Started in Breathwork?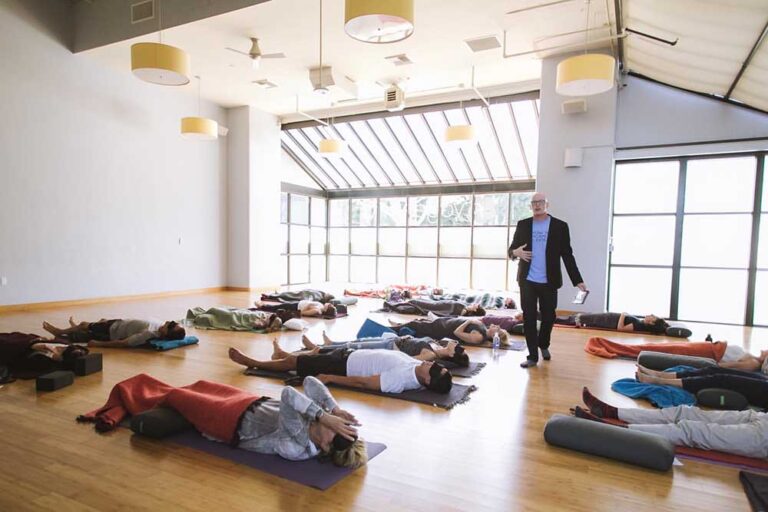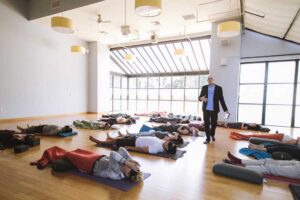 Jon Paul Crimi is very forthcoming about the fact that for him, breathwork is more than a passion and a professional calling; by his own frank admission, breathwork was his salvation during a dark period in his life when he was battling a number of personal demons including addiction, low self-esteem, and depression. Crimi largely credits breathwork for restoring his self-confidence and turning his life around.
It was the life-changing impact of attending his first breathwork session that began Crimi's journey from skeptical pupil to a highly-sought instructor. But what keeps students from all walks of life flocking to Crimi's Breathwork courses is his down-to-earth approach that resonates with people across the board:
Crimi shuns the notion that he is some sort of guru or a zealot masquerading as a doctor or therapist
He is relatable to his students because he, like so many of them, has experienced life's lows and overcame adversity through breathwork
Crimi makes breathwork accessible to all participants by avoiding superficial pseudo-technical terms and speaking instead in plain, easy to understand language
Above all else, Crimi sees himself as a facilitator, guiding his pupils through uncharted waters according to their personal needs, by sharing his knowledge in online breathwork classes and in person. 
What Types of Breathwork does Crimi Teach?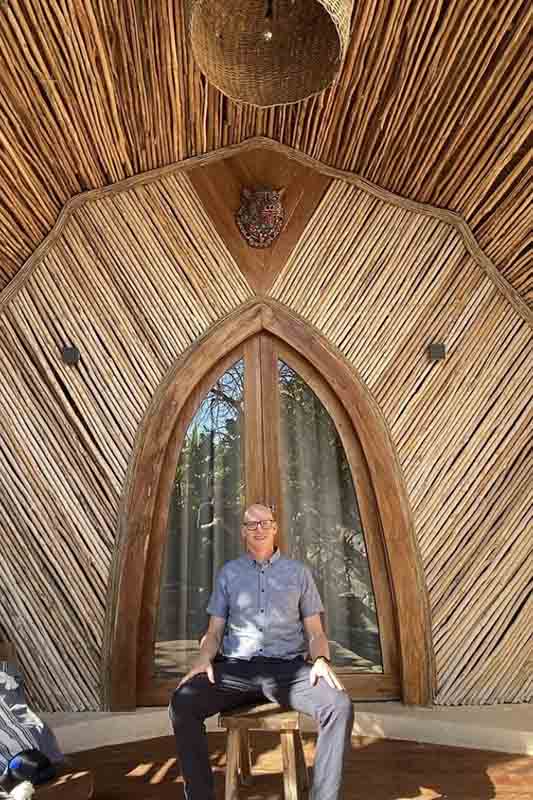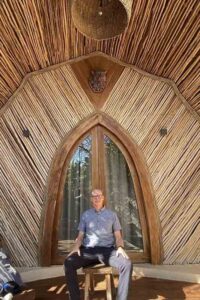 Breathwork is similar to yoga in that it is a philosophy best  described as a collection of different schools and approaches rather than one particular discipline. This being said, Jon Paul Crimi's Breathwork program focuses on the style of breathwork known as conscious connected breathing (also known as circular breathing to some), and highlights of this method include:
Inhaling and exhaling are both done through the mouth
Each breath progresses from the mouth to the diaphragm and then to the chest and back out through the mouth
In this method, there are no pauses between breaths, but rather, breaths are linked in a continuous loop
Crimi describes the breathwork techniques he teaches as "stripped down and practical" methods that dispense with the unnecessary rituals and superficial conventions (i.e., meaningless hoopla) that are characteristic of other forms of breathwork.  
What are Jon Paul Crimi's Breathwork Courses?
The Jon Paul Crimi Breathwork Program offers a variety of courses that cater to the needs and interests of the casual practitioner, the hardcore enthusiast, and those seeking to teach and lead others in the ways of Crimi's unique brand of breathwork. Here's a look at some of these class offerings.
Jon Paul Crimi Breathwork program offers a variety of online courses including its popular 5 Day Emotional Detox class. This online offering is designed to perform a deep cleanse from within, specifically targeting emotional scar tissue and aiming to restore self-confidence, all through the transformative healing powers of conscious connected breathing as taught by Crimi.
This course not only heals mental and spiritual wounds but also empowers participants to get to the roots of their problems and fix them once and for all. Highlights of the 5 Day Emotional Detox class include:
7 professional-quality videos provide an immersive breathwork experience
This course details 5 impactful breathing exercises
Additional resources include downloadable audio tracks and affirmations in PDF format
On-demand access to class materials for life
Although Crimi's Emotional Detox is designated as a 5-day course, this is a fully self-paced class that can be completed in any manner that best fits each individual student's schedule.
Breathwork Teacher Training
Aside from breathwork courses designed to enable pupils to apply Jon Paul Crimi's teachings in their personal lives, Crimi's Breathwork program also offers online and in-person teacher training sessions for students who want to share breathwork's benefits with others. There are two types of breathwork teacher training offered by this program:
Individual instruction. Crimi's breathwork teacher training can prepare future instructors to conduct one-on-one classes with pupils of their own, with a focus on the fundamentals of breathing techniques, scripting sessions, and setting class goals
Group instruction. The group breathwork teacher training prepares students to guide couples and classes of all sizes, and among other things, provides extensive instruction in finding your teacher's voice, establishing class boundaries, and utilizing effective tools for leading pupils
Successful completion of both classes earns students the opportunity to participate in quarterly Q&A sessions with Crimi and a formal breathwork teacher certificate is awarded.
It has been noted by some that breathwork is the new meditation and judging from the flocks of people who are signing up for in-person and online courses, the popularity of breathwork is trending upward. Leading the way for newcomers to the modern practice of breathwork are charismatic instructors like Jon Paul Crimi who is also one of breathwork's biggest advocates.
If you are interested in becoming a teacher such as Jon Paul Crimi in breathwork. You should totally take a look at the best breathwork teacher training online in that article!