Last updated on September 24th, 2023.
Sunny Los Angeles has almost perfect weather for a variety of different backdrops. Whether in the home, sunsetting in the desert, or early rising on the beach, the greater Los Angeles area offers it. These five are the best Los Angeles Yoga teacher training locations in the area. Los Angeles has a variety of clientele for any lifestyle. 
The 5 Best Los Angeles Yoga Teacher Training Places are: 
Los Angeles is home to many forms of yoga and learning styles. Different learning styles and social structures provide an option for many to learn to teach yoga. Being a beginner or a more advanced, already established Yogi, Los Angeles has a significant enough demand for Yoga Instructors. There is room for many new and upcoming styles of yoga also that have yet to become overly popular.
Are Yoga Teachers in Demand in LA?
There are many cities in the greater Los Angeles area. While the city of Los Angeles may only contain a small portion of the population, the demand for Yoga instructors ranges across the entire one hundred square mile radius of Los Angeles County. Los Angeles is so diverse that any specialty in yoga can become the sole focus of any instructor in the area, and that is where the demand is in Los Angeles. 
Do You Need a License to Teach Yoga in California?
California does not require a certified training license to teach Yoga in the State.  Most don't although there is a widely recognized standard through the Yoga Alliance.  You can host retreats, teach and even manage and host Meditation Retreats in California. However, most studios in California require a minimum of a two-hundred-hour registered yoga teacher certification to instruct at their facility. These certifications travel with you across all states and nations, and the Registered Yoga Teacher Two Hundred Course is the gateway to further credentials. 
Here is more information on do you need insurance to teach yoga along with license.  
How Much do Yoga Teachers Make in LA?
The going rate in Los Angeles for a yoga instructor job ranges from thirty-two thousand dollars per year to one hundred and two thousand dollars per year, depending on location, experience, and clientele. Other factors that affect pay are the scaling models of the business, the number of classes, and the types of courses offered at the facility. 
The 5 Best Los Angeles Yoga Teacher Training
Los Angeles is a collection of cities spanning a one hundred square mile radius. As a result, Los Angeles has several attractive locations for teaching yoga. Aside from private practice, several low-cost outdoor sessions are becoming more prevalent in the area using public spaces such as parks and the beach. These five locations in the Los Angeles area offer diverse services and styles and are simply the best in the area. 
1. The Tree Yoga Cooperative is a Diverse Institute
The Tree Yoga Cooperative is a yoga alliance-approved training facility in south central Los Angeles. The focus is on the indigenous cultural influence on yoga and the diverse cultures that helped the movement. Individuality is encouraged at this facility, and they encourage people from diverse backgrounds to explore the realm of teaching yoga. 
The Main Focus of Study at The Tree Yoga Cooperative are: 
Self-Practice

Art of Teaching

Trauma-Informed Yoga

Pre-Natal

Restorative

Yoga as a Business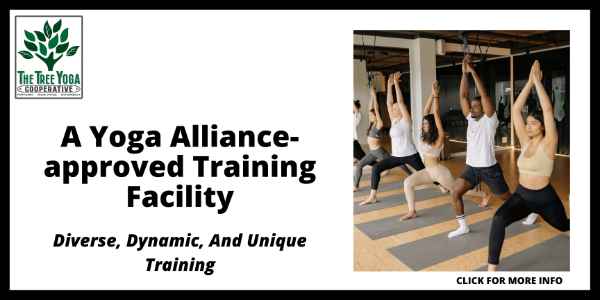 2. Liberation Yoga will Teach you to Liberate the World Around You
Liberation Yoga follows the Hatha Yoga style to help drive a closer connection to self. In addition, liberation Yoga teachers cover philosophy, Breath, Therapeutics, and more topics. Since Liberation Yoga is Yoga Alliance approved, graduates receive certificates as certified registered yoga teachers for the two-hundred-hour requirement (RYT-200). 
This private business is family owned and operated. Founded by Christine Burke and Gary McCleery in 2004. Sharing the experience of Hatha Yoga and the practice's peacefulness brings positive changes to people's lives. The Asana room was designed to provide a calm and relaxing environment for learning; Liberation Yoga feels like visiting an island oasis.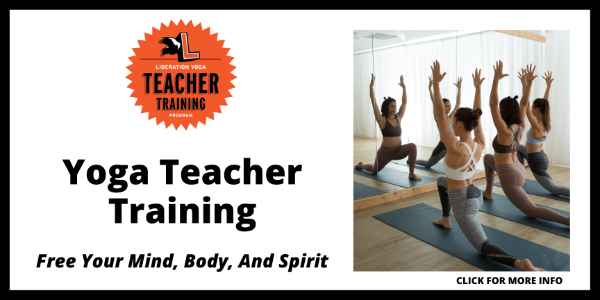 3. One Down Dog Teaches Self Discovery and Confidence Boosting
One down dog yoga studio offers two hundred- and three-hundred-hour courses. In addition, one Down Dog has on-demand and streaming classes. They do require a valid Covid-19 vaccination to participate in their in-person classrooms. A strong focus on the history and philosophy of modern yoga and the principles of teaching classrooms safely. 
One Down Dog has an eleven-week course that provides teaching certification for the two hundred-hour systems and several options to complete the three-hundred-hour course. The classes offered in packages focus on different elements of the practice, meets you where you are, is great for self discovery and more.  These smaller grouped segments allow the more advanced teachers to hone their craft at leisure.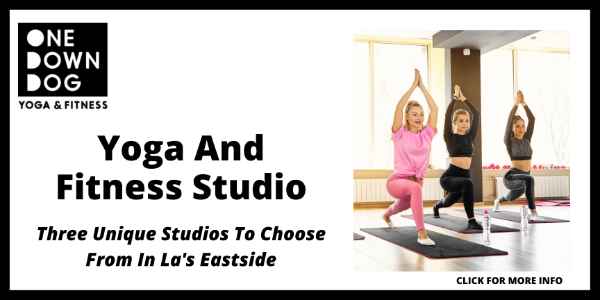 4. Red Diamond Yoga School Has Something for Everyone
Red Diamond Yoga School offers courses for every aspect of yoga. The training is provided via online platforms or in person. The school has a variety of styles to learn to teach, and each course can be taken individually or grouped in a set of classes. 
The most sought-after courses include: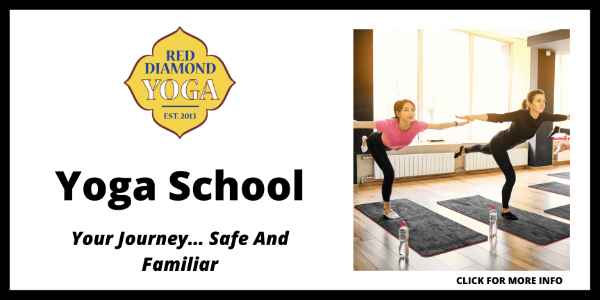 5. Veda Yoga Center will Awaken Your Potential
Veda Yoga serves a wide range of teaching levels, from beginners to advanced instructors. In addition, they offer two- and three-hundred-hour options and retreat classes. The immersion course is a mini retreat designed for individuals that may not be fully committed to teaching. The five-week deep dive is an entry-level course investigating asana (poses) and philosophy. 
Veda Yoga also offers sculpt and restorative courses and unique hot classes. Hot classes use infrared heaters to mimic sun rays, helping with detoxification, heart health, and flexibility. Online courses are also available as a secondary option. Veda Yoga Center is Yoga Alliance certified, and all training comes with the certifications offered through Yoga Alliance.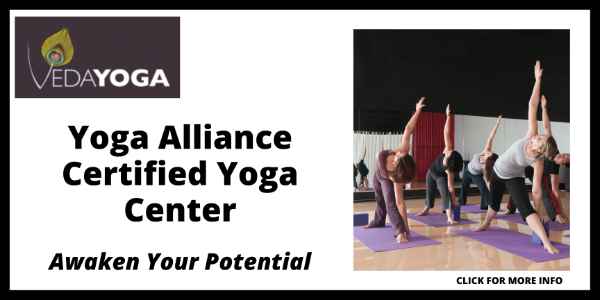 Los Angeles is Home to Many Styles and Paths
Los Angeles has many different paths to follow and learn from. Whether visiting or a resident, there is something for everyone to hone their craft in Los Angeles. Additional options exist that allow for complete remote learning and full retreats. Picking the perfect background and social setting is just as crucial as learning material.