Last updated on November 18th, 2023.
An NLP certification can help advance your career and improve your understanding of psychotherapy and psychology. There are now numerous online certification courses to choose from. But how do you know which online certification courses will give you the best quality neuro-linguistic programming instruction and guidance for your money?
The very best online NLP certification courses that you can take from the comfort of your home are:
Most research supporting neuro-linguistic programming indicates it can play a significant role in building more effective communication channels. This can be implemented across various fields, including education, business, advertising, and coaching. Read on to learn how to integrate neuro-linguistic programming into your life by receiving an NLP certificate through some of the best online programs.
NLP stands for Neuro-linguistic programming. Essentially, neuro-linguistic programming is the study of how you communicate internally and how that can, in turn, affect external communication. It involves conscious and subconscious thoughts that fill our heads and determine how we subjectively feel.
Understanding NLP can help us understand why we feel a certain way in particular situations and what to do to change those feelings.
Neuro-linguistic programming started in the 1960s and 1970s at the University of California, Santa Cruz, and was developed by Richard Bandler and John Grinder. It initially revolved around the concept of being able to identify cognitive biases, especially regarding using language patterns to incite behavioral change. This is how it relates to communication with both the self and others.
Neuro-linguistic programming is used in psychology to help individuals find strategies to achieve a personal goal. It involves recognizing learned patterns of behaviors and thoughts and then finding ways to either use these patterns or rewrite them to make you more successful.
According to research in 2015 studying NLP therapy and its effect on changing students' behavior regarding cheating, when the researcher employed neuro-linguistic programming techniques with the students, the frequency of cheating on the final exam was significantly reduced.
Another study in 2010 demonstrated that neuro-linguistic programming could serve as a valuable tool for making advertising resonate better with particular populations.
Using neuro-linguistic programming techniques, marketing can be tailored to satisfy multiple sensory modalities and reach more consumers with a more significant positive effect.
At the first International NLP Research Conference, held in Surrey, UK, in 2008, a study by Richard Churches and John West-Burnham indicated that teachers and school leaders could implement NLP to:
Become more effective at interpersonal and intrapersonal relationships
Create better and more effective teaching strategies for students
What is the Best NLP Class?
To select from this list of credible online certification programs, the primary consideration when choosing a course is to ask yourself what you want to get from the certification. Do you want to:
Become a practitioner
Improve your current practice
Are you simply interested in learning more about NLP
Knowing how you want to use the information can help you determine which certification course is right for you.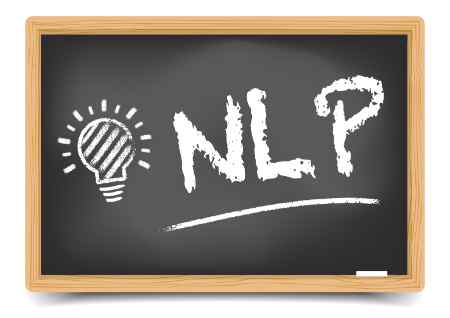 Trusted NLP institutions or programs often accredit the best NLP classes.
While there are many neuro-linguistic programming courses available, both online and in-person, it is imperative to make sure you are signing up for the right one.
A quality online NLP course will offer the following things:
Hands-on learning
A certificate of completion
The ability to ask questions
An interactive learning environment
Small group learning
One-on-one tutors
Question and answer seminars
The knowledge of NLP business practices
Encouragement and patience
A consistent certification fee that does not change from year to year or student to student
Certified and knowledgeable instructors
In-depth manuals and learning materials
Great past student reviews and testimonials
Graduates working in the NLP field
The best NLP class will offer you various learning modes and methods; each one should cover the 4 Pillars of NLP. It will stem from the original neuro-linguistic programming specifications for teaching developed by its originators, Richard Bandler and John Grinder.
While an excellent online NLP program can create its methods, workbooks, and literature, you should look for a different course of study if a program seems too far from the original NLP concepts.
An excellent online NLP certification program will offer flexibility and affordability and put its students' needs first. If you feel like you are not learning enough in an online program, it might mean it isn't the right program for you.
Can you learn NLP online?
It is often argued whether online learning is a valid form of learning and education. However, in recent years, it has been shown that online learning is becoming increasingly popular due to its increasing success. Online learning has become an excellent tool of the future, with online platforms offering features such as:
Live video conferencing
Lecture streaming
Online study groups
Online study materials
The ability for online test-taking
Neuro-linguistic programming, like many other subjects, can be learned online. Some may even argue that completing an NLP certificate online is the ideal way to do so.
Getting your NLP certification online has many benefits, including:
Comfort and familiarity with your learning environment
The ability to focus internally without the distractions of other students around you
The option to learn at your own pace, allowing for more excellent material absorption
The more you learn and absorb while taking your NLP training, the more NLP will positively affect your life and relationships.
Learning how to apply neuro-linguistic programming successfully in your own life will help you become a better NLP guide and teacher for others.
1. iNLP Center: Certified Master of Neruo-Linguistic Programming
The Online NLP Training Plus program from the INLP Center is 100% accredited by the ICF (International Coach Federation) and the International NLP Association, so you can be assured that the certification is well-supported and valuable for your career. Aside from its high credibility level, one of the main reasons this certification makes the list is its flexibility.
The Online NLP Training Plus allows you to:
Work online or in a blended learning environment; travel is not required at any point.
Have unlimited access to the live NLP training sessions, which are structured as small-group web conferences
Study at your own pace, with no time limit to complete the course
Receive live help from experts via email, online chat, and phone calls
Access your NLP study materials forever, even after you have completed the certification
Access over ten live NLP training and coaching workshops each week
Also, the Online NLP Training Plus program has one enrollment fee with no added charges.
This is an excellent feature for people worried about their online NLP certification and educational costs skyrocketing during their training.
Through this process, you can also take advantage of
12 subliminal NLP audio recordings
17 videos
12 workbooks
77 additional audio tracks
One of the best parts of this course is that you can engage, study, and learn with students and instructors worldwide and receive one-on-one feedback.
This makes for a more comprehensive and collaborative learning experience from which you also have the potential to make lifelong friends, NLP collaborators, or excellent business partners.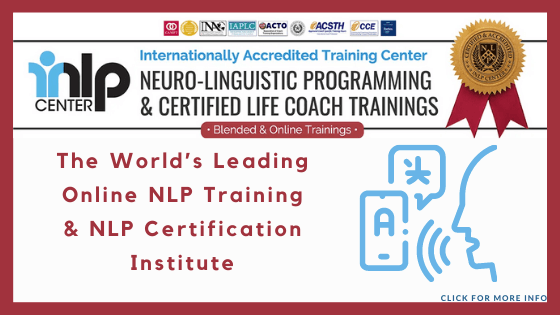 2. School of Positive Transformation: Become a Certified NLP Practitioner
The School of Positive Transformation NLP Practitioner Training Course offers a transformative learning experience to become a competent NLP Practitioner. This course provides a fully accredited NLP Practitioner Certificate by the International NLP Association. It is research-based and covers everything you need to master NLP techniques effectively. 
Here's why you should consider enrolling
Harness the power of NLP. 

Neuro-linguistic programming (NLP) techniques profoundly impact how we think, behave, and communicate. Understanding the unconscious drivers of language and behavior allows you to model excellence and overcome limitations, benefiting various aspects of life like anxiety, phobias, confidence, relationships, and more.

Flexibility and community. 

With the online study format, you can learn at your own pace, making it accessible from anywhere at any time. Moreover, you'll be part of a vibrant online student community, providing support and like-minded connections.
Valuable resources and opportunities for personal and professional development
NLP practitioner certificate. 

Obtain formal recognition as an NLP Practitioner accredited by the International NLP Association (INA).

Thorough knowledge. 

Acquire a comprehensive understanding of NLP theory and practice, equipping you with transformational tools and techniques.

NLP practitioners manual. 

Receive a comprehensive manual with bonus sections to enhance your utilization of NLP tools.

Live Q&A sessions and webinars.

 Engage in weekly Live Q&A sessions with a qualified NLP Trainer and optional monthly Live School webinars on transformational topics led by industry experts.
Whether you're a therapist, coach, educator, healthcare professional, or business professional seeking to improve communication and behavioral flexibility, this NLP Practitioner Course promises to unlock your potential and elevate your professional journey.
Why we love it
Led by Devon White, a world-renowned NLP trainer who learned directly from Richard Bandler and other NLP masters, the course ensures high-quality instruction.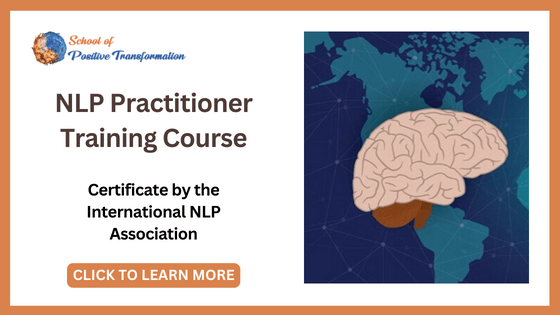 3. International Open Academy: NLP-The Psychology of Success
Embark on a transformative journey with International Open Academy's Neuro-Linguistic Programming (NLP) course, designed to break free from limiting patterns and unlock your true potential. Whether you are stuck in repetitive cycles in relationships, business, or emotions, NLP offers powerful tools and techniques to help you overcome negative thoughts and achieve the desired life. 
Course highlights
Learn the principles and techniques of Neuro-Linguistic Programming (NLP) to bring positive changes into your life.

Unleash your true potential by breaking free from self-limiting patterns and behaviors.

Develop practical communication skills with your mind to achieve personal growth and success.

Overcome fears and negative thought patterns to unlock new opportunities and possibilities.
Course requirements
No formal qualifications are required to enroll; the course is designed for anyone interested in learning.

International Open Academy courses cater to learners seeking new skills, career advancements, or enhancing their resumes.
Take the first step towards transforming your life with the powerful and life-changing tools of Neuro-Linguistic Programming (NLP). By understanding and implementing the principles of NLP, you can break free from repetitive patterns and self-limiting beliefs, allowing you to live a life that aligns with your desires and goals. The course provides valuable techniques to communicate more effectively with your brain, empowering you to overcome fears and embrace new possibilities for personal growth and success. Let NLP guide you to unleash your full potential and lead a fulfilling and purpose-driven life.
What we love
This attitude and methodology of NLP can be carried with you for a lifetime, empowering you to solve problems, communicate more effectively with your brain, and conquer your fears, paving the way for new possibilities and a complete life transformation.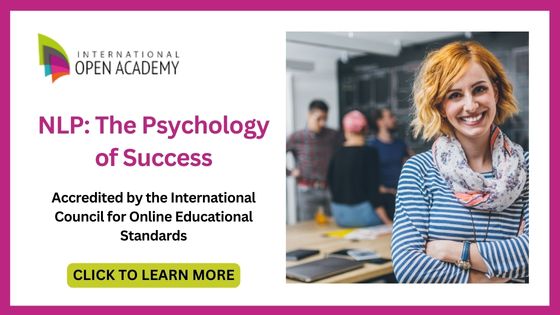 4. Udemy: NLP Master Practitioner Training
Suppose you have some moderate experience with NLP and want to perfect your skills and improve your existing practice. In that case, the NLP Master Practitioner Certificate (Advanced to Expert) by Udemy from Udemy is ideal for you.
This course was created to help those with prior knowledge of neuro-linguistic programming learn how to transition self-practice NLP into real-life NLP results for both yourself and your clients.
This program was created by Kain Ramsay and is accredited by Achology, also known as the Academy of Modern Applied Psychology. It offers several benefits, including but not limited to:
The ability to study entirely online and work at your own pace, with course completion usually possible within 6 to 8 weeks for those with busy schedules and family lives
The materials presented are similar to those found in master level in-person NLP certification courses, allowing for extensive and comprehensive at-home learning
It includes over a decade of experience and knowledge from instructors and authors to promote a mixture of theoretical comprehension and observation-based NLP principles
It offers full audio MP3 recordings available for those who don't want to watch videos and would rather upload them to a portable device for learning on the go
Over 25 hours of on-demand video courses and 22 articles that can be rewatched and reread at any time during your NLP learning journey
Whether you have completed entry-level courses or work in the field, this course is specifically designed to suit those who already have a working knowledge of NLP.
Suppose your experience level is less advanced, or you are not comfortable in your neuro-linguistic programming knowledge. In that case, the next Udemy online certification course, listed below, may be more suitable for your NLP certification needs.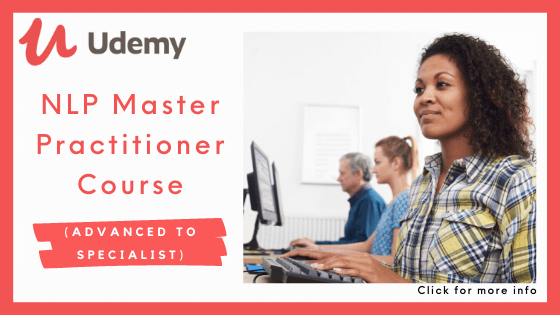 The New Skills Academy Online NLP Training is straightforward and delightfully simple. With new and exclusive courses added often, you will always get the best of what New Skills Academy has to offer.
This course is great for beginners who have little to no experience with neuro-linguistic programming. It's a good choice if you want to dive into the world of NLP to learn the basics while also striving to become NLP certified. This course offers clear and straightforward learning and offers a lot of flexibility when it comes to time.
Along with their four-module course outline, you will
Work online in the comfort of your own home
Study at your own pace, with no time limit to complete the course
Receive a signed competition of certificate
Learn how to better communicate with loved ones
Learn how to create unique business opportunities
Learn how to apply your neuro-linguistic programming certificate practically in the NLP industry
Learn the many components of successful NLP mentorship
As part of this training, you will also receive
Instructor videos and audio tracks
Workbooks and literature to use at your own pace
Additional business planning assistance for those interested in turning NLP into a business practice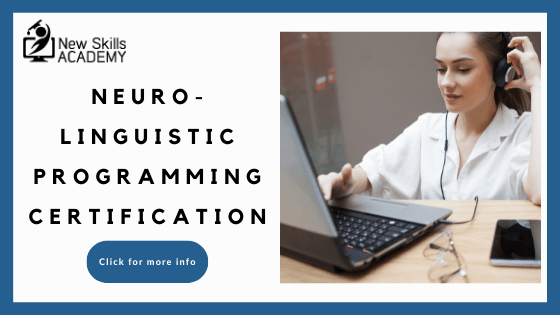 Who are the best NLP trainers?
According to the Los Angeles NLP Trainers website, the best NLP trainers are also the most efficient and use NLP both as a business to help others and in their own daily personal lives.
They include:
Richard Bandler – Co-Founder of neuro-linguistic programming, whose roots in behavioral communication understanding came from Charisma training
John Grinder – A co-Founder of neuro-linguistic programming. He is an American author, linguist professor, and Co-Director of a business management consulting firm called Quantum Leap Inc., which incorporates NLP principles in its business.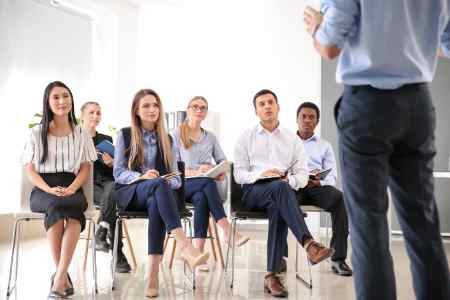 Robert Dilts – A co-Developer of neuro-linguistic programming and professional NLP trainer. He is also an author and has contributed many works to the NLP learning system, including Dynamic Learning and Beliefs: Pathways to Health & Healing. He is best known for his work on beliefs and strategies, which he began in Santa Cruz.
Judith DeLozier – A co-Developer of neuro-linguistic programming and professional NLP trainer.
Judith was the co-author of NLP Volume 1, written in 1980, and helped create the concept of Reframing for the NLP repertoire.
Steve Andreas and Connirae Andreas – Co-Developers and NLP trainers, Steve Andreas and Connirae Andreas often transcribed the workshops given by Richerd Bandler and John Grinder. They later developed one of the biggest ever NLP organizations in Colorado called the NLP of Colorado, which later changed its name to NLP Comprehensive. They continue to be one of the largest and well known NLP trainers today.
Mark Shields – Co-Author of the Cam Coach Book and Joint Founder of the Life Practice Academy. He is an accredited NLP trainer and holds many seminars, lectures, and workshops. His book and various training classes have won prestigious awards, including one with Life Practice Academy in 2020.
Can you teach yourself NLP?
You can technically teach yourself NLP by studying some of the prestigious books written by neuro-linguistic programming founders and other world-famous practitioners. However, it is important to acknowledge that the best way to learn NLP is from a certified and accredited NLP trainer or practitioner.
There are many options out there for NLP literature information, though not all of them are legitimate or recognized by the NLP community. It is in your best interest to learn NLP from a trusted and knowledgeable source.
The best way to know that you are doing so is to learn from an NLP institution. If taking in-person classes or traveling to workshops and lectures does not appeal to you, you might be the perfect candidate for learning neuro-linguistic programming and receiving your NLP certification online.
Is NLP difficult to learn?
While neuro-linguistic programming is a complex and nuanced method to learn, it is not impossible.
NLP is not difficult if you put your mind to it. Anyone with interest in gaining more knowledge about neuro-linguistic programming and its origins is encouraged to embark on the journey of learning NLP. It is open to all people, and everyone is welcome when they start their studies.
Neuro-linguistic programming is available to all learning levels, and you are not required to have any previous experience to learn it. It is the accessibility of NLP and its flexibility that makes it easy and joyful to learn, despite its complexities. Its benefits, which include:
Helping to clarify your life choices and how to take big steps toward your ultimate goals
Gaining self-confidence and self-love
Managing communication in difficult situations with many different people
Learning leadership qualities and taking on new roles
Learning how to problem solve in any uncomfortable situation
Helping with chronic pain and illness management from a mental standpoint
Opening your mind to making new choices and exploring the unknown
Benefiting your relationships with friends, family, coworkers, and strangers
Allowing for new and exciting business opportunities
Teaching you how to help others in their time of need
And more
These benefits play a huge role in what takes neuro-linguistic programming learning from difficult to satisfying and fun.
When you learn techniques to better yourself and help others, the nuances that often make something difficult can turn into pleasant obstacles that you learn to overcome through the training content. If NLP interests you becoming a Certified Mental Health Counselor could also be a great option to help others in the mental health spectrum. 
The Benefits of Obtaining an NLP Certification
There are a significant number of benefits of obtaining an NLP certification. While NLP certification often lends itself to careers that focus on therapy and coaching, it can apply to a wide variety of roles and have a substantial positive impact on your life. The effective communication skills you develop while studying NLP can help you form strong, trusting relationships and become incredibly helpful in business and sales.
As you learn how individuals communicate and function, you can better read and navigate situations. As you learn to master those scenarios, you will also learn how to coordinate projects and overcome basic emotional limitations skillfully.
With an NLP certification, you will have an additional skill set that can help you guide both yourself and others through strategies to identify goals and therefore embark on a satisfying path through life.