Last updated on November 29th, 2023.
For working adults, online degree programs are a great option. This is because they offer the convenience of studying on their own schedule while still providing access to professors and coursework. This is similar to studying on-campus.
The best online degree programs for working adults will be flexible enough for busy schedules and provide accredited coursework. They are:
These courses may include video lectures, supplementary readings, and an opportunity to interact with other students, as well as a way to directly contact the professor.
A little research goes a long way when deciding which online degree program is best for you. Read on to find out which of the options are best for you and can help to advance or change your career path.
What Degrees Can You Get Entirely Online?
You can receive an associate degree, a bachelor's degree, and a graduate degree online. Additionally, you can get various certifications and specialized professional development courses.
An associate degree is a great option for working adults who are looking to achieve a higher level of education after completing a two-year program. The associate's degree can be earned entirely online and may even include specific certifications. Online associate degrees generally take from two years to three years to earn.
An associate degree is a good way to gain experience in your field, especially if the job you're interested in requires one but you don't have any formal education beyond high school. You can apply what you've learned as an online student toward advancing within your company or take those skills to another employer that may be willing to hire you for your experience.
Associate degrees can also help many professionals earn certification in their field, which can lead to higher pay, more responsibility, and possibly a chance to advance within the company that hired you.
A bachelor's degree is another great option for working adults who are looking to expand their skills and knowledge base. Earning a bachelor's degree online is another way that working professionals can continue to improve their resumes. You'll earn an education that will garner attention from employers.
Online bachelor's degrees take an average of four years to complete, depending on the program you choose. You can choose from a wide variety of degree programs including business administration, accounting, information technology, and many more. Earning an online bachelor's degree is a great way to gain the skills needed to move up within your current company or to transition over into another career.
A master's degree program is an excellent choice for working adults who are looking to gain additional experience in their career or to move up in the field. Online master's degree programs take about two years to complete, and you have access to some of the same online resources as on-campus students, including the ability to interact with other classmates and professors as well as watch lectures from your computer.
If you're interested in earning a master's degree online, you'll be able to earn the kind of recognition that will allow you to move up in your company or into another position down the road. Online master's degree programs are designed for students who have already earned a bachelor's degree.
Will Employers Hire Someone with an Online Degree?
Online degrees are widely accepted among employers. When choosing a college or university, you should be sure it's accredited by the U.S. Department of Education's National Center for Education Statistics (NCES) so that the degree you earn is acceptable to potential employers.
Many companies are happy to have employees with an online degree because they know that this kind of education can lead to more success in the workplace than other forms of education. This is especially true if a degree program has specific industry certifications, such as those available from Microsoft or Cisco.
An online degree is seen as equal to an on-campus degree, and many companies are willing to hire applicants with online education. Especially when applying for a remote job, an online degree can be a strong sign of your ability to be a motivated, independent worker.
Do Online Degrees Say Online on the Diploma?
Your diploma won't state that your degree was earned online. Whether you earn your degree online, on-campus, or through an accredited program that allows you to take courses from home while working in the field, it's all considered a physical campus.
Additionally, you won't see any indication that your classes were taken online on your transcript form. That's because the U.S. Department of Education considers an online degree the same as any other kind of degree earned at a physical campus.
An online class is also just as rigorous as those taken on-campus and you must meet all of your institution's requirements. There may also be benefits for remote students, including access to an adviser, technical support, library collections, essay databases, and special resources.
The 10 Best Online Degree Programs for Working Adults
If you're thinking about earning an online degree, you'll want to compare and contrast a few institutions first. It's important to choose a college or university that fits with your schedule and has the degree programs you want to pursue.
Here is our list of the best online degrees for working adults:
1. American University School of Professional Studies
American University School of Professional Studies is a nationally accredited institution approved by the U.S. Department of Education's National Center for Education Statistics (NCES). American University offers a variety of degree programs that are great for working adults.
They also offer their credit hours at an accessible price of $285 per credit hour and also provide all textbooks at no cost to their students. If you need flexibility with scheduling, there are no set log-in times. This means you can complete your classwork at any time of the day.
There is also no cost for transfer documents, no application fee, and no cost for entrance exams, making this one of the best online programs for working professionals on a budget.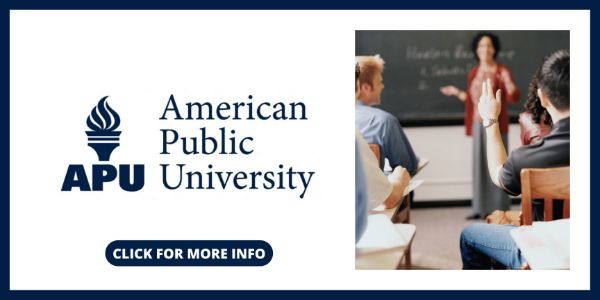 Georgetown University's online degrees are designed to keep working professionals in line with the industry's standards and have a high rate of employment post-graduation. This institution also offers flexibility for professionals who don't have time to pursue their education in a traditional campus setting.
Students are able to take classes entirely online or they may choose hybrid programs where they will be on-campus for some classes and online for others. Their campus is located in Washington D.C.
Since Georgetown partners with many of the industry's leaders, students have access to internships and job opportunities with some of today's best companies. Their programs are for those pursuing a graduate-level degree so professionalism is emphasized at their institution.
Georgetown University is one of the best online degree programs because it is nationally accredited, offers a variety of degree paths, and has flexible schedules that allow students to pursue their education without worrying about school interfering with their careers.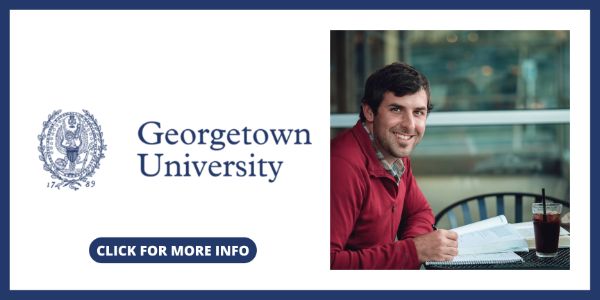 3. University of Massachusetts Boston
UMass Boston has created a thriving community of academic, business, and technology partnerships for years. They offer students educational benefits from top-tier schools like MIT and Harvard while still being affordable since they are considered the only public research university in the city.
Their educational content developed for online learners is created through their Instructional Design program, a division of the university working to develop user-friendly content for students.  Students can check out courses like Introduction to Web Design that take students through all the basics of web page creation.
In addition to bachelor's and master's degrees, UMass Boston's Continuing Education department offers professional development credit programs for professionals looking to expand their knowledge, as well as non-credit personal enrichment programs for anyone interested in learning about these topics.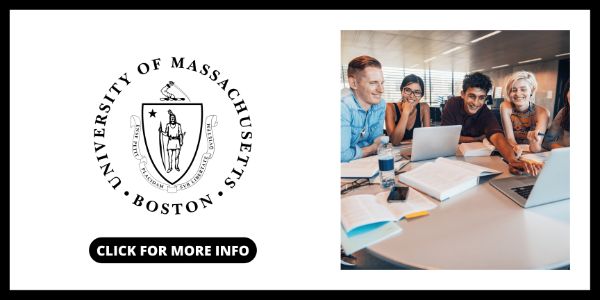 Virginia Tech offers online education as well as hybrid education for professionals in the States and internationally. Virginia Tech offers many opportunities including internships, mentorships, student organizations, and more.
Virginia Tech has been a member of the National Council for State Authorization Reciprocity Agreements since January 2015 and is committed to providing high-quality courses that lead students towards their goals.
Those who are looking for a master's degree or to find a comprehensive vocational certificate program will find many valuable options on Virginia Tech's platform.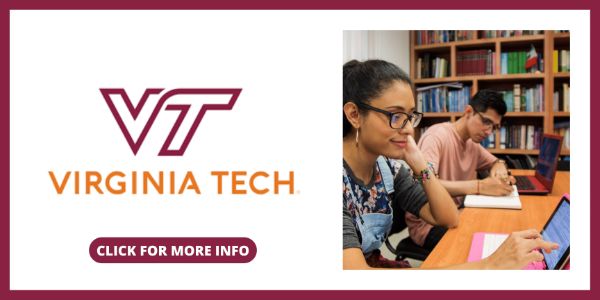 5. George Washington University
George Washington University is one of the best online universities because it provides high-quality courses and opportunities for even nontraditional students that would like a master's degree or technical credential.
The George Washington University is an urban public research university located in Washington D.C. It offers students the opportunity to complete their degree without ever stepping foot on campus through online education classes.
The university also focuses on providing career-focused credentials and vocational certificates for those who are looking for a practical skill set. They have over 100 programs and are one of the most comprehensive options on this list.
George Washington University is a great option for those who want a large option of degrees and certificates to choose from.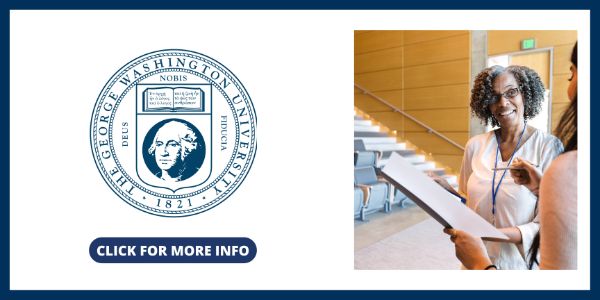 Rutgers is one of the best online universities for those looking for a top-tier school. They have been around since 1766 and are one of the most well-known schools in the country. They rank #1 for New Jersey Public schools and rank in the top 25% for best public university in the United States
They offer bachelor's and master's degrees that are highly recognized and respected around the world. They also offer accelerated programs for busy students who may need their degree sooner than later.
For professionals looking for a career change, Rutgers offers a variety of vocational certificates in many different fields including business administration, information technology, and public relations just to name a few.
7. Stanford Graduate School of Education
The Stanford Graduate School of Education is a world-renowned school that has been around for over 100 years. It is one of the most prestigious and well-known online schools to offer online education.
They rank in the top five universities in the country, which means they are recognized in the best of circles. Not only are their degrees recognized, but so are their faculty members.
Students who have attended Stanford can expect to meet some world-class educators who will teach them and help them graduate with a degree as good as any on-campus may be. Stanford also supports part-time students and is highly flexible to the career needs of busy students, so this is a great option for working adults.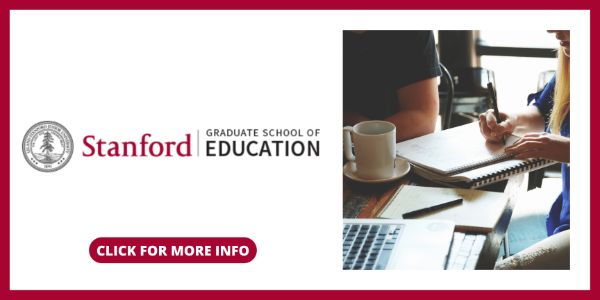 Duke University offers students opportunities to learn from an esteemed institution that has been around for well over a century. The school itself is ranked #4 in the top public universities in the country and offers degrees and certificates at both undergraduate and graduate levels.
Duke University's online offerings are also accredited with "A" or higher by the Better Business Bureau, so learners will know that they are getting a quality education through their curriculum. It's also important to note that Duke University welcomes transfer students with open arms, so those who have attended other schools can apply their credits towards their degree.
This school is popular for offering Coursera classes. Keep in mind that these classes cannot be transferred over with credits for a degree program and that they are designed specifically for Coursera certificates. They focus on masters and doctorate degrees for learners who are looking to further their education.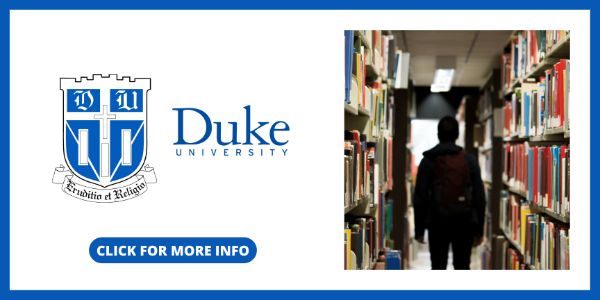 Hofstra University is worth considering if you're looking for an experienced school offering online degrees. The university has been around since 1950 with over 130 years of experience in education. It gained official University status in 1963. Prior to that, it served as an extension of NYU's programming.
They offer bachelor's, master's, and doctorate degree programs which are all highly recognized by the Better Business Bureau as well as other organizations such as U.S News & World Report.
Their online offerings are also ranked #1 in New York Public schools on Niche among others so learners can expect to get their money's worth if they pursue any program through this institution. For professionals who need help finding the right curriculum or a customized learning plan tailored to their needs, there is always a team of support staff on hand to guide you.
Hofstra University also welcomes working adult learners with open arms which is a major bonus for busy students. The school offers part-time learning programs with classes that can be taken online and in-person or through instructors who will help students meet their educational goals.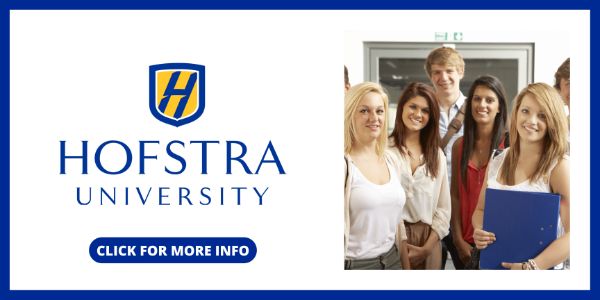 10. Pennsylvania State University World Campus
Pennsylvania State University World Campus offers ample opportunities for learners to get an online education. They have over 150 degrees and certificates available online for working adults looking to make the transition into online learning.
Penn State was a leading name in online college education and first began its University World Campus in 1998. They have focused on creating rigorous and reputable programs for working adults longer than most other universities, making them a trustable source of quality education.
Pennsylvania State University's online programs are accredited by the Middle States Commission on Higher Education and their accrediting body. This means that their degrees are recognized as being equal to those offered in-person, so employers will recognize your diploma no matter which one you choose
The university is ranked #1 in the top 100 universities in the country and they have been around since 1855, so you know that you are surrounded by history when you pursue a degree through this institution.
The school also has a variety of degree offerings including associate degrees, bachelor's degrees, master's degrees, and doctorate degrees. Their online offerings are ranked as "A" or higher from the Better Business Bureau so learners will know that they are getting quality education through their curriculum.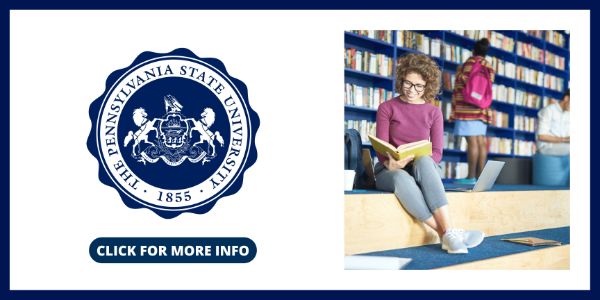 There are many accredited online colleges that offer degrees with flexible learning options and are conveniently accessible for adults who cannot attend traditional classes.
When choosing an online school, make sure that it is accredited in your state and country. You'll also want to be aware of the cost and workload of your degree program to make sure you can fully commit financially and timewise.
These days, online learning has become the standard, making it easier for busy workers to improve their lives through education. If you follow the above considerations, you'll have your degree in no time!