Last updated on November 24th, 2023.
Are you interested in helping others cope with difficult emotions, trauma, or stress? Do you possess the compassion, empathy, and problem-solving skills necessary to provide mental health counseling? Becoming a certified mental health counselor is not only important for the healing of others, but it can be a rewarding profession to enhance your own personal growth and aspirations.
How Do You Become a Certified Mental Health Counselor?
Not everyone's journey will look the same. Each person has a unique approach, personality, and concern. Some people may wish to work with young children or teenagers, while others would like to work with adults, couples, families, veterans, or individuals with significant psychological and emotional needs. Certified mental health counselors can work with individuals or groups, and they receive special training that allows them to identify mental health concerns, diagnose, and treat patients with a variety of applied counseling services.
The path to become a certified mental health counselor requires dedication to years of training, evaluations, and continued education. It is a robust process, because mental health professionals have a considerable amount of responsibility to the community and their individual patients. To become a certified mental health counselor, one must obtain at least a master's degree in a related mental health field, undergo supervised clinical work experience, and become licensed in the state of practice. Each state and program will have their own requirements, so it is important to research and plan for your journey.
The 5 Steps to Become a Certified Mental Health Counselor
Regardless of where you are, currently on this path, it is important to understand the requirements necessary to become a certified mental health counselor in the state in which you plan to practice (to counsel patients). Below, you will find the 5 steps to become a certified mental health counselor, from the beginning until the moment in which you can legally provide counseling to individuals.
Step 1: Earn an Undergraduate Degree
The first step toward becoming a certified mental health counselor is to obtain a bachelor's degree. While you can have any undergraduate degree, a degree in counseling, psychology, social work, sociology, and other human services is highly recommended. Coursework in substance abuse, family dynamics, education, community relations, religion, and anatomy will be beneficial.
If you are just starting on this journey and do not already have a bachelor's degree, the best undergraduate degree program is in mental health counseling. It is in this program that an individual can expect to obtain a strong foundation in the following fields:
General psychology, including the history and systems of psychology
Biological foundations of psychology
Theories of personalities
Abnormal psychology
Psychological tests and measurements, including statistical reasoning
Lifespan development
Clinical psychology
Make sure that the degree is from an accredited college or university, so that your course work will meet the requirements for the next step. Most bachelor's programs take between 3 to 5 years to complete, depending on course load and program size.
Step 2: Earn a Graduate Degree
An individual must have at least a master's degree to meet the requirements of certified mental health counseling. Earning a Master's Degree in Mental Health Counseling or another similarly related degree is important. Many states have specific requirements for counseling education credits, so even if you already have a master's degree, you must meet the accreditation requirements for the state in which you plan to practice. It may be necessary to take additional coursework in treatments, diagnoses, and other pertinent counseling topics.
The best path is to enroll in a specific graduate program for mental health counseling. If you would like to go on an earn a doctorate, this is appropriate but not necessary to become a certified mental health counselor. Doctoral students are typically involved in research and writing (scholar), while master's students are typically training to work directly in the field (practitioner). In a graduate counseling program, a student can expect to take courses in the following fields:
Ethics in counseling
Foundations of counseling
Individual and group counseling
Special population and counseling people with disabilities
Bilingual and cross-cultural counseling
Within the program, a student will also take a variety of elective courses that specifically align with the population with which the counselor would like to work. These may include but are not limited to the following interests:
Family dynamics
Counseling individuals with life-altering illness, such as HIV/AID or cancer
Grief and bereavement
LBGTQ
Adolescents
Trauma, including sexual violence
Art therapy
Substance abuse
Minority groups
Mental health in urban and rural settings
Regardless of the path you choose, any accredited graduate mental health counseling program will provide you with the tools you need to advance to supervise the clinical work in the field. A typical master's program can take between 2 and 3 years to complete, depending on course load and specialization. Some programs also require an internship, which may or may not count toward completed work experience.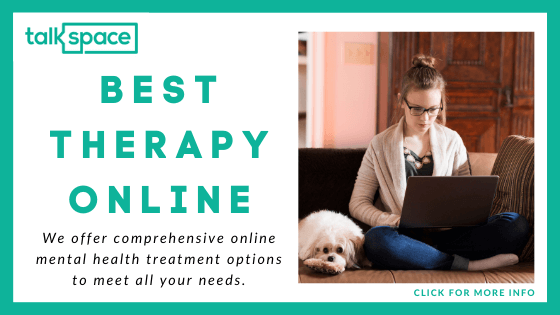 Step 3: Complete Required Work Experience
In addition to receiving the necessary education for a foundation in mental health counseling, certification and/or licensure requires practical experience in the field. Most states require between 2,000 and 4,000 additional work-related hours in the field. Many of these hours must be supervised by a licensed mental health professional. Students will receive more information about placement and opportunities within their programs.
Here is where it is crucial to determine the state requirements where you plan to practice. The American Psychological Association and American Counseling Association are excellent resources for individuals looking to make a difference and build a career in psychology and counseling.
Step 4: Obtain a License to Practice Mental Health Counseling
After finishing the required work experience, you must become a licensed mental health counselor. Licensure also depends on the state in which you plan to provide counseling, however, every state requires mental health counselors to pass the state exam. Typical exams include the National Counseling Exam (NCE) or the National Clinical Mental Health Counseling Exam (NCMHCE), but some states use alternative national tests. All tests are administered by the National Board for Certified Counselors (NBCC). The American Counseling Association (ACA) has licensure specific information in its knowledge center.
Step 5: Obtain Board Certification to Improve Employment Opportunities
Regardless of whether you'd like to open your own private practice, join a private practice group of counselors, or work in the public sector, pursuing National Board Certification is optimal. Not only will this step enhance your credentials and improve your chances for employment, but many states require National Board Certification to practice, either in lieu of state licensure or in addition to it. For more information, visit the National Board for Certified Counselors website.  
What Does It Mean to be a Clinical Mental Health Counselor?
A clinical mental health counselor is a licensed and experienced professional who helps individuals who may be struggling with any number of difficulties. They are trained to identify mental health issues, including anxiety disorders, depression, bipolar disorder, ADD/ADHD (Children's or Adult ADHD), and other mental health complications. However, an individual does not need to have a diagnosable issue to seek counseling. Clinical mental health counselors focus on the wellness of the entire individual, aiding that person to make choices that support physical, mental, social, emotional, and even spiritual health.
Their ability to diagnose comes with knowledge and tools to treat individuals through counseling and other therapies. Their services can include crisis management, solution-focused therapies, alcohol and substance abuse therapies, and psychoeducational and prevention programs. They also provide individuals with talk therapy to improve the overall life of that person.
People who choose this career path must be prepared for the role they will play in the lives of the people for whom they provide care. The following qualities are consistent with that of a clinical mental health counselor:
Trustworthy
Compassionate
Intelligent
Problem-Solver
Human-Centered
Critical Listener
Observant
Non-Judgmental
Mental health counselors must dedicate their professional lives to staying up-to-date with the latest psychoeducation and counseling treatments. Here is an excellent article on continuing education for mental health professionals! Their focus is on bringing the patient to a place of wellness, equipping them with the tools they need to support the health of the entire person.
Wondering how much does a mental healthy counselor make? That article has the answer!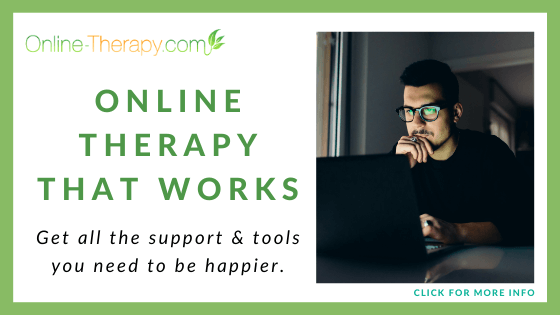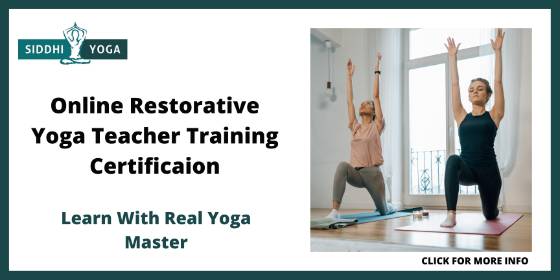 What is the Difference Between Mental Health Counseling and Clinical Mental Health Counseling?
Mental health counseling can also be considered clinical mental health counseling. Education programs and licenses may differ in their names, but the process and credentials are the same. A professional counselor works in the capacity of wellness and guiding patients toward solutions that lead to positive experiences.
There is a difference, however, between (clinical) mental health counseling and clinical psychology, or even counseling psychology. Both counselors and psychologists must be licensed in the states of their practice. They treat clients directly and both work in the mental health field. However, differences do exist regarding their training, professional requirements, and the services they typically provide.
(Clinical) mental health counselors…
Must have at least a master's degree in counseling and license to practice
Use various assessment tools to diagnose and plan treatment
Primarily provide counseling (talk therapy) as their mode of treatment
Focus on general and holistic wellbeing
Use research in a way to effectively treat their individual patients
Psychologists…
Must have at least a master's degree in psychology, although a doctorate is required in most states, and a license to practice
Use various assessments to diagnose patients for specific and chronic mental health issues
May provide testing services for patients they do not treat
Are involved in research and testing more frequently than counselors
Focus on treating acute, chronic, and more serious mental health and behavior issues
Further, there is also a difference between clinical psychologists and counseling psychologists. Clinical psychologists are more involved with acute care of serious issues, as well as research and empirical studies. Counseling psychologists provide services similarly to mental health counselors; however, the emphasis may be more on an acute diagnosis.
In the mental health spectrum there are also the areas of Life Coaching and NLP. A life coach helps an individual focus on their goals, and can help improve different areas of the individual's life. (There are life coach certifications online which can facilitate the process of becoming a life coach.) And an NLP Certification allows an individual to provide therapy for patients to further their personal development and improve their communication skills. (There are NLP certifications online as well!)
For more information about any mental health profession, visit the American Psychology Association or research different degree programs at a school of your choice.