Last updated on November 23rd, 2023.
Pilates has gained immense popularity over the years as a holistic approach to fitness, promoting strength, flexibility, and body awareness. As more people look to increase their physical and mental well-being through Pilates, the demand for qualified Pilates instructors continues to grow. If you're passionate about this growing sport and looking to embark on a fulfilling career as an instructor, obtaining a reputable Pilates Mat Certification online is a crucial step.
In this article, we will explore the five best Pilates Mat Certifications available online, each offering a comprehensive curriculum, skilled instructors, and a flexible learning experience. Whether you're a fitness enthusiast looking to transition into teaching or a seasoned instructor seeking to expand your expertise, these certifications will set you on the path to success.
How do you become a certified Pilates coach?
To become a certified Pilates mat coach, follow these general steps:
Research. Look for reputable Pilates certification programs that offer a comprehensive curriculum for mat-based Pilates instruction. Ensure that the program is accredited by a recognized fitness or Pilates governing body.

Prerequisites: Check the prerequisites for the certification program. Some programs may require prior knowledge of anatomy, physiology, or fitness-related experience. If you don't meet the prerequisites, consider taking relevant courses or gaining experience before enrolling in the certification program.

Enroll in the certification course. Once you've selected a certification program, enroll in the course. Many programs offer both in-person and online options. 

Complete the coursework. The certification course will cover various aspects of Pilates, including the principles and philosophy, anatomy, mat-based Pilates exercises, teaching techniques, cueing, modifications, and client assessment. 

Practical experience. Most certification programs will require you to gain practical experience in teaching Pilates. This may involve observing and assisting experienced instructors, teaching practice sessions, and accumulating teaching hours with real clients.

Final assessment. Prepare for and complete the final assessment, which may include practical exams, written exams, and/or teaching demonstrations. The assessment evaluates your understanding of Pilates principles and your ability to effectively teach and cue clients.

Obtain certification. After successfully completing the certification requirements, you will receive your Pilates mat coach certification. 

Continued education. Consider continuing your education by taking advanced courses, workshops, or specialized training in Pilates. Ongoing education will enhance your skills and knowledge as a Pilates coach and keep you updated on industry trends.

Start teaching: With your certification in hand, you can start teaching Pilates mat classes at various fitness centers, gyms, studios, or offer private sessions to clients.
Remember that specific steps and requirements may vary depending on the certification program and the certifying organization. It's essential to research and choose a reputable certification program that aligns with your goals and values in Pilates instruction. Additionally, maintaining your certification might require continuing education and periodic renewal, so stay informed about any ongoing requirements to keep your credentials current.
What is a Level 3 Diploma in mat based Pilates?
A Level 3 Diploma in Mat-based Pilates is a comprehensive vocational qualification designed for individuals seeking to become qualified Pilates instructors. This recognized certification focuses on teaching Pilates exercises on a mat and covers a wide range of essential topics. These include anatomy and physiology, the principles and philosophy of Pilates, a comprehensive repertoire of mat-based Pilates exercises, exercise modifications and adaptations, cueing and instruction techniques, client assessment and programming, and practical teaching experience. The course equips aspiring instructors with the knowledge and skills needed to guide clients through Pilates movements effectively, while ensuring safety and alignment. Successful completion of the Level 3 Diploma in Mat-based Pilates enables individuals to teach Pilates mat classes in various settings, such as fitness studios, gyms, wellness centers, and private sessions. Choosing an accredited training provider is crucial to ensure the certification's validity and relevance within the fitness and Pilates industry.
What is the highest Pilates qualification?
The highest Pilates qualification typically recognized within the fitness and Pilates industry is the "Pilates Master Teacher" or "Master Trainer" certification. This level of certification is generally achieved after completing extensive and advanced Pilates education, having significant teaching experience, and demonstrating a deep understanding of the Pilates method and its application.
To attain the Pilates Master Teacher certification, instructors often have to complete multiple levels of comprehensive training, which can include advanced courses in mat Pilates, equipment-based Pilates (Reformer, Cadillac, Chair, etc.), and specialized training for specific populations or Pilates styles.
In addition to completing the required coursework, Pilates Master Teachers must have accumulated a substantial number of teaching hours with diverse clients, showcasing their ability to instruct and guide individuals at different fitness levels and with various needs. They are expected to demonstrate a high level of skill and proficiency in teaching, cueing, and providing modifications to cater to individual clients effectively.
Master Trainers are also frequently involved in mentoring and training other Pilates instructors. They play a vital role in shaping the next generation of Pilates teachers by sharing their knowledge, expertise, and teaching techniques with aspiring instructors.
It's important to note that the naming conventions and requirements for the highest Pilates qualification may vary among different Pilates training organizations and certifying bodies. Some organizations may use different titles or designations for their most advanced certifications, but the common theme remains that the highest level signifies a comprehensive understanding of Pilates principles, extensive teaching experience, and the ability to lead and educate others in the Pilates method.
The Best in Pilates Mat Certifications
Welcome to our comprehensive list of the Best Pilates Mat Certifications! Here is a quick sneak peak:
Balanced Body: Mat Pilates Instructor Training

BASI Pilates: Mat Teacher Training Course

STOTT PILATES: Matwork and Reformer Certifications
Pilates Academy International: Mat Pilates Certification

Polestar Pilates: Mat Pilates Certification
If you're looking to embark on a fulfilling career as a Pilates instructor or advance your expertise in mindful movement, obtaining a reputable Pilates Mat Certification is a crucial step. Pilates has gained immense popularity for its holistic approach to fitness, promoting strength, flexibility, and body awareness. As demand for qualified Pilates instructors continues to grow, we have curated this list of the top certifications available in the industry. Each of these certifications offers a well-structured curriculum, experienced instructors, and a flexible learning experience, ensuring you receive the best training to empower your career in Pilates instruction. Discover the perfect fit for your goals as we unveil the five best Pilates Mat Certifications that will set you on the path to success.
Pilates Encyclopedia Welcome to Pilates Encyclopedia Pilates Teacher Training, where you'll embark on a transformative journey in Pilates education. This comprehensive program equips you with the skills and knowledge to become a confident Pilates teacher, tailored to your learning needs. With experienced instructors and a supportive community, unlock your potential and achieve your teaching goals. Whether you're starting a new career or enhancing your expertise, this flexible curriculum offers endless possibilities for personal and professional growth.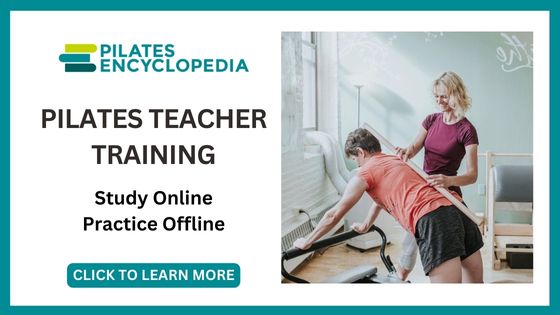 2. Balanced Body: Mat Pilates Instructor Training
Balanced Body's Mat Pilates Instructor Training program is renowned for its well-structured curriculum and emphasis on integrating the principles of Pilates into teaching. This comprehensive certification equips aspiring instructors with the knowledge of anatomy, biomechanics, and Pilates-specific techniques.
The online platform offers a user-friendly interface that includes interactive video modules, virtual classes, and downloadable resources. With a blend of theoretical knowledge and practical applications, students gain the confidence to lead classes and modify exercises for various skill levels.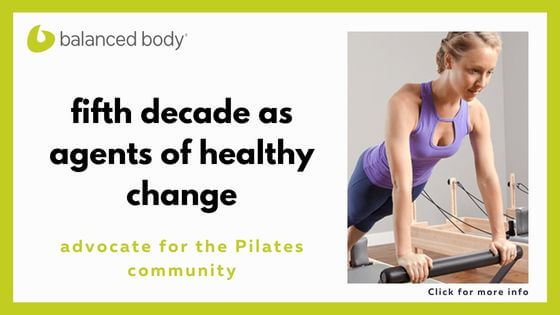 3. BASI Pilates: Mat Teacher Training Course
BASI Pilates, founded by Rael Isacowitz, is globally recognized for its commitment to excellence in Pilates education. Their Mat Teacher Training Course focuses on the art and science of Pilates, providing in-depth knowledge of the classical repertoire and contemporary variations.
Delivered through live webinars, pre-recorded sessions, and an extensive manual, BASI Pilates ensures that students receive personalized feedback from experienced faculty. This certification emphasizes the importance of effective cueing, client assessment, and program design, making it an ideal choice for aspiring instructors seeking a well-rounded education.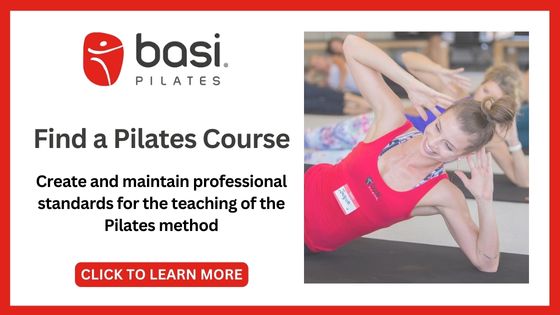 4. STOTT PILATES: Matwork and Reformer Certifications
STOTT PILATES is celebrated for its contemporary approach to Pilates, incorporating modern principles of exercise science. Their Matwork and Reformer Certifications offer a comprehensive understanding of foundational movements, postural alignment, and equipment-specific exercises.
The online training is supported by a series of video modules, hands-on practice sessions, and access to a vast exercise library. STOTT PILATES emphasizes modifications for special populations and injury prevention, preparing instructors to cater to diverse clientele effectively.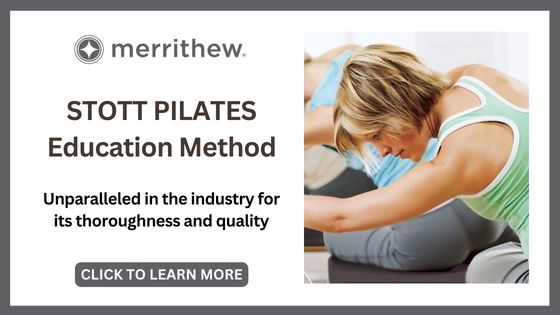 5. Pilates Academy International: Mat Pilates Certification
Pilates Academy International (PAI) has established itself as a top choice for those seeking a highly practical and accessible Pilates Mat Certification. Their program focuses on anatomy, alignment, and proper execution of exercises.
PAI's online platform offers live lectures, on-demand video content, and interactive quizzes to solidify the knowledge gained. Moreover, the program encourages peer-to-peer collaboration and continuous support, fostering a sense of community among students.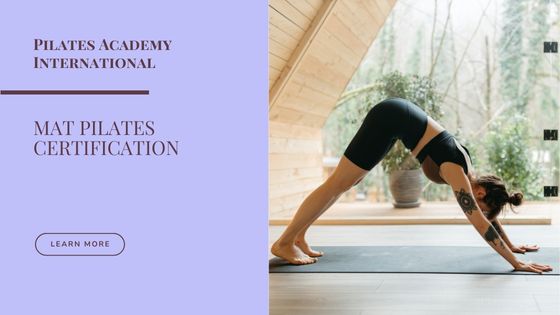 6. Polestar Pilates: Mat Pilates Certification
Polestar Pilates stands out for its emphasis on the science behind movement and its therapeutic applications. Their Mat Pilates Certification equips instructors with a deep understanding of functional anatomy, motor control, and movement analysis.
The online course includes interactive webinars, video demonstrations, and practical assessments. Polestar Pilates empowers instructors to develop personalized programs for clients with specific needs, making it an excellent choice for those seeking a more therapeutic and rehabilitative approach to Pilates.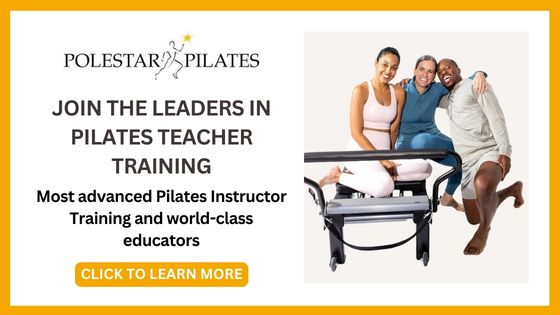 Pilates Mat Certifications offer aspiring instructors the knowledge, skills, and confidence to guide others through the transformative practice of Pilates. By enrolling in one of the five best online Pilates Mat Certifications, you can embark on a rewarding journey of helping individuals improve their physical health, mental well-being, and overall quality of life.
Before choosing a certification program, consider factors such as curriculum content, delivery format, instructor credentials, and ongoing support. Each of the aforementioned certifications offers a solid foundation for a successful career in Pilates instruction, catering to a range of teaching styles and client populations. So, take the leap and invest in your passion for Pilates as you take the first step towards becoming a qualified and respected Pilates Mat instructor.