Last updated on November 29th, 2023.
A spiritual retreat is a place to pray, meditate, study and practice yoga. Bali is the perfect place for a spiritual retreat, as the scenery is picturesque and beautiful. You can go there to get healthy and gain a new perspective. There are even retreats where you can practice yoga on the beach as you soak up the impeccable scenery. But what ones are the best?
Here are 7 of the best spiritual retreats in Bali:
Tabanan Regency, Bali Minds Garden Retreats
Rikke Holmkvist Kabupaten, Bali
21-Day Self-Paced Detoxify, Culture, & Yoga Awakening Retreat, Bali
If you choose anywhere to go on a spiritual retreat, Bali is one of the most incredible places you can choose. If you want to know more about seven of the best spiritual retreats in Bali, peruse this article.
What Exactly Is a Spiritual Retreat?
A spiritual retreat is a place to go where you step out of the hustle and bustle of life and open yourself up to a spiritual awakening. There is usually yoga and meditation involved, and maybe some chakra healing. 
Spiritual treats offer the following:
An opportunity to discover yourself and who you are spiritually.
A way to make inner peace a priority.
A way to learn to live in the moment
Learn to understand that true spirituality is the light within us. 
You will have teachers to help guide you on your journey, as they will move you in ways you never knew were possible. You put those lessons into practice while you are there; hopefully, you take them with you when you leave. 
How Long Do Most Spiritual Retreats Last?
The commitment to the length of time for a spiritual retreat is essential for you to learn to change your behaviors and take a more spiritual approach to your life. 
You may find yourself committing to a single day or a few weeks with a spiritual retreat. Some may be a four-week program. There are retreats available all year round. 
The retreat enforces that no matter what, even if there is a family emergency, you need to stay there for the entire length of time of the retreat. All distractions, including the all-mighty cell phone, must be left behind. A spiritual retreat should be a break for the heart and mind. 
What Activities Usually Take Place During a Spiritual Retreat?
There are many activities for single or group participants when you go to a spiritual retreat. 
You can choose which activities best suit your purpose for being there:
Mindfulness Meditation-

Breathing exercises and guided imagery can help you relax mentally and physically as you are living in the moment

Physical Activities – Spiritual retreat activities like yoga and Pilates help with breathing, strengthening, and toning muscles, and chakra energy 
Indoor Rock Climbing –

Is an example of an activity that may be fun to try with a group

Arts and Crafts –

Knitting classes or group projects like an art show

Journaling Exercises –

May be therapeutic and can help get feelings out 

Music or Class Performance –

Chanting or self- affirmations set to music

Nature Walks-

Making a spiritual connection with nature. You can do a group activity like an outdoor scavenger hunt 

Food –

Raw food and lots of exotic or healthy cuisine are usually what is offered
Visual exercises like guided imagery can be grounding and decrease stress. Meditation can improve sleep quality, connect you to prayer and promote inner peace. Some other possible retreat activities include running, hiking, surfing, snorkeling, and diving. It is a great idea to use a spiritual retreat as an opportunity to challenge yourself not just mentally and spiritually but physically as well.
The 7 Best Spiritual Retreats in Bali
The best spiritual retreats will help you find your spiritual self and embrace your true purpose. It is a place to go when you need to gain a fresh perspective. The island of Bali, Indonesia, is a beautiful place to have a spiritual retreat. 
1. Tabanan Regency, Bali Minds Garden Retreats
This retreat allows you to completely destress as you share your experiences and stories with others who are also interested in self-transformation. You will discover just how the human mind works and adapts. 
You will grow spiritually and as a person. Some of the yoga classes offered at this retreat:
Power Yoga

Nidra Yoga

Restorative Yoga
As you can see, yoga is an essential part of this retreat, as it will help open up chakras and keep your energy healthy and balanced. The chance to evolve is always possible.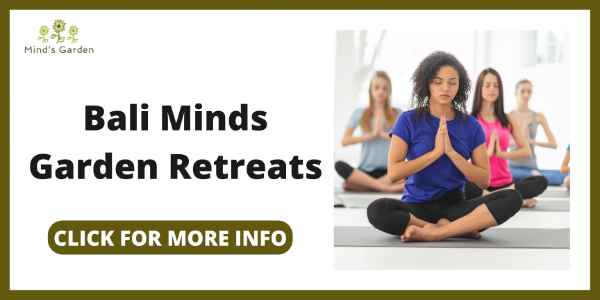 2. Tabanan Regency, Balitrees Retreats
This retreat will teach you a unique form of yoga called Conventional Balinese Watukaru Yoga. The retreat is in a restorative sanctuary that features Balinese spa treatments. There are blessing and healing rituals set against a backdrop of the most beautiful tropical greenery. 
Some of the spiritual activities:
Some fun workshops include water purification and Balinese music and language class. The theme of the activities and workshops is self-love.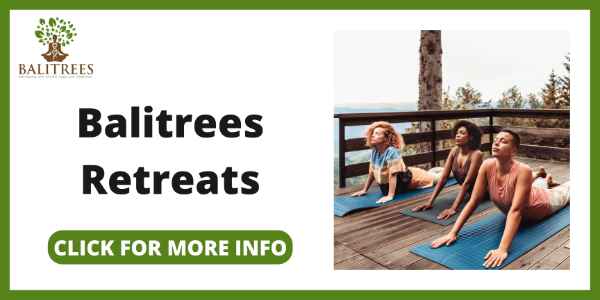 3. 7-Day Bali Goddess Ritual and Restoration Yoga Retreat in Ubud, Bali
Rachel Simone Wilkins organizes the retreats. Her yoga practices are stylized based on the cycle of the seasons. Her spiritual retreats allow guests to have private time for spiritual reflection. 
Some of the activities:
Restorative and Nidra Yoga

Trips to the Temple for ceremonies and blessings

Chanting meditations

Study of Hindu mythology
You may also be treated to vibrational healing Reiki sessions. You will also get an organic brunch and dinner that is as healthy as it is delicious.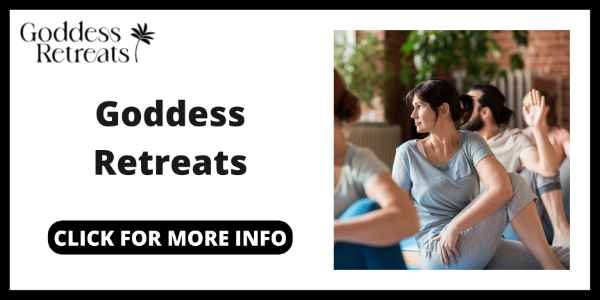 Dewangga Ubud offers a beautiful alternative to other retreats by teaching Vedic astrology (different of course than Western Astrology), as it studies the stars, planets, and the significance of karma. The purpose is to reclaim your power. Learning about the constellations and your connection with them is a great opportunity. 
Some of the activities:
Group activities are also fun, and there are specialized workshops you can participate in. This retreat is all about self-discovery and inner peace.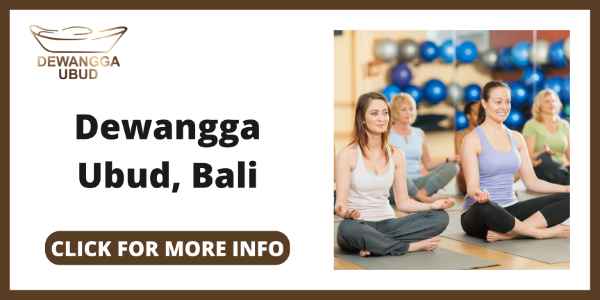 5. Rikke Holmkvist Kabupaten, Bali
Rikke Holmkvist offers a divine grounding spiritual retreat in Bali. The purpose is to ground you and put your mind in a safe space. She teaches you how to connect with your breath and direct your energy down to earth. 
Some of the activities:
Root chakra meditation

Group classes

Private sessions

Spiritual knowledge talk
Holmkvist teaches only four students at a time. She is an authentic spiritual healer.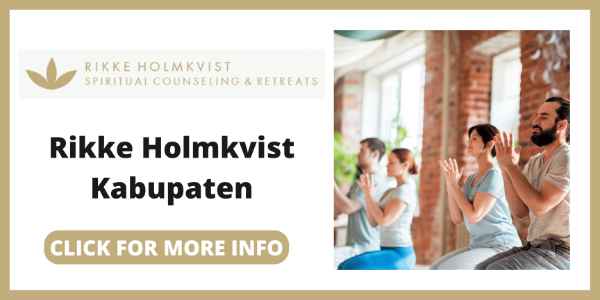 6. Bebek Tepi Sawah Villas Gianyar
This retreat is praised for being a life-changing experience. You take a unique and different spiritual walk every day. 
Some activities:
Relaxing Balinese Massage

Nature hikes

A session with a Balinese healer

Balinese healthy cooking class
Daily yoga and meditation are also a considerable part of the retreat. You can also enjoy a water purification ceremony and a visit to a Balinese Shaman.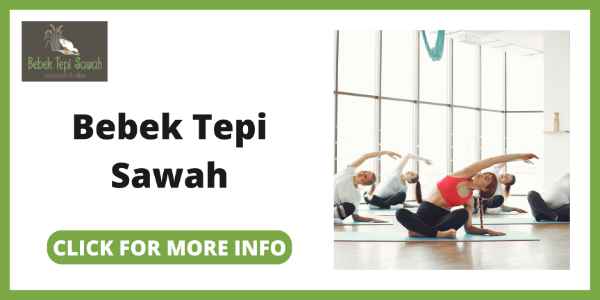 Going on a spiritual retreat will give you time to reflect on divine matters and engage in practices like yoga and meditation. The spiritual retreats mentioned in this article can help ground you and bring you serenity and relaxation. When planning a spiritual retreat, consider this course for expert advice from My Vinyasa Practice.