Last updated on November 29th, 2023.
The Indonesian province of Bali is full of stunning beaches and magical temples. It has a harmonious culture with an emphasis on inner peace and holistic healing. No wonder it is one of the best places to study yoga in all its forms.
Is it true I can get certified to teach boga in Bali?
Yes, you can get certified to teach yoga in Bali. With numerous schools available it's just a matter of picking the school of your choice. Most schools offer certifications that are worldwide so you can take the skills you learn anywhere life takes you. Check out if you need insurance to teach yoga online if that is the path you would like to take.
How much does a yoga teacher training in Bali cost?
Most training programs can range from $1,650-$3,100 USD. It is possible to receive a large discount for signing up 4 months or more in advance. Check with the school of your choice and see what types of discounts they offer. 
How long is a yoga teacher training in Bali?
The training is around 20-30 days on average. Some of the schools offer free accommodations for the first ten students to enroll which can save you a lot of money for a 30-day stay.
Yoga Teacher Training in Bali
There are four standout schools located in beautiful, serene Bali. These schools range in price and what exact skills they teach but all are beneficial to anyone who wishes to learn the art of Yoga.
The prices of most of these schools include experienced teachers in small class settings, training materials, and Yoga Alliance recognized certification. There are even some that come with perks like free accommodations or being able to work with local children as well.
If you need to book accommodations, different locations offer different options such as hotels, hostels, shared dorms, and high-end villas. Some also offer guesthouses. Most of them are within walking distance of the shalas and can also come with air conditioning and WiFi.
Each one is located in a serene area, most are beachside, to allow you to fully immerse yourself in the experience and focus on the teachings as well as take part in relaxing and rejuvenating outdoor activities. These activities range from surfing to hiking, to doing your own yoga workout on the beach. Most of the schools have a community vibe and offer onsite cafes.
Without further ado, here is our list for the 4 best yoga teachers in Bali:
Read on to find out more about these top notch yoga teacher trainings in Bali.
At Loka Yoga School, the 200 Hour Yoga Teacher Training program in Bali offers a comprehensive and transformative journey for aspiring yoga instructors. Designed to equip participants with the necessary knowledge and skills to lead impactful yoga classes, students are guided on a path to physical and spiritual well-being. With experienced and dedicated instructors, the training provides a nurturing and supportive environment for personal growth and professional development.
Course highlights
Participants receive guidance from experienced and dedicated instructors who are passionate about sharing their expertise and wisdom.
The curriculum is thoughtfully crafted to incorporate both traditional yoga philosophy and modern teaching methodologies, ensuring a well-rounded education for aspiring teachers.
Throughout the training, participants have the opportunity to deepen their personal practice, fostering a deeper understanding of yoga's transformative power.
Upon successful completion of the course, participants receive a certification that qualifies them to teach yoga professionally, empowering them to share the transformative benefits of yoga with others.
The program is conducted in a serene and idyllic setting, providing an ideal environment for introspection, reflection, and learning. Amidst the beauty of nature, students can immerse themselves fully in their studies and cultivate a profound connection with their own practice and teaching potential.
Priced at $3099 USD, Loka Yoga School is known as one of the best yoga schools in Indonesia and is known to offer small class sizes of 16 or less with 3 teachers. The teachers have 30 years of experience  and thoroughly teach the context and meaning of yogic science, asana, and philosophy.  Check our are full review of Loka Yoga School.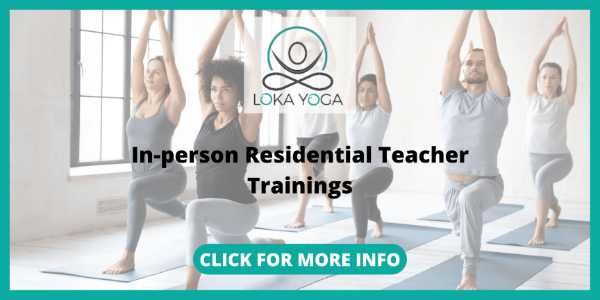 2. Full Circle Yoga School
The Full Circle Yoga School in Bali offers an immersive 200 hour Yoga Teacher Training. It's more than just learning to teach yoga and a Yoga Alliance certificate; it's an opportunity to break free from unconscious limitations. Their 24 day training incorporates holistic practices such as ritual, ceremony, crystals, essential oils, meditation journeys, and ayurvedic herbs, often leading to raised intuition, releasing past traumas, and deep soul cleansing. This opportunity is open to anyone interested in using yoga as a tool for uncovering deep truth, well-being, and healing.
The comprehensive curriculum covers a wide range of topics, but not limited to:
The significance of breath (pranayama) in yoga
The five layers of consciousness (koshas) and energy body exploration
Using mantras and mudras to invoke magic
Discovering your ayurvedic constitution (doshas)
Yoga mythology, archetypes, and yogic diet
Harnessing the power of crystals and essential oils
Trauma healing for yourself and guiding others
Anatomy, business aspects of yoga
For accommodations, they offer private and shared rooms. At Full Circle Yoga School, they approach yoga as a complete lifestyle, science, and art. The 200 hour yoga teacher training merges modern and mystical elements of hatha and vinyasa with historical traditions and philosophies. The program aims to deepen your understanding of prana, spirituality, and the practical application of kriyas, anatomy, sequencing, meditations, and breath work.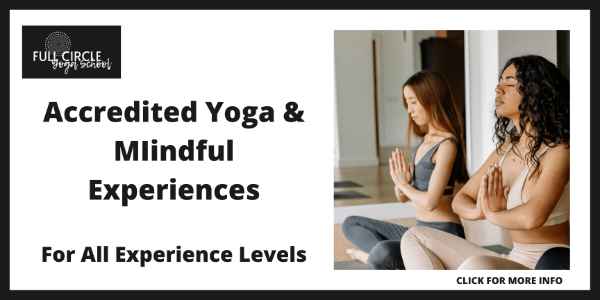 Immerse yourself in this 50-hour Prenatal and Postnatal Yoga Teacher Training on the beautiful island of Bali offered by Island Prenatal Yoga. Learn how to safely guide women throughout all trimesters of pregnancy and how to reintroduce yoga post pregnancy.
This 5-day, 50-hour training is certified with Yoga Alliance Continuing Education Requirements.  Upon completion, you will be certified to teach prenatal and postnatal yoga.  
During the prenatal portion you will learn:
All about nurturing and guiding women throughout their pregnancy

What to expect during each trimester

Modifying poses for pregnant women

Curating group classes for pregnant women

Meditations and pranyamas

Safety precautions
During the postnatal section portion you will learn:
Timelines of when to re-introduce each aspect of yoga

Teaching a parent and baby yoga class

Engaging with and including the baby in a yoga class

Teaching postnatal yoga for just the mother

Sequencing a class for postnatal women
What else is included:
Full PDF manual for each course (prenatal and postnatal)

Voice recorded lessons and videos to enhance your learning

Online community for support and collaboration with fellow students

Sample sequences, pranayamas and meditations for you to use in your own teaching

How to safely teach prenatal and postnatal women

How to teach mom and baby yoga

Anatomy and the changing body

One-on-one support and feedback after each lesson submission

50 hours of Yoga Alliance Continuing Education
Students will also have the opportunity to upgrade to the RPYT 85 hour course virtually.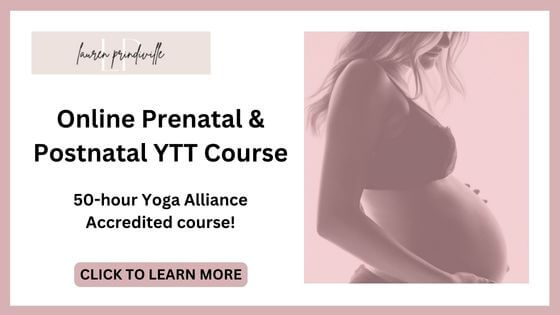 4. Santosha Yoga Institute
Embark on a transformative journey with the Santosha Yoga Institute's 200 Hour Yoga Teacher Training in Bali. Deepen your yoga practice, cultivate your teaching skills, and foster personal growth in the enchanting surroundings of Bali's natural beauty. Led by experienced and passionate instructors, the training covers a wide spectrum of yoga disciplines, providing a solid foundation for aspiring teachers to share the essence of yoga with others.
Several highlights
Meticulously designed program encompasses various yoga disciplines, including Hatha, Vinyasa, and Restorative yoga. 200-Hour Yoga Teacher Training certification upon successful completion, allowing graduates to teach yoga professionally and confidently.
Beyond the physical aspects, the training delves into yoga philosophy, anatomy, and effective teaching techniques, nurturing well-rounded and knowledgeable instructors.
Learn the skills of Trauma Sensitive Teaching, Yoga for Mental Wellbeing, and Ayurveda. 
Gain access to teachings passed down through the Krishnamacharya lineage
The 200-Hour Yoga Teacher Training in Bali is a life-changing experience that not only equips participants with the tools to become certified yoga instructors but also fosters a deep connection to the essence of yoga and a sense of community. Whether you aspire to teach or simply want to deepen your practice, this program offers a rewarding and holistic approach to embracing yoga as a way of life.
2023 + 2024 Bali Level 1 Course Dates
Final Thoughts on the Best Yoga Teacher Training in Bali
Yoga is one of the best practices out there to help heal the mind, body, and soul. It not only makes use of your muscles, keeping them lean and strong but allows you to center yourself and combat things like depression and anxiety.
Learning how to do it safely and effectively will not only build your client base and their trust in you but will allow true healing and peace in those that learn from you. No matter what school you choose, the benefits are great and will set you up for true success in business and satisfaction in knowing you have greatly helped others.