Last updated on September 26th, 2023.
If you're considering opening your yoga studio, you must know that you'll need lots of patience, passion, and organization. It takes a bit of time to realize exactly how you want your yoga studio to look, but it even takes more time to pick each little item and make every small decision to ensure that your studio will not only look good but will be a safe haven for other yogis. If you ever got into a yoga studio and loved the ambiance, even without meeting the teachers, you should know that it took a lot of effort to get there. In recent years, more people have been discovering yoga and are willing to spend money to sign up for yoga classes and buy yoga equipment. So, if you have doubts, don't, because you're on the right path.
When choosing yoga studio equipment, you must ensure you find quality items your students will need to practice yoga. Opening a yoga studio is exciting, but it also comes with a lot of responsibility. You need to know the essential equipment for your studio and select them carefully. That's why we direct you to 10 yoga studio equipment essentials here.
What makes a great yoga studio setting?
The first thing that significantly determines your yoga setting is the location. Starting any business can be a bit risky if not well calculated. When opening a yoga studio, you need to ensure that you've chosen your yoga studio location well. You need to consider the wellness needs of the community near your studio. 
If you find a great place and realize there's another famous yoga studio chain nearby, it's best to avoid such a location. You need to offer your service where there isn't such a big competition, especially when not many know you. These big yoga studio chains get customers easily because they've been in business and already have a reputation due to their superb marketing skills. Since you're only starting, you don't need such competition, but you'll still need to open near the community you want to prevent customers from going too far to find your studio. 
Your yoga instructors also determine a great yoga studio setting. You need to know the style and vibe of your yoga studio, then choose yoga instructors accordingly. Yoga instructors can make or break your business. Once in a while, you should also ask your clients the teaching methods they prefer. You can even train your instructors in how you'd like them to handle their classes. You could even offer a training course for any Instructor that wants to work in your studio. This will ensure you get the vibe you want and keep your clients happy. 
When buying or renting a yoga studio, you must ensure that the rent makes sense. You'll be in hot soup if you bite more than you can chew. It takes a bit of time for clients to notice your studio and enroll fully. Because of this, ensure you can cover rent for a few months before entirely relying on the studio to pay its dues.  
Sitting down to write your "Yoga Equipment List."
Now that you have a pen and paper at hand think about your yoga journey and the equipment you need along the way to make progress, and some that you still use for comfort and support, like a yoga mat. You can write down these essentials that you already know one may need. You can also visit other yoga studios and see their equipment, ask about their purpose, and decide whether you'll need it for your yoga studio. 
Even though people come to a yoga studio to practice yoga and meditation, there are certain basic facilities they'll need. These include: 
Restrooms:

Some people come from work directly to a yoga studio or the studio and then to work and need somewhere to change and clean up. You can create large restrooms to provide a changing area, toilet, and bathroom. 

Drinking water:

Since people are working out, it is essential to provide water. You'll need to create a drinking fountain or set up water dispensers however necessary for convenience. Everyone needs water, and you need to offer it as part of a basic need. 

Lockers:

For safe keeping of your client's items, it may be necessary to have lockers. Lockers will help avoid complaints over lost items. 

Ventilation:

Breathe is the basis of yoga and meditation, and you can't breathe well in a foul environment. You'll need an excellent ventilation form so your clients can consume fresh air and feel relaxed while practicing yoga. 
Others: Depending on what you want, you could also include massage rooms, a jacuzzi, a sauna, and a swimming pool, among other amenities.
10 Yoga Studio Equipment Essentials
A yoga mat is a specific piece of equipment that every yoga studio requires. Typically yoga mats are 2 feet by 6 feet. They offer stability and grip when practicing. It's hard to substitute it for anything else. Yoga mats are necessary to prevent injuries from slips and falls. When choosing yoga mats for your studio, ensure that it's a brand or material that is durable and has lots of grips. Not all yoga mats are the same, and you need them to stay long before you buy others. 
Buying a quality yoga mat will mean you'll spend a bit of money initially, which is okay if you look at the big picture. You can also offer these yoga mats for rent to students that need one, or you can provide them for all your clients. Charging for rental yoga mats could be another source of income, helping bring in a little money for maintenance and service.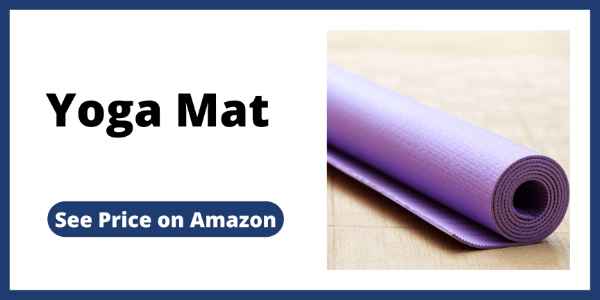 A yoga block is essential for practicing yoga, especially for beginners. A yoga block brings the floor nearer to the student preventing injuries as they work to gain more flexibility. Even advanced yoga practitioners need yoga blocks because this equipment helps them add more challenges as they keep advancing. When buying yoga blocks, you need to ensure you buy them in twos.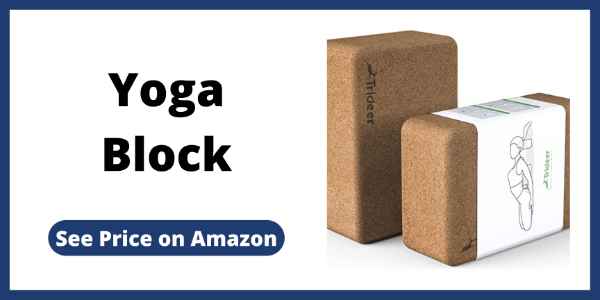 Some forms of yoga-like hot yoga, induce lots of sweating. You'll find that most students are more comfortable with towels covering their yoga mats to prevent making them wet and hence slippery. Regular towels are also necessary to wipe oneself while practicing yoga. If you install restrooms with showers in your yoga studio, you must have many towels to meet your client's needs. You can purchase specific towels for yoga classes that fit perfectly on the yoga mat. 
If you have hot yoga or Bikram yoga being taught in your yoga studio, you must definitely offer yoga towels for such classes. In Bikram yoga, a yoga towel is just as essential as a yoga mat. A yoga towel provides more support than one sweat which is perfect for Bikram yoga. You need to find the best towels for grip to avoid accidents.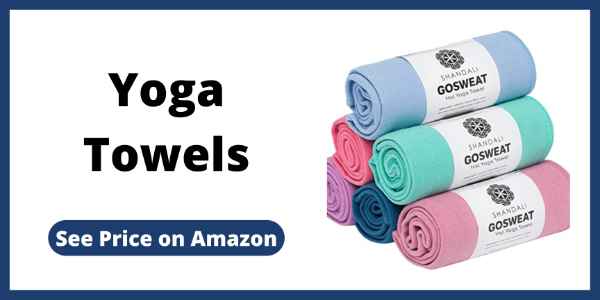 Certain types of yoga, like Iyengar, use straps routinely to help students dig deeper into the postures. Since yoga straps serve various functions, you need to purchase long ones (about six feet) with a metal D ring if possible. Those are more comfortable and will suit just about anyone in your gym. 
Yoga straps are suitable for bendy yoga poses where you can't reach your legs at the back or front. They help yogis go into a full pose without compromising posture. Using a yoga strap will effectively increase flexibility and decrease tension.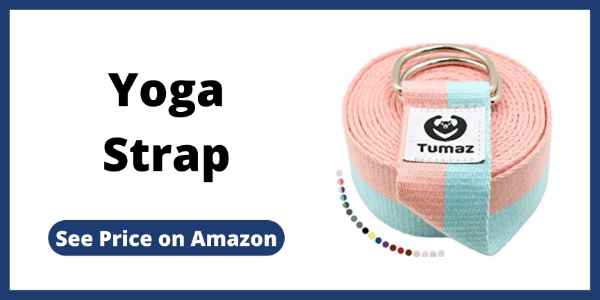 Certain types of yoga, like restorative, require the use of a blanket for support. Blankets can be folded and used to sit on during meditation, cushioning for knees when practicing restorative yoga, and covering oneself during savasana. As you can see, it's such an essential tool in a yoga class, and it needs to be there so your instructors can pick them up for restorative classes or when they know it will be handy.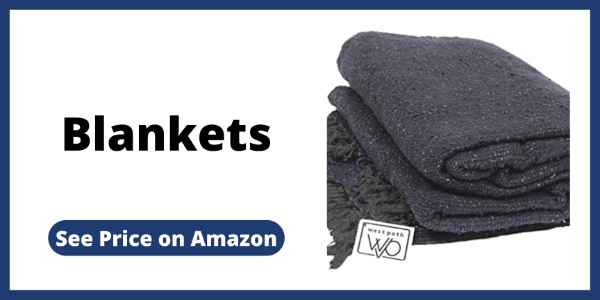 The purpose of this equipment is to aid stretching, release tension, and improve flexibility. The benefits of a yoga wheel are similar to that of a yoga block. It offers extra support to the limbs, and one can roll with it to allow the body to stretch further. If one suffers from any back pains or spinal issues, a yoga wheel will help ease such matters. 
Yoga wheels are suitable for yogic beginners and advanced yogis who want to challenge their stability using the wheel or get support from it. It is very instrumental for any yoga studio.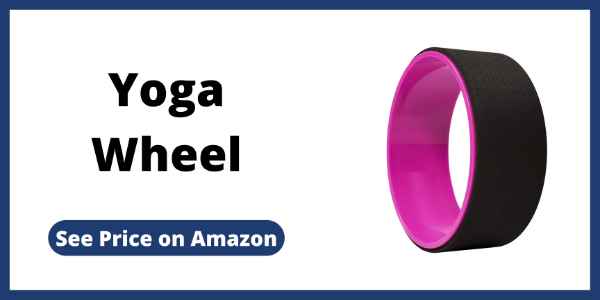 Meditation is more comfortable with enough support, achieved using a meditation pillow. These pillows align the spine into its correct curvature when one sits cross-legged on the ground. Most people find it difficult sitting cross-legged on a yoga mat, and a pillow will help support the hips and prevent damaging the range of motion of your hips. 
There are many meditation pillows, and you can purchase a variety of them if you're unsure which one's best. Ensure you've tested out how comfortable they are, or you can ask around the function of different meditation pillows to prevent missing out on anything.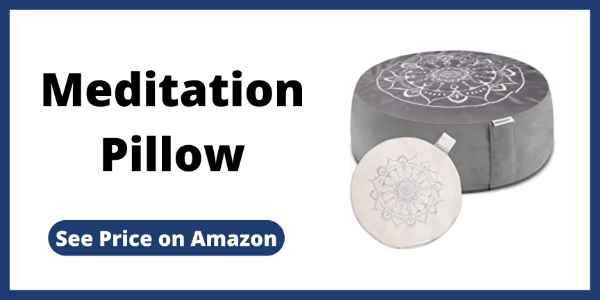 Most yoga studios have turned wall yoga into widespread practice. Wall yoga involves doing yoga while standing or leaning against the wall. You will achieve this type of yoga by being suspended from the wall by a piece of rope. Installing these wall ropes will allow your instructors to teach this popular form of yoga to those interested. These ropes help use the wall as resistance when entering specific poses.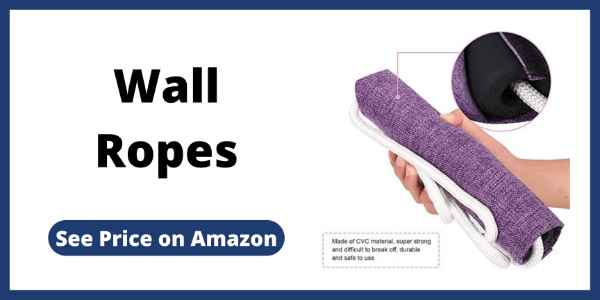 Purchasing yoga chairs for your studio will help those struggling with mobility issues join in the practice while still doing it in a safe and comfortable manner. A chair yoga class allows students to perform all those asanas in very safe ways that don't involve any injuries. Yoga chairs enable all students to have the many advantages of yoga without leaving their seats. They also help improve flexibility.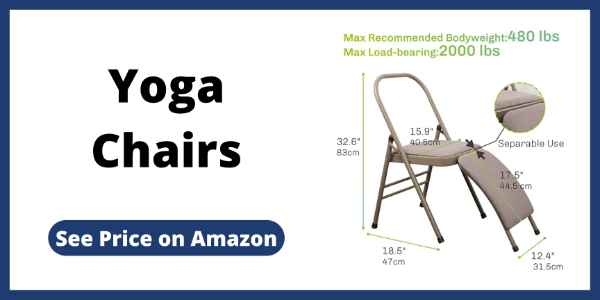 Hammocks and aerial swings allow your clients to perform anti-gravity poses and stretches. These swings are suitable for those with limited mobility, allowing them to perform specific asanas without lowering themselves to the floor. Unlike other yoga equipment, this one helps improve digestive issues and will be an excellent addition to your yoga studio.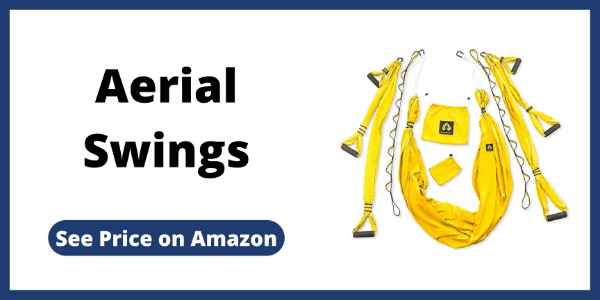 Purchasing yoga equipment for your yoga studio can be quite a hassle. The above essential yoga equipment will help you start your studio with essentials that your students will surely enjoy. The above essential yoga equipment are present in most yoga studios because they're necessary for teaching various types of yoga.