Last updated on September 27th, 2023.
People have been practicing various forms of physical, mental, and spiritual well-being for centuries, if not millennia. Practices like yoga and meditation are known to be thousands of years old and these ancient ways have never been more popular than they are now. In fact, the digital age has spawned popular sites like MindBodyGreen, a comprehensive online resource for the pursuit of wellness.
MindBodyGreen is an interdisciplinary collection of materials relating to contemporary life in the digital age, including mindfulness, health, and lifestyle. But perhaps the biggest draw of the site is its impressive catalog of online courses, specially selected across a breadth of wellness topics.
The online courses offered by mindbodygreen cover highly relevant topics addressing various aspects of modern life. Featuring renowned experts in their respective fields, each course weaves invaluable insight into an engaging presentation. With so many options, knowing where to start can be a daunting task but these 7 courses are your best bets for starting a new journey on MindBodyGreen.
MindBodyGreen is a broad-based online resource offering a self-described "360-degree approach" to wellness advice, information, and instructional materials across a variety of contemporary topics. 
The site serves as a one-stop shop for people seeking to deepen their understanding of physical, mental, and spiritual well-being.
A common thread weaving through MindBodyGreen's informational and product offerings is science-backed vetting. This is evident when browsing through the site's editorial and corporate leadership rosters, which read like a who's who of medical and self-help professionals.
MindBodyGreen was co-founded by the husband and wife team of Jason and Colleen Wachob, who serve as co-CEOs and thought leaders of the organization.
What Topics Do MindBodyGreen Courses Cover?
MindBodyGreen is an invaluable online resource for well-being enthusiasts and newcomers seeking to learn more about wellness in general. 
With the modern lifestyle in mind, MindBodyGreen offers articles, products, and online instruction in the following categories:
Beauty

– includes body positivity and skin care

Food

– examines current trends and recipes

Health

– covers a variety of focused health topics

Home – includes Feng Shui and green living
Lifestyle – includes astrology and travel
Mindfulness

– covers meditation and discussions on spirituality

Movement

– includes yoga and other physical activities

Parenting

– includes pregnancy and child-rearing

Planet

– covers a variety of environmental topics

Relationships

– examines love and relationship topics
From understanding self-care to creating a vibrant living space to staying in touch with climate issues, MindBodyGreen is the ideal digital companion for those seeking empowerment through knowledge, and this is indeed one of the site's stated objectives.
The 7 Best Courses on MindBodyGreen
With so many compelling titles across a breadth of topics, the question is not whether MindBodyGreen has a course offering that would appeal to you, but where to get started on your learning journey. Regardless of where your interests may lie, these 7 MindBodyGreen courses are your best bets for embarking on a path toward wellness.
1. The Ultimate Guide to Plant-Based Nutrition
With 34 engaging video lessons grouped into six modules, this course is geared toward people who are interested in dipping their toes into the plant-based diet pool but not ready to dive in completely. 
Taught by renowned author and elite athlete Rich Roll and culinarian Julie Piatt, The Ultimate Guide to Plant-Based Nutrition is the perfect resource for newcomers and beginners. Participants can expect a comprehensive overview of plant-based eating, including nutritional facts, meal prep, and lifestyle tips.
Check out this article for a complete MindBodyGreen functional nutrition review.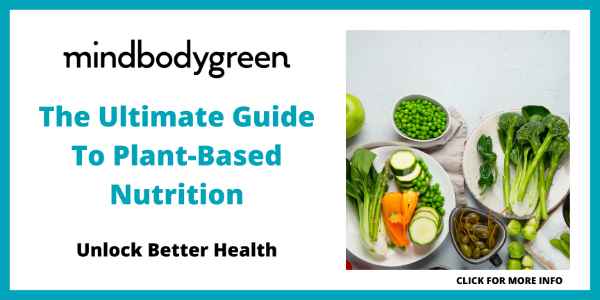 2. The Essential Guide to Meditation
This online course serves as far more than an introduction to meditation; it is a meticulously curated collection of lessons that guides students through the various facets of this ancient art and empowers them to incorporate meditative practices into their daily lives.
The 44 video lessons contained in The Essential Guide to Meditation are taught by renowned meditation expert Charlie Knoles and cover such topics as:
Best of all, like all MindBodyGreen online courses, students have lifetime access to course materials and can access content from just about any viewing device.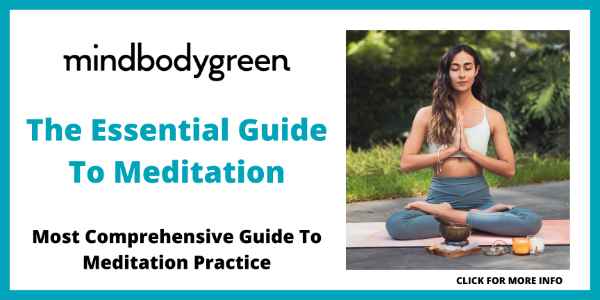 3. 20 Minutes to Strong, Healthy & Fit
Combining a 20-minute-per-day exercise routine with a 7-day structured meal program, 20 Minutes to Strong, Healthy & Fit is a complete health regimen designed to help participants improve their fitness level while losing unwanted weight.
Five modules comprising 17 video lessons guide students through the essentials of proper nutrition and how to target various muscle groups and body parts through different types of exercises. This course also emphasizes the value of proper recovery and detoxification.
4. The Complete Guide to Yoga
Not everyone has the time or the means to regularly attend yoga classes in a studio setting and this course is geared toward yogis seeking to develop a personalized yoga regimen to practice at home. With 114 video lessons taught by distinguished yoga instructors, Tara Stiles and her husband Michael Taylor, The Complete Guide to Yoga is precisely that, a first-rate treasury of all things yoga.
Among the many topics covered by this course are:
Sitting poses
Standing poses
Inversions
Restorative poses
Sequences
All told, the ten modules of this course give a Complete Guide to Yoga provide a structured and scalable approach to mastering the fundamentals of yoga and improving skills at a personalized pace.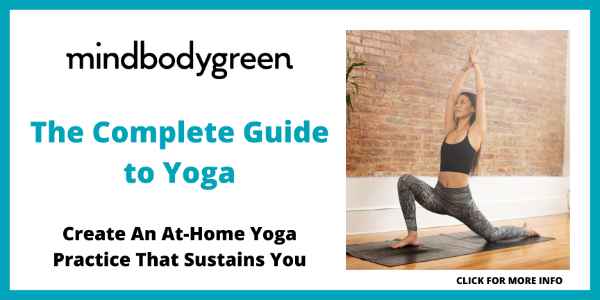 5. How to Raise Happy, Healthy & Well-Adjusted Children
For first-time parents or parents looking for some fresh perspectives on parenting, How to Raise Happy, Healthy & Well-Adjusted Children offers tips and advice for raising children through a holistic lens. This course is taught by board-certified pediatrician Stephen Cowan, M.D., and covers such topics as nurturing a child's curiosity, developing self-confidence, and the importance of healthy eating habits.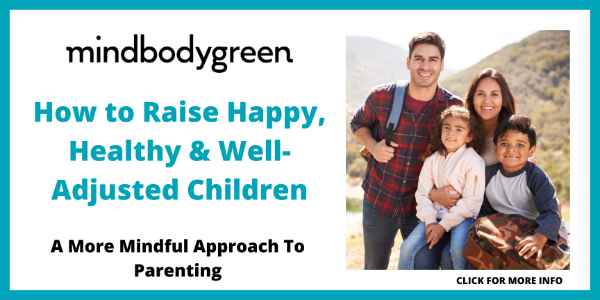 6. The Feng Shui Home Makeover
MindBodyGreen is not all about personal transformation and well-being. It also recognizes the importance of living spaces that nurture and support the people who dwell in them. The Feng Shui Home Makeover is an essential guide and a great online course utilizing the ancient teachings of Feng Shui to transform an entire home into an uplifting environment through 44 on-demand lessons.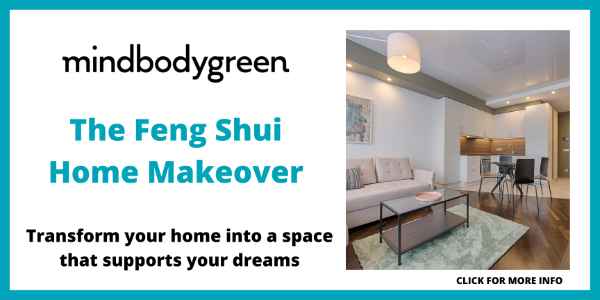 7. The Ultimate Stress Management Guide
One of the most widely sought benefits of wellness practices like yoga and meditation is stress reduction. In MindBodyGreen's The Ultimate Stress Management Guide, course instructor Robin Berzin, M.D. teaches students proven techniques for managing and reducing stress while developing and reinforcing life-affirming habits to achieve a sustainably happier lifestyle.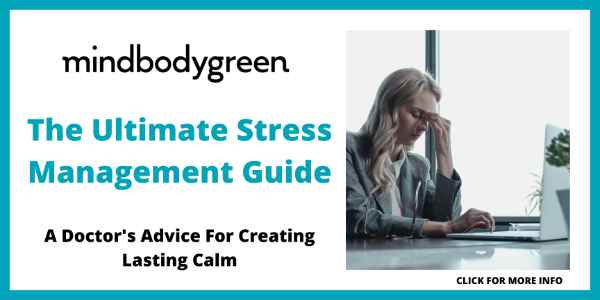 MindBodyGreen's library of self-improvement courses is a treasury of wellness resources that empower students to make positive, long-lasting changes in their lives. These courses go far beyond creating vibrant living spaces, managing stress, or developing a personalized yoga sequence, they represent the power of learning and learning to empower oneself.