Last updated on November 29th, 2023.
Are you looking for a quality yoga teacher training program but don't want to break the bank? Or you cannot leave your job or family for an extended period to attend a personal program. No problem! There are many affordable and high-quality yoga teacher training programs available online. And cheap yoga training at an affordable price is not necessarily indicative of the program's quality. These programs will give you the skills and knowledge you need to become a full-time professional. 
How expensive is it to become a yoga teacher?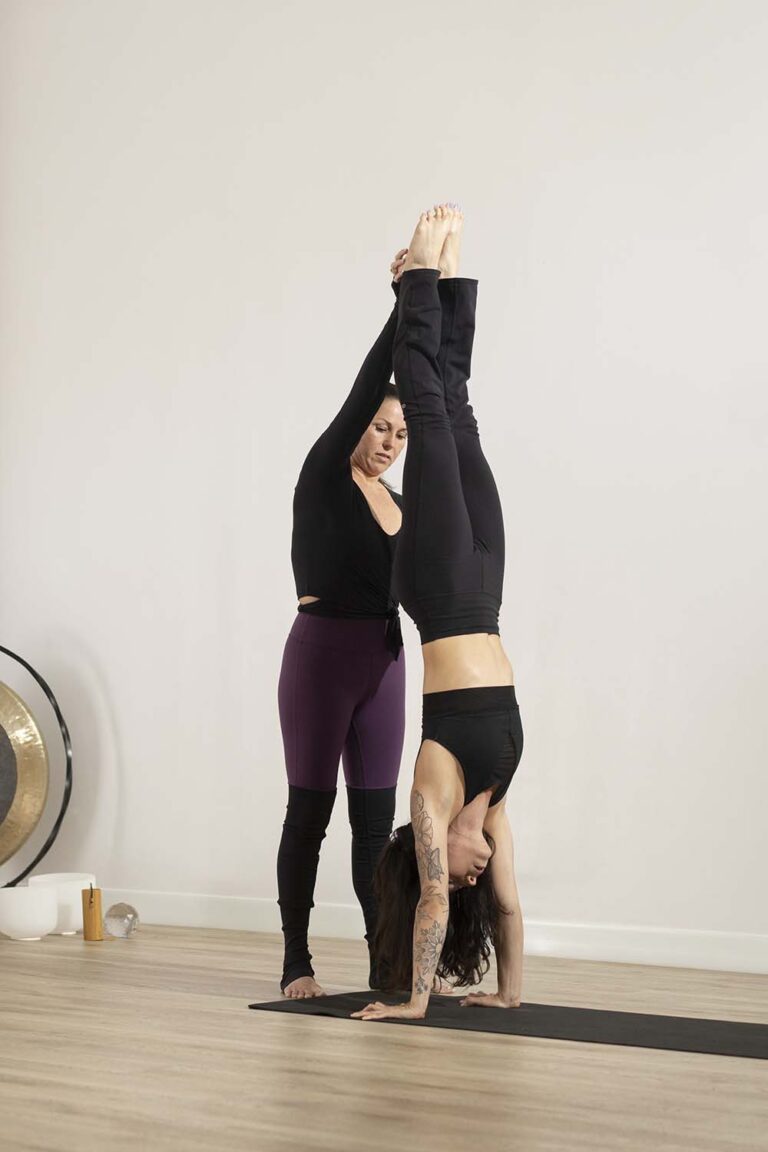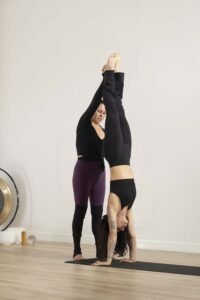 One of the first questions people often ask before they pursue a career as a yoga teacher is how much the training will cost. The answer to this question depends on a range of factors, such as the yoga school you are attending, the type of program you are pursuing, and how many programs you intend to complete throughout your training. 
The average cost for someone to become a fully certified yoga teacher through an online program is approximately $1,000-$3,000. At a minimum, you will want to complete a 200-hour yoga teacher training (YTT) course that can cost anywhere from a few hundred dollars to $2,000. If you decide to go a step further and complete a 500-hour YTT course, the course cost will likely double. And then you have to consider if you want to enhance your knowledge and skills and focus on specialized niche certifications in areas such as:
What are the most expensive programs out there?
When you search for the most affordable online yoga teacher training programs, knowing which ones to avoid up-front for their vast cost might be helpful. In terms of program types, the ones that will cost the most are 500-hour YTT programs, regardless of the school that they are offered. There is little chance you'll find a 500-hour YTT cheaper than a 200-hour or 300-hour YTT provided elsewhere. 
That being said, there are some exceptions. If we compare other criteria, online programs will almost always be cheaper than in-person programs. Courses offered by collegiate institutions or celebrity yoga instructors tend to charge more than standard yoga schools or registered individuals. 
How long does it take to become a yoga teacher online?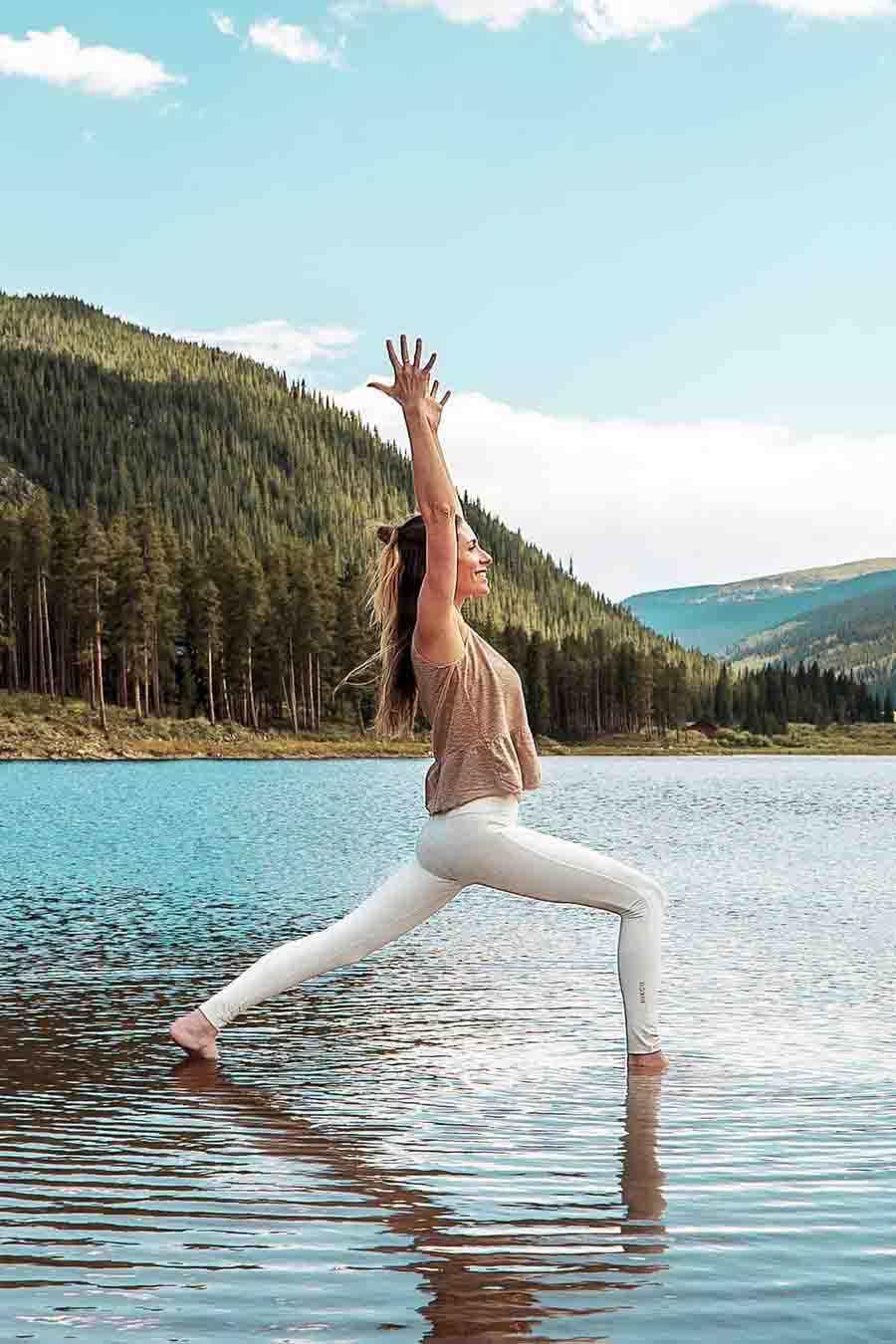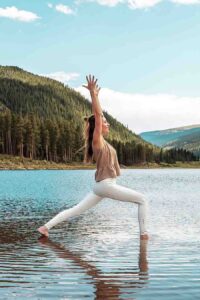 I would like to know how much time you should expect to invest in your yoga teacher training through an online program. 
The answer to this question can vary. Firstly, whether you enroll and become a registered yoga teacher through a 200-hour, 300-hour, or 500-hour YTT depends. Your option will reflect how many training hours you must complete before you're officially certified and registered. The average time it takes people to complete these types of teacher training programs is between 3 and 5 months. 
That being said, numerous online yoga teacher training programs allow you to progress at your speed as long as you complete the program within a year. So, this process might take much longer for some people who learn slower or have less time per day or week to dedicate to training. 
Are affordable online YTT programs worth it?
There's no doubt that enrolling in an online yoga teacher training program is a severe financial and time investment. Understandably, you'd want to ensure the investment was worthwhile before paying and starting classes. 
In short, it's worth it to invest in an affordable yoga program online.  This is your development, betterment, and growth we are talking about!  There is no better place to put your money than in yourself.  
A lot of this comes down to finding the most high-quality, thorough, yet affordable yoga teacher training. If you can research and find one of these from a respectable school, then affordable online yoga certifications are entirely worth it.  
7 Thorough Yet Affordable Yoga Teacher Trainings Online
We've already done all the research on finding the most worthwhile and affordable yoga training programs!
Nowadays, many reputable online yoga teacher training programs will give you the same comprehensive education and experience as an in-person program, and we've analyzed the best of them to provide you with our complete list of the top seven schools, which include:
Each of these schools has its unique selection of courses taught by registered and reputable teachers ready to train you on essential topics, such as yoga philosophy, anatomy and physiology, meditation, and more. Read on as we discuss each in more detail so you can decide which one is the best fit for you.
Renowned as one of the top online yoga schools in the country, My Vinyasa Practice offers its students a comprehensive selection of training courses they can choose from, including some of the most affordable yoga teacher training. Some of My Vinyasa Practice's best-known options include 200-hour and 300-hour YTT programs in addition to various certificates, such as:
Many of these programs are offered at impressive rates, ranging from $400-$500, excluding bundle additions. My Vinyasa Practice also runs sales, so check back frequently for a deal.
Each program is taught by some of the top trainers in the industry and allows you to work through the course material at your own pace. You will never feel pressured to rush through the curriculum. My Vinyasa Practice also allows individuals who enroll to use a payment plan to pay off their tuition or pay it all in full at a reduced rate.
Another registered yoga school you might have heard of that offers excellent online yoga teacher training courses is YogaRenew. This school strives to inspire, educate, and accelerate the knowledge of yoga worldwide. They do so through their extensive selection of teacher training and supplemental courses, all offered exclusively online. 
The core YTT courses (200, 300, or 500 hours) are offered at $280-$299 monthly for six months or reduced one-time payments of $1,637, $1,749, or $3,384, respectively. However, the school frequently has sales and discounts that reduce tuition significantly. Students can complete the course material at their own pace, as there is no time limit or renewal of yearly fees.
In addition to comprehensive 200-hour, 300-hour, and 500-hour YTTs, students can expand their knowledge by enrolling in other specialized yoga courses, including:
This does not include the selection of courses centered on Ayurveda and other related topics.
Siddhi Yoga is an exceptional online school based in India that has received global recognition for its yoga, ayurveda, and mindfulness courses since 2013. Siddhi offers high-quality courses in English and allows its students to submit assignments in any language they prefer to ensure the program is as accessible and inclusive as possible. 
These courses contain detailed and informative videos, a digital manual, and various forms of support provided by the program's yoga teachers and the online student community. Course assignments and assessments must be completed by the program's end date to receive a certification.  Students also have lifetime access to the materials and videos provided by the course.
If you're looking for a school to help you start your yoga journey or enhance your knowledge,  look no further than this program taught by masters of Yoga from India. Each yogi has an Indian background supported by over nine years of extensive study and experience that has resulted in creating these authentic and in-depth courses. Siddhi Yoga's courses are among the cheapest ways to become a yoga instructor.
Enrollment fees
Loka Yoga School's students rave about its insightful course content, retreat-like structure, and breathtaking location. While their 100-hour and 200-hour teacher training programs are exclusively offered in person in the stunning province of Bali, the school provides a series of online options as well, including:
English Course (for yoga teachers who speak English as a second language)
All of Loka Yoga School's courses are in person except for the online continuing education courses. The fees for the courses range from $399 to $999, depending on the course you choose and potential add-ons. Each course is taught by teachers who have gained expert knowledge in their respective niche through years of experience and study. 
Yoga Farm Ithaca is ideal for any yoga student, teacher, or enthusiast who wants access to various online yoga courses. For example, it is one of the few schools that allows individuals to opt for online courses that are either self-paced or live-taught. This gives you the flexibility and freedom to work through the course material according to your schedule and learning needs. Some of the most popular course options include:
Yoga Farm Ithaca offers online workshops and other valuable resources, such as online subscription membership. If you're uncertain whether this school is the right fit for you, you can enroll in their free Online Academy or sign up for the free online teacher training sample course to help you better understand if this is the right yoga school for you. 
Introducing Movement Wisdom Yoga by Jess Rose – a comprehensive online 200 Hour Yoga Teacher Training that combines modern movement science with ancient yogic wisdom. This unique program is designed to drastically improve your yoga practice by teaching you one genius but little-known method to avoid doing poses wrong with lousy technique and improper alignment. After completing this training, you'll become fluent in four different styles of yoga – Hatha, Vinyasa, Yin, and Restorative. You'll also gain access to insider secrets and vital missing cues that enable you to accomplish poses you never thought you could do.
Not only does Jess Rose Yoga focus on improving your practice, but she also aims to transform you into a top-notch yoga teacher. With a fool-proof system, you can advance the physical practice of everyone in the room, including yourself.  Beyond becoming a skilled teacher, Jess Rose focuses on nurturing you as a radiant human. By implementing powerful yogic mindset tricks, you'll go from feeling cold and cynical to being compassionate and centered, attracting positivity and admiration from others. 
Here's what you'll get
Complete the Yoga Anatomy course 

Complete the Yoga Philosophy course 

Complete the Teaching Yoga course 

Complete the Subtle Body course 

Complete Personal Growth course 

16 Meditation tutorials 

12 Breathwork tutorials 

117 in-depth Pose Workshops 

Certification as a 200-hour Yoga Teacher 

Business Of Yoga Basics course 

30 Special Yoga Classes 

Access to the Yoga Q&A 

10+ hours of Live Teaching Practice
Fee
While this is not the cheapest yoga teacher training online, it is incredibly comprehensive, and you can enroll today for a one-time fee of $945.
Full Circle Yoga School was founded by Jolie Wilson, who has 22 years of experience and knowledge of yoga, meditation, and intuitive arts. Jolie has certifications in seven different yogic practices and is well-prepared to lead a series of comprehensive online teacher training programs for up-and-coming teachers. 
There are six options students can choose from, including:
The costs of these courses range from $599 to $1,999 and are "open to anyone interested in using yoga as a tool to uncover deep truth, well-being, and healing." Students can complete the course material at their own pace, with most obtaining their certification within three months. 
Students are invited to monthly virtual group calls where participants can speak openly with fellow students and engage in insightful discussions. Live video meetings with teachers are also an option for anyone who needs additional guidance and support.
Final Thoughts on the Best Affordable Yoga Teacher Trainings
Cheap does not necessarily mean low quality. Some of the best yoga teacher trainings are affordable and are led by some of the top teacher trainers in the world. Finding the right affordable yoga training program can be challenging, especially when you don't want to break the bank or sacrifice quality for cost. Some of these courses have overlapping content, but the experienced teachers make them truly unique. We recommend comparing the options outlined or diving further into our comparison reviews, such as this article on My Vinyasa Practice vs Yoga Review Teacher Training Review.