Last updated on October 13th, 2023.
When you first start going to yoga teacher training, it is always for the love of yoga. Most people join yoga teacher training to learn the practice's fundamentals and help a few friends and family. Learning yoga is so much more than just the physical (Asana); there are many levels to it, and that's why continuing education (CE) is necessary. 
Continuing education helps yoga teachers learn new things they haven't before. This may seem absurd, considering yoga is an ancient practice. However, these days, people are looking for more ways to encourage everyone to practice yoga despite what they are going through, be it an injury or illness. Learning new approaches to yoga is necessary for yoga teachers to accommodate everybody. As a yoga teacher, you also learn different practices that go hand in hand with yoga, for example, meditation and pranayama, and various types of yoga. 
What is yoga continuing education?
Yoga, as we know it, has undergone evolution throughout the years. Certain aspects of yoga, such as principles and philosophy, remain the same, but physiology and anatomy were unavailable decades ago. To create these learning areas of yoga, a lot of research has been done, and there's been a new understanding of the science behind yoga. 
Yoga, from its roots, is all about continuous learning. You, as an individual, always have something to learn in yoga. As a yoga teacher, it is necessary to keep upgrading practice and knowledge in yoga. Even though yoga teachers have to teach this ancient practice, it's also their role to help yoga students evolve as individuals. Therefore, yoga is more than Asana and a certification. 
It is common to start with a 200-hour yoga teacher training, then keep taking a yoga teacher training course. Yoga continuing education units are add-on courses you can pursue after completing your first yoga teacher training. These courses are designed to match a yoga teacher's area of interest. For example, if you've had a 200-hour yoga teacher training, you can take a short course on areas you're interested in studying, like meditation or breathwork, then take another short course on something else. These are CEUs on Yoga Alliance if you study in Yoga Alliance-approved schools. 
Yoga continuing education helps maintain continued learning and growth, which is paramount for maintaining high standards of yoga instruction. Continuing education is the way to go if you'd like to maintain your Yoga Alliance credentials.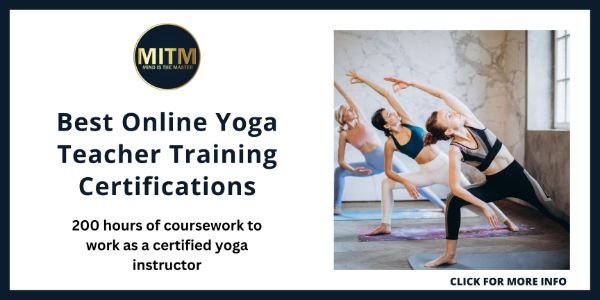 How many Yoga CE Hours are needed each year?
Once you get your yoga registration, you will need to complete seventy-five hours of continuing education within three years from that date. These 75 hours, according to Yoga Alliance, must include 45 hours of teaching yoga and 30 hours of yoga training, which includes 10 contact hours and 20 non-contact hours.
What are my options for getting my Yoga CE Hours in?
Since COVID hit, Yoga Alliance has permitted online training as part of continuing education, and it has been so ever since. So, you will now have a less difficult time when it comes to getting in your CE hours. You can take many courses to add up your CE hours, but you need to ask yourself a couple of questions before taking any CE courses. For example, are you interested in that course? Does Yoga Alliance recognize it? And, are the prices suitable? 
Answering these questions will help you figure out the perfect CE courses. When you think in this manner, it also helps you become mindful when choosing a course. While most courses online are legitimate, you should be vigilant and watch out for fraud. 
When choosing a CE course, you should assess your needs first. This means looking for areas where you need more guidance or training. When you're honest enough to notice your weaknesses, you can easily pick a course that will help you advance more in areas requiring more training. 
You can also consider the students you've worked with and their needs. When you advance in ways that can help your present and future students, then you'll be doing yourself a great service. You can also check these courses to see whether you're required to attend physically or online. Both options are good, depending on your current situation. 
If you want immersive, hands-on training that requires all your attention, get it over and done with; you'll have to do your training in person. But if you have other things you need to handle but still want to get your hours in, then you can take an online yoga teacher training course. There are always different ways you can earn your CE hours. You can do an immersive training and earn your 300-hour certification (if that's your next level) or take various shoot courses that add up your CE hours as required by Yoga Alliance. You can only choose according to your heart's desires when it comes to getting your CE hours in. 
5 Great Courses Online Worth Yoga CE Hours!
If you're looking for CE courses worth your time, these five great online courses are worth your time.
My Vinyasa Practice: Online Yoga Nidra Certification
This course by My Vinyasa Practice can take as little as four weeks to complete, but you're encouraged to take it at your own pace. This online training includes videos, readings, and other necessary course materials. It is the perfect course for yoga teachers looking to expand their foundation training and other professionals like therapists, coaches, counselors, and alternative healers. Since it's a Yoga Nidra course, you'll be certified to teach Yoga Nidra upon competing. 
Yoga Alliance approves the online training for this program, and you can add it to your CE hours. This program adds 40 non-contact hours to your CE units. You'll also get individual support if you need it from your instructor. Once you purchase this course, you can access it for life. So, it'll be something you can always return to once in a while to sharpen your skills and knowledge if you need to.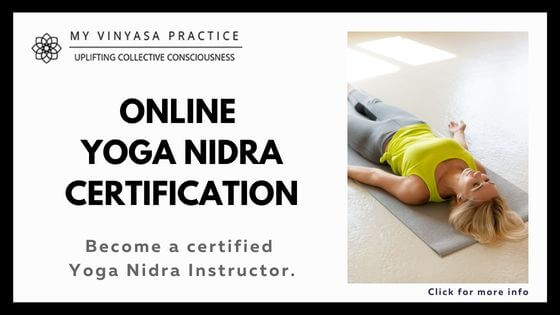 Loka Yoga School: Online Yin Yoga Teacher Training
If you want to learn the fundamentals and healing qualities of Yin Yoga, then this is the perfect institution for you. As a yoga teacher, learning Yin Yoga can expand your teaching capacity so that you can include it as part of the types of yoga you teach. You can learn this Yin Yoga course at your speed, taking it for as long or as quickly as you need to. You will learn from experts through videos, manuals, workbooks, teaching toolkits, fun quizzes, assessments, and activities. 
Loka Yoga School is internationally recognized and certified by Yoga Alliance. This course adds 50-hour training to your CEUs. Besides taking the course, you'll also get to join a yoga support group and community of over 300 people. You can also keep a downloadable workbook and a manual with over 64 Yin poses. 
Santosha Yoga Institute: 300-Hour Yoga Teacher Training Online
If you want to be 500-hour accredited through online teacher training, then Santosha Yoga Institute is the perfect place for you. They have options for you online, and if you want to go in person, you can still get the training in Bali and other locations. This course teaches about Yoga Therapeutics, Ayurveda, Yoga Nidra, Yin Yoga, Meditation, Pre + Post Natal Yoga, Kids plus Teens Yoga & Advanced Yoga Teaching. You can choose the modules you want to form your 300-hour yoga teacher training based on your interests. 
Once you purchase the course, you can learn it at your own pace. Yoga Alliance accredits Santosha Institute, so you'll be sure that you can teach anywhere you'd like around the globe. You will expand your knowledge by advancing through this 300-hour yoga teacher training. You will also fully access the teachers on every module, who will offer you detailed feedback and help you grow.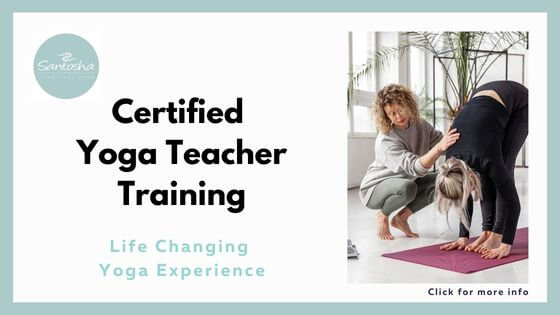 Yoga Bliss: Restorative Yoga Course
If you want to deepen your practice or are interested in restorative yoga, it's your chance. Yoga Bliss offers this amazing course that will benefit you in learning how to slow down and savor that. Upon signing up for the course, you will receive instructional videos that you can only view on the site, but you'll have lifetime access. You'll also get downloadable pdfs, audio lessons, and workbooks throughout your course. 
The institution is Yoga Alliance certified, so you'll be able to teach Restorative Yoga worldwide. It also adds 30 CEUs if you're already a registered yoga teacher. You need to take the exam and succeed to get these continuing education units. If you're only taking the course for personal knowledge and don't need the certification, you may not need to do the exam.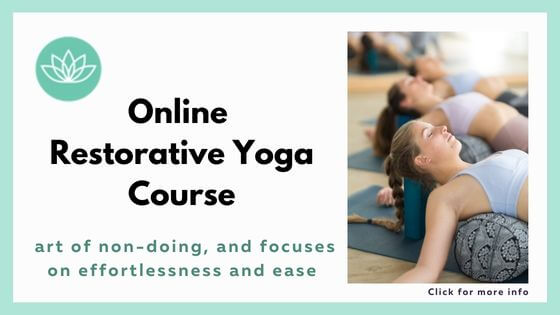 Brett Larkin Yoga Uplifted: Kundalini Demystified
This is the one for you if you're looking for the right kundalini course. Kundalini Yoga is a unique type of yoga that needs to be taught correctly to activate these energy centers to get you going. You will understand how kundalini energy works and how to use Kundalini Yoga to your advantage. This program offers major mantras, chants, drithis, and kundalini pranayama. You'll even get your 15-minute morning kundalini practice for training. You can download the video tutorials and lectures on your devices for better access. 
Brett Larkin is a Yoga Alliance-accredited institution. So, this program will contribute 20 hours of CEUs. You'll understand how to integrate kundalini practice with hatha and vinyasa classes to help your students advance. You also get materials such as a chat sheet that you can keep for easy remembrance.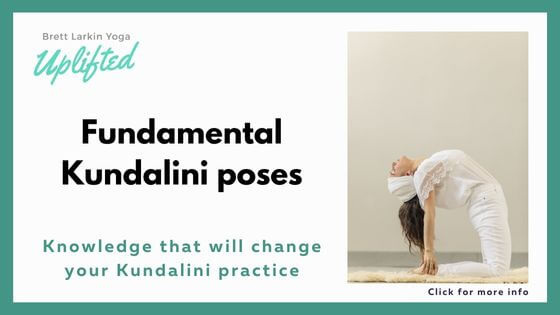 Finding the perfect course for your yoga continuing education units can be daunting, especially if you're looking for the ones with Yoga Alliance accreditation. However, we have minimized that task by putting together these five great online courses worth yoga CE hours. All these courses are registered yoga schools, and Yoga Alliance recognizes their certifications, so you don't have to worry. You can pick a course according to your interests, your students' requests, or what you think you need to improve on. They are amazing and will help you advance your yoga practice.